The 37th installment of Reel Music, the Northwest Film Center's annual roundup of new and noteworthy music-related movies, is a tidy affair: just 14 films scattered over three weeks. Even with this smaller-than-usual scope, the mini-fest remains as well-balanced as ever, with a full range of documentaries and concert films that cover an impressive assortment of genres, including both freshly made fare and some absolute classics. There's plenty to see and hear, but here are our picks for the can't-miss flicks at Reel Music 37. Reel Music 37 starts Friday, January 24 and runs through Sunday, February 16. All screenings take place at the Northwest Film Center's Whitsell Auditorium; admission prices range from single-screening tickets for $10 to festival passes for $95.
Sponsored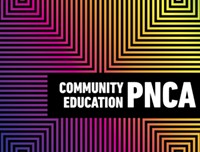 Online art and design classes at the Pacific Northwest College of Art now open for registration!
Who Let the Dogs Out?
The funniest and most fascinating documentary at Reel Music concerns a certain Baha Men song that is most likely ping-ponging through your head right this moment. Comedian Ben Sisto, with the help of director Brent Hodge, turns his one-man show/lecture about the creation of this party anthem—and its surprisingly contentious history—into a snappy and occasionally ludicrous flick that also exposes some of the weirder machinations of the music industry. (Sat Jan 25, 8 pm)
The Last Waltz
Programmed to accompany the well-intentioned but poorly executed documentary Once Were Brothers: Robbie Robertson and the Band (Fri Jan 24, 7 pm), the Martin Scorsese-directed concert film The Last Waltz captures the final concert of the Band, the former backing group for Bob Dylan who laid the foundation for decades of roots rock and alt-country. Held on Thanksgiving in 1976, the legendary show finds the Band running through fiery versions of their own tunes and supporting a cavalcade of their talented friends, including Neil Young, Joni Mitchell, and Muddy Waters. (Sat Jan 25, 3 pm)
Amazing Grace
If you missed this powerful film during its theatrical run last year, here's your chance to correct that egregious oversight. Amazing Grace resurrects footage shot during Aretha Franklin's two-day performance of gospel classics at the New Temple Missionary Baptist Church in Los Angeles. It's a daringly intimate work of art that shows the Queen of Soul at her most human as she sweats and nearly trembles as she lends her powerful voice to some equally mighty spirituals. (Sun Jan 26, 4:30 pm)
The Harder They Come
The sole fiction film in the Reel Music lineup this year is a midnight movie classic that helped raise the profile of reggae—and its star Jimmy Cliff—in the years following its 1972 release. The surreal The Harder They Come tells the story of Ivan Martin (Cliff), a wannabe reggae singer who falls into a life of crime and, in turn, becomes a folk hero for the working-class residents of Jamaica. Director Perry Henzell uses this tale, along with a spectacular soundtrack, to draw attention to the vast class disparities among the residents of the island nation. (Sat Feb 1, 6:30 pm)
You Gave Me a Song: The Life and Music of Alice Gerrard
Alice Gerrard has been part of the backbone of folk and bluegrass since her emergence in the late '60s as part of a duo with fellow singer/songwriter Hazel Dickens. Some five decades later, she remains a vital presence, performing and recording regularly around the world. Kenny Dalsheimer's new documentary makes a strong argument not only for the importance of Gerrard, but also the influence she's had on countless fellow artists. (Fri Feb 7, 7 pm)
Sponsored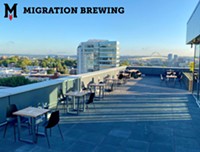 This 9th floor patio boasts stunning views of the city, three mountains, and Portland's West Hills.