The All-American Food Issue
On his show No Reservations, Anthony Bourdain called it when he said, "In LA, the much-maligned strip mall is your friend." The much-maligned strip mall is your friend in Portland, too. Some of the best Sichuan hot pot, Vietnamese pastries, and Korean barbecue can be found in little pockets of cheap retail space strewn throughout the city; from Hot Pot City near Lovejoy Fountain Park to Teo Bun Bo Hue at Universal Plaza on 82nd. For your edification, I zoomed in on one of these little urban treasures: Powell Street Station on Southeast 82nd and Powell. It's a relatively diverse spot that also happens to be one of the larger strip malls, taking up several city blocks. Here's a roundup of the corner's best bites.
Sponsored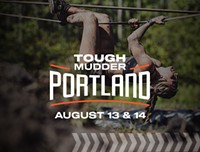 Lock in your summer adventure, Portland. Join us for world famous obstacles over a 5K or 10K distance.
Chungdam Korean Fusion
The late-night menu at Chungdam has many hits that we've talked up within these pages before, but I'm here to remind you that their boodae chigae (AKA budae jigae, or Army base stew; $29.95), while perhaps not exactly seasonal for the summer, is outstanding. Feeding two to three, it's a bubbling cauldron of spicy broth, in which swims a wondrous mélange of bacon, hot dogs, onions, canned Van Camp's-type beans, rice cakes, kimchi, tofu and Spam (together at last!), instant ramen noodles, and American cheese. Mon & Thurs 11:30 am-3 pm & 4:30-9 pm, Wed & Sun 11:30 am-9 pm, Fri 11:30 am-3 pm & 4:30 pm-midnight, Sat 11:30 am-midnight
Mei Sum Bakery
Three words: dry pork bun ($1). It's a sweet pastry, stuffed with pork floss. Remember that kind of finely shredded beef jerky they had when you were a kid, that was sold in a chaw-like plastic puck? Well, imagine that, but made of pork, and tucked into a sticky bun—that's the little slice of heaven I'm talking about. For between $1 and $2, they also have other soft rolls like my favorites: the green onion bun, which makes a delicious delivery device for a hamburger, and the completely balanced hot dog and cheese bun. There are buns with a breakfasty bent, like ham and cheese or ham and egg, plus small cakes topped with meringue and the likeness of worried-looking cat heads or chapeau-topped marshmallow men wearing sinister smiles. Grab some goodies to go and then pick up a boba at BAMBŪ next door. Daily 8 am-8 pm
WinCo Foods
Okay, yes, this is a grocery store. But for being a giganto big-box type spot, they have a surprisingly good selection of Asian and Hispanic goods, not to mention a superlative bulk section. Seriously, you haven't lived until you've brought home a sack of bulk-bin cheese powder and eaten it on ramen or popcorn. Occasionally, they stock unusual produce like fresh garbanzo beans, still in their velvety green pods, for you to make your own guasanas (basically Mexican edamame). Daily 6 am-midnight
Kkoki Korean BBQ
Come to Kkoki for their top-notch barbecue, of course; who doesn't love quality beef, hand-cut to order, cooked right on the tabletop? But their late-night menu is no slouch either—highlights include cheese buldak (a sizzling hot platter of chicken tidbits smothered in spicy-tangy-sweet gochujang sauce and melted mozzarella; $20.95), plus Yangyem chicken ($20.95) that comes enshrouded in sticky, twice-fried armor. K-pop blares on the speakers, and servers come quickly to help you hurt yourself on more refills of Hite beer, soju, and snacks with a mere push of the "come hither" button affixed to each table. Their hours are bizarre: Mon-Thurs 4:03 pm-12:02 am, Fri-Sat 11:32 am-12:31 am, Sun 11:31 am-11:01 pm
Thiên Hoâng Vietnamese & Chinese Cuisine
I know there are a few schools of thought on this, but I love a big-ass menu. Give me six giant pages, YES! And I also love seeing a Chinese menu sit harmoniously next to a Vietnamese menu. Hong Kong style crab (priced seasonally) and chow mein ($11.95) do belong with lemongrass-pork bún thįt ($8.95) and meatball phở ($9)! Mon-Thurs 11 am-11 pm, Fri-Sun 10 am-11 pm
Honorable Mention: Rosita's Place
This little Mexican food truck isn't technically in Powell Street Station, but it's parked there, so we'll allow it. In a town inundated with solid taco trucks, it might be hard to stand out, but Rosita's nonetheless landed itself just below Matt's BBQ on Yelp's Top 40 food carts in Portland (at #31), for whatever that's worth. Street tacos ($1.50) and tostadas ($3) are predictably noshable bargains, but our money's on the steak and egg burrito ($6.50) and the deep-fried perfection known that is the chimichanga ($8). Mon-Sat 11 am-9 pm