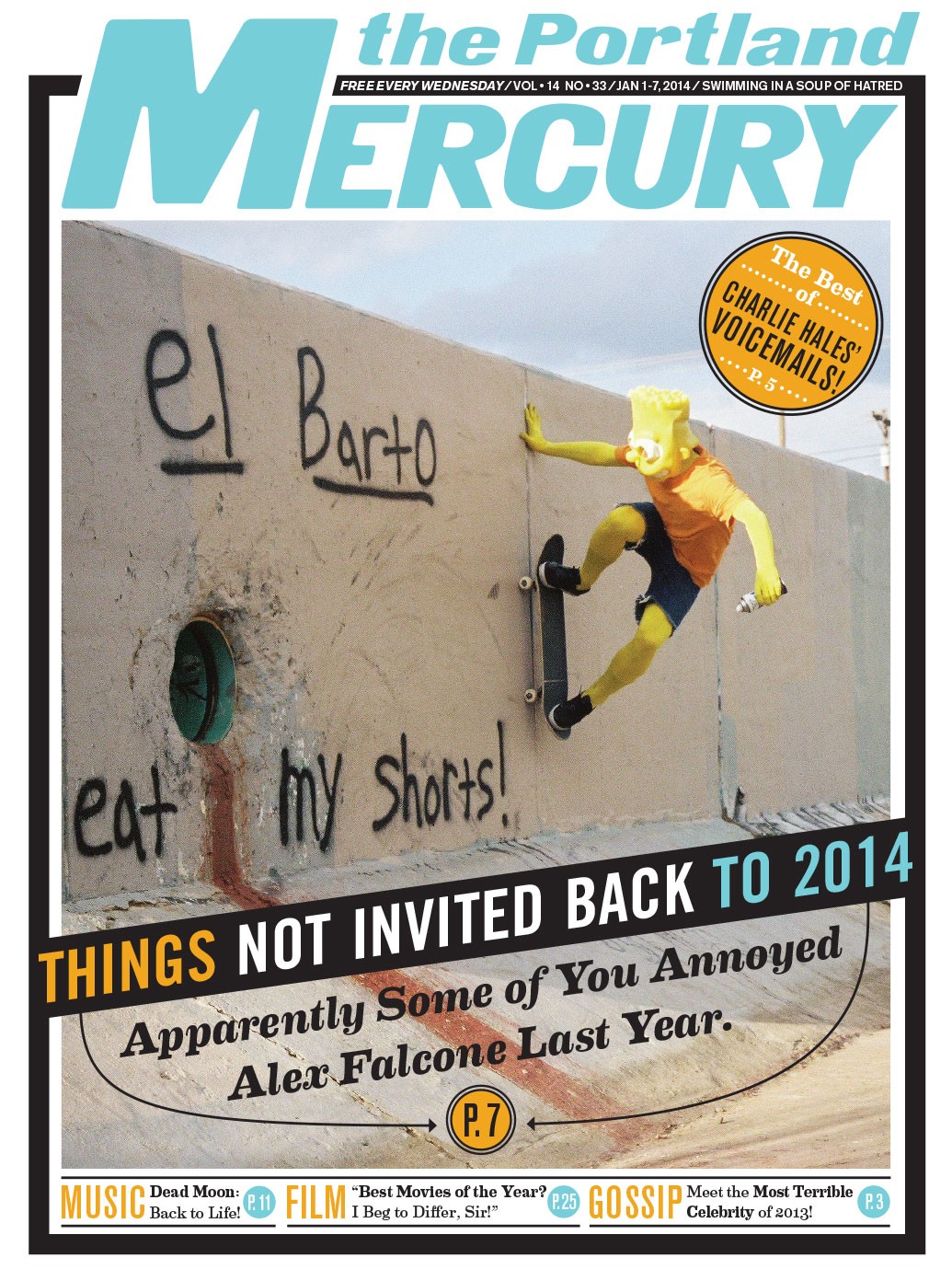 News
They're Back! New Mayor, Same Old Bizarre Voicemails
Music
The Resurrection of Dead Moon
Brazilians and a Lot of Olympia beer
This Week's Music Previews
Movies & TV
It Was a Good Year for Film. A Really Good Year.
In Which We Hit It and Quit It
Visual Art
Signals, Noise, and Neon Triangles
Books
Scrolling Through 2013's Book Coverage
Theater & Performance
Things That Happened On (and To!) Portland Stages
Feature
Did You Annoy Alex Falcone in 2013? Well, It's a New Year... So Cut It OUT.