Looks like there's a stray bit of weekend stuck to the beginning of this week. It's not a particularly busy Memorial Day (you're probably just gonna binge some Netflix while burning wood and/or crumbly pressboard rocks in an outdoor bowl with meat, veggies, and/or veggies made to resemble meat on top of it), but there's a hell of a lot of good stuff to get up to as summer semi-officially kicks off. Top Gun on the big screen (it benefits charity!), CityFair still going strong, Pedalpalooza and Rigsketball kicking off, and a chance to travel back in time to when butt-rock reigned on your MTV, and Portland was really weird, not the sort of pre-fab weird we've been liberally sampling from Austin, Texas for the past couple decades. And that's really only the start of this week's summer welcoming. Hit the links below and load your plate accordingly.
---
Jump to:
Monday
|
Tuesday
|
Wednesday
|
Thursday
---
CityFair
Every year the Rose Festival crams the month of June with parades, concerts, dragonboat races, and beauty pageants—and it all kicks off with CityFair. Jam-packed with amusement park rides, corn dogs, and elephant ears, CityFair covers nearly the entirety of Waterfront Park and also offers two other things of note: concerts like the What Was Sound show, and sky-shaking, bone-rattling fireworks. So this is your official warning to either get into it, or get out of it. WM. STEVEN HUMPHREY
11 am, Tom McCall Waterfront Park, $8, all ages
Souvenir Driver, Kool Stuff Katie, Tender Age
The Portland-based "bliss-pop" quartet hit the Doug Fir stage in support of their recently released self-titled full-length. Local garage rock duo Kool Stuff Katie and Portland shoegazers Tender Age provide support.
9 pm, Doug Fir, $7-10
Midnight Oil, All Our Exes Live in Texas
Australian rockers Midnight Oil play a sold out show at Revolution Hall for the Portland stop on their "Great Circle 2017" reunion tour.
8 pm, Revolution Hall, $45
Crooked Bangs, Conditioner, Sex Crime, Way Worse
On their new album Crooked Bangs II, Austin's Crooked Bangs expose the recesses of dark punk. Lead by bassist/vocalist Leda Ginestra, the band's no-frills thrash sounds like the punk record you used to hide from your parents as a preteen for its dangerous undertones. Ginestra's often French-sung vocals lend a nebulous layer to the band's otherwise rollicking merits. Songs as undeniably great as "Rabbit Hole" put the band in the company of pioneering '90s grungers like Mudhoney, had they been pitting with Dead Kennedys in a dank Northwest basement all night. Crooked Bangs II is a really good punk record, and you should buy it and hide it from your parents, no matter how old you are. RYAN J. PRADO
8 pm, Black Water Bar
The Movie Quiz
A solid, fun trivia night with a focus on film—from identifying posters and clips to sussing out soundtracks and quotes. Things can drag on—the checking of answer sheets can take entirely too long—and both sets from comedian co-hosts and YouTube-filled intermissions similarly drag out the proceedings. But the actual trivia part, from the witty questions to the friendly, film geek crowd, is a ton of fun, and hanging out in one of the Hollywood's upstairs auditoriums—with beer, pizza, and a full-on movie screen—is a welcome respite from bar-hosted trivia nights. ERIK HENRIKSEN
9:30 pm, Hollywood Theatre
7 pm, Clinton Street Theater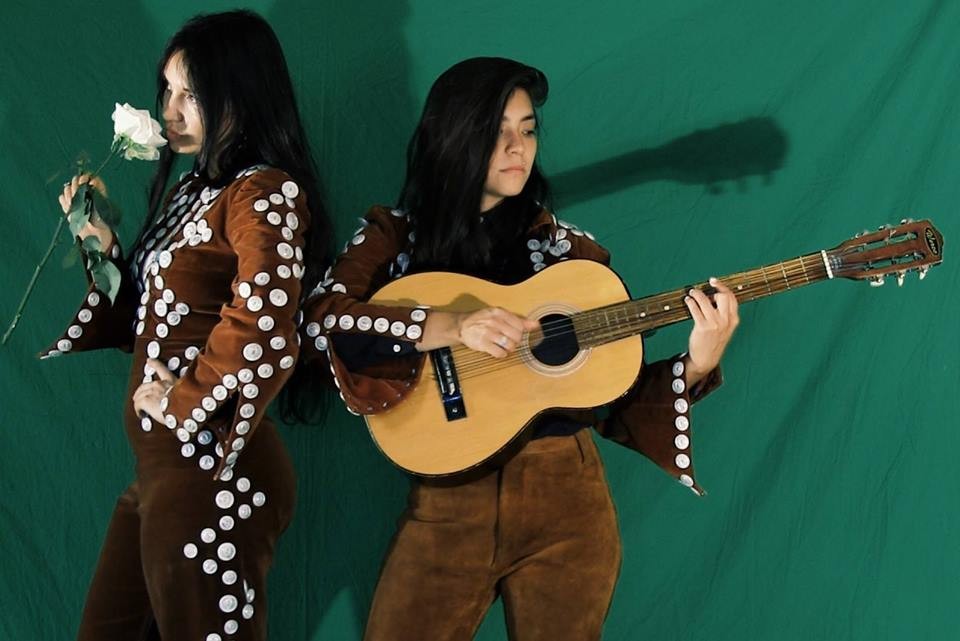 Sound + Vision: Savila, Notel
Taking its name from the Spanish word for aloe vera, cumbia three-piece Savila is singer Brisa Gonzalez, guitarist (and She Shreds founder) Fabi Reyna, and alternating guest drummers. Like the plant, their music is a salve—the Portland group seamlessly weaves together psychedelic guitar, Gonzalez's echoing vocals, and intricate percussion, for a result that's blissed-out and sun-dazed. CIARA DOLAN
9 pm, Mississippi Studios, free
The Rigsketball 2017 Kickoff Party: And And And, Nasalrod, Deathlist
Local heavy hitters And And And, Nasalrod, and Deathlist swing through the Doug Fir as part of a Rigsketball 2017 tournament kickoff party. The event will double as a premier party for "The Rigsketball Video," which will be screened prior to the live music. Early registration for the 2017 Rigsketball tournament this summer will be offered, along with a few other surprises.
8:30 pm, Doug Fir, $5
Emo Nite
Dust off your My Chemical Romance T-shirt, apply excessive eyeliner, and get ready to shamelessly scream Dashboard Confessional lyrics at Holocene's bi-monthly emo night, formally known as Taking Back Tuesday. Know all the words to "Sic Transit Gloria"? You're ready. XxscenexX forever. BRI BREY
9 pm, Holocene, $10
Jean-Luc Ponty
The world-renowned French violinist and jazz composer headlines the Aladdin in support of Electric Fusion , a four disc compilation of Ponty's 1975–1996 releases on the Atlantic label.
8 pm, Aladdin Theater, $45, all ages
Re-run Theater: 1987—The Year in Videos
Every now and again, Re-run Theater takes a break from its classic television necromancy and turns its resurrective powers to the glory days of MTV. For this latest installment, they're spotlighting the pivotal year of 1987, when the network and the music industry decided to start really gambling on the still-nascent art form of music video—betting heavily on butt rock, hair metal, and the earliest days of hardcore hip-hop. At the time, it was exciting, uncharted territory, and 30 years later, that excitement still comes through—albeit with a little (lot) more cheese than intended. BOBBY ROBERTS
7:30 pm, Hollywood Theatre, $9
Mall Walk, The Woolen Men, Honey Bucket
Oakland's Mall Walk bring their infectious indie rock and post-punk up the West Coast for a headlining show at the Know. Portland guitar pop and punk stalwarts the Woolen Men and Honey Bucket provide the local support.
8 pm, The Know
The Fremont Theater Experience
Jeremiah Coughlan hosts this installment of the Fremont's monthly stand-up showcase, with sets from Kermet Apio and Katie Nguyen.
8 pm, Fremont Theater, $10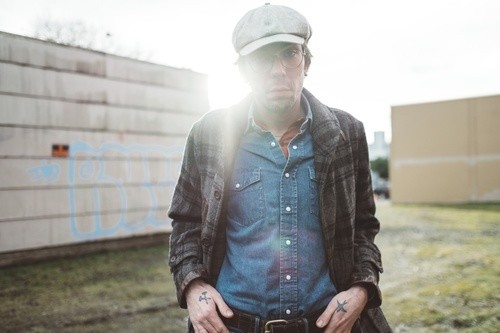 Justin Townes Earle, The Sadies
Hot on the heels of his latest, Kids in the Street, singer/songwriter Justin Townes Earle comes to town bearing a fresh platter of warm, heartland-style folk rock. That's plenty, but what makes this a can't-miss proposition is that Canadian country rockers the Sadies are opening and serving as Earle's backing band. NED LANNAMANN
8 pm, Aladdin Theater, $25, all ages
Jackson Boone, Those Willows, Vexations
Jackson Boone's voice channels Bowie on songs like "Mystic Winds (From the East)," riding the mellow beat and doing figure eights around the meandering guitar line. "Don't" rides the perfect wave, with an easy drum groove, a simple guitar riff, and a slight psychedelic sheen. He's got a knack for subtleties: Myriad textures of unexpected horns, guitar, and doubled vocals weave together as one washed-out tapestry. ROBIN BACIOR
8:30 pm, Holocene, $8
Roselit Bone, The Jackalope Saints, Chuck Westmoreland
Roselit Bone brings the sounds of the dusty West to unique life at this release show for their Apocalyptic Western album.
9 pm, Doug Fir, $8
Wonder Woman's BDSM Origin
International sexuality educator and uperhero scholar Coral Mallow leads a talk on the history of William Moulton Marston's most famous creation, Wonder Woman.
6 pm, Books With Pictures
Rvivr, Paper Thin Youth, Alien Boy
Rvivr make blissful pop-punk anthems that give the illusion of intricate spontaneity. While each song has certainly been crafted with care, the Olympia group makes them sound uninhibited, like they just came up with these arrangements on the spot. Their 2013 album, The Beauty Between, is a perfect example. It's a work so tight and interwoven that it borders on pop-punk concept album, but it sounds raw enough to make you believe it was recorded at a basement show. Rvivr's general celebratory tone lends a perfectly deceptive background to lyrics that often deal with getting through the dark times in life, or that advocate for social change. JOSHUA JAMES AMBERSON
8 pm, The Know
Ink & Drink
The first installment of Dig a Pony's new monthly art show and benefit party features live sketching from Portland artists, plus music from DJ Maxx Bass. All sketches will be sold, with 50% of all proceeds going to benefit Dreaming Zebra Foundation.
7 pm, Dig a Pony
Lez Stand Up
I fucking love Lez Stand Up. Not only is it one of the city's absolute best queer-friendly comedy showcases, it's one of the city's best comedy shows, full stop. There's a reason the ladies of Lez Stand Up sell out shows without trying: They're really fucking funny, and when they fill a room, having people who aren't straight white dudes on the bill isn't a tokenizing afterthought. It's the whole point. Hooray! MEGAN BURBANK
8 pm, Helium Comedy Club, $12
Happyness, Aan
The songs of Happyness belie London group's casual approach, an element that the press has been quick to dub "slacker rock" and compare to any number of indie-rock bands from the '90s: Pavement, Dinosaur Jr., Wilco, Sparklehorse, Grandaddy. But Happyness' imprint is distinct and impressive, with a firm basis in musicianship (the band members frequently swap instruments as it suits the song), adroit and self-aware songwriting, and indelible chemistry between the three members. NED LANNAMANN
9 pm, Mississippi Studios, $10-12
Drugstore Cowboy
The Portland that Gus Van Sant documented in the '80s and '90s is gone. Watching Drugstore Cowboy is like playing bingo with the past: that's where Satyricon used to be; there's a sports bar on that corner now; that street's name has changed. (It's probably annoying for recent transplants to constantly hear about the rough old years in Portland; it's also annoying for longtime residents to no longer be able to afford to live here, so it cuts both ways.) We'll never be closer to the Portland that Van Sant captured than we are at this moment, though, so now is as good a time as any to revisit it. ALISON HALLETT
9:30 pm, Laurelhurst Theater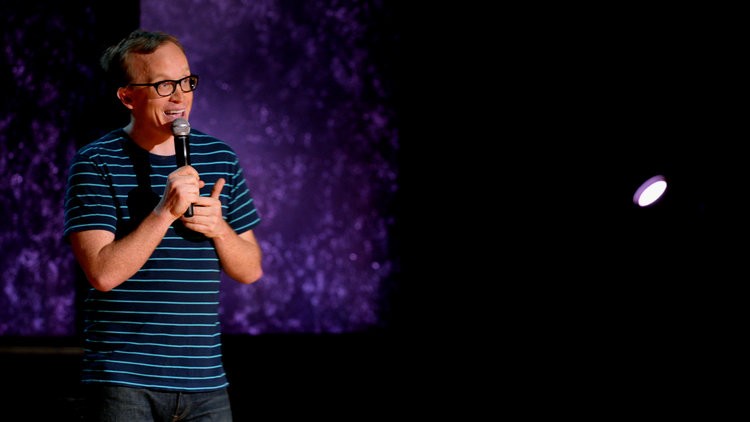 Chris Gethard: Beautiful/Anonymous
Fresh off his mental health-focused off-Broadway show that turned into an HBO special (Career Suicide; it's… intense), Chris Gethard is coming to Helium for a stand up set followed by a live taping of his entertaining podcast Beautiful/Anonymous where he tweets out his phone numbers and chats, about anything, with the first caller. He was just named one of the 50 funniest people currently working by Rolling Stone, and you should see him while he's here. DOUG BROWN
8 pm, Helium Comedy Club, $20
The Thesis
In honor of her birthday, this month's installation of the Thesis was curated by official Thesis photographer Renée Lopez. So it's no surprise that June boasts a balanced and diverse lineup of Portland talent: Rapper/producer Fountaine headlines, with emcee/loop peddler Lisa Vazquez backing up the bill. Fittingly, June's show also includes fresh summer vibes from singer/rapper Vytell. I can already tell this function is going to be packed and poppin' so get there early if you want to actually get in. JENNI MOORE
9 pm, Kelly's Olympian, $5
Pedalpalooza Kick Off Ride!
Break out your lights and noise makers and take over the streets in style as part of the first ride of Pedalpalooza 2017!
7 pm, Salmon Street Fountain, free
Cool American, Post Moves, Riled, Drunken Palms
Portland indie rock and pop outfit Cool American play an all ages release show in celebration of their excellent new album, Infinite Hiatus.
8 pm, Black Water Bar, $5
Cool Schmool, Meringue, Vexations
It'd be difficult to find an active Portland punk band with harmonies as interesting as those of Cool Schmool, with a band name that reflects the classic song from Olympia's Bratmobile. CAMERON CROWELL
9 pm, Dante's, $3
Wooden Indian Burial Ground, Cool Ghouls, Melt
The wonderfully garage-y Portland favorites Wooden Indian Burial Ground are a model of consistency. Frontman Justin Fowler's manic guitar leads the charge, squirting bizarre squeals in walls of effects. The rhythm section is renowned, too, and bassist Samuel Farrell and drummer Daniel Galucki provide a rock-solid foundation for Fowler's unrestrained six-string dalliances. RYAN J. PRADO
8 pm, The Know, $8
Dumb and Dumber
Not all dumb is created equal, and the best sort of dumb takes a lot of smarts to execute correctly. Chuck Jones knew it, and that's why his Looney Tunes shorts are timeless. The Jackass crew knew it, and that's why their symphonies of stupidity are still remembered fondly. The Farrelly Brothers used to know this (they lost their handle on sublime stupidity and just kinda suck out loud now), and 1994's Dumb and Dumber is a giant in the genre of Stupid Cinema; a burping, screeching, shambling, pants-shitting perpetual larf machine, fueled by Jim Carrey at the height of his rubberfaced powers, and the still-astounding self-debasement of Jeff Daniels. BOBBY ROBERTS
9:30 pm, Academy Theater
Live Wire! Radio
The latest installment of Portland's own nationally-syndicated variety show features an appearance from beloved comedian Ron Funches, an export of the Portland comedy scene who is currently making waves in Los Angeles with his acting and voice work.
7:30 pm, Alberta Rose Theatre, $15-35
Don't forget to check out our Things To Do calendar for even more things to do!