SUPER PICK
THAO NGUYEN, JOHANNA KUNIN
(Mississippi Studios, 3939 N Mississippi) Earnest, folk-adjacent indie rock with whispered vocals propagated in New England in 2008. I was a 21-year-old English major deeply enamored with this very sincere cottage industry, which is how I first became acquainted with the fierce guitar playing and cleverly relaxed lyrics of San Francisco singer/songwriter Thao Nguyen and her band, the Get Down Stay Down. When I saw Nguyen open for Rilo Kiley, I'd been going to a lot of very chill shows—shows featuring bands that all sounded like they'd been rejected from the Garden State soundtrack, and had vaguely pastoral names even though they'd probably driven up from Brooklyn. These bands are probably still playing the Eastern Seaboard college circuit—if they're still playing at all. But while I'm grateful for it, I'm not surprised that Nguyen's found more longevity, because she's also taken more risks. In a sea of forgettably mellow boys and girls clad in Rivers Cuomo glasses or brushing aside Cat Power bangs, Thao stood out. She imbued her indie folk with an air of specificity and a harder edge, in lyrics full of strange, Malkmus-level rhymes or urgent reminders to draw on one's inner reserves, sometimes in a single line, as when she sings, "You've got to push all the doubt to the side of your mouth," on "Swimming Pools" from 2008's We Brave Bee Stings and All. On her more recent endeavors, Nguyen's dropped some of the instrumentation of her twee roots in favor of a more sophisticated sound without losing any of the dreaminess. You can hear the result on her social justice-oriented album from 2013, We the Common, and, most recently, 2016's A Man Alive, which brings in propulsive rock hooks and amps up Nguyen's weirder tendencies. It's a jumpy, frenetic, infectious record, with off-kilter melodies and slant rhymes. There's no whispering. MEGAN BURBANK
Sponsored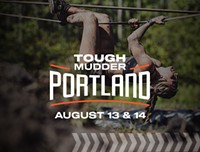 Lock in your summer adventure, Portland. Join us for world famous obstacles over a 5K or 10K distance.
---
WEDNESDAY 3/8
HELADO NEGRO, LUZ ELENA MENDOZA, ANIS MOJGANI DANIELA KARINA
(Doug Fir, 830 E Burnside) Read our story on Helado Negro.
THURSDAY 3/9
CREATIVE CULTIVATION DANCE PARTY
(Holocene, 1001 SE Morrison) Chapter Mag hosts its second annual hip-hop and R&B dance party, which is in alignment with the mag's mission to "distribute and illuminate eclectic PDX hip-hop culture." In addition to Creative Cultivation II's headliners—intergalactic soul duo Brown Calculus (Tribe Mars keyboardist Andre Burgos + Brown Alice) and rapper/geek representative Fountaine—there will also be three DJ sets, and drawing sessions led by Markus Prime. JENNI MOORE
DENZEL CURRY, PELL, RARE TREAT
(Doug Fir, 830 E Burnside) Miami hip-hop artist Denzel Curry has no interest in signing to a major or indie record label, since there's not much they can do for him that he can't do for himself. Since 2013 he's put out two studio full-lengths (Nostalgic 64 and 2016's Imperial), toured all over the world, and last June he covered XXL magazine for its 2016 Freshman Class feature. While I'm stoked to hear him perform raw tracks like "Knotty Head," and vibe-out to "Good Night," I'm also going to take advantage of a "rare" opportunity to see Portland's Rare Treat (Myke Bogan + The Last Artful, Dodgr + Neill Von Tally) live set. JENNI MOORE
LAYPERSON, POST MOVES, CAY IS OK
(Spare Room, 4830 NE 42nd) Read our story on Layperson .
FRIDAY 3/10
NXT LVL AFTER PARTY: BURIAL GROUND SOCIETY, STRYK-9, DJ KATHY FOSTER, DJ DIRTY RED, GILA RIVER MONSTER
(Jade Club, 315 SE 3rd) After you spend the afternoon at the Terry Schrunk Plaza at the Stand with Native Nations National Solidarity Gathering, head to Jade Club for the after party—a blowout dance night featuring live performances by acts like Burial Ground Society and DJs like Kathy Foster of the Thermals. CIARA DOLAN
LAURA STEVENSON, COMPLETIONS, ERICA FREAS
(Analog Café, 720 SE Hawthorne) Laura Stevenson waves her pop-punk influences like a flag. On her criminally overlooked 2015 album Cocksure, Stevenson echoes the angry-but-exhausted despondency found on Liz Phair's 1993 record Exile in Guyville, and the jangly guitars sound inspired by Smoking Popes. The Brooklyn-based musician tells stories of insecurity and stagnation with smart humor and an injection of fun, an approach she honed during her time with Bomb the Music Industry. Stevenson's emotional gusto is palpable on tracks like "Jellyfish"—hopefully her following only continues to grow. EMMA BURKE
JACKSON BOONE, CAT HOCH, SINLESS, WAVE ACTION
(Mississippi Studios, 3939 N Mississippi) For the past few years, Jackson Boone has steadily refined his sound. Back in 2014, with the help of fellow Portlanders Riley Geare (Unknown Mortal Orchestra), Randy Bemrose (Radiation City), and Patti King (Radiation City), Boone debuted his first solo record, Starlit. This month he released his third LP, Organic Light Factory, an album that masters gentle, sun-dazed lo-fi rock. Boone's voice channels Bowie on songs like "Mystic Winds (From the East)," riding the mellow beat and doing figure eights around the meandering guitar line. "Don't" rides the perfect wave, with an easy drum groove, a simple guitar riff, and a slight psychedelic sheen. He's got a knack for subtleties: Myriad textures of unexpected horns, guitar, and doubled vocals weave together as one washed-out tapestry. Organic Light Factory is an easy album to sink into—tonight he's celebrating its release at Mississippi Studios. ROBIN BACIOR
SATURDAY 3/11
KINSKI, DRUNK DAD, MARRIAGE + CANCER
(The Know, 3728 NE Sandy) Seattle's Kinski can't stop making records. Since forming in 1998, they've released their prolific catalogue on seminal Pacific Northwest labels like Sub Pop and Kill Rock Stars, most recently 2015's 7 (or 8). Throughout this nearly two-decade tenure, Kinski has remained loud but listenable with feedback-heavy, droning garage rock. Get ready—the band's gravely guitar riffs and piercing solos demand head-banging. BRI BREY
MINI BLINDS, RETAIL SPACE, HANNAH YEUN
(Turn! Turn! Turn!, 8 NE Killingsworth) Portland's Mini Blinds play dreamy music that's like roller skating in the sun with ice cream. The goth-pop duo's debut album, Air Signs, centers on catchy hooks that someone probably came up with while doing the dishes. The light is magic hour. Beth Ann Dear's ghostly vocals wash in, and twee guitar mixes smoothly with warm bass lines. Maybe there's a little hand holding. There are certainly pranks. Somebody drops their cone. It's not shoegaze, it's minimal-glaze. SUZETTE SMITH
HAYLEY KIYOKO, FLOR
(Hawthorne Theatre, 1507 SE César E. Chávez) Adolescents are complex creatures with a lot of buying power. I remember being a teen and feeling as though books, movies, and TV shows were trying to use my angst and insecurity to sell me pop culture. Singer/actress Hayley Kiyoko is 25, but has a handle on a very specific brand of teen culture: In the latest video for her song "Gravel to Tempo" she's seen wearing a choker and a Fjallraven Kanken backpack, looking straight out of a Brandy Melville promoted Instagram post. The reach for youth culture is visual and audible in her light-synth, pop-heavy ballads, but the message is earnest. Her 2015 hit "Girls Like Girls," about discovering one's attraction to the same gender, has 60 million views on YouTube. The story isn't a particularly new one, but Kiyoko's glossy, mainstream aesthetic lends itself to a major platform where she can explore her own identity as a queer pop star of color, but also create a space for young people who may be looking for a digestible way to educate themselves. EMMA BURKE
SUNDAY 3/12
XRAY.FM'S THIRD BIRTHDAY BASH: CHANTI DARLING, KARL BLAU, LAKE, WOMEN'S BEAT LEAGUE DJs
(Mississippi Studios, 3939 N Mississippi) While he-who-shall-not-be-named is attempting to shut down public broadcasting, barring news outlets from press briefings, and cutting funding from the arts to spend on defense, YOU can resist his bullshit right here in Portland. One way to resist: Support local radio, arts, everything. There's no better way to do it than shaking your ass to Chanti Darling, a group that combines all the best parts of classic R&B—the falsetto, the improvisation, the hype—and adds a dash of fashion, vogueing, and synthesizer to amplify the genre's raw soul and spectacular heart. Take in every finger snap, hair whip, hip bump, and death drop while wishing the happiest of birthdays to XRAY.FM, who for three years have provided our fine city with local music, news coverage, and homegrown journalism. Thank you, XRAY! We need you now more than ever! BRI BREY
TRENTEMØLLER, TOM AND HIS COMPUTER
(Wonder Ballroom, 128 NE Russell) Creating electronic music is often a lonely process, but Trentemøller makes ambient tracks that sound deeply human. I was introduced to the Danish artist's work via his remix of a song by the Knife, which led me to his 2006 album Lost—a subtle and minimalist take on electronic. Since then, Trentemøller has collaborated with a variety of indie artists (the Raveonettes, the Drums) to make slightly less avant-garde works. His artistry is never sacrificed, though, and even his more pulsing, dance-oriented compositions exist in the same eerie, foggy realms of his other work. EB
MONDAY 3/13
BOREEN, CHAIN, GILLIAN FRANCES, LUTRA
(Lola's Room at the Crystal Ballroom, 1332 W Burnside) Nostalgia serves a purpose. Whether it's soothing a hurting soul, reliving memories, or coming to terms with one's current place in life, some music can spark a much-needed trip down memory lane. Friends, Boreen's debut LP, does just that. The album is inspired by relatable emotions—the infinite sadness of Elliott Smith, the apathy of Pavement, the buoyant naivety of the Boo Radleys. Friends certainly nods to the '90s, but doesn't imitate. Listless narratives drive the record, which centers on the mundane and languid existence of a kid living outside the city. Tonight Boreen celebrates the release of this brooding debut, though the show promises to be anything but. CERVANTE POPE
TUESDAY 3/14
JUSTIN TOWNES EARLE, BARNA HOWARD
(Doug Fir, 830 E Burnside) Justin Townes Earle's the first musician I ever interviewed, and if he was at all impatient taking questions about heroin and his famous dad (Steve) from an introverted 21-year-old with no paid journalism experience, he didn't let on. His perfectly sad Americana shelves well beside Wilco and Josh Ritter. But JTE's got a streak of mischief and bottom-of-the-barrel sorrow that lets you know he's the real deal. MEGAN BURBANK
LAKE STREET DIVE, JOEY DOSIK
(Crystal Ballroom, 1332 W Burnside) Every band of the last six decades has said that they're influenced by the Beatles, but not all of them take full pages from the Beatles' songbook like Lake Street Dive. From Harrisonesque guitar riffs to arrangements à la Abbey Road's meandering sincerity, the band folds the crucible of influence into their own modern retro. This four-piece has it all, from upbeat toe-tappers that fit as easily among soul classics as they do on a Top 40 station in 2017, to crooning ballads that dare you to harmonize along with frontwoman Rachael Price's radiant, R&B-tinged vocals. 2016's Side Pony is straight out of Motown, spliced with blistering horn solos, jazzy drum riffs, disco keys, and lyrics fraught with the uncertainty of love and loneliness. Not to mention the band does the best damn cover of "Rich Girl" by Hall and Oates I've ever heard. BRI BREY