When Wimeanacas recorded a cassette of 10 original songs in 1987, the Portland-based Cambodian band had few ideas for how to market it. A salesman friend of one of the band's two lead vocalists, however, thought he might be up to the task of selling the 1,000 copies they'd made.
Sponsored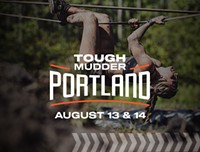 Lock in your summer adventure, Portland. Join us for world famous obstacles over a 5K or 10K distance.
But on October 3, 1987, that salesman friend—Na Neou—and his wife, Nong, drowned in a fishing accident at the mouth of the Columbia River. A good Samaritan, Mark Raz, also died trying to save them.
Nearly three decades later, someone else is hoping to give that excellent recording the chance to reach the audience it always deserved. This new chapter began when Warren Hill, of Northeast Sandy record store Little Axe Records and the label of the same name, wandered into WAC Automotive on Southeast 82nd Avenue, looking for one of the band members. Hill had recently found a few sealed copies of Wimeanacas' cassette at Thai Cam, a video and food store on Southeast Foster, and had fallen in love with what he heard. Based on scanty information, he tracked down the band's keyboardist/songwriter Holica Saang Youen to the auto shop; he didn't know at the time that he'd also find the band's other lead singer, Sovann Youen, who happened to be Holica's wife. Hill told the couple he'd like to re-release the recording on vinyl.
"We'd been looking for that kind of guy for a long time," says Holica.
"A little bit late," Sovann laughs—Wimeanacas had stopped performing all the way back in 1992, as the Youens focused on running their business and raising a family.
---
Meanwhile, another pair of local record store proprietors, Tony Remple and Luke Buser, had just bought a collection of dead stock from a closed shop. Among the things they found was an eight-song cassette called One Kind of Love by a musician called Pedro. Their discovery happened the day after the election of Donald Trump, and Remple and Buser were stunned and reassured by Pedro's warm-hearted pleas for unity, as well as his distinct musical voice. "It didn't sound quite like anything we'd heard before," says Remple. "There are elements that sounded familiar, but it was such a personal statement that it really struck us."
Based on another name printed on the cassette, Buser eventually tracked down Pedro—a pseudonym for Nigerian-born Peter Mekwunye, who had recorded the songs by himself in a small Portland studio apartment not long after he moved to the city from Oakland in 1993.
"Something told me to answer that phone," says Mekwunye of the out-of-the-blue call he got from Remple. "At first I thought it was a scam. And then he said 'Pedro' as well. I have spent years looking for that cassette. I had been checking online, too! One site had it for $93 with no picture.
"Even after we hung up," he continues, "I sat there in the car and I'm still looking at the phone. And I look up, and I say, 'Is this your style of sarcasm?' I was talking to God."
---
That Musique Plastique's vinyl re-release of One Kind of Love coincides with Little Axe's reissue of the Wimeanacas album is little more than happenstance. And while the recordings don't have much in common superficially, they reveal rich and fascinating corners of Portland's musical history. For all the talk about it being "the whitest city in America," Portland has always been more complicated than that, and these albums are as integral to the city's cultural fabric as the Anglo rock that dominates the music scene.
Mekwunye's songs are meditative and appealingly unpolished, suggesting at times the influences of some of the Nigerian music he grew up with (he mentions Stephen Osita Osadebe and Prince Nico Mbarga in addition to the towering icon Fela Kuti). Having immigrated to America with his family, Mekwunye drove north to Portland by himself, and the recordings—made simply with a keyboard and an eight-track recorder—are full of youthful optimism that accompanies being on your own in a new city. He would put a towel under his apartment door and close the window, and let music happen spontaneously.
Mekwunye made 100 copies of the tape to sell on consignment at various local record stores, but not long after, the death of his father spurred a dark period in his life where he temporarily stopped making music altogether. "I was going through all kinds of stuff. I gave up on music, and I gave up on God at the same time. But somehow music didn't give up on me. And God didn't give up on me."
---
The Wimeanacas album, meanwhile, was the result of many years of performing and practice, and the group recorded it in a long-gone studio on Southeast Powell after much preparation. Holica is self-deprecating about the results: "Everything worked great... until we get to the studio. Then everyone got too excited and we messed up some. It doesn't sound like I planned it to sound. From one to 10, it's about an eight."
But the album is a marvelously varied collection of all kinds of music, simultaneously bearing global rock influences and more distinctly Cambodian strains. Each song is supremely melodic and catchy, telling tales of love and heartbreak with palpable emotion. The titles that translate to "Missing Your Hometown" and "Goodbye My Love" are superb pop gems in any language, and Sovann's experience behind the microphone (she had started singing in competitions in Cambodia at age eight) pairs wonderfully with the eagerness of some of the group's younger members, several of whom were still in school during Wimeanacas' heyday.
Holica and Sovann have fond memories of those days. "Instead of paying a psychiatrist, music is way better," Sovann says. "I can entertain for people to forget about hardship, and entertain them once in a while."
"Normally we would practice on Saturday," remembers Holica. "We would practice from 10 to eight at night—long day. We practice, then we eat, then we rest, then we practice. And after we eat dinner, sometimes they stay until four o'clock in the morning, talking about stuff. We were together just like a family."
"I'm busy singing, cooking, cleaning after them, too," says Sovann. "I'd feed them and then we sit and talk. That's a good old time."
---
Mekwunye is similarly reflective of the time in his life when he recorded One Kind of Love. "Every time I listen to it, I always ask myself, 'can I go back and sing like that and be happy like that again?' I've tried to just go back and see if I can just be in that position again, but I just couldn't replicate it. And so I just let it be, just enjoyed the cassette. Because now I am making different songs—even the African music that I make now, it's nothing compared to the way I sang back then. And it's the reason I have to cherish that cassette for life."
Even though it functions as a snapshot of a specific moment in time, One Kind of Love is also a collection of prayers for the ages, and Mekwunye's openness and passion comes through in tracks like "Ndidi" and "Hosanah." "Music has taught me a lot," Mekwunye says, "how music can bring people together from so many parts of the world." It's a sentiment that could easily apply to the reemergence of these two remarkable documents from the city's diverse past.