Kelela, Take Me Apart
Jessica Dennison + Jones, Jessica Dennison + Jones
Sponsored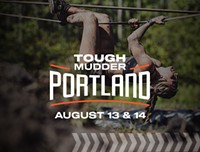 Lock in your summer adventure, Portland. Join us for world famous obstacles over a 5K or 10K distance.
Midwife, Like Author, Like Daughter
Michael Nau, Some Twist
Fred Thomas, Changer
—JOSHUA JAMES AMBERSON
---
Mount Eerie, A Crow Looked at Me
Great Grandpa, Plastic Cough
Boreen, Friends
Downtown Boys, Cost of Living
Girlpool, Powerplant
—CAMERON CROWELL
---
Haim, Something to Tell You
Juana Molina, Halo
Sweeping Exits, Glitter & Blood
Alex Cameron, Forced Witness
(Sandy) Alex G, Rocket
—CIARA DOLAN
---
Protomartyr, Relatives in Descent
Bedouine, Bedouine
Priests, Nothing Feels Natural
LCD Soundsystem, American Dream
Perfume Genius, Slip Away
—WILLIAM KENNEDY
---
Viking Skate Country, Sent Here to Destroy You
Power Trip, Nightmare Logic
The Prids, Do I Look Like I'm in Love?
Protomartyr, Relatives in Descent
Total Control, Laughing at the System
—MARK LORE
---
SZA, Ctrl
Kendrick Lamar, Damn
Jay-Z, 4:44
Jaden Smith, Syre
Jidenna, The Chief
—JENNI MOORE
---
Wolves in the Throne Room, Thrice Woven
Chelsea Wolfe, Hiss Spun
King Woman, Created in the Image of Suffering
Tyler, the Creator, Flower Boy
Pissed Jeans, Why Love Now
—CERVANTE POPE
---
Kendrick Lamar, Damn
Princess Nokia, 1992
SZA, Ctrl
Thundercat, Drunk
Brown Calculus, Live at the Map Room
—EMILLY PRADO
---
Izaak Opatz, Mariachi Static
Wand, Plum
King Krule, The Ooz
Eyelids, Or
Grandaddy, Last Place
—RYAN PRADO
---
Alvvays, Antisocialites
Rapsody, Laila's Wisdom
Jesca Hoop, Memories Are Now
Florist, If Blue Could Be Happiness
Jane Weaver, Modern Kosmology
—BEN SALMON
---
Fred Thomas, Changer
Colleen, A Flame My Love, a Frequency
EMA, Exile in the Outer Ring
Björk, Utopia
Jay-Z, 4:44
—SUZETTE SMITH
---
Clarke and the Himselfs, In Your Heart You Know She's Clarke and the Himselfs
Mope Grooves, Joy
Mount Eerie, A Crow Looked at Me
Vince Staples, Big Fish Theory
Sweeping Exits, Glitter & Blood
—CHRIS STAMM
---
GSP, 12"
Migos, Culture
Exploded View, Summer Came Early
Blind Owl Wilson, Blind Owl Wilson
Kendrick Lamar, Damn
—CHRIS SUTTON
---
Charly Bliss, Guppy
Randy Newman, Dark Matter
Shannon Lay, Living Water
Cool American, Infinite Hiatus
R. Stevie Moore and Jason Falkner, Make It Be
—MORGAN TROPER
---
Horisont, About Time
Nasalrod, Building Machines
Necrot, Blood Offerings
Antichrist, Sinful Birth
Spectral Voice, Eroded Corridors of Unbeing
—ARIS HUNTER WALES