Super Picks
PRINCESS NOKIA, SUZI ANALOGUE, KARMA RIVERA
(Wonder Ballroom, 128 NE Russell) Princess Nokia's debut LP 1992 Deluxe is a love letter to New York City. Eight years after dropping her breakthrough single "Destiny" on SoundCloud (released under the moniker Wavy Spice), Destiny Frasqueri is at the forefront of a musical revolution fueled by political consciousness, unabashed feminism, and the power of realness. Frasqueri—who now goes by Princess Nokia—grew up in East Harlem and the Bronx, and her long-awaited studio album proudly pays homage to the streets that raised her. Unlike artists who've jumped on the #resistance train since it's become hip, her experiences and stories aren't performance—she isn't afraid to throw hot soup at drunk racists on the subway or punch sexist male fans at her shows. Frasqueri's sound and style oozes nostalgia for the '90s; though she cites Queen Latifah and Lil Kim as major inspirations, songs like "Tomboy" also draw undeniable influence from riot grrrl. In the track's music video, the Black and Native rapper rocks rectangular wire eyeglasses, oversized crew necks, and gold name chains while flashing cars on a freeway overpass with friends and rapping about the magic of her pussy—it's an anthem that unapologetically celebrates the beauty of bodies. Frasqueri says her fascination with the '90s is a response to the trauma of losing her mother to AIDS at three years old and being raised by an abusive foster mother for most of her childhood. Born in 1992, Frasqueri's early '00s were riddled with deep emotional and physical abuse, so she's chosen to block out memories from those years. After running away at 16, Frasqueri says she was able to start living again. Almost a decade later, Princess Nokia is synonymous with self-love, rawness, and ancestral resilience. And, as Frasqueri explained in an interview with the Guardian last year, "A Princess Nokia show is this place where girls can take space in the way that men and brotherhood do." EMILLY PRADO
---
MARY TIMONY, ALLISON CRUTCHFIELD
(Mississippi Studios, 3939 N Mississippi) Mary Timony is finally getting the credit she's long deserved for being a guitar player and songwriter of rare vintage. There was an entire Pitchfork article devoted to that very subject, with folks like Sadie Dupuis and Timony's Wild Flag bandmate Carrie Brownstein singing her praises as a shredder and innovator. Much of that came in the wake of Timony's work with Wild Flag and Ex Hex, her brilliant power-pop band with Betsy Wright and Laura Harris. But where she truly came to the fore was in the '90s, when she was the singer/guitarist for the art-rock trio Helium. During the band's short time together, their two albums (1995's The Dirt of Luck and 1997's The Magic City) cut a dazzling path between the harder-edged work of her riot grrrl contemporaries and the more tender explorations of folks like Liz Phair. What Timony shares with all of these artists are songs that spell out her personal frustrations, particularly with the men in her past who treated her like a prude or a plaything. That she meshed them with mystical imagery (dragons and unicorns make prominent appearances) only confused some critics who wanted to frame her as a lost faerie princess. But as the music proves through all its knotted-up time signatures and mucky guitar tones, Timony was entirely earthbound and shouldn't have been as far removed from stardom as she remains. The tide could be turning in that department, if the euphoric response to the recent vinyl reissues of Helium's albums are any indication. Or the news that her show at Mississippi Studios—where she will perform a full set of Helium tunes backed by members of the band Hospitality—is completely sold out. If you've slept on Timony all this while, it's long past time to wake up. ROBERT HAM
Sponsored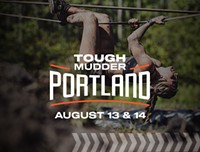 Lock in your summer adventure, Portland. Join us for world famous obstacles over a 5K or 10K distance.
---
WEDNESDAY 2/14
R.LUM.R, GIBBZ
(Doug Fir, 830 E Burnside) See Sneaker Wave.
SAINT VALENTINE: REVA DEVITO, DRAMA DUO, DJ FRITZWA
(Holocene, 1001 SE Morrison) See Sneaker Wave.
---
THURSDAY 2/15
DUA LIPA, TOMMY GENESIS
(Roseland, 8 NW 6th) Maybe you caught her on Saturday Night Live a couple weeks ago, or heard her on the radio—either way, pop singer Dua Lipa is blowing up. This London native is already big in Europe, but most famous here in the states for her wildly popular hit "New Rules" (as in "One: Don't pick up the phone/you know he's only calling 'cause he's drunk and alone") which is not only a club banger, but offers really good advice! But don't miss out on her other hit "IDGAF," which is another danceable fuck-off leveled at a lousy ex. This show's sold out, but if you can score tickets, you will be verrrry happy you did. WM. STEVEN HUMPHREY
PORTLAND JAZZ COMPOSERS' ENSEMBLE, EDNA VAZQUEZ
(The Old Church, 1422 SW 11th) The Portland Jazz Composers' Ensemble is a swinging 12-piece chamber orchestra that's teaming up with one of the city's most unique musical treasures as part of the 15th annual PDX Jazz Festival. Originally from western Mexico and steeped in traditional mariachi music, Edna Vazquez is a powerful singer, imaginative songwriter, dynamic guitarist, and kickass whistler whose universal message of love and healing transcends any language. A mind-blowing, heart-breaking vocal range injects passion and life into songs rooted in her Mexican heritage and fused with an almost indescribable blend of folk, jazz, and rock. Vazquez is the perfect antidote to toxic machismo, so do your soul a favor and catch this unforgettable performer if you can. BRIAN HORAY
---
FRIDAY 2/16
SABERTOOTH MICRO FEST: COVEN, YOB, CONAN, PILLORIAN
(Crystal Ballroom, 1332 W Burnside) Sabertooth Micro Fest returns this weekend to host three nights of mind-melting psychedelic stoner rock. This year's lineup includes the occult heavy metal forbears of Coven, indie rock guitar hero Jay Som, and local favorites like Cat Hoch and Lavender Flu. CIARA DOLAN Read our story on Coven.
GIANTS IN THE TREES, SKULL DIVER, MERE MENTION
(Mission Theater, 1624 NW Glisan) The first thing you'll probably hear about Giants in the Trees is that the band's bassist/accordionist is none other than Krist Novoselic of Nirvana. But musically, Giants in the Trees share little (if anything) with Novoselic's famous past—after meeting late last year at their local Grange in Skamokawa, Washington, the four-piece released their swamp-rocky self-titled debut and has since been playing shows around the Pacific Northwest. The band's true star is singer/guitarist Jillian Raye, whose enchanting, Stevie Nicks-esque vocals and sultry guitar runs buoy songs like "Sasquatch" and "The In-Between." Giants in the Trees strays into quirky realms on the zydeco-influenced "Ode to Pacific Anarchism," but pop explorations like "Paper Life" cut the occasionally strange tracks with magically melodic rock. RYAN J. PRADO
STRANGE RANGER, COOL AMERICAN, WORLD RECORD WINNER, STELLA WALKER
(Black Water Bar, 835 NE Broadway) Ever since releasing their monumental, 72-minute-long debut LP Rot Forever in 2016, signing with East Coast indie label Tiny Engines, and putting out the phenomenal sophomore album Daymoon last year, Strange Ranger has showed no signs of slowing down. Despite comparisons to indie rock torchbearers Modest Mouse and Built to Spill, the Portland band has carved out an identity all its own. Perhaps most distinct about Strange Ranger's sound is Isaac Eiger's vocals—sometimes he's screaming, other times he's whispering introspective lyrics. That's what makes them one of my favorite bands in the Northwest and beyond. Tonight they're kicking off their US tour with an all-ages show at Black Water Bar with fellow local acts Cool American, World Record Winner, and Stella Walker. DELANEY MOTTER
AND AND AND, TRIBE MARS, MELT
(Doug Fir, 830 E Burnside) Along with their new album Idiot, local rock 'n' roll heroes And And And are releasing a manifesto of sorts to explain why they're keeping it off all digital streaming platforms, instead offering unlimited streaming and free downloads exclusively through their website (plus on vinyl). The gist is this: The internet is bad for us, both as individuals and as a society, and it becomes more powerful every day, thanks in part to our social media and streaming activity. And streaming platforms are bad because they devalue music and take control of how it is presented away from artists. The manifesto is, ummm, colorfully written—And And And has apparently named the internet "Bragi," and a recent photo of the band shows them all wearing tinfoil hats—but the thing is absolutely oozing with truth. Which is why you should delete your Spotify account, visit And And And's website, and check out the band's nervy, dynamic guitar-rock, which buzzes and crunches and thumps and squeals in a way that's both comfortingly familiar and a little bit chaotic. BEN SALMON
DJ MANNY, DJ TAYE, SONIC D, ERIC FURY, MONSTER EATS THE IMAGE
(PICA, 15 NE Hancock) Chi-Town takes over PICA for this night of footwork featuring DJ Manny and DJ Taye, two producers who helped create and define the subgenre in the early 2000s with the now-global Teklife collective. Synthesizing influences from ghetto house, Detroit techno, and beyond, footwork is also a style of dance with lightning-fast moves that bring to life the sound's intricate rhythms. This event features DJ sets, performances, a dance workshop led by Manny and Taye, plus a screening of the 2014 documentary I'm Tryna Tell Ya, which gives an intimate glimpse at the close-knit Teklife crew and key figures like DJ Spinn, RP Boo, Traxman, and the late legend DJ Rashad. Sonic D of Los Angeles' hardworking Juke Bounce Werk collective will open the show, along with DJ Eric Fury and live act Monster Eats the Image. Neybuu—a Portland producer of experimental footwork—will provide visuals. DANIELA SERNA
---
SATURDAY 2/17
SABERTOOTH MICRO FEST: PARQUET COURTS, JAPANESE BREAKFAST, JAY SOM, CAT HOCH, HAND HABITS
(Crystal Ballroom, 1332 W Burnside) See Friday's preview.
JOHANNA WARREN, MAITLAND
(The Old Church, 1422 SW 11th) Portland folksinger/songwriter Johanna Warren is celebrating the release of her meditative new album Gemini II (the sequel to 2016's Gemini I) and kicking off her "Plant Medicine Tour" with this intimate show and herb market at the Old Church. The twin records were inspired by the tarot cards "The Lovers" and "The Devil," and were released via Warren's own label, Spirit House Records. CD Read our review of Johanna Warren's new album, Gemini II.
THE MUSIC OF JOHN WILLIAMS: OREGON SYMPHONY
(Arlene Schnitzer Concert Hall, 1037 SW Broadway) John Williams has composed some of the most famous scores in cinematic history, making him as much a pop star as a world-renowned conductor and composer. Hell, he'd probably reached that mark by the time he completed the music for Raiders of the Lost Ark back in 1981. While Williams is most famous for the ubiquitous theme for the Star Wars films (the saving grace for Episodes I-III), the 86-year-old composer has been Steven Spielberg's right-hand man since the director made his debut with 1974's The Sugarland Express. Williams is responsible for the theme from Jaws—you know, those two ominous notes that play in your head every time you dip your toe in the ocean—as well as the Indiana Jones franchise and the beautiful, haunting, less grandiose score for Schindler's List. Over the past two years, the Oregon Symphony has performed the scores for Raiders of the Lost Ark and Star Wars, so they're primed and ready to bring more of Williams' oeuvre to life onstage. MARK LORE
ZEKE, FETISH, BOMB SQUAD, THE SADISTS
(Dante's, 350 W Burnside) If you want to know how long hard rock juggernaut Zeke has been tearing new ones and crushing skulls, consider this: The band got together in Seattle and played its first show way back when Kurt Cobain was still alive. A quarter-century later, Zeke has built both an extensive recorded catalog of burly, warp-speed thrash-punk and a reputation as one of the fastest, hardest live bands ever to take the stage. Next month, the group will crank up the volume again when it releases Hellbender, its first full-length album in more than 14 years. There are three songs available at Zeke's Bandcamp, and they're a combustible collision of the Ramones' speed and the Melvins' heaviness. Put it this way: If people compare your band to Motörhead just about every time they have to compare your band to another band, you're doing something right. Zeke's been doing something right for a long time. BS
(Doug Fir, 830 E Burnside) Portland singer/songwriter Anna Tivel's 2017 record Small Believer is a quiet and sparse affair, even by folk standards. Its songs consist merely of vocals, gently strummed guitars, and the occasional light percussion, but there's a forcefulness in this approach, owing largely to the sheer strength of her voice and songwriting. Like her predecessors Nick Drake and Loudon Wainwright III, Tivel is a master of evocation; each of Small Believer's 11 tracks conjures a unique set of emotions. Opener "Illinois"—surely the most beautiful song with the state in its title since Tom Waits' "Johnsburg, Illinois"—provides the backdrop for a late-night drive along an unpeopled, single-lane highway in the middle of the country, and "Alleyway" and "Riverside Hotel" are heartbreaking vignettes that showcase Tivel's lyrics. It's a healthy reminder that you don't need to be loud to be powerful. MORGAN TROPER
THE BUILDERS AND THE BUTCHERS, FEDERALE, AUTOPILOT IS FOR LOVERS
(Mississippi Studios, 3939 N Mississippi) When a band—especially a Portland band—is silent for longer than a year, people assume they've either sold their guitars and pursued more lucrative careers or moved to LA. Nearly a decade has passed since Autopilots Is for Lovers' last album, To the Wolves, so you'd be forgiven for thinking they'd hung up their hats for good. But the Balkan-indie-folk duo of multi-instrumentalists Adrienne Hatkin and Paul Seely is at last set to release its long-awaited follow-up, Not Now Apocalypse, in May, and tonight they're celebrating the release of the album's first single, "Boll Weevil." Centering on Hatkin's accordion and her haunting, tremulous voice, "Boll Weevil" also incorporates strings, keys, drums, and other instruments to make for a much fuller, bolder, and more richly orchestrated effort than anything they've done before. Longtime Autopilot fans will be amply rewarded for the long wait, while first-time listeners might soon discover their new favorite local band. SANTI ELIJAH HOLLEY
YEAR OF THE COYOTE, HAIR PULLER, BEACH PARTY, SHE
(Twilight Café and Bar, 1420 SE Powell) Forged from the ashes of raucous hardcore crew Two Hands, Portland's Year of the Coyote has been a staple at murky haunts like the Know, Tonic Lounge, and Twilight Café over the past few years. It's fitting, then, that the trio chose Twilight as the venue to host the long-awaited release of their full-length debut, Siege. The record's full-bodied onslaught is riddled with discordant guitar explorations and ferocious drumming—it's the perfect soundtrack for the next time you're pissed off at everything in the entire world. Interspersed with audio clips of seemingly nefarious origins, songs like the punishing "State of Nature" arrive dangerously heavy. YOTC refuses to pump the brakes on the guttural tsunami of "Last Men," a song so inherently slam-danceable, you'll barely notice that after two minutes it's already transitioned to another song in the form of the equally ferocious "Open Letter." Get ready to rumble. RJP
---
SUNDAY 2/18
SABERTOOTH MICRO FEST: THURSTON MOORE, HERON OBLIVION, THE LAVENDER FLU
(Crystal Ballroom, 1332 W Burnside) See Friday's preview.
THE MUSIC OF JOHN WILLIAMS: OREGON SYMPHONY
(Arlene Schnitzer Concert Hall, 1037 SW Broadway) See Saturday's preview.
PAT KEEN, NUMBSKULL, TETON
(Mothership Music, 3611 NE MLK) Pat Keen is apparently most comfortable when the music he's playing is entirely uncomfortable. The Minnesotan has logged time as a touring member of Guerilla Toss, an unbound group that views post-punk dance music as a challenge to overcome, and is currently one-quarter of Wei Zhongle, a project that mixes and matches genres and tones with abandon. Keen's solo work, as heard most recently on his latest full-length Albatross, is a lot more contained than either of those outfits, but still enjoys a carefree stroll on the paths that run between folk, art pop, and something like jazz. There are elements of these songs that connect with those genre descriptions but don't feel tethered to their history or structures. Like Jad Fair of Half Japanese or Oregon's own Michael Hurley, he dances his own steps and asks us to come up with our own in response. ROBERT HAM
ROCKETSHIP, BAD GUYS, ANDREW KAFFER AND THE STUFFED SHIRTS
(Kelly's Olympian, 426 SW Washington) "I Love You Like the Way I Used to Do," the first track on indie band Rocketship's 1996 debut A Certain Smile, A Certain Sadness, is the perfect archetype of the twee, jangly pop song: It's got a simple melody, hastily strummed guitar, and endearingly innocent lyrics that hint at a darker subtext. Rocketship emerged from northern California in the early '90s, the heyday of bands like Heavenly, Tiger Trap, and Beat Happening. They were certainly influenced by those other twee groups, but these days, it's Rocketship doing the influencing; listen to A Certain Smile and the Pains of Being Pure at Heart's first album, and you'll hear the resemblance. Tonight, Rocketship's Dusty Reske and Ellen Osborn will play Kelly's Olympian, nearly a quarter-century since releasing that debut. ISABEL LYNDON
---
MONDAY 2/19
MARY TIMONY PLAYS HELIUM, ALLISON CRUTCHFIELD
(Mississippi Studios, 3939 N Mississippi) Read our Mary Timony super pick.
SHAME, DREAMDECAY
(Doug Fir Lounge, 830 E Burnside) The death of the Fall's Mark E. Smith has left a huge hole in the post-punk firmament, waiting to be filled by another weedy, angry young singer who scowls brilliant stream-of-consciousness poetry into a microphone while evidencing pure pity and contempt for anyone watching. To that vaunted position, I nominate Charlie Steen, vocalist for the South London quintet Shame. While his bandmates steer their collective ship along a tension-filled route mapped out by forerunners like Bloc Party and Buzzcocks, Steen paces around, snarling out lyrics that verge on political commentary. Mostly he just seems disgusted with everything he lays his wide-eyed gaze on. "I like you better when you're not around," he intones on "Tasteless," one of the most brutally tuneful tracks on Shame's brilliant new debut, Songs of Praise. If you don't know who the "you" is in this scenario, chances are you're it. RH
---
TUESDAY 2/20
PRINCESS NOKIA, SUZI ANALOGUE, KARMA RIVERA
(Wonder Ballroom, 128 NE Russell) Read our Princess Nokia super pick.
THE ALBUM LEAF, VÁKOUM
(Doug Fir, 830 E Burnside) San Diego musician Jimmy LaValle began his career in SoCal hardcore bands like the Locust and Swing Kids, but changed course with his quiet, ambient, post-rock solo project the Album Leaf. Using a Rhodes piano and synthesizer, LaValle creates moody soundscapes in the same vein as Mogwai and Explosions in the Sky. In 2016, he released his sixth studio album, Between Waves—a collision of instrumental krautrock and synth-pop that proves that even after almost 20 years, the Album Leaf can still experiment. CERVANTE POPE