Super Pick
PORTUGAL. THE MAN AT MARCH FOR OUR LIVES
(Mar 24, 8 am, North Park Blocks) Portugal. the Man is the probably biggest band to come out of Portland in recent years: In January the six-piece (who originally formed in Alaska) won a Grammy in the "Best Pop Duo/Group Performance" category for their hit single "Feel It Still," and accepted the award by hailing Satan and shouting out the Trail Blazers. The self-proclaimed "Lords of Portland" found inspiration for their latest album, 2017's Woodstock, in the current state of America (the Rolls-Royce engulfed in flames on the cover says it all) and modern-day parallels to protest movements of the '60s and '70s. Most of the record isn't explicitly political—it's polished party pop made for the radio—but lately, Portugal. The Man's been using their newfound platform to boost the causes they care about. Earlier this month, the band made an appearance at a Human Rights Campaign event honoring Congresswoman Maxine Waters in Los Angeles, and Saturday they'll stand in solidarity with the students from Portland-area middle schools, high schools, and colleges participating in the March for Our Lives to demand an end to gun violence in the wake of the school shooting in Parkland, Florida, last month. "Children in our country are being slaughtered, and we all need to stand up and insist that our representatives listen and enact laws based on what the majority of the people, not the lobbyists, want," the band explained in a statement. "We are so encouraged to see the kids pull this event together, the very least we could do is come out and support them." The protest begins with a rally at Terry Schrunk Plaza, followed by a march through downtown Portland that ends at Pioneer Courthouse Square, where Portugal. The Man will perform. CIARA DOLAN
Sponsored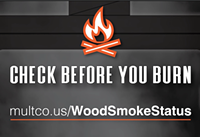 Having clean air means reducing wood smoke. Check before your burn from October 1-March 1.
---
WEDNESDAY 3/21
PUSSY RIOT
(Doug Fir, 830 E Burnside) Balaclava-sporting Russian protest group/punk band Pussy Riot plays their second sold-out show at the Doug Fir tonight. Made famous by their "Punk Prayer" demonstration at Moscow's Cathedral of Christ the Savior in 2012 and the subsequent imprisonment of three members, Pussy Riot is currently touring the US for the first time. Over the past six years, they've spoken out in favor of women's and LGBTQ rights and against fascism, police brutality, and government corruption. Just last weekend they dropped "Elections," a new song and music video that protests "18 years of Putin's power" in Russia. CIARA DOLAN
GEORGE CLINTON AND PARLIAMENT-FUNKADELIC, MISS VELVET AND THE BLUE WOLF, DJ DOC ROC
(Roseland, 8 NW 6th) When I was 17, my friends and I squeezed ourselves into a Parliament-Funkadelic set at a festival in Seattle. One by one, the legendary musicians sauntered onstage, each slowly filling the sonic holes of a psychedelic 65 BPM funk organism. George Clinton rode this singular snail groove into view, hypnotizing us for what seemed like a month before we could break his spell. This methodical beat gently soundtracked our entire afternoon, and four hours later we checked back in to find the band still grinding on that same introductory groove! Flash forward 20 years, and I still hear that glorious bump whenever I'm in a large crowd. CHRIS SUTTON
---
THURSDAY 3/22
OUGHT, FLASHER, ORA COGAN
(Mississippi Studios, 3939 N Mississippi) You ought not to miss Ought. The Montreal art-punkers wield a rigid, tightly coiled sound that has echoes of new wave and post-punk, particularly in Tim Darcy's arch vocal delivery, but they've smartly and successfully reframed those tropes for the 21st century. Their new album (and first for indie powerhouse Merge Records), Room Inside the World, has echoes of Morrissey, Scott Walker, and James, but Ought's sound is entirely their own. NED LANNAMANN
SUPERORGANISM, HELENA DELAND
(Doug Fir, 830 E Burnside) Superorganism is probably one of the first bands born from intercontinental Skype sessions. Orono Noguchi moved from Japan to Maine as a teenager in the hope of attending college in the US, and discovered the New Zealand-born, London-based band the Eversons through YouTube recommendations. On a visit home to Japan she saw the group perform, and they struck up a friendship and collaboration that's still maintained almost entirely online. After dropping the super-popular single "Everybody Wants to Be Famous" in January, the eight-member collective released their self-titled debut LP as Superorganism. With Beck-inspired samples of cash registers, birds chirping, and children's laughter contrasting sharply against Noguchi's numbed vocals, it's a kind of pop that captures both the sensory overload and ennui of the internet age. CD
---
FRIDAY 3/23
THE HELIO SEQUENCE, KELLI SCHAEFER, NATASHA KMETO
(Crystal Ballroom, 1332 W Burnside) Tonight is your chance to celebrate 10 years of OPB Music and 10 years since Portland's the Helio Sequence dropped their hallowed LP Keep Your Eyes Ahead. It's hard to understate the influence of both on the city's musical pulse; when it first launched as a music streaming service, OPB Music counted Keep Your Eyes Ahead as the site's most-played album. Joining in the festivities is the amazingly talented and always shapeshifting Kelli Schaefer, as well as Natasha Kmeto, one of the most exciting electro-pop purveyors in the Pacific Northwest. Come together, look back on the last 10 years, and bounce to your heart's delight for a rare all-local bill at the Crystal. RYAN J. PRADO
LIMP WRIST, LEBENDEN TOTEN, XYLITOL, PETITE, DJ WIENERSLAV
(Bossanova Ballroom, 722 E Burnside) Influential Chicago hardcore band Los Crudos, fronted by Uruguayan American vocalist Martin Sorrondeguy, came together in 1991 to give voice to the Latinx community in the US. When Crudos broke up in 1998, Sorrondeguy and former members of other seminal hardcore bands formed the vegan/straightedge/queercore group Limp Wrist. Loud, fast, and unapologetic, Limp Wrist embraced queerness within what was largely a heteronormative subculture, but their message of empowerment and social engagement is every bit as important today as it was 20 years ago. As Sorrondeguy explained in an interview with DIY Conspiracy, "You cannot identify as queercore and not have a greater scope of the world around you, in fact, being queercore or a gay/lesbian/queer/trans punk has opened up expanded dialogue and actions to make real equitable change in the scene and in the world." None of the band members have ever lived in the same city, and touring is rare, so tonight might be your only chance to catch Limp Wrist in person. SANTI ELIJAH HOLLEY
SHOPPING, LITHICS, CONDITIONER
(Bunk Bar, 1028 SE Water) UK post-punk revivalists Shopping have this weird way of accommodating any vibe that comes their way. The trio's songs are multi-use marvels that will dance with you if you feel like dancing, pace with you if you feel like panicking, or console you if you feel like crying. Crucial progenitors like the Slits and the Au Pairs provide the DNA, so nostalgia is welcome here, but when I hear Shopping do their thing, I can't help but feel planted in a present that is giving me permission to simply be. Like buildings designed to shift, roll, and sway to withstand the violence of an earthquake, Shopping's songs are reactive compounds that use vulnerability to absorb, understand, and respond to a world that is confusing and scary. To listen is to be invited into that realm of rawness and strength. What you do there is up to you. CHRIS STAMM
VUNDABAR, RATBOYS, LEE COREY OSWALD
(Mississippi Studios, 3939 N Mississippi) The past five or so years have produced a huge wave of young bands who play emotionally candid, guitar-driven music that recalls popular sounds of the 1990s and early 2000s, such as emo, pop-punk, and classic indie. Two of the better bands in this wave descend upon Mississippi Studios tonight: Vundabar, from Boston, skillfully walks the line between catchy and chaotic, sugarcoating its jagged art-rock with irrepressible melodies. The group's new album, Smell Smoke, explores the lessons learned by frontman Brandon Hagen as he spent years caring for a loved one in mental and physical decline. And Chicago's Ratboys released an album last year called GN that's full of warm, charming pop-rock songs laced with more than a hint of twang and headlined by songwriter Julia Steiner's breezy voice and melodies. BEN SALMON
THIS WILL DESTROY YOU, AMULETS
(Wonder Ballroom, 128 NE Russell) If you're looking for high-octane rock 'n' roll, this is most certainly not the gig for you. This Will Destroy You makes music from drums, bass, and heavily distorted guitars, but that's where any semblance to the standard definition of rock ends. The Texas band specializes in dramatic, atmospheric songs that often extend beyond the six-minute mark. They've recorded music for numerous films and TV shows, including Moneyball, World War Z, Prom Night, and Criminal Minds. Though this show probably isn't for anyone seeking wild catharsis, those who enjoy immersive shoegaze soundscapes will be pleased. DELANEY MOTTER
---
SATURDAY 3/24
DROWSE, FLOATING ROOM, TENDER AGE, DRAGGING AN OX THROUGH WATER
(The Know, 3728 NE Sandy) Though Kyle Bates recorded Cold Air—his newest album under the Drowse moniker—at home, its 12 shoegazey tracks sound like they were born surrounded by monolithic glaciers in some remote arctic landscape. Beneath the lo-fi fog of Mount Eerie-style production, Bates recounts his experiences with dissociating from reality, breaking down, and finding relief in medication. It's heavy, beautiful music CD Also read our story on Drowse.
STARCRAWLER, UNI
(Bunk Bar, 1028 SE Water) Starcrawler is the latest band to come along that's supposedly going to save rock 'n' roll. The LA quartet—some of whom are still teenagers—is fronted by Arrow de Wilde, whose live persona is already famously wild and theatrical, like some unholy offspring of Ozzy Osbourne's blood-soaked teeth and Iggy Pop's shirt-optional swagger. Her band excels at fuzzed-out, scuzzed-up, gutter-dwelling rock 'n' roll—sometimes punky, sometimes grungy, sometimes bluesy, and sometimes all the above. And Starcrawler's self-titled debut—produced by Ryan Adams and released earlier this year on Rough Trade Records—is not perfect, but it most definitely is a sweaty, sore-necked, streaked-makeup, blown-speakers good time. (This band is going to scorch all the pork belly at Bunk Bar.) Will Starcrawler save rock 'n' roll? Who knows. We've pinned our hopes on worse, that's for sure. BEN SALMON
THE DICKIES, THE QUEERS, BAD SEX
(Dante's, 350 W Burnside) The Queers were a hugely important band for me. They played the first punk show my mom took me to. They gave me a soundtrack for feeling bad about myself and the world. They taught me how to crank up that shitty feeling until it was absurd enough to laugh at. I'll always be grateful for frontman Joe King's deft meshing of the Ramones and Brian Wilson—it was what I needed in 1995. But I can't hang with the Queers in 2018. In a 2014 Facebook thread for which King took some heat, he referred to Michael Brown as a "useless thug." He wrote that Ferguson protestors were "acting like animals." In a 2016 Noisey interview, King claimed "Black Lives Matter doesn't care about Black people." In the same interview, he said he "supports full rights for all gay people completely" before asserting that "marriage is between a man and a woman." I'm sure this will be a fun show. Nostalgia is great! I just can't party with a dude who says stuff like that. Fifteen-year-old me would understand. CHRIS STAMM
TITUS ANDRONICUS, RICK MAGUIRE
(Mississippi Studios, 3939 N Mississippi) Listening to A Productive Cough, Titus Andronicus' brand-new record, it's hard not to be impressed by the scope of their stylistic ambition, which forces the listener to view Americana through a scratched kaleidoscope. Earnest cantankerousness underscores each successive mini-opera touching on a bevy of influences, both urban and rural, in an attempt to validate the artistic quality of their New Jersey home. Singer Patrick Stickles projects his tattered odes with the aplomb of an enraptured punk troubadour while musically conjuring the Pogues' audacious rootsiness, the Replacements' frayed edges, and Neutral Milk Hotel's pastoral whimsy to poetically contrast the stadium-sized emotional bombast that's endeared them to a well-earned cadre of fanatics. The countless hours of sweat-drenched performances and personal maturity have embedded themselves into these recordings, and anyone who's already been enjoying the band's raw soliloquies will definitely appreciate this new chapter. CHRIS SUTTON
PORTUGAL. THE MAN
(Pioneer Courthouse Square, 701 SW 6th) Read our super pick.
---
SUNDAY 3/25
JOSEPH, BECCA MANCARI
(Revolution Hall, 1300 SE Stark) Thanks to its annual Alpenfest, which features yodeling and alphorn performances, the tiny town of Joseph, Oregon, has been saddled with the dubious nickname "Oregon's Little Switzerland." But fuck an alphorn! Joseph also inspired the name of Joseph, a trio of singing sisters, and if you're looking for gorgeous folk-pop, look no further. Sharing the bill is Nashville's Becca Mancari, making this whole thing a win-win, so long as you leave your alphorn at home. ERIK HENRIKSEN
CURRENT JOYS, BOYO,NATE WEY
(Holocene, 1001 SE Morrison) Nick Rattigan's having a busy year: The Los Angeles-based artist released and toured on an album from his cultishly popular surf-punk duo Surf Curse, directed a music video for Philadelphia indie rock band Girlpool, and is now releasing an ambitious video album for his solo project Current Joys (FKA Tele/Visions). A Different Age is Rattigan's second full-length under Current Joys moniker, following his 2015 debut, Me Oh My Mirror. While it doesn't veer too far into new waters, the new record finds Rattigan coming into his own as an artist, hustling and struggling to support himself after moving to Los Angeles from his hometown of Reno. He sings over drum machine beats, layers of synth, and looped guitar riffs that shift from lonely tonal pulses to chaotic crescendos. A Different Age plays like the soundtrack to one long moment of quiet reflection in the midst of an existential crisis. CAMERON CROWELL
---
MONDAY 3/26
LUCY DACUS, AND THE KIDS, ADULT MOM
(Doug Fir, 830 E Burnside) Lucy Dacus charmed the crowd at Pickathon last summer, and she's returning to Portland fresh off the release of her powerful sophomore album, Historian. Across 10 tracks, the Virginia singer/songwriter proves her mastery of fusing plainspoken lyrics, gigantic rock hooks, and her own disarmingly beautiful voice. CD
ROYAL THUNDER, PINKISH BLACK, HOLY GROVE
(Tonic Lounge, 3100 NE Sandy) If you dig adventurous heavy sounds, get to the Tonic Lounge for this convergence of excellent touring bands and a local fave. Atlanta's Royal Thunder has long approached its hard rock with both respect for tradition and a refusal to settle for the status quo. As a result, their albums shimmer with psychedelic influences and simmer with bluesy Southern swagger. On this tour, they're paired with Dallas-area duo Pinkish Black, whose bleak synth-metal chugs along the line between doom, industrial music, death-rock, and the spooky soundtracks of Italian prog-metal band Goblin. Rounding out the bill is Portland's own Holy Grove, purveyors of deeply groovy, deliciously soulful classic heavy metal, AKA the perfect band to open the night. BEN SALMON
MINT FIELD, MINI BLINDS
(Bunk Bar, 1028 SE Water) Mint Field is the Tijuana-based shoegaze project of Estrella Sanchez and Amor Amezcua. The duo's gorgeous debut LP, Pasar de las Luces—released last month via Innovative Leisure—is built from the serpentine riffs of interweaving guitars, stuttering drum beats, and ghostly vocals that flutter in the background like a veil in the wind. The album's 13 tracks bleed into each other seamlessly; listening kind of feels like following Sanchez and Amezcua down a long, echoing tunnel. Standouts include the hair-raising "Boötes Void," "Para Gali," and "Ciudad Satélite," which sounds like the perfect soundtrack for moonlit drives with the windows down. CD
---
TUESDAY 3/27
BETH DITTO, SSION, CONNIE AND THE PRECIOUS MOMENTS
(Wonder Ballroom, 128 NE Russell) Already beloved as the former frontwoman of Gossip, Beth Ditto's kept the momentum going since quitting the band in 2016, writing books and debuting two installments of her funkily printed plus-size clothing line. Last year she released her debut solo album, Fake Sugar, which pushes her raspy chords to the forefront of electro-Southern rock melodies that sound unlike any of her Gossip work, even though many of the songs were actually intended for the band. Ditto and her talents are a force that's kept her in the minds and ears of fans for a long time, and based on the merits of Fake Sugar, she's not going anywhere just yet. CERVANTE POPE