SUPER PICK
IMPROVISATION SUMMIT OF PORTLAND 2018
(Disjecta 8371 N Interstate) Freewheeling artistic exploration and experimentation is the name of the game at Creative Music Guild's Improvisation Summit of Portland. For two days at Disjecta, more than 40 performers from Portland and beyond will gather and create in a variety of ways, including dance, film, and, of course, music. Highlights of Friday night's program include Northwest experimental pillar Arrington de Dionyso's This Saxophone Kills Fascists, which seeks new forms of protest music through free jazz, as well as nomadic bassist C.J. Boyd, whose blend of dusky drones, avant jazz, restless post-rock, and looping technology add up to something that sounds distinctly of-the-Earth, but also somewhat otherworldly—it's as if he's sonically documenting not the ebb and flow of the tides, but the shifting of the land beneath him. Saturday brings a full day of sets, including local experimental synth artist Felisha Ledesma, adventurous cosmo-jazz-pop cellist Helen Gillet, LA-based prepared-acoustic folk improv duo Caspar Sonnet and Kozue Matsumoto, and a solo set by bassist Mark Dresser, who spent a decade in free jazz giant Anthony Braxton's Quartet. Portland: You live in a city where this kind of event not only happens, it thrives. You live in a place that appreciates the fringes of artistic expression. Not everyone has access to something like this. At $35 for an all-festival pass and free for folks under age 18, the Improvisation Summit of Portland is a killer deal for two days of sounds you're not going to hear pouring out of just any old club on any given night in this town, and that's a beautiful thing. BEN SALMON
---
WEDNESDAY 7/4
DON'T SHRED ON ME: REPTALIENS, MELT, DIM WIT, BALLIN THE JACK DJs
(Dig a Pony, 736 SE Grand) As part of an Independence Day tradition, Dig A Pony is hosting two days of cookouts and free shows: offering boozy slushies, Jell-O shots, sparklers, and a great view of the fireworks on July 4. JENNI MOORE
Sponsored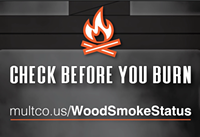 Having clean air means reducing wood smoke. Check before your burn from October 1-March 1.
---
THURSDAY 7/5
THE AVETT BROTHERS
(Edgefield, 2126 SW Halsey, Troutdale) It was always apparent that the Avett Brothers were going to be big. Even back when they were a little hillbilly hurricane of a band from small-town North Carolina, their combination of ultra-melodic Americana music, wild-eyed performances, aw-shucks earnestness, and sweet Southern charm couldn't fit inside cramped clubs forever. They were too good—at songwriting, singing, entertaining, and lookin' handsome—to not blow up. That said, who could've predicted that the Avett Brothers—a traditional string band with pop sensibilities and punk energy—would someday sell out (well in advance) three consecutive nights at Edgefield? That place holds thousands! And thousands multiplied by three is a whole heck of a lot of folks. Kudos to the Avett Brothers for not only fulfilling their destiny, but also exceeding it. (I hope they play "Ten Thousand Words.") BS
---
FRIDAY 7/6
KP, LAYPERSON, DRUNKEN PALMS, NO MUTUALS
(Turn! Turn! Turn!, 8 NE Killingsworth) Under the Black Belt Eagle Scout moniker, Katherine Paul (AKA KP) has mastered the art of delivering a searing-yet-tender blend of post-rock in both the live setting and on her excellent 2017 album, Mother of My Children. Tonight, Paul steps out for a rare solo performance, and with proceeds going to benefit an array of great organizations, including Bikes for the World and Bikes Not Bombs, this stripped-down set should be at the top of your weekend to-do list. CHIPP TERWILLIGER
THE DAMNED, ALICE BAG, GIUDA
(Crystal Ballroom, 1332 W Burnside) Alice Bag is known for fronting seminal Los Angeles punk band the Bags in the 1970s, but her legacy doesn't stop there—the Chicana icon is also an author, educator, and feminist archivist. In March, Bag released her second solo album Blueprint, which blends personal and political lyrics over hook-heavy punk rock melodies. A major highlight is the equal pay anthem "77:" "I make 77 cents on the dollar/It's not fair, and it makes me wanna holler!" CIARA DOLAN
KARMA RIVERA, MAARQUII, FOUNTAINE, [E]MPRESS
(Doug Fir, 830 E Burnside) Along with bubbly, fierce and fashion-forward host Masyn Wade, tonight's lineup of Portland hip-hop artists is one of the most enticing I've seen in a while. Headlined by rapper Karma Rivera, who's known for her lively, rabble-rousing sets and house-party anthems, the lineup's a mixed bag. There's also the ultra-talented rapper/singer/dancer Maarquii on the bill—their music a mix of experimental hip-hop, R&B, and industrial booty-house music—and eclectic rapper/producer Fountaine, whose hyper-lit energy and innovative genre fusions will surely activate the crowd. It's also a good opportunity to check out opener [E]mpress, another Portland hip-hop artist on the rise. JM
IMPROVISATION SUMMIT OF PORTLAND: THIS SAXOPHONE KILLS FASCISTS, FELISHA LEDESMA, RICH HALLEY TRIO, & MORE
(Disjecta, 8371 N Interstate) Read our Improvisation Summit super pick.
THE AVETT BROTHERS
(Edgefield, 2126 SW Halsey, Troutdale) See Thursday's preview.
SIREN AND THE SEA, FAKE FIREPLACE, MUJAHEDEEN
(Bunk Bar, 1028 SE Water) On their brand-new debut LP Borrowed Problems, Fake Fireplace employs the sort of understated pop that fans of early-2000s indie will find comforting. Songwriter Neal Wright's hypnotic compositions follow jagged lines, though they rarely avoid the opportunity to allow a song to unfold into satisfying crescendos, as heard most emphatically on the blooming anthem "School Spirit." It's a far cry from the trippy electronic menageries of Wright's other project, Wave Collector, but flanked by drummer Will Hattman (Down Gown, Months) and keyboardist Ayal Alves (Kelli Schaefer, Siren and the Sea), Fake Fireplace operates in no less engaging terrain. On songs like "Knife to Your Back," the Portland band's gloomy outlook is manifested by ethereal keys, primeval percussive work, and enchanting fingerpicking. Throughout Borrowed Problems (which is being released tonight), Fake Fireplace's tendency toward melodic experimentation is critical to how great the record sounds. RYAN J. PRADO
THE CHICHARONES, SERGE SEVERE, GLENN WACO, THATKIDCRY
(Paris Theatre, 6 SW 3rd) In the early 2000s, Portland was engaged in what felt like a war against hip-hop. The few clubs that provided space for hip-hop shows were targeted by police, repeatedly fined, and routinely shuttered. The local scene was driven underground and chased from club to club. One of the most exciting acts in town at that time was the Chicharones, consisting of Canada-born Josh Martinez and Sleep, from long-running Northwest hip-hop crew Oldominion. The duo's performances were light and infectious—part hip-hop, part pop, and part performance art, like early Beastie Boys. With their rapid-fire flows, close harmonies, and lyrics that bounced between social consciousness and comic absurdity, the Chicharones brought humor and fun to what was an otherwise hostile situation. Portland has since called off the war on hip-hop, and the culture has taken off in ways once unimaginable, in part because the Chicharones—and many others in the local scene—never stopped fighting for our right to party. SANTI ELIJAH HOLLEY
---
SATURDAY 7/7
NEW YORK NIGHT TRAIN SOUL CLAP AND DANCE-OFF: DJ JONATHAN TOUBIN
(Mississippi Studios, 3939 N Mississippi) Legendary DJ Jonathan Toubin returns to Portland with his New York Night Train dance party, playing irresistibly danceable classic soul—and there's the infamous Dance Off competition, featuring an all-star, all-local panel of judges. Toubin was in a freak accident in Portland in 2011 when a cab crashed into his room at the Jupiter Hotel, but he doesn't hold it against us, so let's make sure we all get out and show him the love. NED LANNAMANN
IMPROVISATION SUMMIT OF PORTLAND: THIS SAXOPHONE KILLS FASCISTS, FELISHA LEDESMA, RICH HALLEY TRIO, & MORE
(Disjecta, 8371 N Interstate) Read our Improvisation Summit super pick.
THE AVETT BROTHERS
(Edgefield, 2126 SW Halsey, Troutdale) See Thursday's preview.
BABEHOVEN, '90s TELEVISION, JOYPRESS
(Turn! Turn! Turn!, 8 NE Killingsworth) As you may or may not know, Good Cheer Records is one of the best labels in Portland, at least if you're into indie pop and rock. They've put out some of the city's best albums in recent years, thanks to a strong roster of artists that includes Turtlenecked, Little Star, Floating Room, and Cool American. Now you can add another name to that list: Babehoven, a local trio made up of singer/songwriter/guitarist Maya Bon, bassist Skyler Pia, and drummer Elias Williamson. Currently, the only online evidence of their music-making is a five-song EP called Sleep, which proves Babehoven is particularly skilled at gentle, tunefully sad lo-fi pop songs. And there's more where that come from—Good Cheer recently announced they'll be releasing more Babehoven music later this year. BS
A$AP FERG, IDK, BUDDY
(Roseland, 8 NW 6th) A$AP Ferg—quality rapper, trap lord, and coolest member of A$AP Mob—is back to make up the Portland show he postponed in March. With him are opening acts IDK and Buddy. IDK who IDK is, but Buddy is fresh. He grew up in Compton, starring in musicals and attending a performing arts high school before he was discovered by Pharrell Williams, who it turns out is a well-connected guy in the music industry. Which is why Buddy's 2014 mixtape Idle Time included guest appearances by Kendrick Lamar, Miley Cyrus, and Freddie Gibbs, among others, and the first single ("Hey Up There") from his forthcoming debut—Harlan & Alondra, out July 20—features Ty Dollar $ign. More importantly, Buddy is a skilled rapper with a taste for left-of-center beats, old soul, and summer jams. BS
---
SUNDAY 7/8
COVERPALOOZA: FINEHOUSE, 1969, WHISPERING SKULLS, PARTY OUT OF BOUNDS
(Church, 2600 NE Sandy) Spend your Sunday afternoon soaking up rays in the parking lot behind the Church bar, sipping on ice-cold drinks and listening to your favorite jams live. Four special cover bands have formed for this summer throwdown, featuring musicians from local groups like Mini Blinds, Lola Buzzkill, Havania Whaal, and more, and they'll be playing sets of songs by Amy Winehouse, the Stooges, Talking Heads, and the B-52s, so you'll be dancing 'til the sun goes down. NL
STEVE MARTIN AND MARTIN SHORT, THE STEEP CANYON RANGERS, JEFF BABKO
(Edgefield, 2126 SW Halsey, Troutdale) With their excellently named touring show An Evening You Will Forget For the Rest of Your Life, Steve Martin and Martin Short are hitting the Edgefield, and no, that's not a typo: On the high end, tickets are going for hundreds of dollars. BUT ON THE OTHER HAND! It's hard to think of two comedy legends who're more… uh, comedic or legendary than Martin and Short, whose remarkable careers—from stand-up to SNL, from The Jerk to Inherent Vice—have helped define comedy for the past five decades. Seeing two of the Three Amigos having a blast on stage? Yeah. That's worth coughing up some cash. ERIK HENRIKSEN
TENDER AGE, THE WILD BODY, CHIP SCOUT
(Mississippi Studios, 3939 N Mississippi) Read our review of Tender Age's new record, Becoming Real Forever.
THE SHIVAS, PLASTIC CACTUS
(Rontoms, 600 E Burnside) Read our review of Plastic Cactus' new EP, Moth Eyes.
PLANET DAMN, SUPERCRUSH, BIG BITE, BORN UPSET
(High Water Mark, 6800 NE MLK) Mark Palm is one of the West Coast's most versatile—and consistent—songwriters. As a guitarist in the band Devotion, Palm channels classicist proto-metal, while his songs in the San Francisco-based group Modern Charms recall '90s shoegaze. With his most recent project, Supercrush, Palm applies his Midas Touch to pining, painfully tuneful power-pop. Supercrush has been a shameless singles band from the very beginning, which makes sense, given that this genre doesn't typically lend itself too well to the LP format. Since 2013, Supercrush has released a quartet of excellent 7-inches, the latest of which was released this past April. But the best of the bunch is still 2015's "I Don't Want to Be Sad Anymore"—a sugary blast of technicolored bliss that, like all the best power-pop songs, belies a distinctly depressing set of lyrics. MORGAN TROPER
NEUROSIS, CONVERGE, AMENRA
(Roseland, 8 NW 6th) You and I will die, but Neurosis will live forever. My bones and your bones and even Tom Cruise's bones will be pulverized by time. Neurosis, exempt from all natural laws, will watch us die. They will watch as we merge with mud. They will make a powerful album about our slow decomposition. It will be a triumph, but there will be no humans left to hear it. Neurosis will rule a kingdom of worms and crows, and they will make music for the stars. They'll even play their old stuff. "To Crawl Under One's Skin" will be thousands of years old, hundreds of thousands of years old, but it will still sound fucking punishing. The song will scream across the barren land upon which we once trod and cannonball into the fiery sea. It will be beautiful. It will always be beautiful. CHRIS STAMM
---
MONDAY 7/9
HAPPY BIRTHDAY, COURTNEY LOVE!
In her honor, please go read Sasha Geffen's incredible Pitchfork review of Hole's 1994 album Live Through This.
---
TUESDAY 7/10
SPARTA, ARCTIC FLOWERS
(Mississippi Studios, 3939 N Mississippi) After El Paso post-hardcore band At the Drive-In split in 2001, its members subsequently formed two new groups, and fans were presented with a choice: the Mars Volta or Sparta. The bands were quite different—the Mars Volta retained the artsy melodicism of At the Drive-In, while Sparta's brutality mirrored the Texas heat. Across three albums of beastly punk, Sparta forged a name unique from their At the Drive-In legacy until going on hiatus in 2006. Thankfully, Sparta returned last year with the blazing track "Graveyard Luck," proving that even with some time away from the limelight (plus a lineup adjustment), they're still capable of delivering the same aural force they did all those years ago. CERVANTE POPE