SUPER PICK
STEPHEN MALKMUS AND THE JICKS, SOCCER MOMMY
(Mon August 5 at Star Theater, 13 NW 6th) For the past three decades, Stephen Malkmus has approached his music career with a sort of oblique nonchalance, whether he's fronting '90s indie giants Pavement or piloting a solo-ish career with his band the Jicks. In a world where so many artists must hustle to make something of their art, Malkmus keeps getting dragged back in, somewhat reluctantly, by the music and the expectations of him as an underground icon. That said, there's a different vibe on Sparkle Hard, the album Malkmus released via longtime label Matador Records in May. Like its predecessors in the Jicks catalog, it's packed to the gills with off-kilter rock of the pop, psych, and prog variety, complete with squiggly guitar solos, weird rhythmic shifts, cavernous riffs, and offhand dogma. Malkmus seems deeply invested and connected to this material, and his band sounds punchier than it has in years. Songs like the sludgy "Bike Lane," the labyrinthine "Kite," and the positively slanted (and enchanting) "Brethren" belong right up there among the Jicks' best tunes. And the closing track, "Difficulties / Let Them Eat Vowels," is a killer collision of endlessly unfurling guitars and buzzed-out stoner disco, spanning both of Malkmus' more traditional and experimental proclivities. In the end, Sparkle Hard is the best Jicks album since at least 2011's Mirror Traffic, and maybe even 2003's Pig Lib. "Try me out," Malkmus sings through Auto-Tune in "Rattler" as doomy synth pulses behind him, "just for kicks." It's hard to imagine many people trying out Stephen Malkmus' music for the first time in 2018. But those who do will find a man—and a band—at the top of their game. BEN SALMON
Sponsored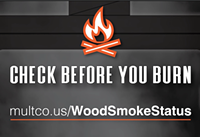 Having clean air means reducing wood smoke. Check before your burn from October 1-March 1.
---
WEDNESDAY 8/1
NOW NOW, WENS
(Doug Fir, 830 E Burnside) Do not be repelled by Now, Now's emo past-life, as I once foolishly was: The Minnesota duo's Saved is one of the best albums of 2018. Standout tracks "SGL" (an abbreviation for "shotgun lover") and "AZ" (like the hot state) are understated pop masterpieces, with KC Dalager's voice breezing over catchy synth melodies and Brad Hale's adrenaline-charged drumbeats. CIARA DOLAN
MOURN, CHASTITY
(Bunk Bar, 1028 SE Water) When Catalonian punks Mourn released their self-titled debut on Captured Tracks in 2015, many critics focused on their ages (ranging from 15 to 18 at the time). Stale though that angle may be, it proved hard to avoid, since many of the band's songs express frustrations seemingly lifted from a student's journal (possibly due to the fact that they write in a non-native tongue). Even as singer Jazz Rodríguez Bueno gibes, "You think you're awesome/I say you're boring," it's clear Mourn has an aptitude far beyond their years for writing unsettling rock songs indebted to '90s icons like PJ Harvey and Nirvana. They've since released two more LPs (2016's Ha, Ha, He and this year's sneakily melodic, highly confessional Sorpresa Familia) and reaffirmed the hopes of those who saw the young band's potential. BEN WEINSTEIN
RECKLESS KELLY
(Mississippi Studios, 3939 N Mississippi) At the time, spending four years in semi-rural Idaho didn't seem to have a ton of benefits—but one of them was being able to hop in a car, drive for 10 minutes, and end up in a pale expanse of dusty, hardscrabble steppe, where low mountains rolled against the horizon and cracked highways stretched into infinity. It's the kind of country where if you stand still, the sun and wind will wear you down to nothing, and driving through it requires a soundtrack, which is how I ended up learning Reckless Kelly's Live at Stubbs by heart. A twangy ramble recorded at Stubb's Bar-B-Q in Austin, it offers rambunctious riffs on "Subterranean Homesick Blues" and "You Shook Me All Night Long," but the best stuff is what's between: track after track of country-rock that thrums with unexpected heart. ("Wild Western Windblown Band" alone sums up about 80 percent of what's great about country and honky-tonk.) Since Live at Stubbs, Reckless Kelly has put out nine more albums, but the best way to hear them will be at Mississippi Studios. Or, you know, with the stereo cranked up to maximum as you rattle at 70 MPH down some forgotten Idaho highway. ERIK HENRIKSEN
---
THURSDAY 8/2
PICKATHON: TINARIWEN, ALELA DIANE, RASHEED JAMAL, & MORE
(Pendarvis Farm, 16581 SE Hagen, Happy Valley) It's that time of year again—Pickathon time! The music festival, celebrating its 20th birthday this year, has flourished at a time when other Portland-area music festivals are dropping like flies. Perhaps this has to do with their adventurous curatorial approach, stretching far beyond the roots and acoustic music that got them started to embrace the most talented bands in the world, regardless of genre. Or perhaps it has to do with the premium they put on attendant experience, such as the fest's glorious farmyard setting, its pioneering sustainability practices, and a something-for-everyone approach that caters to both families and all-night revelers. Whatever the reason, it's the best weekend of the summer. Don't miss it. NED LANNAMANN Read our guide to Pickathon 2018.
---
---
FRIDAY 8/3
PICKATHON: BUILT TO SPILL, KIKAGAKU MOYO, HARAM, & MORE
(Pendarvis Farm, 16581 SE Hagen, Happy Valley) See Thursday's preview.
IN THE COOKY JAR: DJ COOKY PARKER
(Eagles Lodge F.O.E. #3256, 4904 SE Hawthorne) There is ass-shaking to be done in this town, and DJ Cooky Parker (Scott Magee) provides one of the best dance nights to do just that. Held on the first Friday of every month at the East Portland Eagles Lodge, In the Cooky Jar clearly demonstrates the magnificent depth of Parker's crates as he pulls out awesome 45 after 45 of the greatest classic soul and RnB cuts you will ever hear, and lose your goddamn mind to. Pro-tip: Feel free to wear clothes—but don't go overboard—because you will work up a sweat. WM. STEVEN HUMPHREY
PLANNING FOR BURIAL, DROWSE, AMULETS, CANADENSIS
(Tonic Lounge, 3100 NE Sandy) Lots of bands claim to exist in between established genre boundaries, but Planning for Burial is one of the few that actually does it. Since the mid-2000s, the Pennsylvania-based project has sounded like soaring post-rock, blistering noise, placid doom, overcast pop, heavy ambient music, cracked black metal, and scowling slowcore—sometimes all at once. There's one vibe that runs through it all, and that's despondence, and there's one guy behind that despondence: Thom Wasluck, who has a gift for making gloom beautiful. Wasluck's most recent album, Below the House, was one of 2017's best. Also on tonight's bill: Portland's best Planning for Burial analog, Drowse (whose new album Cold Air is a must-hear), plus Amulets and Canadensis. BEN SALMON
THE BODY, DARK CASTLE, LINGUA IGNOTA, MSC
(Doug Fir, 830 E Burnside) In May, experimental metal duo the Body dropped I Have Fought Against It, But I Can't Any Longer, and soon after released a collaborative album with New York industrial duo Uniform. Mental Wounds Not Healing—a lyric from Ozzy Osbourne's 1980 single "Crazy Train"—takes the best qualities from each band; the pulsing drum machine pairs nicely with fuzzy guitar reverb and screeching synth tones. Though it's difficult to decipher the lyrics, the whole album is a noisy piece of art that captures the feeling of an unstable psyche. CERVANTE POPE
---
SATURDAY 8/4
PICKATHON: JAMILA WOODS, DANIEL NORGREN, SHEER MAG, & MORE
(Pendarvis Farm, 16581 SE Hagen, Happy Valley) See Thursday's preview.
GAYTHEIST, SAOLA, VOG
(Green Noise Records, 720 N Killingsworth) The new Green Noise Records, which changed location and ownership last year, is one of the best record stores in Portland, offering solid prices on a wide array of new and used stuff, from punk rock to everything else. Plus they do the best in-stores! Today's show is free and all-ages, and features the heavy brilliance of Gaytheist, sludgers Saola, and the punk frenzy of VOG. NL
---
SUNDAY 8/5
PICKATHON: SUNFLOWER BEAN, CUT WORMS, WAND, & MORE
(Pendarvis Farm, 16581 SE Hagen, Happy Valley) See Thursday's preview.
STEPHEN MALKMUS AND THE JICKS, SOCCER MOMMY
(Star Theater, 13 NW 6th) Read our Stephen Malkmus and the Jicks super pick.
SANTOROS, DRECKIG
(Mississippi Studios, 3939 N Mississippi) Santoros is a hidden gem in the over-saturated sea of Los Angeles garage punk. The Mexican American band has released just one LP (2012's Ancestros) and two EPs (2014's Animals and this year's Bad Habits). Their tours are just as few and far between, but Santoros puts on some of the most wildly entertaining, straight-tequila-sippin' shows in the business. You'd be doing yourself a disservice by missing the infinitely catchy surf guitar riff and bumbling bass line of "My Buddy Jim." CAMERON CROWELL
LEMURIA, KATIE ELLEN, DUSK
(Holocene, 1001 SE Morrison) It's been a momentous year for Buffalo, New York, band Lemuria: It's the 10th anniversary of their beloved debut, Get Better, and they just released their fifth LP, Compassion, last month. The new album finds Lemuria branching out into more pop-focused melodies while staying true to their DIY indie rock roots. After more than 15 years together, Lemuria continues to endear themselves to both longtime fans and new listeners drawn in by the hooks of songs like "Neon Prison" and "Recreational Hate." DELANEY MOTTER
---
MONDAY 8/6
GARY SUPPLY, LAUNCHER, AD-NOIDS
(Turn! Turn! Turn!, 8 NE Killingsworth) Launcher is from Los Angeles, and their demo tape—released earlier this year—boasts five squirrelly, quicksilver songs about mixed signals, shrunken heads, Gene Simmons, and Johnny Thunders. All the bass lines bounce, all the vocals are shouted, and all the tunes clock in under two minutes. They kind of seem like a weirdo-punk band, until you listen to Gary Supply, who makes Launcher look not-so-weird. Last fall, the Portland outfit released their Gary Goes to Hell cassette, which offers a bit of off-kilter pop, some rabid noise, a hit of tape-warped thrash, and plenty of detuned swagger across its five tracks. Give it a few spins and see if you feel the Nirvana Incesticide vibes! BS
---
TUESDAY 8/7
SWEARIN', MIKE KROL
(Doug Fir, 830 E Burnside) Swearin' hasn't released new music in five years. The no-frills Philadelphia rock band took a break after members Allison Crutchfield and Kyle Gilbride broke up in 2015, and in 2017 Crutchfield released the cathartic solo record Tourist in This Town, which displays new layers to her songwriting. But the rock 'n' roll bug proved hard to resist—earlier this year Crutchfield and Gillbride reconvened Swearin' and opened some shows for Superchunk. The plot has thickened, as the band continues to tour, with plans to release a new album called Fall into the Sun on Merge Records in October. It's exciting news for those who like their rock music of the meat-and-potatoes variety, with a heavy dollop of hooks and shout-along choruses. And let's be honest—if you're not one of these people, you may wanna get your pulse checked. MARK LORE
GIVERS, NAUGHTY PALACE
(Bunk Bar, 1028 SE Water) Louisiana pop crew Givers' last release was 2015's sprawling New Kingdom, an album of grandiose symphony-pop decadence that was a sharp departure from the nuanced world-beat of their 2011 debut, In Light. Givers' ability to stand out from similarly rising artists (like Vampire Weekend and Dirty Projectors) is likely the culprit for such a marked U-turn on their sophomore record. A new release appears imminent, as well as a return to the intricate dynamism of their debut, as heard on the band's two new singles, "Collide" and "Love Is Like a Fire," both of which smolder within the confines of tasteful disco-pop, showcasing vocalist Tiffany Lamson's fiery range, as well as the band's collective background in jazz, zydeco, and other New Orleans-bred genres. RYAN J. PRADO