THE EMAIL went out this past Monday, and had the word "ALERT" bolded at the top. The city's commercial real estate honchos were calling their colleagues to action.
"The Portland City Council is attempting to rush through a significant new fee on all new commercial development to raise funds for affordable housing," read the message, sent by the local chapter of the Commercial Association of Brokers (CAB) to its hundreds of members and allies. Such a fee, it said, would "have an adverse effect on the local economy and reduce the ability of developers to include affordable housing as part of their developments."
The CAB's gaze had landed, somewhat belatedly, on Portland's latest idea for generating cash to build desperately needed cheap units.
Under a proposal Housing Commissioner Dan Saltzman is putting forward Thursday, June 16, city council will consider slapping a new one percent "construction excise tax" on most new development permits in the city. The new tool would raise an average of roughly $8 million annually over the course of five years, according to the Portland Housing Bureau. And thanks to a change of heart by Mayor Charlie Hales, there doesn't seem to be much disagreement about where it will go.
Hales had considered pushing for some of the money to be spent on higher police pay, but has since thought better of tangling with housing advocates in the middle of the housing "state of emergency" he himself declared.
The CAB's urgent missive shows that doesn't mean the council vote over the new tax will be drama-free.
While people within city hall say opposition to the new tax has been mild so far, commercial property owners now have a list of talking points from their friendly trade organization (which the CAB cautions they should write out in their "own words").
Those include calls for the city to "slow down" and an argument that the one percent figure was "pulled out of thin air." The trade group also notes Portland's probably going to vote on a general obligation bond for affordable housing in November that would raise taxes, and that there are already forthcoming changes—like higher parks fees and an inclusionary zoning policy—that will raise project costs.
The man who wrote the email is Kelly Ross, who advises the CAB and other commercial real estate types in wrangling government officials.
"There is a fee that we could accept" for affordable housing, he tells me. "I'm not sure that one percent is the right amount."
Ross says he thinks, sure, residential property owners should pay the tax. But he wouldn't freely concede his commercial property-owning members—for instance, the segment that dabbles in mixed-use and multi-family buildings—has reaped good money from this housing market, and is just as responsible for chipping in.
Which is when Ross' otherwise reasonable arguments lost me.
At any rate, they likely won't matter. Some city officials, after all, have taken to talking about the new excise tax as a done deal, even without a first hearing.
It's on the way. And it's about time.
Sponsored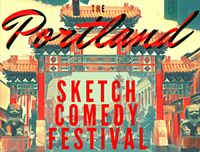 Sketch comedy troupes from all over N. America descend on The Siren Theater for 3 glorious nights.