HOMER WILLIAMS is used to getting his way when it comes to homelessness in this city.
The Portland developer instrumental in shaping the Pearl District and South Waterfront—and always ready with the checkbook when a favored candidate is up for election—last flexed that muscle in 2013. That's when he and his business partner, Dike Dame, effectively halted the planned move of homeless rest area Right 2 Dream Too (R2DToo) to a city-owned lot near their shiny new Marriott.
Nearly three years later, R2DToo is still working toward a move (and fending off a new batch of irate developers in the process), and Williams says he's a changed man.
"It's a world I'd never known about," he told me last week of the city's homeless population. "These people don't want to be there. Everyone thinks they're lazy, they're drug addicts. These people can be helped."
Williams credits his new perspective on meeting Ibrahim Mubarak, an instrumental leader with R2DToo and the group Right 2 Survive. And while Williams' tone can sound worrisome at times—in recounting one story to me, he called a homeless black man "cute"—the developer's now relentlessly pushing a vision to help.
Williams being Williams, it looks like he might get his way.
For months, he's been advocating an immense new homeless campus with a temporary, barracks-like shelter space for hundreds of people, and a longer-term residential facility. Williams got the idea while visiting a similar site in San Antonio, Texas, called Haven for Hope, and he hit on a possible site for his project early on: an old Northwest Portland shipping terminal known as Terminal 1.
Williams says the project would cost roughly $60 million, which could be split between private donations and public funds. It'd take years to develop.
The problem? The Portland Bureau of Environmental Services now owns the plot, and its overseer, City Commissioner Nick Fish, isn't interested in turning it into a shelter. As rumbles of Williams' plan grew in June, Fish released a lengthy memo laying out a list of reasons why it shouldn't happen at Terminal 1. Those included zoning restrictions, a dearth of similar industrial land near the city center, and the plot's impending sale.
But it looks like Fish's arguments might not matter.
Last week, the Oregonian broke news that Commissioner Dan Saltzman will put forward a proposal to shelter homeless people at a 100,000-square-foot warehouse that sits at the site—a surprise to Fish, and effectively a shot across his bow.
What's more, a majority of council appears to support that plan. Mayor Charlie Hales and Commissioner Steve Novick have spoken positively about Terminal 1's potential as a shelter.
This type of thing is simply not done. In Portland's commission form of governance, commissioners are almost always given a wide berth when it comes to managing their bureaus' assets.
The fact that that trend might be bucked in this case says a lot about the increasingly frantic nature of the city's homelessness crisis. But it'd be stupid not to also note the role the prominent developer has played in getting us to this point.
Once again: What Williams wants, he probably gets.
Sponsored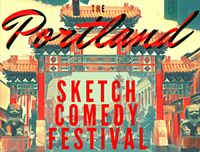 Sketch comedy troupes from all over N. America descend on The Siren Theater for 3 glorious nights.