IT'S A Terminal 1 miracle!
As the city moves forward with a 400-bed homeless shelter at the Northwest Portland site, Commissioner Nick Fish and local attorney John DiLorenzo seem to see eye-to-eye for once: They agree the City of Portland might be on the verge of breaking the law.
For years now, DiLorenzo's been the man taking the city to task for its use of utility ratepayer money. In an ongoing lawsuit filed in 2011, he's argued—at times successfully—that some spending by the Portland Water Bureau (PWB) and Portland Bureau of Environmental Services (BES) ran afoul of the city's charter, since they didn't directly go toward the water and sewer systems.
Fish, who's overseen BES and PWB since 2013, has had to play defense against those claims for years, and often remarks that it's imperative ratepayer dollars are spent appropriately.
So it was interesting last week to see the two men appear to find agreement. It was also sort of inevitable: The fight over whether to put a homeless shelter at the city's Terminal 1 property, 2400 NW Front, is scrambling battle lines all over the place.
That was clear last Wednesday, August 10, when Portland City Council convened to consider whether to force BES to lease all or part of the 14.5-acre property to the Portland Housing Bureau for up to a year and a half.
Pretty much everyone who testified at the hearing—business types, neighbors, and even constant advocates for the homeless—voiced concerns about the shelter being pushed by developer Homer Williams. A resolution to pursue the project passed anyway, with Commissioner Dan Saltzman, Mayor Charlie Hales, and Commissioner Steve Novick making up a slim 3-2 majority.
Along that same vote, council also shot down amendments Fish had proposed, which were largely focused on making sure BES was able to lease the property at market rate. A realty firm has said that going rate could be nearly $100,000 a month for all of Terminal 1. The resolution council passed dictated the housing bureau might be able to lease a portion of the property for a 10th of that.
Fish's office argued before the hearing that it was improper. DiLorenzo feels the same way—so much so that in the hours after the Terminal 1 vote he was threatening to make fresh legal claims.
"It is obvious that the arrangement outlined in the ordinance deprives the sewer ratepayers of significant value," DiLorenzo wrote in an email [PDF] to City Attorney Tracy Reeve. "We believe the action is tantamount to commanding the sewer fund to deprive itself of value to perform a service which has no reasonable relation to the provision of sewer services...."
DiLorenzo says he'll pursue claims on the matter if the city doesn't rescind its decision by August 20 (there are no signs it will do so). And Fish, though he wouldn't agree with DiLorenzo's letter outright, seemed to be feeling vindicated by the saber-rattling a day after the vote.
"We know that we can't subsidize a non-ratepayer activity," he said. "If my colleagues think that this deal should have a discount, then we can have that discussion. It may have to be decided by a court."
Sponsored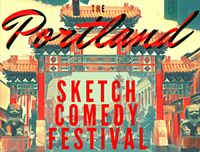 Sketch comedy troupes from all over N. America descend on The Siren Theater for 3 glorious nights.