Far right demonstrators, left wing protesters, and law enforcement crossed state lines Sunday during a chaotic afternoon that saw a handful of arrests, and lots of skirmishes in both "Patriot Prayer" rallies in Portland and Vancouver, Washington.
A Trump-loving Patriot Prayer supporter in a confederate flag-adorned pickup truck nearly ran over protesters in downtown Vancouver as he sped the wrong way through a red light. He was immediately pulled over and detained.
Here are my pictures and video from Sunday afternoon:
PORTLAND
The action got started shortly after noon on the waterfront. Hundreds protesters awaited the arrival of about 12-15 Patriot Prayer supporters (the rest stayed in Vancouver—a last minute move). There was a large police presence guarding the area where the right wing demonstrators were going to be.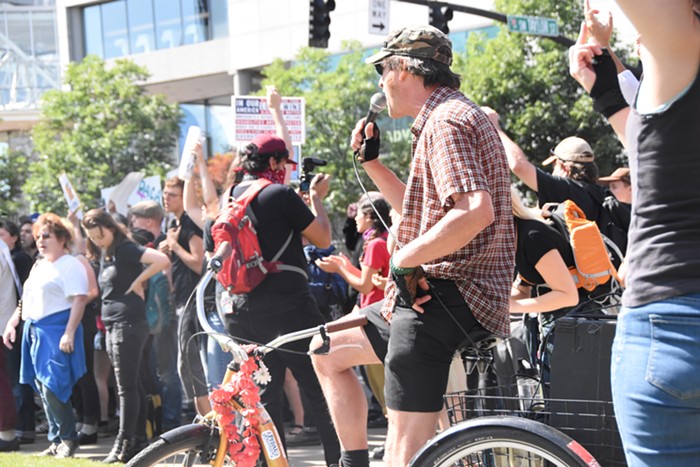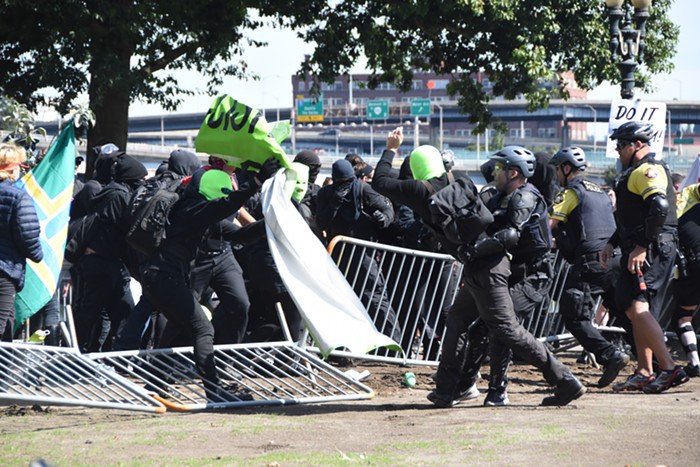 There were some skirmishes downtown at the corner of SW Salmon and SW 3rd. There were fights and near fights between protesters and right wing demonstrators, stuff tossed at cops, tons of pepper spray, a stinger grenade, and three arrests. Here's my video (a woman punched at a guy in the arm at the 12 second mark and gets arrested, a guy gets chased by the police 30 seconds in and gets away, police pepper spray starts 1:17 in, a cop gets hit with a full water bottle a few seconds later and, in response, another cops then starts taking out a less-lethal "stinger" grenade, which he casually chucks it towards people at 1:57...):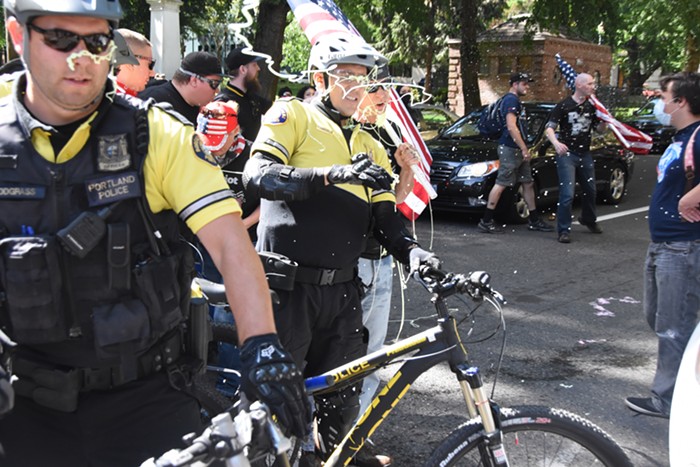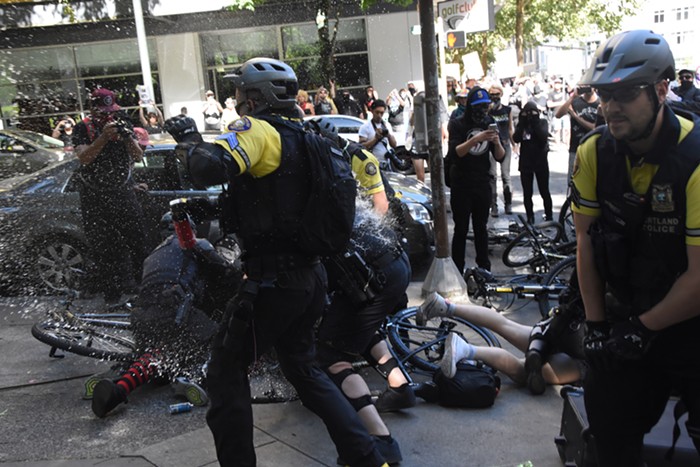 VANCOUVER, WASHINGTON
At about 2:30, I drove north for the Patriot Prayer rally at the Vancouver Landing Amphitheater. There were a few dozen Patriot Prayer supporters, about 100 law enforcement (Vancouver and Portland police, Clark County and Multnomah County Sheriff's Office), and a couple hundred protesters held back by the police.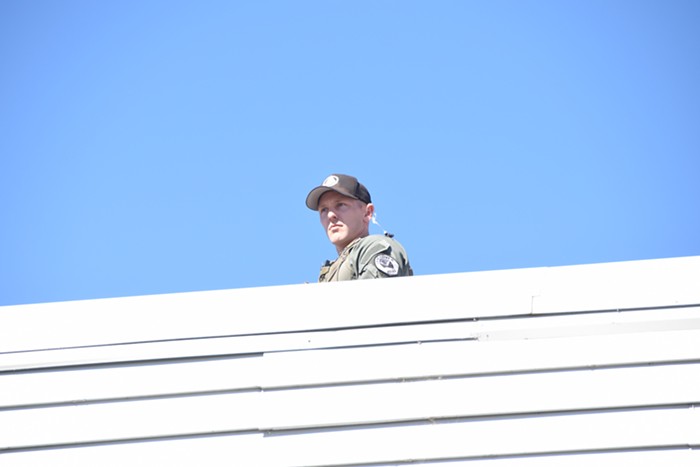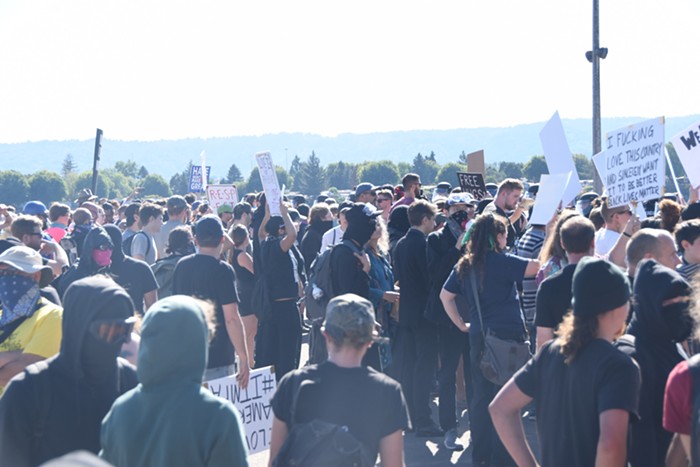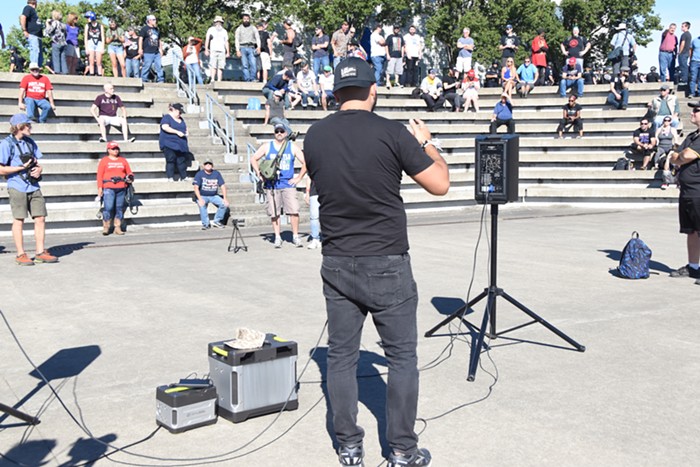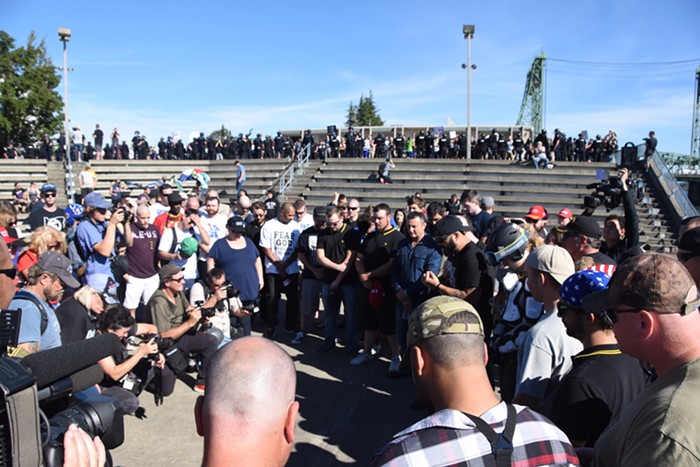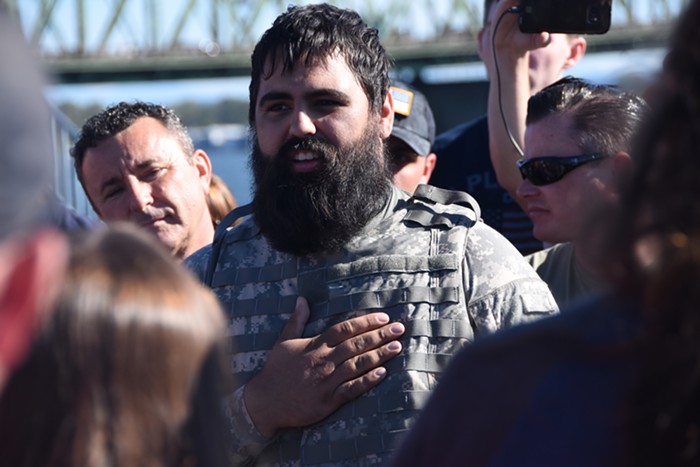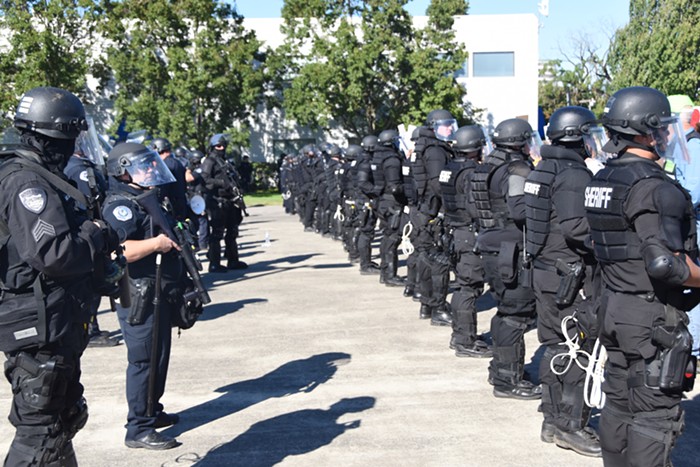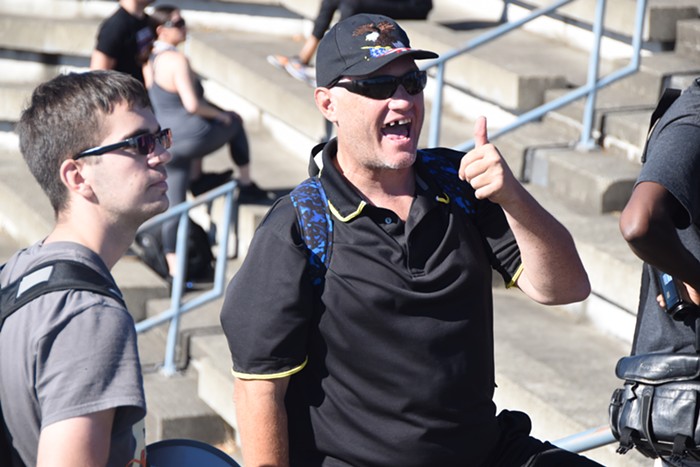 After the formal Patriot Prayer event was over, things got crazy in downtown Vancouver as a Patriot Prayer supporter in a Confederate flag-adorned pickup truck with Oregon plates nearly hit protesters. He was stopped at a red light, with a couple cars in front of him. A few protesters tossed things things towards him and others walked towards the truck. He then peeled out incredibly fast on the wrong side of the street through the red light, narrowly missing protesters and other drivers. A police officer in an unmarked car quickly pulled him over and cuffed him. He was soon released.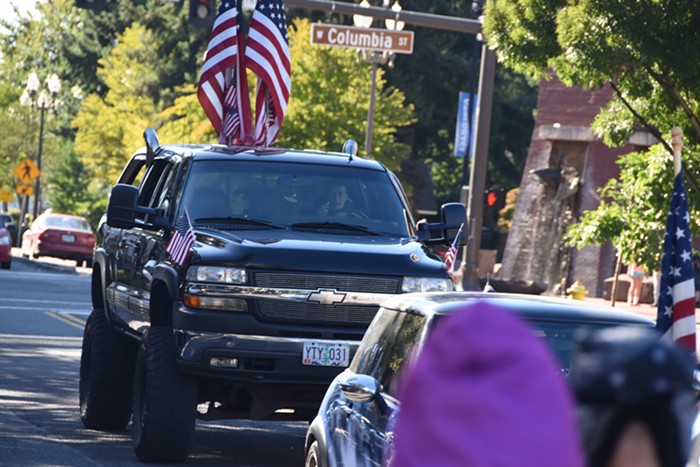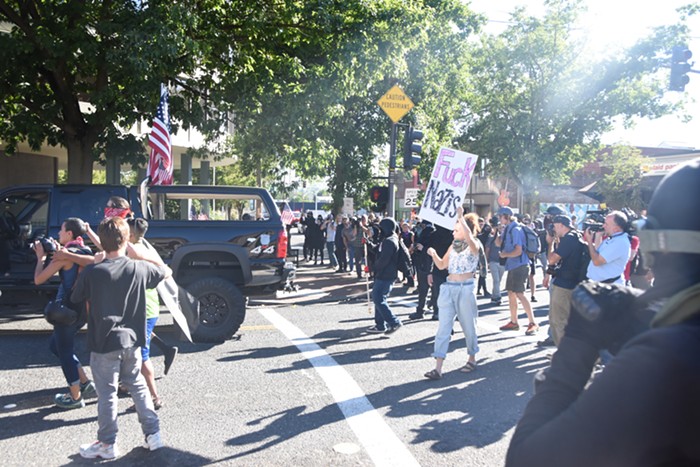 Here's my video from when the guy was pulled over