WHEN YOU PICK UP The Orchardist, Amanda Coplin's debut novel, you're ready for what's coming: a big book, with long paragraphs and little dialogue. You're not ready for how good it is, how readable and vital. It moves at so steady a pace, through its story and through its pages, straight to the end, that when I finished it, I couldn't help but read the acknowledgements, the note about the typeface, even turn the blank pages at the back one by one until the close of the cover.
In some ways, The Orchardist lives up to its imposing first impression: It's a long and sweeping story. The language is thick, but not dense. Coplin's prose can sit still in an orchard and admire a sky "the color of new plums" or it can leap onto and tame wild horses, all while adhering to the honest grammar of interior thought.
The story spans decades, mostly in the fruit country around Wenatchee, Washington. Talmadge, the titular orchardist, is an old man growing older as the world seems to grow younger. Due to violent, shocking events early in the book, Talmadge is caretaker first to an almost wild, unknowable girl—Della—and to Della's niece, Angelene. Those three make up the central, strange, and often estranged family unit, and their relationships fuel the story.
The characterization is both immediate and gradual: the seemingly static, methodically self-controlled Talmadge; the troubled, repeatedly broken Della; and Angelene, whose coming-of-age is depicted with fluid dynamism. Supporting characters such as Talmadge's surrogate sister, the matronly Caroline Middey, offer further depth and originality.
It's important to note that the concept of surrogacy is skirted in the prose itself. Talmadge is obviously a father figure to Angelene and Della, but the word "father" is rare in the book. Caroline is sometimes described as motherlike, but the focus is on the fact of their relationships, and those relationships do not include labels.
The novel's achievement is in illustrating, in equal parts tenderness and heartbreak, the awkward, unfathomable, inexplicable quality of love. Coplin simultaneously rejoices in and laments the kind of love so boundless and so unquestionable it leaves one helplessly lost. Love, for many of these characters, is so powerful it's discomforting. Angelene reflects that "they did not say 'love,' for instance, or 'beautiful,' or any descriptive language at all." Naturally, it's difficult not to talk about love when describing The Orchardist, and even harder not to call it beautiful.
Sponsored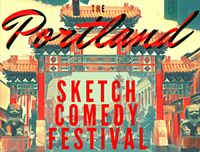 Sketch comedy troupes from all over N. America descend on The Siren Theater for 3 glorious nights.