YOU EXPECT to hear members of the public throw shade at the Portland Water Bureau when it comes to the city's beautiful, beloved, soon-to-be-decommissioned drinking water reservoirs.
The venom spewed over the Mt. Tabor reservoirs, as Portland works to bury its water supply, could easily fill them. It's gotten to the point that city hall goes into a state of lockdown when the issue comes before Portland City Council.
What was surprising late last month, as city council took up a proposal that'll disconnect the Tabor ponds from Portland's taps for good, was hearing government functionaries pile on.
Brian Emerick, chair of the city's Historic Landmarks Commission, told Portland city commissioners he was "deeply concerned" about opposition to the changes, "and the water bureau's dismissal of that opposition."
"It feels like there's really just a lack of planning," Emerick said. "This could become the most-expensive water feature in city history."
Another landmarks commission member, Harris Matarazzo, said the issue had produced "the most contentious meeting I've ever been at," and that he was troubled by the water bureau's refusal to budge or enter mediation.
It's a moment city council members would be wise to remember as they finally close this fraught chapter for good.
On Thursday, June 25, the corridors of city hall will swarm with private security guards again—a buffer against the boisterous booing city council has come to expect with water politics. City staffers will probably be stopped and questioned before being allowed into their own offices, as at least one commissioner's chief of staff was back in May. And council will at last round the bend on an issue that's consumed certain segments of the population for decades.
The weight of the actual decisions council will make are easy to lose amid all the stultifying land-use jargon. In the plainest terms, commissioners will seal the fate of Washington Park's two reservoirs—slated for demolition so an underground tank can be created—and mostly work out how to disconnect Tabor's four massive pools from the water system.
There are still questions to work through, mostly surrounding how many days each year the reservoirs can be empty for cleaning. But the hearing is going to mark the substantial end of an issue that's caused protests and arrests (the Occupy Tabor movement of 2013) and helped spark a failed bid for the entire water system to be snatched from council's control.
This is an issue that's occupied an incredible amount of our time.
There's speculation curveballs might arise at Thursday's hearing, or that the water bureau will ease up on its imperiousness and acquiesce to some of the neighbors' wishes. If commissioners are smart they'll spackle their statements with acknowledgements of the people who've spent countless hours rooting—loudly, pugnaciously—for the reservoirs to remain.
But nothing at this point is going to change the reservoirs' fate. That was sealed back in June 2013, when the city announced it had run out of options in the fight against federal rules requiring burial of open-air reservoirs.
This is it! Let's find something better to yell about.
Sponsored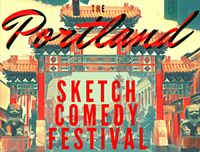 Sketch comedy troupes from all over N. America descend on The Siren Theater for 3 glorious nights.