SLOANE CROSLEY MUST BE THE ENVY of publicists everywhere. Before her debut collection of short essays, I Was Told There'd Be Cake, Crosley was just another among their ranks. With its 2008 release she went from industry insider to industry darling, her wry, self-effacing style drawing comparisons to that darling of darlings, David Sedaris.
This is only half-flattering. Like Sedaris, Crosley grows her stories out of anecdotal failings and indignities, but in her second collection, How Did You Get This Number, the younger author seems unsure how to make them bear fruit. Many of the seeds are well chosen—a chance meeting with a grade school frenemy; trips to Alaska, Paris, and Portugal—but each chapter feels directionless and sags with too many tangents.
Crosley catalogs her childhood pets, for instance, as if this exercise in and of itself confers a greater insight. The animal stories are amusing enough, but they lead nowhere and the chapter shifts its focus wildly (it's about animals, now it's about tradition, now it's about Crosley's father) before fizzling out without warning.
The overall tangentiality of Number is crippling to the book, but not to its author, who comes across as both smart and funny. Moments shine through that speak to Crosley's talent—like the last essay, which charmingly weaves bad relationship history with gray market furniture sales—but it might take a couple more books before she really figures out how to use it.
Click here
to read the
Mercury
's interview with Sloane Crosley.
Sponsored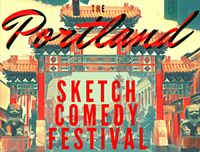 Sketch comedy troupes from all over N. America descend on The Siren Theater for 3 glorious nights.