DURING THE FIRST 10 days of March, the work of pioneering graphic novelist Will Eisner will be celebrated worldwide, with readings, art shows, and more. Dubbed "Will Eisner Week," the theme of this year's festivities is "Read a Graphic Novel"—any graphic novel will do! We asked some of Portland's comics creators for recommendations on where to start.
---
I Kill Giants by Joe Kelly and JM Ken Niimura (Image Comics)
Ever since I Kill Giants' release years ago it's been my number one go-to suggestion for anyone interested in checking out comics. Niimura and Kelly craft a story anyone can relate to about fifth-grader Barbara Thorson, who claims to be the greatest monster hunter the world has ever seen. Everyone thinks she's nuts. The truth is far more heartbreaking. It encapsulates what I love so much about the craft of comics in a done-in-one story—a perfect synthesis of pictures and words that wouldn't exist without the authors' collaboration.—recommended by Joe Keatinge, writer of Shutter, Glory, and Marvel Knights: Hulk
Green River Killer by Jeff Jensen and Jonathan Case (Dark Horse Comics)
Green River Killer was the best pitch I ever got. A writer told me how those notorious murders had hung over his childhood, as his dad led the task force that led to Gary Ridgway's capture. Jeff Jensen's graphic novel provides vivid insight into one of America's most prolific serial killers, and more profoundly, into his father's relentless pursuit. For Tom Jensen, it began with a simple career decision, grew into an act of incredible discipline, careened near career suicide, and ended with an interrogation that stripped both cop and criminal—and the reader—to the bone.—recommended by Scott Allie, editor-in-chief of Dark Horse Comics
The Book of Leviathan by Peter Blegvad (Overlook Press)
Peter Blegvad's bizarre, delightful The Book of Leviathan, a collection of his comic strips about the psychological landscape of a faceless infant named Levi, was awarded the Prix Révélation at the Angoulême International Comics Festival this year in France. In the US, you can find it online for a quarter plus shipping. It's steeped in the history of visual art and literature—as its title suggests, this boy-and-his-cat setup has as much to do with Thomas Hobbes as with Hobbes the stuffed tiger. I've given copies to more than a few new parents.—recommended by Douglas Wolk, writer, Judge Dredd: Mega-City Two
Prince of Cats by Ronald Wimberly (Vertigo)
Ronald Wimberly introduces his graphic novel Prince of Cats this way: "I'll be cutting the B-side of Romeo and Juliet from Shakespeare's greatest hits with a hot little piece of wax called 'Gratuitous Ninja.'" Eighties hiphop plus Shakespeare plus samurai warfare, featuring Tybalt, the "Prince of Cats" of the title. Wimberly's characters battle via graffiti, insults, and swordfights. Duel-List magazine tracks the fighters' ever-shifting status. More often than not, there's blood on the dance floor. And the subway. And the roof. The book is funny and poignant, and Wimberly's command of both art and language is dazzling.—recommended by Sara Ryan, writer, Bad Houses
Signal to Noise by Neil Gaiman and Dave McKean (Bloomsbury)
One of my favorite graphic novels is a departure for a writer usually associated with otherworldly fantasies, mythical characters, and things beyond our perception. Neil Gaiman's Signal to Noise is set squarely in the world as we know it. Magnificently illustrated by Dave McKean, it's the tale of a film director racing to finish a screenplay, his magnum opus. A task that increasingly seems futile, given his recent diagnosis of terminal cancer. Not the cheeriest of tales, and not aimed at younger readers, Gaiman's work here is at once riveting and delicately delivered. His subtle wordplay and McKean's almost surreal painted panels captivate the reader like no other graphic novel.—recommended by Bob Schreck, editor-in-chief of Legendary Comics and host of Portland's Will Eisner Week Events
Anime Club by KC Green (gunshowcomic.com/ac)
Anime Club is as frantically ragey, obsessive, and embarrassing as any teenage nerd's recent browser history. The prolific web cartoonist comes of age with a short and bittersweet graphic novel concerning the trials and tribulations of the titular Anime Club. While the story is fun and funny, the real star of the show is the drawings. Evocative, odd, and most deliciously cartoony, they pop off the page. KC's cute-gone-crazy style embodies a twisted evolution of American icons. As he treads in the cosmic comic strip footprints by the likes of The Far Side, Family Circus, and Garfield, KC takes a moment to piss his initials forever into the sands of time.—recommended by Carolyn Main, author of 8-Bit Groan Zone and Cool Ghost
Three Shadows by Cyril Pedrosa (First Second)
I fell in love with this book the moment I picked it up in 2011. Pedrosa's sketchy, kinetic lines pull the reader into a world of soaring allegorical tragedy and heartfelt emotion. I'll admit a weakness for cartoonists who have a background in animation, and Pedrosa (who worked for Disney on films like Hercules) is no exception. He thinks cinematically, creating with a sense of scale and fluidity I rarely see in other books. Bonus reading: his essay "There's No Such Thing as a Graphic Novel," which I agree with 100 percent.—recommended by Lucy Bellwood, creator of Baggywrinkles
Vattu: The Name & the Mark by Evan Dahm (rice-boy.com)
I recently read an advance copy of Vattu: The Name and the Mark. It's the first in a series about a little girl's role in an epic clash of cultures in Overside, Dahm's surreal, beautiful, original fantasy world. Nobody in Vattu is "human"—Dahm draws creatures that are spare and distinct but full of expression. His writing is deft and his art is full of air and color, which makes his work perfect for anybody who's been overwhelmed by the information density of some comics. It's available online and in print at rice-boy.com.—recommended by Dylan Meconis, creator of Family Man
Fagin the Jew by Will Eisner (Dark Horse Comics)
Since this is Will Eisner Week, I'll recommend an Eisner graphic novel: Fagin the Jew. This is Will's riff on Charles Dickens and the anti-Semitic stereotyping common to much Victorian-era literature. Will asks readers to reconsider the notorious villain of Oliver Twist by exploring Fagin's backstory as a man unfairly victimized by prejudice and poverty. First released in 2003 by a traditional publisher unfamiliar with comics, this graphic novel slipped beneath many people's radar. It was rereleased last summer in hardcover, with painstaking brand-new scans of Will's exquisite brushwork. Full disclosure: I edited the redo, and I'm proud of it.—recommended by Diana Schutz, executive editor at Dark Horse Comics and Eisner's Dark Horse editor during the last five years of his life
Sponsored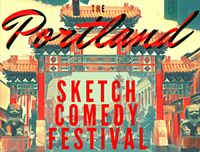 Sketch comedy troupes from all over N. America descend on The Siren Theater for 3 glorious nights.