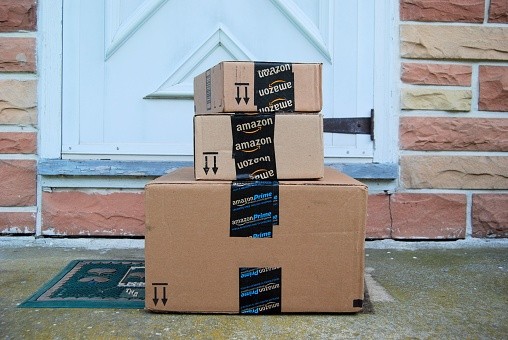 According to this report from CNBC, Amazon is trying to figure out a way to quickly deliver your packages, without them getting stolen. So they (reportedly) came up with this plan!
Amazon is developing a smart doorbell device that would give delivery drivers one-time access to a person's home to drop off items, said two people familiar with the matter. The sources asked not to be named because the discussions are confidential.

The new initiatives are part of Amazon's effort to go beyond convenience and fix problems associated with unattended delivery. As more consumers shop online and have their packages shipped to their homes, valuable items are often left unattended for hours. Web retailers are dealing with products getting damaged by bad weather as well as the rise of so-called porch pirates, who steal items from doorsteps. Amazon also has an incentive to reduce the number of lost packages, as they can be costly.

Read the rest here.
At the risk of portraying all Amazon delivery drivers as thieves who will slip inside my house to steal my Percocet, let's conduct a poll!