Let's just get right into it, shall we? Welcome to 2017. It's gonna be a bit of a fight. This first week of the year exemplifies that a little, what with Camions of Care hosting a benefit for women, a Roadshow of Resistance coming to town to help people more effectively fight Trump's toxic-ass presidency, and a free self-defense class for women and LGBTQ residents of our city. Of course, if you'd like to indulge your escapism, that's just as do-able, with an OMSI exhibit that's literally about what it takes to get off this rock, as well as some of Portland's best regular comedy nights and trivia competitions getting back underway. Set a good example for how the rest of your year will go by hitting the menu and choosing wisely.
---
Jump to:
Monday
|
Tuesday
|
Wednesday
|
Thursday
---
Monday, Jan 2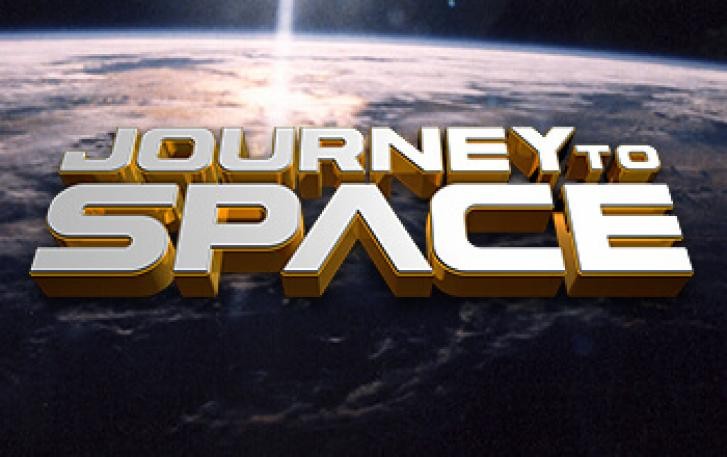 Journey to Space
OMSI organizes their latest space-themed exhibition, filling 10,000 square feet with multiple hands-on experiences and works highlighting the cold, lethal beauty of outer space, and what it takes to place people in that amazing environment. The exhibit is closing soon, so take advantage of it while you can.
All day, Oregon Museum of Science and Industry, $9.75-14, all ages
The Moth StorySLAM
A spinoff of the nationwide storytelling success, in which potential soul-barers put their names in a hat, and once called, have five minutes to tell their tale.
8 pm, The Secret Society, $10
Briana and Peter Borten
Briana & Peter Borten, founders of the Rituals of Living online community and Dragontree Holistic Day Spas, read from their new book, The Well Life.
7:30 pm, Powell's City of Books
League Night
A stand-up showcase featuring some the city's best comics giving their newest material a run, including sets from Susan Rice, Dylan Jenkins, Andie Main, Chris Ettrick, Daniel Martin Austin, Robbie Pankow, and Kyle Adams.
8 pm, Sam's Billiards, $5 suggested donation
Dwight Church
An ongoing, weekly local variety show hosted by Gresham's own outlaw country loudmouth, Dwight Dickinson.
8 pm, Ash Street Saloon, free
Tuesday, Jan 3
Free Self Defense Classes for Women & LGBTQ
If you aren't a straight cis guy, it's probably a terrifying time for you right now. Make it a slightly less terrifying time for you, personally, by learning how to defend yourself (for free! Without guns!). Bridgetown Aikido is offering free classes for women and the LGBTQ community to learn the Japanese martial art involving "smooth, balanced and coordinated movement, in a non-competitive, cooperative atmosphere." DOUG BROWN
5:30 pm, 7 pm, Bridgetown Aikido, free
Earth2Trump Roadshow of Resistance
A nationwide tour aiming to empower attendees to do their part in defending civil rights and protecting the environment from Trump's toxic influence.
7 pm, Ecotrust Building
Finding Neverland
The acclaimed Broadway musical inspired by the 2004 film about playwright J. M. Barrie comes to Portland for a six-night run of shows at the Keller.
7:30 pm, Keller Auditorium, $35-85
Steven Johnson
Bestselling science author and media theorist Steven Johnson reads from his new book, Wonderland, which offers readers an in-depth look at how technology has shaped the realm of popular entertainment.
7:30 pm, Powell's City of Books
B-Movie Bingo: Doublecross on Costa's Island
Your monthly opportunity to literally check off a bingo card full of B-movie clichés! This month, gaze deeply into the low-budget madness of a Franco Columbu production of a Franco Columbu film, Doublecross on Costa's Island, starring Franco Columbu as Enrico Costa, a secret agent who saved Los Angeles once and then retired to the island of Sardinia (what), only for his enemies to track him down to Sardinia (huh) and attempt extracting their revenge. Interesting Trivia: It appears there was no screenplay for this film. But then again who needs a script when you have Franco Columbu, right? BOBBY ROBERTS
7:30 pm, Hollywood Theatre, $9
Wednesday, Jan 4
Gold Casio, Glasys, Holidae House
Portland's Gold Casio has just two singles on Soundcloud, but even from this small sampling of recorded material it's easy to see that the five-piece worships keyboards and glitter. The band melds campy, gold-plated disco with glitchy indie-pop, and the result is groovy and danceable—you can't avoid this boogie fever, so might as well let it infect you. CIARA DOLAN
8:30 pm, Holocene, $6
Coastlands, Eclisse, Rader
An evening of sonic adventure headlined by the local instrumental post-rock quartet Coastlands.
9 pm, Doug Fir, $7-10
Earthquake Hurricane
A weekly comedy showcase so good it takes four people to wrangle it, with hosts Bri Pruett, Anthony Lopez, Alex Falcone, and Katie Nguyen.
7 pm, The Liquor Store
Tom Grant
Tom Grant leads a rotating cast of seasoned players every month to help him bring jazz classics to life via his piano.
7 pm, Wilf's Restaurant (In Union Station), $10
Thursday, Jan 5
Blazers vs. Lakers
The year itself may be new, but some things will never, ever change, and in Portland, that list includes pumping your own gas, pretending you're too good to carry an umbrella, and hating the Los Angeles Lakers. It's a rivalry that will live forever, so long as Blazers fans bleed red and black and the lub-dub of their heartbeat is morse code for "Beat L.A." BOBBY ROBERTS
7 pm, Moda Center, $20-315, all ages
Period Gala
Getting your period is more metal than metal, so why don't we talk more about the brutal monthly ritual so many of us go through until we age out of the system? Local youth-led nonprofit Camions of Care is breaking period stigma with their work to distribute menstrual hygiene products to those in need. At tonight's benefit, help kick that sexist stigma to the curb! MEGAN BURBANK
7 pm, Ecotrust Building, $30-300
John Witherspoon
An evening of stand-up with the Detroit-born actor and comedian best known for his role as Ice Cube's dog-catching dad in the Friday series. Now 4 decades into his career, Witherspoon continues to tour the country with his animated stage presence and patented catch phrases.
8 pm, Helium Comedy Club, $25
Ed Luce
Luce signs copies of his sequel to Wuvable Oaf, Blood & Metal, continuing the adventures of a Bay Area bear who loves queercore and wrestling.
6 pm, Floating World Comics
Wavesauce, Apollo Four, The Cool Whips
Local garage weirdos Wavesauce bring their theremin-driven blend of instrumental surf and sci-fi rock to the White Eagle Stage.
8 pm, White Eagle, free
Barbara Holm Believes in You
Barbara Holm's monthly stand-up showcase returns for 2017 with sets from Katie Nguyen, Brandon Lyons, and Kevin Johnston.
8 pm, Bossanova Ballroom, $1-5
Shanrock's Triviology
Get your brain muscles flexin' with a night of team trivia served up by Trivia Jock Shanrock and her team. It's free to play, and the winning team takes home cash or prize rewards.
7 pm, East Burn, free
Don't forget to check out our Things To Do calendar for even more things to do!