Humanity has, for a very long time now, found itself looking for inspiration and motivation in the stars. There's a lot to be inspired by up there, and this very busy weekend is a reflection of that, with tributes to the brightest stars in the world of R&B, multiple parties for the dearly departed Blackstar himself, a chance to simulate swimming in outer space with those stars at OMSI, and an opportunity to learn the little-known history of how black women made it possible for astronauts to get as close to the cosmos as they have. But if you wanna keep your weekend a little more down-to-earth, there are benefit rock shows for definitely deserving institutions, the debut of a new sort of storytelling show in Portland, and John Witherspoon hits town for a weekend of stand-up that can't help but be realer than real. Click the links and load your plate accordingly.
---
Jump to:
Friday
|
Saturday
|
Sunday
---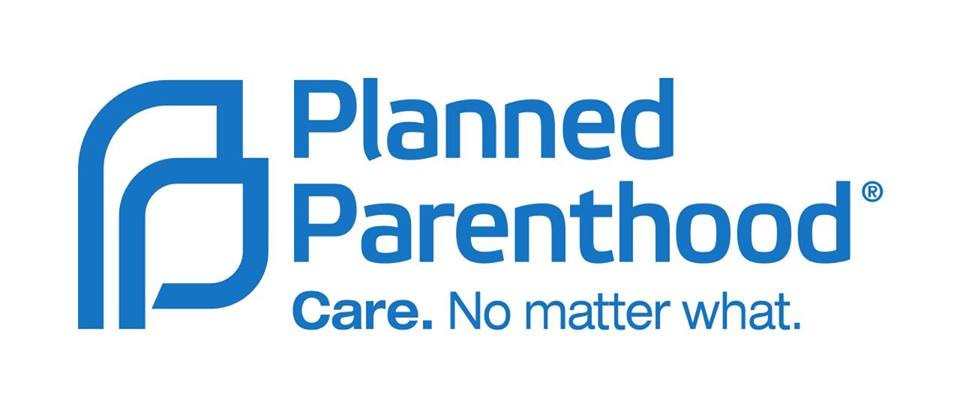 Planned Parenthood Benefit Show
Community space Annares Infoshop is getting out ahead of the retrograde anti-abortion legislation sure to be doled out by the spineless puritans of the GOP under cruel joke-elect Donald Trump. This week's show fights back, with performances by Safe and Sound, Gidrah, Squalor, and Iris Jupiter—and 100 percent of the proceeds benefit Planned Parenthood's essential reproductive health care services. MEGAN BURBANK
6:30 pm, Anarres Infoshop, $10
RNB, The Holy Trinity: Rihanna/Nicki/Beyonce
As you know, there are religions and then there are religions. The first types are those which bore you to tears with old-timey, misogynist preachifying—but the second? That's when it gets good. Tonight we will celebrate the only religion worth worshipping, the holy trinity of Rihanna, Nicki Minaj, and Beyoncé—because these three strong, independent women are truly great examples to look up to, and who create soul-lifting music with which to waggle your ass to the heavens. RnB, the Holy Trinity is a dance-heavy celebration of these three saviors, with their best hits, features, and collabs spun by DJ Ronin Roc, along with music videos, a dress-up contest, photo booth, and more. Celebrate the queens in the most joyous way possible. It may not be Sunday, but church is definitely in session. WM. STEVEN HUMPHREY
9pm, Holocene, $10
Golden Retriever, Hush Arbors, Ilyas Ahmed
The sounds of Portland duo Golden Retriever can be hushed and delicate or rumbling and dramatic—the sonic possibilities posed by modular synth player Matt Carlson and bass clarinetist Jonathan Sielaff are endless. Tonight's the perfect chance to crawl inside their thrilling world of avant-garde sound. NED LANNAMANN
8 pm, Turn! Turn! Turn!
Kyle Morton, Snowblind Traveler
The power of Kyle Morton's distinctive songwriting has been given enormous thrust over the years by his equally enormous band, Typhoon. On Morton's solo debut, What Will Destroy You, the aural imprint is no less bombastic, with beautiful, sprawling folk panoramas as affecting as anything he's ever written. This is high praise for the man behind Typhoon's triumphant 2013 LP White Lighter, and songs as intricate and foreboding as "Survivalist Fantasy" and "Gestalt of Original Pain" indicate that this was no flash in the pan for his considerable songwriting talents. Opening track "Poor Bastard" encapsulates Morton's magic, plotting frail melodies within stunningly poetic lyricism and vivid, hallucinatory pop. A mostly solo performance from the enigmatic Snowblind Traveler will open the show, and if you haven't bought a ticket yet, sorry because this is very much sold out. RYAN J. PRADO
9 pm, The Old Church, $15, all ages
A Benefit for Victory Academy
When he's not tweeting erotic fanfiction about the Malheur National Wildlife Refuge militia standoff or penning The Wildwood Chronicles, a series of fantasy novels for children, Colin Meloy spends his time fronting the Decemberists, one of Portland's most successful and beloved indie rock bands. With his distinctive voice and knack for perfectly arranged folk songs, it's Mr. Meloy if you're melancholy. After last year's sold-out pair of "V Is for Victory" benefit shows, Meloy is once again taking the stage solo to promote the Victory Academy, a school for kids on the autism spectrum. With the gorgeous Latin American-tinged tunes of Edna Vazquez opening the night, this show promises the sort of warmth that'll make you feel like you just might survive this winter. JENNA FLETCHER
8 pm, Aladdin Theater, $35-65
Culture Shock
A collaboration between members of the Portland art, music, and fashion communities, as well as the Portland Trail Blazers, benefitting Portland Rescue Mission, with stylish offerings from Bro Pluto, Compound, Trust No One, and more.
6 pm, Moda Center
Invisible Spectrum Stories
A new storytelling night for the city of Portland, but with a very welcome twist on the well-worn formula: It features storytellers of color, sharing their experiences living in America's whitest city.
8 pm, The Breathe Building
'80s Video Dance Attack
Every Friday night, VJ Kittyrox keeps the fire of MTV's golden era burning bright at Lola's Room by projecting classic music videos on giant screens and rattling the dance floor with a thumping sound system.
9 pm, Lola's Room, $6
Rebirth of the Cool
David Watson leads this group of jazz pros paying tribute to the style of Miles Davis, Chet Baker, and Gil Evans, with originals by Watson and Pete Petersen thrown in as well.
8 pm, Fremont Theater, $7

Hidden Figures
Before Hidden Figures, I had no idea three black women were integral to the success of America's space program. That's not the only surprise here: Even the film's title has a double meaning, referring to both the unheralded women who helped us catch up in the space race, and the calculations that were missing before their contributions. Spending much of its runtime dealing with issues that persist today—segregation, racism and sexism in the workplace—Hidden Figures focuses on the black women who had to balance being tenacious and docile in order to get ahead, even as they were underestimated and undervalued every step of the way. JENNI MOORE
Various Theaters, see Movie Times for showtimes and locations
Midge Ure
Midge Ure's long career in the pop music world hasn't been nearly as celebrated here in the States as it's been in his native UK. That is, if you don't have a penchant for '70s and '80s synthpop. Ure got his start as a member of Visage, the glitzy group behind dancefloor classic "Fade to Grey," before taking over as leader of the equally plush-sounding Ultravox. Along the way, he also contributed to some of Thin Lizzy's late '70s albums and co-wrote the now ubiquitous holiday single "Do They Know It's Christmas?" Tonight Ure returns to town to promote his seventh solo album, Fragile, a strong collection of modern, synth-kissed pop that finds the 61-year-old singer/songwriter striving for understanding in both romantic and spiritual concerns, and showing off his still-youthful-sounding vocals. ROBERT HAM
9 pm, Doug Fir, $22-24
John Witherspoon
An evening of stand-up with the Detroit-born actor and comedian best known for his role as Ice Cube's dog-catching dad in the Friday series. Now 4 decades into his career, Witherspoon continues to tour the country with his animated stage presence and patented catch phrases.
8 pm, Helium Comedy Club, $25
Nadja and the Four Seasons
It's easy to knock Vivaldi's ridiculously popular group of concertos known as the Four Seasons, and even easier still to dispense with them entirely. But these audio-pictorial compositions still sound lively and fresh, despite soundtracking countless Mother's Day brunches and al fresco cocktail parties. The sweetly singing "Spring" concerto gets all the shine, but "Summer" is the real killer here, with Vivaldi's ripe strings evoking the buzzing of bees and the cacophonous surprise of a summer downpour. With "Fall" describing a bountiful harvest and "Winter" full of chattering ice, there are few programmatic works that illustrate their subjects so effectively while remaining utterly musical. Violinist Nadja Salerno-Sonnenberg leads the Oregon Symphony through a rendition at the Schnitz tonight, followed by a Sunday performance at the Skyview Concert Hall in Vancouver, Washington. NED LANNAMANN
7:30 pm, Arlene Schnitzer Concert Hall, $23-135
The Gutters, Sad Horse, Plastic Harmony Band
Trash rock band the Gutters would probably never admit this, but its brash and utterly shambolic musings have been one of the most exciting things around the Portland punk sphere in the last couple of years. Armed with a handful of ultra-raw recordings and a setlist charged with beautifully unhinged clatter, the Brothers Gutter pound out each demonic ditty with fervor that only mischievous malcontents like these can muster successfully, resulting in some very invigorating and delirious rock 'n' roll. But their sparse performances are like a drunken unicorn—any chance you get to catch this duo in its natural habitat should be cherished as a mythical, albeit rowdy anomaly. Fellow cacophonists Sad Horse come spring-loaded with a cache of revved-up compositions brimming with a spasmodic infectiousness perfectly suited for a night of pop depravity. CHRIS SUTTON
8 pm, Turn! Turn! Turn!
OK Chorale Presents: Bowie-OK
Portland-based drop-in community choir the OK Chorale return to Mississippi Studios to pay tribute to the late David Bowie on his 70th birthday.
7 pm, Mississippi Studios, $15
Beat Parlor Presents
Survival Skills takes his KMHD radio show out of the booth and onto Holocene's dance floor, with help from local spinners Maxx Bass, Battles, and Jimbo.
9 pm, Holocene, $5
Divided We Stand
An art show that doubles as an opportunity to share and rally together as America prepares to inaugurate the most unqualified man ever to ascend to the presidency. Featuring new works from artists including Chris Haberman, Ace Troy, Ben Pink, Bonnie Meltzer, Karen Wippich, Mark Woolley, and more.
6pm, Ford Gallery, free
Slide Show!
A one-night-only improv showcase in which you (the audience) create a show from hundreds of vintage slides, said show is then projected on the big screen, and then immensely talented improvisers such as Rachel Rosenthal, Shelley McLendon, Eric Simons, Chad Parsons, and Dylan Reiff turn them into comedy.
8 pm, Siren Theater, $8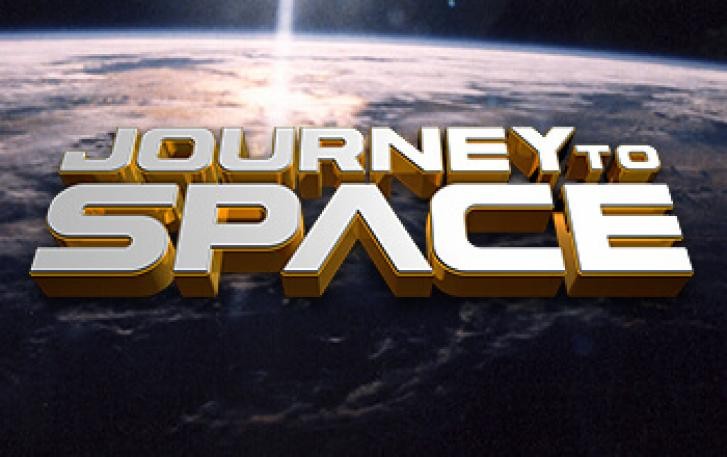 Journey to Space
Remember in Gravity when George Clooney was sent spiraling to a certain, lonely death in the vastness of space? And then in The Martian when Matt Damon was saved from the selfsame fate by the barest of margins? Go see what the great unknown is actually like. DIRK VANDERHART
All Day, Oregon Museum of Science and Industry (OMSI), $9.75-14, all ages
Blossom, Tribe Mars, Fritzwa
It feels kind of odd to have a second "Sunday Sessions" night going on in town, now that Rontoms' weekly music event has become an established series. But who am I kidding? If they book Blossom, I'm going to attend regardless of my pettiness, and whatever heinous taxidermy they've got on display at Barrel Room. Just like Rontoms' gig, this is a free opportunity to come check out quality local talent, and on a chill Sunday with drink specials no less. JENNI MOORE
7 pm, Barrel Room, free
Finding Neverland
Your last two chances to check out the Broadway adaptation of J.M. Barrie's semi-biographical, semi-fantastical life story.
1 pm, 6:30 pm, Keller Auditorium, $35-85, all ages
Silence
Silence, which is perhaps Scorsese's most overtly religious movie, is self-recommending: It's a nearly three-hour film about Portuguese missionaries in post-feudal Japan, and a slow meditation on the nature of one's faith in one Jesus Christ. Based on that description, you're either all in or all out. If you're in, you're lucky, because Scorsese has some really interesting questions to pose to you. NED LANNAMANN
Various Theaters, see Movie Times for locations and showtimes
Bowie Birthday Bike Ride
A celebration of the Thin White Duke's life and music, but the celebration is powered by bicycles, with attendees dancing while pedaling before ending the party with a group sing-a-long.
3 pm, Arlene Schnitzer Concert Hall
SMUT
Belinda Carroll resurrects this stand-up showcase that is also a burlesque showcase, that is also full of live music, and is definitely X-rated(ish). With performances from Adam Pasi, Amanda Arnold, Vanity Thorn, Tiffany Greyson, Don Frost, Nariko Ott, and Kelly Irwin.
7:30 pm, Funhouse Lounge, $5-8
Pony Village, Ali Muhareb
A good word to describe Portland's Pony Village is "dependable." While that may not sound very sexy, there is something to it—a band that over the past few years has delivered some terrific indie pop tunes that are cut from the same cloth as other notable Pacific Northwest bands. If you live here, you could say they feel like home. But not many bands can do that while still sounding fresh. MARK LORE
8 pm, Rontoms, free
Control Yourself
JoAnn Schinderle's weekly stand-up showcase is now also a podcast, featuring sets from local and national comedians followed by an open mic.
8:30 pm, Alberta Street Pub, free
Don't forget to check out our Things To Do calendar for even more things to do!