Its a simple, yet deep menu of activities to choose from this week. There's pizza, there's funk, and there's a makeshift holiday for getting stoned out of your gourd. Three basic categories, and yet a multitude of options in which to indulge: Pizza Week is serving up slices of fried gold all week long, Soul'd Out Festival is bringing Travis Scott, Cory Henry, RJD2, and Toots & the Maytals to Portland stages, and Lil Debbie, Joe Rogan, and Stumpfest all providing their own opportunities to get lifted and relax (or thrash, if that's more your speed... metal) Hit the links below and plan your week accordingly.
---
Jump to:
Monday
|
Tuesday
|
Wednesday
|
Thursday
---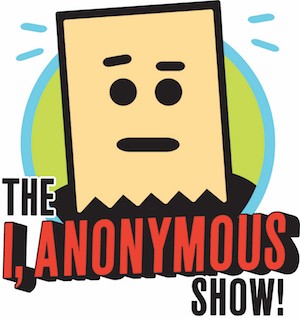 The I, Anonymous Show
Ripped straight from the pages of the Mercury, The I, Anonymous Show takes YOUR shameful secrets, over-the-top rants, and scandalous confessions and passes them off to a panel of comedians and local celebs for judgement. With new host Caitlin Weierhauser (of Lez Stand Up and XRAY.FM) at the helm, and a crew consisting of Mercury "Undisputable Genius of Comedy" Katie Nguyen, acclaimed director/producer Alicia J. Rose, and absurdist comedic force Jon Washington, this is the pleasure cruise that your Monday night deserves! CHIPP TERWILLIGER
7 pm, The Secret Society, $10-15
Guided by Voices
Guided by Voices make a lot of promises they don't keep, whether that's teasing new albums that never release or an impending breakup. What is for certain is that Robert Pollard, the last original member guiding these newbie band member voices, has reached his own iconic marker. Not only has he spearheaded a first in Guided by Voices history with the release of the band's first double album, the forthcoming August by Cake, but this dual album is also Pollard's 100th studio release since 1986. Not even the most ancient of musicians still kicking it can add that to their Wikipedia page, so consider Pollard a rock legend who will hopefully put out at least 50 more before actually calling it quits. CERVANTE POPE
9 pm, Doug Fir, $35-40
Portland Pizza Week
Your whole life has been building up to this cheese-slathered moment. The Mercury's first-ever Pizza Week was great last year, but we were all just sort of new, ungainly fawns finding our feet. This year? We descend on each of the nearly 30 local restaurants offering $2 slices as muscled, famished does. Or doughs, as the case may be. (Kill me.) Anyway, cheap pizza! DIRK VANDERHART
Various Locations, see our Pizza Week calendar for the list of slices
Mount Eerie, Lori Goldston
Anacortes, Washington-based songwriter and artist Phil Elverum returns to Mississippi Studios in support of his latest full-length under the Mount Eerie moniker, A Crow Looked at Me, which was written in the wake of the passing of his wife, artist and musician Geneviève Castrée. Read our interview with Phil Elverum of Mount Eerie.
8 pm, Mississippi Studios, $13-15
Róisín Murphy
Irish singer/songwriter Róisín Murphy arrived on the international music scene in the '90s under that loose rubric known as "trip-hop." Under the name Moloko, she and Mark Brydon recorded a quartet of cheeky-yet-emotional albums that used the ups and downs of their romantic relationship as source material, matching it with music that was by turns danceable and introspective. The key was Murphy's pliable voice, which could go disco diva and Tin Pan Alley as needed. That versatility comes across even stronger in her solo material. With the support of futuristic producers like Matthew Herbert and Eddie Stevens, Murphy has taken her career into Grace Jones territory. Her most recent albums—2015's Hairless Toys and 2016's Take Her Up to Monto—are toe-curling affairs, all hairpin musical turns and devilish thrills that challenge and embrace dance music conventions in equal measure. ROBERT HAM
9 pm, Wonder Ballroom, $20-25
Cabaret with a Q
A piano-fueled party benefitting Q Center, with EsDavid playing ringmaster at a community showtune and pop song singalong
7 pm, Q Center, 5-10
Movies in Black & White: Set it Off
A series that brings people together to "watch movies and talk about race, featuring guest panelists from the worlds of film, art, and comedy." This time around: Set it Off, F. Gary Gray's small-scale crime epic about four Black women who decide they've had enough of the world's shit, and start robbing banks to even the score a little. Post-show discussion will include host Jason Lamb and comedians Marcus Coleman and Belinda Carroll.
7 pm, Hollywood Theatre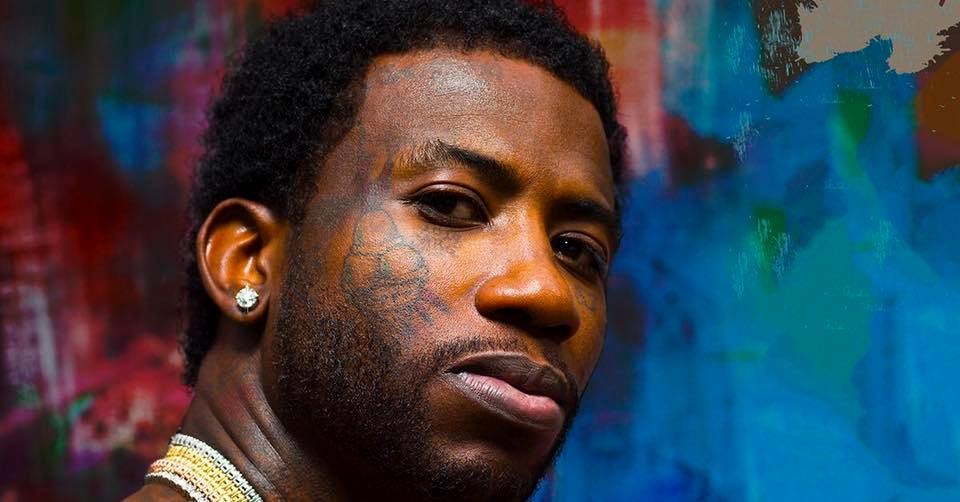 Gucci Mane, Playboy Carti
Gucci Mane should be happy. In the past year he got his first Billboard #1 with his feature on Rae Sremmurd's truly magnificent track "Black Beatles." His very public romantic relationship is truly heartwarming, and definitely the cutest thing on my Instagram feed. After years of Gucci's codeine-fueled Twitter beefs, the industry seems to be on his good side. His presence in various factions of pop culture (he's appeared in a Harmony Korine film, recorded with Marilyn Manson, and maintained his deep trap music connections) makes him a great example of mainstream media's relationship to rap music, rap culture, and how we appreciate rappers. His music is fun, but his ever-growing prominence in mainstream culture seems to have more to do with his over-the-top persona. EMMA BURKE
8 pm, Crystal Ballroom, $39.50-100, all ages
Preservation Hall Jazz Band
New Orleans' Preservation Hall is one of the longest-standing outposts of traditional jazz in the world, and the Preservation Hall Jazz Band has taken on the mission to bring the sounds of New Orleans jazz and Dixieland to the people. This is music ingrained in the fabric of our country, in moments both celebratory and sorrowful. Under the hands of current director Ben Jaffe, the PHJB is committed to upholding the legacy of a uniquely American art form.
8 pm, Aladdin Theater, $25-35, all ages
Princess Mononoke
The word "genius" gets batted around with regard to filmmakers with a numbing, reductive frequency. But if Hayao Miyazaki doesn't qualify for that title, who does? Since making his directorial debut with 1979's The Castle of Cagliostro, Miyazaki has blazed his own distinct trail, blending atomic-clock action timing with an awe-inspiring, hand-rendered sense of the infinite. Nobody else can balance exhilarating weightlessness with moral gravity in quite the same proportions. Mononoke isn't just one more example of that balance, it's maybe the best example. ANDREW WRIGHT
9:20 pm, Laurelhurst Theater
Lidia Yuknavitch
Not reading Lidia Yuknavitch? CATCH UP! Her inventive, tough, unapologetically non-linear approach to fiction challenges traditional ideas of genre, and her new dystopian novel, The Book of Joan, sounds like just the thing to read while we await Hulu's adaptation of The Handmaid's Tale. Don't miss out: Yuknavitch is as kind and brilliant IRL as she is weird and ruthless on the page. MEGAN BURBANK
7:30 pm, Powell's City of Books, free
Julia Jacklin, Gold Star
Last year Australian country singer Julia Jacklin released her debut LP, Don't Let the Kids Win. Jacklin's warbling voice and guitar tones sound a whole lot like Angel Olsen, who's one of her major inspirations, but with glossier pop melodies and simple lyrics that make her music easily relatable. She spends songs thinking about getting old, marveling at the passage of time, and fantasizing about having Zach Braff as her dad (can't relate to that one). Sometimes Jacklin seems to hang out in worn country tropes like they're a comfortable old pair of overalls—she calls people "darlin'" a lot—but Don't Let the Kids Win is a pretty and playfully ruminative introduction. CIARA DOLAN
9 pm, Mississippi Studios, $11-13
Jersey Boys
The Tony Award-winning Best Musical about rock and roll Hall of Famers the Four Seasons, and how they rose to success from the radioactive wasteland that is New Jersey.
7:30 pm, Keller Auditorium, $25-85
Cherry Poppin' Daddies
Steve Perry and the rest of the Daddies come to Revolution Hall to celebrate the 20th Anniversary of the release of their breakout hit, Zoot Suit Riot.
8 pm, Revolution Hall, $20, all ages
Travis Scott, Flying Lotus
Travis Scott and Flying Lotus are a match made in electronic music heaven. This will be Scott's first show in Portland since his 2015 Rodeo tour. Scott is at his best when collaborating with other musicians (Kanye, 2 Chainz, DJ Mustard, The Weeknd, to name a few), so this will surely be an entertaining show. CLARE HOLLEY
8 pm, Rose Quarter Memorial Coliseum, $42-55, all ages
Blazers vs. Warriors
Watch game 2 of the Trailblazer's first round playoff series against the Golden State Warriors on the big screen while enjoying a brew and a snack at Revolution Hall.
7:30 pm, Revolution Hall, free
Toots & the Maytals, Lee Fields & the Expressions
In the global village of reggae, only Bob Marley can claim to be more influential than the mighty Toots Hibbert. In a career spanning the length of Jamaica's independence, Toots began public life as the powerful lead of the Maytals, playing intense revival-inspired ska and rocksteady. He then followed up a stint in jail with an unbelievable string of inspired reggae standards, most notably "54-46," "Pressure Drop," and the oft-covered "Bam Bam." While his stunning cameo in the seminal film The Harder They Come most certainly solidifies Hibbert's all-time iconic status within the genre, it's his performance on the indomitable "Funky Kingston," an anthemic ode to his rugged island capital delivered with a funky slice of Wilson Pickett magic, that demonstrates the show-stopping capabilities and leonine electricity of this absolute living legend of Jamaican music. CHRIS SUTTON
9 pm, Roseland, $26.50-40
Cory Henry & the Funk Apostles, Moorea Masa & The Mood
After turning heads at Pickathon in 2016, the Hammond B-3 organ prodigy and his jazz, gospel, and funk ensemble return to Portland to headline the Wonder Ballroom as part of the 2017 Soul'd Out Festival.
9:30 pm, Wonder Ballroom, $22
The Matrix
Funny how all it took was a single rumor that Warner Bros. was thinking about maybe rebooting The Matrix for everyone to finally stop complaining about its sequels (which aren't very good) and reflect on what a cinematic miracle the 1999 original really was. The Wachowskis' live-action anime fires off philosophical musings amidst a torrent of fists and bullets that's somehow simultaneously even more retro and more futuristic than it was almost 20 years ago. BOBBY ROBERTS
9:25 pm, Academy Theater
The Simpsons 30th Anniversary Party
The Paris presents a special 30th Anniversary Party honoring America's first family of television, featuring a special screening of The Simpsons Movie and free Homer donuts to the first 50 people through the door courtesy of Voodoo.
7 pm, Paris Theater, $5
Pink Lemonade
A dance party and silent auction to benefit Planned Parenthood, featuring music from DJ Dubblife.
8 pm, Fortune, free
Stumpfest VI, Night 1: Danava, Mammatus, White Manna, Acid Wash, Maximum Mad
The sixth annual Stumpfest is upon us—three nights of gloriously heavy music formed in the cast-iron crucible where metal, psychedelia, stoner rock, sludge, prog, and the purest elemental riffage all converge and crack heads together. Featured acts included Richmond, Virginia's doomy Windhand and Boston's melodically stony Elder, with plenty of excellent local hands on deck like Danava, Lord Dying, and Norska. NED LANNAMANN
8:30 pm, Mississippi Studios, $20-25
Lupe Fiasco
Over the years Chicago-based Lupe Fiasco has given us some catchy-ass hits with a powerful message. Call me corny but I really enjoy that "Old School Love" collab with Ed Sheeran, and 2011's "Show Goes On" still feels relevant as ever. JENNI MOORE
8 pm, Roseland, $31.50-45
Lil Debbie
Lil Debbie, the Bay Area DJ-turned-rapper and former sidekick to Kreayshawn, is coming to town on every stoner's favorite holiday. In 2015, she released an entire album dedicated to weed, and often raps about smoking and growing marijuana. I can't think of anyone better to party with on 4/20. CLARE HOLLEY
9 pm, Bossanova Ballroom, $15
Be Here to Love Me: A Film About Townes Van Zandt
A beautifully complex portrait of Townes Van Zandt, who wrote some of the most heartbreak-y flower child/alt-cowboy songs ever recorded. Van Zandt expedited his self-destruction with an addiction to bottles and needles, but Be Here to Love Me paints a three-dimensional profile of the artist, digging not only into his songs, but into his late-adolescent shock treatments, his needlessly run-down life, and his wonderfully metaphoric mind. Includes tons of rare performances, as well as interviews with ex-wives, family members, and musicians such as Guy Clark, Joe Ely, and Willie Nelson.
7:30 pm, Hollywood Theatre
RJD2, Tortoise, 1939 Ensemble
Soul'd Out Festival presents a co-headlined bill with renowned hip-hop, acid jazz, and electronica producer Ramble Jon Krohn, aka RJD2, and the long-running Chicago-based post-rock ensemble Tortoise.
9 pm, Crystal Ballroom, $27.50
Joe Rogan
The comedian, UFC commentator, NewsRadio star, and popular podcast host brings his drug-altered philosophy and questionable hot takes to the Schnitz.
7:30 pm, Arlene Schnitzer Concert Hall, $35-60
Disenchanter, Gozu, Ape Machine
It takes a lot to stand out in this world, and Disenchanter does just that. The Portland trio echo the '70s without sounding like a retro rip-off, and are devastatingly heavy without getting bogged down like so many doom bands. Plus, frontwoman Sabine Stangenberg is a powerful vocal force that few of Disenchanter's contemporaries can match. Put simply, Disenchanter rips. BEN SALMON
9 pm, (The World Famous) Kenton Club
Real Estate
Singer-songwriter/guitarist Martin Courtney and his Ridgeway, New Jersey-hailing jangle pop and indie rock outfit return to Portland for an all ages show in support of their new 2017 album, In Mind.
9 pm, Wonder Ballroom, $20-23, all ages
John Heffron
A weekend of stand-up from a Last Comic Standing winner who also played radio sidekick to Danny Bonaduce on a Detroit morning show on Q95-5. Heffron also became a successful entrepreneur thanks to the success of his board game, That Guy! Game, which he co-created with his partner Joel Zimmer.
8 pm, Helium Comedy Club, $15-33
9th Annual Health Care Symposium
Titled "Women & Children First," this years health care symposium focuses on the future of health care for women and children in Oregon. With a town hall featuring Congresswoman Suzanne Bonamici, Oregon House Speaker Tina Kotek, Columbia-Willamette Planned Parenthood CEO Stacy Cross, and more. Admission includes social hour beverages.
5 pm, OHSU Waterfront Collaborative Life Sciences Building, $25-75
Don't forget to check out our Things To Do calendar for even more things to do!