Soul and Science. The two might not seem like they go together at first blush, but both are necessary, and worthy of celebration. The March for Science takes over the nation on Saturday, and the Soul'd Out Festival takes over Portland all weekend long. That means you have a chance to make Bill Nye and Solange proud, and those are chances you should make good on. And if that's not enough for you, there's also a visit from the '90s best angels, Big Freedia bouncing like crazy, Marc Maron getting his lovable grump on, the return of Saturday Morning Cartoons, Earth Day functions in both drinking and less-drinky versions, and a chance to catch brunch with the cool kids of Portland's stand-up scene. It's a busy weekend—hit the links below and load your plate accordingly.
---
Jump to:
Friday
|
Saturday
|
Sunday
---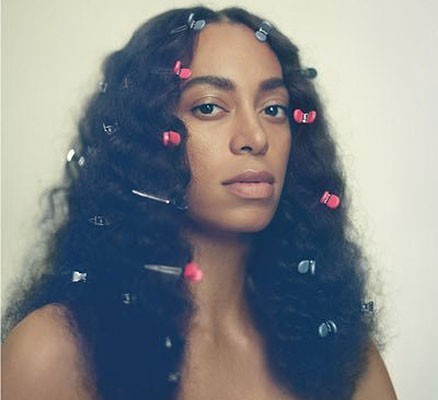 Solange, Jamire Williams
Last year, Solange released one of the most gorgeous and important records of all time, A Seat at the Table. Throughout its 21 radiant and complex R&B tracks, Solange demands respect ("Don't Touch My Hair"), makes room for her anger ("Mad"), and remembers to love herself ("Borderline (An Ode to Self Care)"). Her Portland show will be nothing short of heavenly. CIARA DOLAN
8 pm, Arlene Schnitzer Concert Hall, $50-99
I Love the '90s Tour
It goes without saying that the I Love the '90s Tour lineup probably has both late '80s/early '90s hip-hop heads and millennial ironists squealing in their jammy jams. This type of exhibition exploits the unavoidable pockets of nostalgia brewing in the shadows of your grown-up sociopolitical austerity, and it's possible that this could not come at a better time. While it's strange for every generation to be re-marketed the decades of their youth in a "those were the days" package tour, the fact remains that in the history of modern hip-hop, pop, and even indie rock, the groups assembling at the Moda Center Friday night are legitimate royalty, with the exception of Vanilla Ice (sorry, guys). Salt N Pepa with Spinderella?! TONE LOC?! I don't even wanna get into Young MC, Rob Base, or All 4 One right now, or I'm going to start cry-typing all over my MacBook. RYAN J. PRADO
7:30 pm, Moda Center, $38-68, all ages
Giorgio Moroder, Dâm-Funk
Surveying today's landscape of computer-dominated music, it's tough to think of a figure more influential than Italian composer and producer Giorgio Moroder. A pioneer of Italo disco and almost singularly responsible for the enduringly icy-hot sound of '80s synthpop, Moroder has in recent years followed trends rather than starting them, but seeing this living legend in the flesh is bound to be reward in itself. NED LANNAMANN
8 pm, Roseland, $25
Rodney King
A one-weekend-only (and final) stage performance of frequent Spike Lee collaborator and acclaimed actor Roger Guenveur Smith's one-man play, looking at the life of Rodney King through the perspective of his life as, according to Guenveur Smith, "the first reality TV star."
7;30 pm, Artists Repertory Theatre, $15-30
Mr. Wrong, Sad Horse, Bobby Peru, Cool Flowers
I dare you to listen to Mr. Wrong without having visions of Olympia, Kathleen Hanna circa 1992, and Bratmobile cassettes dance around in your head. Mr. Wrong's throwback to riot grrrl punk might seem derivative to listeners who aren't filled with perpetual anger and fear—which, if that's a foreign concept to you in 2017, what the fuck—but with America's current regime, the ever-glaring lack of intersectionality in liberalism, and you know, the state of the whole world right now, all I want to hear is music for femmes to scream to. Though Mr. Wrong's songs could benefit from more instrumentation and maybe slightly crunchier production, listeners really get the impression that what they're hearing is an impassioned, direct line between the band's frustration and our headphones. I'm all for it. EMMA BURKE
8 pm, Clinton Street Theater
Big Freedia, Tribe Mars
If you love to bounce, then bow before the queen: Big Freedia, the undisputed royalty of New Orleans booty bounce music. Her call and response rapping style paired with lightning fast ass-shaking will command you to join in—so stay hydrated. She's gonna squeeze out every last drop of sweat. WM. STEVEN HUMPHREY Read our interview with Big Freedia.
10 pm, Dante's, $20
Marc Maron
After a one-man show detailing life after divorce, and a stint on liberal morning talk-radio, Maron found success picking the brains of comics, actors, writers, and musicians on WTF, plumbing the depths of dysfunction, neurosis, self-loathing, and neediness; the wellspring from whence his sharp, ragged comedy geysers forth.
7;30 pm, Aladdin Theater, $30
PSU Earth Day Festival
Portland State's Environmental Club hosts this interactive festival providing opportunities to learn about our environment through activities and presentations.
11 am, South Park Blocks, free
2017 Spring Nano Beer Festival
A spotlight solely on the Northwest's best small-batch breweries, at one of the best beer stores in the region, featuring over 60 unique beers, ciders and meads, with raffle prizes from Showers Pass, Kegs Unlimited, and more.
2 pm, John's Marketplace, $20-30
Design Week Portland
Dive in to this year's Design Week Portland, and you'll be treated to a fascinating glimpse into Portland's world of design, architecture, and fashion, where you can go on an art hike through the Sandy River Delta, get the scoop on campaign art from a panel featuring Commissioner Chloe Eudaly, and learn how to cultivate your best inner boss lady with Boss Ladies PDX. MEGAN BURBANK
Various Locations, Visit the full schedule at designweekportland.com
The Way Up
You can find DJ Solo (originally from Accra, Ghana) burning up dance floors at first Thursdays at Fifth Avenue Lounge and first Saturdays at Local Lounge with his signature blend of current and throwback dancehall, hip-hop, Afrobeat, and Top 40 remixes. His nights bring in a diverse crowd looking to get sweaty and stretch out their hips dancing to globally minded pop music with a tropical feel. For The Way Up Afro/Caribbean Dance Party he's teaming up with veteran DJ Freaky Outty, who's behind events like SNAP!, Body Party, and 50: A Possible History of Dance Music. With their combined reservoirs of heaters, the duo will bring a worldly perspective to Holocene's lineup with a spirited mix of dancehall, soca, Afrobeat, reggae, reggaeton, and all manner of international club music. It'll be a polyrhythmic and Caribbean-tinged departure, so come prepared to give up those gray days for a moment and add some sunshine to your night. DANIELA SERNA
9 pm, Holocene, $5-10
Farnell Newton & the Othership Connection, Eldridge Gravy
The local jazz, soul, and gospel staple and his funky backing band pay tribute to the music of Prince as part of the 2017 Soul'd Out Festival.
9 pm, Star Theater, $12
Inaugurada La Primavera: Night 1
Beloved and Soul'd Out Festival present night 1 of Inaugurada La Primavera, a live art show featuring the works of Chapel of Sacred Mirrors founders Alex & Allyson Grey, along with live music by legendary Chicano band Las Cafeteras and Gran Ritmos co-founder Coast2c, plus visuals by Johnathan Singer.
9:30 pm, Melody Ballroom, $20-50
Spring Used Book Sale
Friends of the Library turn the Doubletree's exhibit hall into a giant haven for book lovers, with thousands of items at vastly reduced prices, including hardcovers, trade paperbacks, CDs, DVDs, audiobooks, LPs, and more. Proceeds benefit the Multnomah County Library, the second most-used library system in the country.
6 pm, Doubletree Hotel (Lloyd Center)
Tony Starlight's Neil Diamond Experience
There are other tributes to Neil Diamond out there, but nobody does them with the showmanship and flair that Tony Starlight's been doing it for over 20 years.
8 pm, The Tony Starlight Showroom, $30-74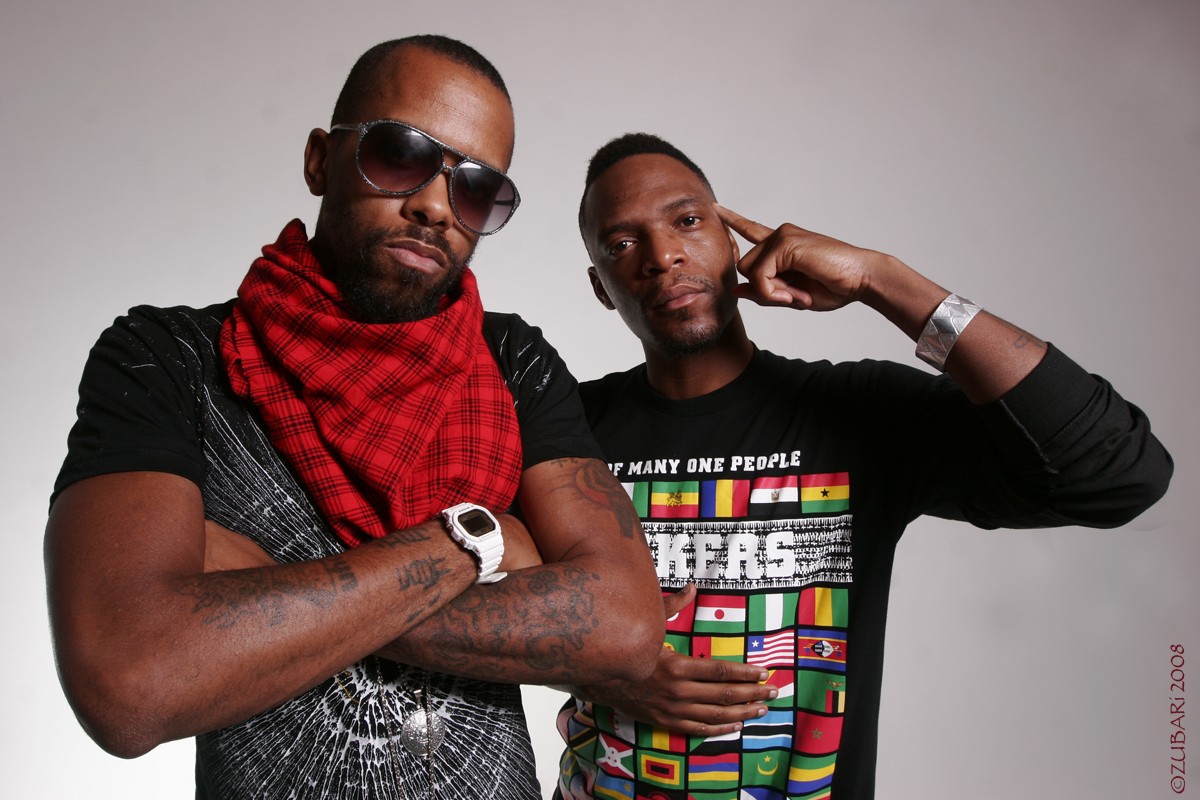 Dead Prez, Mic Crenshaw, Libretto, Maze Koroma, Mat Randol
It's a sign of how outrageously stacked this year's Soul'd Out lineup is that the venerable duo Dead Prez is one of the more low-key imports. Also very odd: that Biketown, the city's Nike-swoosh-festooned bike share system, was offering up free tickets on Twitter. DP wants nothing to do with Nike's capitalist bullshit, they're probably going to do push-ups (and maybe rep Rollerblading) on stage, and they're the fucking best. DIRK VANDERHART
10 pm, Dante's, $17
March for Science Portland
In a mere three months, Donald Trump—who lost the popular vote by 2,864,974 votes—has fucked up a bunch of shit. But the most terrifying of those fuck-ups have been his administration's brutally ignorant attacks on science. Take Trump's cabinet appointments—which included making an ExxonMobil oil profiteer Secretary of State, and giving the Environmental Protection Agency to a dipshit who doesn't believe in global warming. Take the gag orders he placed on government scientists, or his pandering to oblivious anti-vaxxers. Take the deletion of scientific data from government websites, the slashing of scientific budgets, the approval of the Keystone XL Pipeline, or the reversals of President Barack Obama's landmark climate change efforts. But don't fall into despair quite yet. Part of a simultaneous series of protests taking place nationwide, the March for Science Portland is set to take over Portland on Earth Day—kicking off with a rally in Tom McCall Waterfront Park that will lead into a march through downtown, followed by live music and a "Science Expo" where you can find out how to continue being involved in what will be the defining issue of our time. ERIK HENRIKSEN
10am, Tom McCall Waterfront Park, free
Voz Hispana Cambio Communitario Benefit
An all-star sampler of Portland punk and indie rock comes together Saturday night to play Smart Collective, which might be Portland's best youth-oriented DIY space. Multi-instrumentalist Gillian Frances headlines with dreamy folk music layering sparse guitar and piano melodies for an effect that will probably make you involuntarily cry. The bleeding-heart pop-punk of Quone has all five members contributing vocals (sometimes during the same song) like an intersectional, leftist Los Campesinos! Two Moons, the intricate three-piece who released one of my favorite EPs of the year, Strings, is the breathy guitar-pop songwriting project of Aaron Liu. Arbor Daze follows the sinister and haunting lineage of outlaw country, while Being Awone plays pretty odes to mundane childhood memories and adult anxieties. All of the donations collected at the door will go to Voz Hispana Cambio Communitario, a fantastic Woodburn-based nonprofit focused on developing community organizations in marginalized communities that offers aid to all immigrants, regardless of status. CAMERON CROWELL
6 pm, Smart Collective, $5-10
Ohio Players, Marlon McClain, Andy Stokes
One of the best and most influential funk bands to ever put it on the one comes to Portland as part of the Soul'd Out Music Festival, with a show that is still skin tight after all these years.
8 pm, Roseland, $35-49.50
Record Store Day at Music Millennium
Music Millennium celebrates the 10th annual Record Store Day with early hours, autograph sessions with the Ohio Players at 3pm and Susana Millman at 5pm, and live performances by Joel Rafael & John Trudell's Bad Dog at 7pm and Portugal. The Man at 9pm. Free coffee and muffins will be served from 7am-8am, and gift bags will be distributed to customers while they last.
8 am, Music Millennium, free
Extradition Series 2017 Spring Concert
The Extradition Series 2017 Spring Concert features a group of regional musicians performing a set of 20th- and 21st-century experimental music, including Toshi Ichiyanagi's "The Field," John Cage's "Song No. 85," Takehisa Kosugi's "Plus/Minus," Alvin Lucier's "Wind Shadows," and G. Douglas Barrett's "Two Voices."
7 pm, Leaven Community Center, $5-15
The Cool Whips, The Sellwoods, The Strange Effects
By now, power-pop has become something of a folk tradition. While musicians operating in other genres balk at imitation, power-pop artists shamelessly emulate their heroes, from the mop tops and Bomp! pins down to the Rickenbackers and Chelsea boots. It could be said that Eric Ramon of Portland stalwarts the Cool Whips is really just emulating himself—he played guitar in the obscure '70s power-pop band Continental Miniatures, who scored a minor hit with a cover of Dusty Springfield's "Stay Awhile." Because the style of music is inherently formulaic, the line between "good" and "bad" power-pop is often imperceptible. It all comes down to hooks and guts. Baddies, the Cool Whips' latest LP, has both in spades: First track "My Old Man Is a Drag"—which, yes, is a song written by adult men about how much they dislike their dad(s)—sounds like Rubber Soul-era George Harrison teaming up with ? and the Mysterians. Dewy-eyed reverie "Liberace's Lamp" highlights the Cool Whips' flair for imaginative lyricism, an uncommon trait among modern power-pop bands, and highlight "Inside Outsider" sounds like the band put their favorite '60s songs in a blender, with an intro more than a little reminiscent of "Last Train to Clarksville" and a chorus that could've been lifted from a Hollies song Graham Nash never completed. Baddies is everything a great power-pop record should be—let's just hope the rest of the world is listening. MORGAN TROPER
9 pm, Twilight Cafe & Bar, $7
The Shivas, Candace, Ah God
Sometimes there's no sweeter sound than that of true rock 'n' roll vibration, and nobody knows this better than the Shivas. CHRIS SUTTON
8 pm, The Know
Hecklevision: Bio-Dome
An opportunity to turn your phone into a weapon of textual comedic destruction, aimed directly at two of the most mockable movie stars of the 20th century, Pauly Shore and Stephen Baldwin, as they drag their asses all over Jason Bloom's Bio-Dome like a pair of confused-yet-eager puppies with a bad case of worms. Let local stand-ups Jon Washington, Paul Schlesinger, Megan Moyles, Craig May, Dylan Jenkins, and Mark Saltveit paint the targets big and bold with their own one-liners, and then open fire and help put this '90s trash out of its misery. BOBBY ROBERTS
9:30 pm, Hollywood Theatre, $9
Rose Tribe Invitational
Portland's TYuS collects inspiration from past greats, but paired with his talent and youthful energy, he shows promise as a source of sexy, radio-ready neo-soul. EMMA BURKE
10 pm, Star Theater, $15
Debussy's La Mer
Saturday through Monday, the Oregon Symphony delivers its most seaworthy program of the season, kicking off the show with The Hebrides from Felix Mendelssohn and wrapping things up with Claude Debussy's beautifully impressionistic La Mer—perhaps one of the most transporting orchestral pieces ever created. The setlist also features Circulating Ocean, a darkly mysterious 2005 composition from Toshio Hosokawa that plumbs the currents of imagination and showcases sounds you simply won't hear anywhere else. As if all this wasn't already worth the price of admission, Rip City's sickest unplugged band will be joined by virtuosic Dutch fiddler Simone Lamsma to perform Benjamin Britten's one and only violin concerto. Written in response to the dread of 20th-century war, Britten's sonic wonder is a technical and emotional challenge for the soloist, and a relentlessly intriguing work for the listener. BRIAN HORAY
7:30 pm, Arlene Schnitzer Concert Hall, $23-105, all ages
In Punk We Crust: A Benefit for TransActive Gender Center
Some of the Northwest's best punk outfits come together for the benefit of TransActive Gender Center, with Cliterati, Generation Decline, Speedwitch, and Juicy Karkass all hitting the stage for a great cause.
9:30 pm, Ash Street Saloon, $10
Saturday Morning Cartoons
Action/Adventure presents a curated three-hour block of pure, sugar-coated, milk-drenched nostalgia in the form of Reagan-era 30 minute commercials for toys, broken up by vintage 30 second commercials for more toys. And probably that one ad where a yellow blob talks about turning cheese into a wagon wheel.
10 am, Action/Adventure Theater, $5-15
Hoppy Earth Day Brew Fest
Portland Brewing celebrates Earth Day with one of the best things to ever come from the Earth: Beer. Benefitting the Oregon Brewshed Alliance, the Hoppy Earth Day Brew Fest features live music, vendors, and offerings from Base Camp, Fort George, Portland Cider, Ecliptic, Ninkasi, pFriem, and more.
1 pm, Portland Brewing Company, $15-20
Healing the Healthcare Blues: Inner City Blues Festival
Norman Sylvester's sixth annual inner city blues festival to help raise funds for Health Care for All Oregon, hosted by Renee Mitchell, Ken Boddie, and Paul Knauls.
6 pm, Eagles Lodge (F.O.E. #3256, $20-25
KPSU Zine & Poetry Symposium
If you have a creative mind, appreciate creative minds, and want to have well chosen words and thoughts poured into your ears and your eyes, KPSU is providing an opportunity to get all that done and done well with their second annual zine and poetry symposium.
7 pm, PSU's Smith Memorial Student Union, free
Free Fire
"You know what? Fuck the small talk. Let's buy some guns, eh?" So speaketh Chris (Cillian Murphy) right at the start of Free Fire. It's a compelling argument. So: Creedence Clearwater Revival's "Run Through the Jungle" hits the speakers. A motley, inept crew of criminals strides into a rundown, rubble-strewn warehouse. And then the bullets start flying, and the blood starts spurting, and the jokes start rolling, and Free Fire gets going. It doesn't let up for 90 minutes. ERIK HENRIKSEN
Various Theaters, see Movie Times for showtimes and locations
Record Store Day at Everyday Music
The downtown Burnside branch of Everyday Music celebrates the 10th annual Record Store Day with in-store DJ sets and live music from Bed., Plastic Cactus, Wild Ones, Weezy Ford, Shy Girls, Vanity Project, Laura Palmer's Death Parade, and Blake Hicks.
8 am, Everyday Music (Downtown), free
Taylor Bennett, Brian Fresco, Melo Makes Music
The Taylor Bennett Show is coming to Portland and you should check out the 21-year-old, Chicago-based socially conscious musician as he makes his way up the rap ranks. Hop on Spotify, listen to Bennett's Broad Shoulders from 2015, and then this year's Restoration of an American Idol with the great song "Grown Up Fairy Tales" featuring Chance the Rapper, who, ya know, also happens to be his older brother. DOUG BROWN
8 pm, Peter's Room at the Roseland, $15, all ages
Musical Inspiration: Honoring Jimmy Mak
Portland's best musicians come together to pay well-deserved tribute to one of the city's biggest champions of local artists and lovers of jazz in all its forms. Performers include Andy Stokes, La Rhonda Steele, Patrick Lamb, Jarrod Lawson, Soul Vaccination, the Mel Brown B-3 Organ Band, Bobby Torres, and many more. Proceeds will fund a jazz scholarship at Portland State University in Jimmy's name.
7 pm, Roseland, $25-65
Sanctuary Sunday
For nearly four years, Coco Madrid's ambient experimental monthly series Sanctuary Sunday has taken over different venues around Portland. These shows feature musicians from varying electronic subgenres, from glitch to IDM to drone to experimental soundscape. This month celebrates the event's first tape compilation released by Portland's Ewe of Now Recordings, and three featured artists will perform. Ant'lrd (AKA Colin Blanton) makes music for riding swirls through interplanetary drone-scapes—like something out of a science fiction novel, it will immerse you in otherworldly illusions. The shimmering electric sound of Kyle Landstra glistens in a faraway dimension of splendor. The epic and multi-faceted work of Pulse Emitter (AKA Daryl Groetsch) is a haze of bliss covered in metallic dreams of lost worlds. CHRISTINA BROUSSARD
7 pm, Leaven Community Center
The xx, Sampha
English band the xx plays the kind of angsty, minimalist electro-pop that probably makes arena venues feel like fishbowls full of black glitter and emotion. Earlier this year the band released a new album called I See You, which moves beyond make-out music with polished production and club-ready tracks like "Dangerous." CIARA DOLAN
8 pm, Moda Center, $39.99
The Zombies
Seeing bands you love perform songs you love almost 50 years after their initial release is often a fool's game. You know you're buying tickets to what could be a total dismantling of any positive associations you have with the music, potentially ruined by seeing musicians who were once on the cutting edge of cool now wearing Tommy Bahama. When I saw the Zombies perform 1968's beautiful baroque-pop album Odessey and Oracle all the way through in 2015, I was expecting the disappointing scenario outlined above. Instead, the band delivered in full. They were charming, self-aware, and sounded just like the recordings. The Zombies' set delved beyond psych-rock hits like "Time of the Season," showcasing the band's Kinksesque literary songwriting and beautiful harmonies. I can't recommend seeing them perform Odessey and Oracle highly enough. EMMA BURKE
8 pm, Aladdin Theater, $57.50-60, all ages
NE-HI
NE-HI is a four-piece guitar-rock band with all the right guitar-rock band influences. Take a spin through their new album Offers and you'll hear some sweet New Zealand jangle, some urgent post-punk snarl, some prickly indie-rock guitars, and a hint of shoegaze haze. Birthed in the DIY/basement scene on Chicago's Northwest side, the band first gained traction thanks to hometown music critic Greg Kot's Best of 2014 list, which led to more touring, more attention, and a desire among NE-HI's members to write better songs. The result is Offers, which shimmers, shakes, and splinters in a consistently satisfying way. NE-HI does things you've heard before, but they do them well. If you're an "indie rock is dead" type, there are probably better options for you in town. But if NE-HI's thing is your thing, get thee to Mississippi Studios. BEN SALMON
9 pm, Mississippi Studios, $10-12
Mary Poppins
Dick Van Dyke is a national treasure and one of the most charming men to ever step in front of a film camera, but holy shit his attempt at a British accent is one of the worst crimes against that country since Guy Fawkes. The rest of the movie is all sorts of sugary-cute, though. It's got dancing cartoon penguins! BOBBY ROBERTS
2 pm, Hollywood Theatre

Cool Kids Brunch Show
This special brunch installment of comedian Andie Main's variety show at the Doug Fir Lounge features stand-up from Mercury "Undisputable Geniuses of Comedy" Mohanad Elshieky, Katie Nguyen, and Phil Schallberger, plus live music from Dreckig, the local psych-trip-hop duo comprised of Papi Fimbres and Shana Lindbeck
11 am, Doug Fir, $20
Stephan Pastis
Stephan Pastis, creator of the popular and frequently awesome comic strip Pearls Before Swine, offers up a treasury collection, Pearls Hogs the Road.
4 pm, Powell's Books at Cedar Hills Crossing, free
Andrew Endres Collective, Stephanie Kitson
Though guitarist Andrew Endres' name toplines this new jazz ensemble, the project really embraces the "collective" part of their moniker. On Desolation, the group's debut album of meditative, European-inspired instrumentals, no single player strives to outshine the rest. That manages to be the case even when the musicians peel off on their own, as the album boasts some of the most understated solos on record. Even a blowsy instrument like a baritone sax (wielded with authority by Lindsey Quint) somehow knows its place. Everyone is working toward the good of the unit, synthesizing into something cooling and exalting.
8 pm, Turn! Turn! Turn!
The Cactus Blossoms, Jack Klatt
The Cactus Blossoms' 2016 album You're Dreaming is one of the best easy-like-Sunday-morning records around. It's gentle and warm, but not at all sleepy, the perfect thing to ease you into a day of recharging and relaxation. Brothers Jack Torrey and Page Burkum wield harmonies that rival the Everlys and Louvins for sheer symbiosis, traversing the ghost radio waves of America's past, when AM broadcasts would spread country tones and folksong storytelling to broad swaths of the nation, reaching big city apartments and faraway farms in tiny hamlets alike. So put on the Cactus Blossoms this Sunday morning and greet your week with a fresh sense of purpose—and when evening falls, head on down to the Doug Fir to catch the Minnesota outfit in person. NED LANNAMANN
9 pm, Doug Fir, $13-15
Don't forget to check out our Things To Do calendar for even more things to do!