Summer's in full swing. The public pools are open. The days are sunny. The city awaits, a playground of entertainment beckoning you to jump in, with free shows from Orquestra Pacifico Tropical, Curtis Salgado, the Mercury's own Sound + Vision series; free stand-up showcases courtesy the agile minds behind The Real Comedy Spot and Earthquake Hurricane, and an opportunity to take in the latest mindblowing visual spectacle from Christopher Nolan—in 70mm! It's a busy week ahead, so hit the links below and load your plate accordingly.
---
Jump to:
Monday
|
Tuesday
|
Wednesday
|
Thursday
---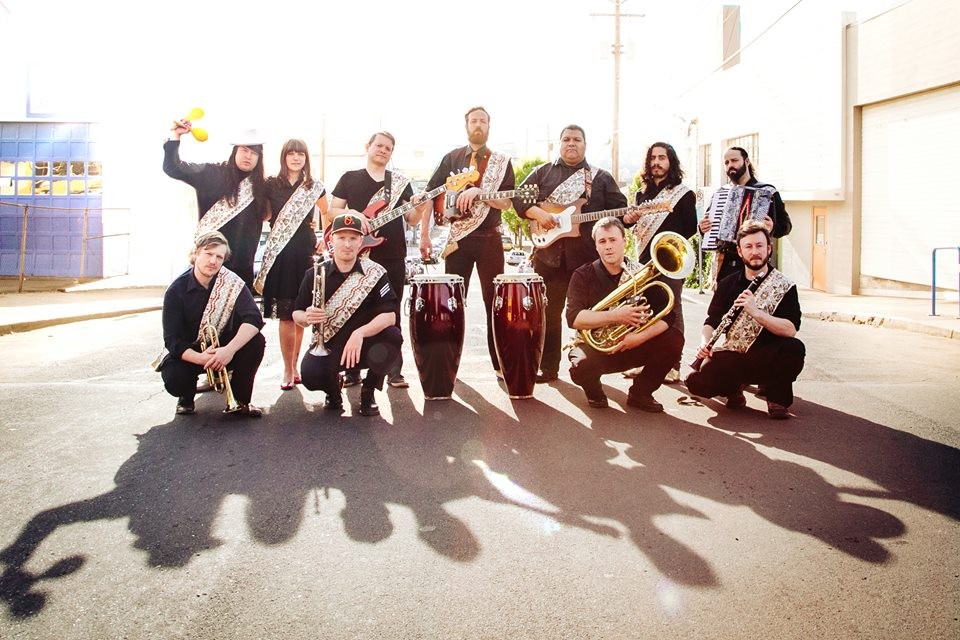 Orquestra Pacifico Tropical
Portland's summers justify living here—a welcome, much-needed, and all-too-brief respite from the rain-slicked, death-dreary misery of the rest of the year. And it's hard to think of a better way to enjoy summer than heading to the delightful Sellwood Riverfront Park (a very good park for watching dogs, FYI) to listen to a free show from Portland's sprawling, rambunctious cumbia band Orquestra Pacifico Tropical. If there's better music to listen to on a summer day in a park, humankind has yet to invent it. ERIK HENRIKSEN
6:30 pm, Sellwood Riverfront Park, free
Lyle Lovett & His Large Band
An evening of country, Americana, and bluegrass with the acclaimed singer/songwriter out of Klein, Texas and his massive backing band.
7:30 pm, Arlene Schnitzer Concert Hall, $45-80
Tracy J. Prince, Zadie Schaffer
Dr. Tracy J. Prince and her researcher Zadie Schaffer read from Notable Women of Portland, their new book spotlighting some of the city's most important women pioneers, doctors, artists, suffragists, politicians, and authors from over the ages.
7:30 pm, Powell's City of Books, free
Danielle Ate the Sandwich, The Doubleclicks
Angela Webber—half of the nerd-folk duo the Doubleclicks—will soon depart for Los Angeles, which means this Doubleclicks show will be the FINAL ONE IN PORTLAND (well, for the foreseeable future, anyway). For the past six years, sisters Aubrey and Angela Webber's scrappy, funny, feminist duo has been one of the better things about this town, with their clever-but-not-cloying, earnest-but-not-sappy folk finding fans everywhere from the Doug Fir to comics conventions. Keep your fingers crossed for stuff from Love Problems, which comes out in August, and features songs like "Out of Charge" ("I wanna give my love to you all day/But sometimes I come up empty/My heart just doesn't hold charge/The way it did not so long ago") and "Big Bang," a duet between Angela and Jonathan Coulton that distills the vast abyss of the cosmos into a breakup ("In space, everything starts moving out," Coulton sings, "and in between all of the planets is a big and empty vacuum." "What happened next?" sings Angela. "Somehow our bed becomes 30 miles wide.") ERIK HENRIKSEN
7 pm, Siren Theater, $10
David Lynch: A Retrospective
A friend once told me he imagined David Lynch as a nice dad who'd serve you quinoa while discussing the benefits of transcendental meditation. Maybe that's a weird way to describe the filmmaker behind such horrors as Mulholland Drive and Blue Velvet, but I get it. Lynch's movies aren't comfortable, but the strong emotional engagement they elicit feels like a gift, and so does NW Film Center's Lynch retrospective. MEGAN BURBANK
NW Film Center's Whitsell Auditorium, click here for a list of titles and showtimes
The Real Comedy Spot
One of Portland's longest running local comedy showcases sets up shop at Ford Food & Drink. Same ol' Hyjinx hosting stand-ups working their newest jokes, brand new digs for the laughter to bounce around.
8 pm, Ford Food & Drink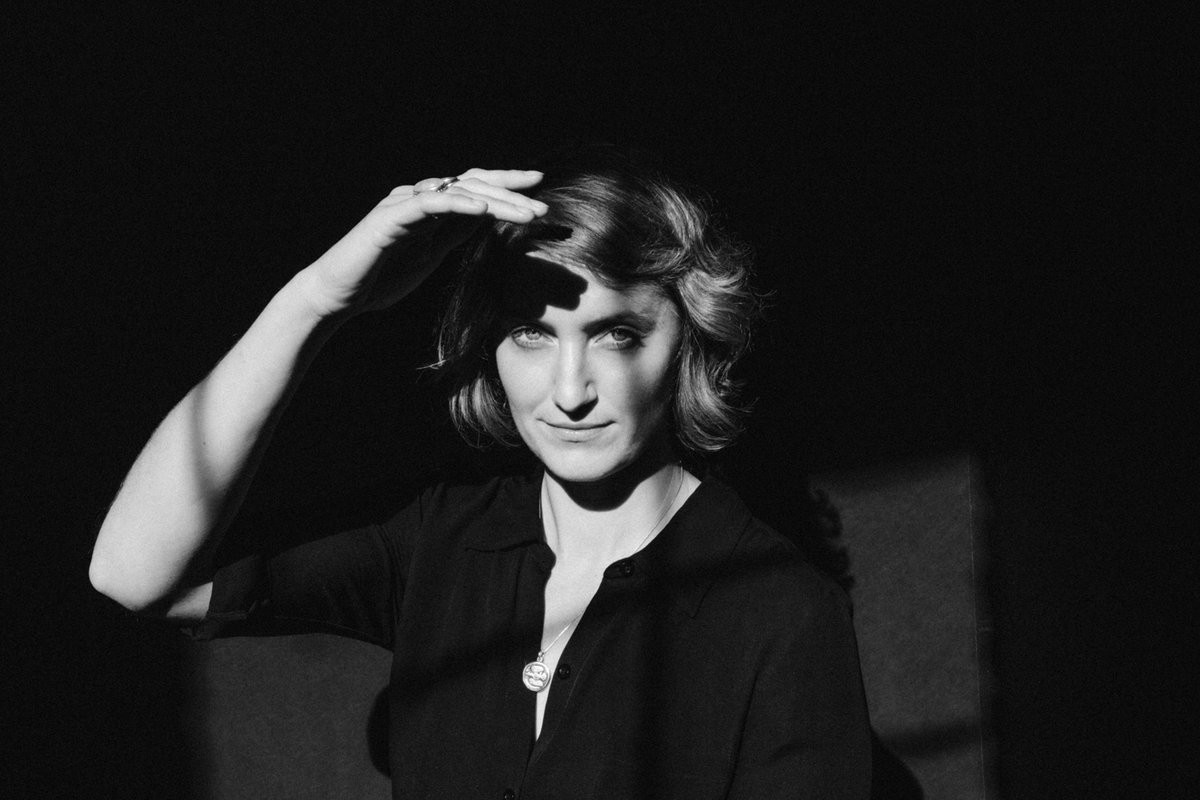 Joan Shelley, Michael Hurley
Joan Shelley's voice and songs are the most powerful force in folk music today. That doesn't necessarily mean the Kentucky singer/songwriter sells more albums, fills more seats, or makes more headlines than any of her contemporaries. But she should, because Shelley—along with her longtime guitar-wizard sideman, Nathan Salsburg—is responsible for two of the very best albums (in any genre) of the past five years. 2017's Joan Shelley and 2015's Over and Even are warm, patient, and beautiful works, where songs unfurl at front-porch pace, revealing immaculate arrangements and deceptively memorable melodies delivered at barely more than a whisper. Together, Shelley and Salsburg take simple ingredients and turn out something spellbinding. Folksingers who cross over into mainstream success are few and far between, but it's easy to imagine Shelley doing it. BEN SALMON
8 pm, Mississippi Studios, $12-15
Iris Jupiter, Horse Movies, Slumberbox, Helens
Southern California's Iris Jupiter breaks the surf rock mold. In January the band released their self-titled debut, which seamlessly blends the energy of pop punk and the distorted quality of garage rock. Fortunately, they manage to do so while avoiding kitsch—instead, their first album sounds like a fuzzy pop dream. For this Portland tour stop, they'll be joined by local group Helens, who've mastered a dark mix of shoegaze, post-rock, and emo. Their songs hit like gusts of wind, with an all-encompassing fury and loudness. DELANEY MOTTER
8 pm, Black Water Bar
J Boog, The Movement
The Samoan-American rapper and reggae/R&B singer-songwriter out of Compton returns to the Wonder in support of his new album, Wash House Ting.
8:30 pm, Wonder Ballroom, $22-24
Maggie Koerner, Melville
The frontwoman of New Orleans funkateers Galactic steps out on a solo tour in support of her new bluesy, pop-influenced EP, Dig Down Deep.
9 pm, Bunk Bar, $8
Grindhouse Film Festival: Mighty Peking Man
The Shaw Brothers Studio's King Kong knockoff came out 1977—a year after Dino De Laurentiis' King Kong remake. Hey, War for the Planet of the Apes is out this week too! MONKEYS EVERYWHERE! Anyway, this is screening in 35mm and will feature live monkeys in attendance!
7:30 pm, Hollywood Theatre, $7-9
Jazz in the Garden: Darrell Grant & All for Naught
Secret special guests will be showing up to join Mr. Grant and All for Naught during his set for Lan Su's summer music series.
7 pm, Lan Su Chinese Garden, $20-30
Parasitic Ejaculation
Yes, they're a very, very good (and brutal) death metal band, but also, their name is Parasitic Ejaculation, and it would be a shame not to include them on this list for that reason alone. How often do you get to put together an events calendar and highlight an opportunity to go get a faceful of Parasitic Ejaculation, huh? I can tell you: It's not often.
8 pm, Ash Street Saloon, $10-13
Sound + Vision: Lenore., Ryan Oxford
This edition of the Mercury's monthly concert series Sound + Vision features two up-and-coming local artists: Lenore., an excellent folk outfit that's getting ready to release its debut LP in September, and Ryan Oxford, who released his own debut, Fa Fa Fired, last January. As always, this Sound + Vision show is completely free! Tip your bartender. CIARA DOLAN
9 pm, Mississippi Studios, free
Musiq Soulchild, Maurice Moore, Starchile
Philadelphia-hailing singer/songwriter Taalib Johnson, AKA Musiq Soulchild, brings his soulful blend of R&B, funk, blues, jazz, gospel, and hip-hop to the Crystal in support of his 2016 album, Life on Earth. Maurice Moore provides support. Hosted by Starchile.
8 pm, Crystal Ballroom, $40-45
Curtis Salgado, Alan Hager
Portland Parks and Recreation's Concerts in the Park series presents an evening of blues, R&B, and soul with bonafide Portland music legend Curtis Salgado on vocals and renowned musician Alan Hager on guitar.
6:30 pm, Dawson Park, free
Michelle Branch
The Grammy-winning pop and rock singer/songwriter known for her hit albums The Spirit Room and Hotel Paper plays an all ages show at the Hawthorne Theatre in support of her long-awaited third full-length, Hopeless Romantic.
8 pm, Hawthorne Theatre, $26-30, all ages
The Drums, Stef Chura, Soccer Mommy
Frontman Jonny Pierce brings his Los Angeles and New York-based indie pop project back to Portland for an all ages show in support of the band's fourth full-length, Abysmal Thoughts.
8:30 pm, Wonder Ballroom, $16-18, all ages
Portland's Funniest Person: Final Round
Past winners of this contest have pretty much all promptly packed their shit, moved to Los Angeles or New York, and gotten steady work making people laugh a lot on a national stage. Tonight's final round will provide you with an excellent chance to see who from our comedy community is about to make that leap for themselves.
8 pm, Helium Comedy Club, $20
Dunkirk (in 70mm)
Depending on who you ask, you'll get wildly different reactions to the films of Christopher Nolan: Are Inception, Interstellar, and The Dark Knight profound cinematic artworks, or overrated, self-serious misfires? Regardless, just about everybody agrees on a couple of things: Nolan combines sound and image to create powerfully visceral experiences, and his films are always worth seeing big, loud, and in a theater full of people. His new WWII drama, Dunkirk, stars Tom Hardy, Kenneth Branagh, and Mark Rylance—and the only place to see it on 70mm, the prestige format Nolan shot it on, is at the Hollywood Theatre. ERIK HENRIKSEN
Hollywood Theatre, see Movie Times for showtimes, $15
Austra
The electronic pop of Austra is cavernous and cool, with gauzy synths and automated beats that marry the fragility of Katie Stelmanis' very human voice with the geometric perfection of digital sound. NED LANNAMANN
9 pm, Doug Fir, $20-23
Mean Jeans, Poison Rites, P.R.O.B.L.E.M.S., Public Eye
Portland's premier party rock trio the Mean Jeans resurface to give your summer a much-needed shot of adrenaline in the form of a sweaty punk rock rager at the Tonic Lounge.
9 pm, Tonic Lounge
Earthquake Hurricane
Powerhouse local comedy show Earthquake Hurricane returns, with Mercury-approved, dry-as-fuck stand-up and improviser Katie Nguyen co-hosting alongside beloved regulars Alex Falcone and Anthony Lopez, all in the show's new Ford Food & Drink digs. Now more than ever, we need comedy and liquor. Get 'em both here! MEGAN BURBANK
8 pm, Ford Food & Drink
Bianca Marais
South Africa-born, Toronto-based author Bianca Marais reads from Hum If You Don't Know the Words, about two families living in Apartheid-era South Africa whose lives are forever changed in the aftermath of the Soweto Uprising.
7:30 pm, Powell's Books on Hawthorne
Supaman, Burial Ground Sound, Blue Flamez
Seattle-based Apsáalooke rapper Christian Parrish Takes the Gun, better known by his stage name Supaman, returns to Portland for a headlining show at the Star Theater.
8 pm, Star Theater, $12
Reptaliens, Boone Howard, Vexations
The up-and-coming Portland dream-pop outfit spearheaded by Bambi and Cole Browning bring their melodic sci-fi-inspired sound to Mississippi Studios ahead of their Captured Tracks-issued debut.
9 pm, Mississippi Studios, $5-7
Don't forget to check out our Things To Do calendar for even more things to do!