The clouds have come. The rain has started. Fall is here, and if you're the kind of person who welcomes this weather as a great opportunity to go inside and get lost in the world of cinema, this is a good week for you, as a highly-regarded sequel to a cinematic classic and a maker of multiple cinematic classics bookend the week—with the meat in this movie sandwich consisting of one Ashley Williams, S-Mart employee of the month. But if you prefer your rainy-day entertainment to be a little more musical, you're still covered like the umbrella Portlanders love to pretend they don't own (but you do and there's nothing wrong with it stop lying like you're too "real" to keep a torrential downpour off your fucking head): the bouncy pop of Bleachers, the old-school folk of Billy Bragg, and an all-star tribute to local legends Dead Moon. Oh yeah, and Blazers pre-season begins! It's a big week ahead—hit the links below and load your plate accordingly.
---
Jump to:
Monday
|
Tuesday
|
Wednesday
|
Thursday
---
Monday, Oct 2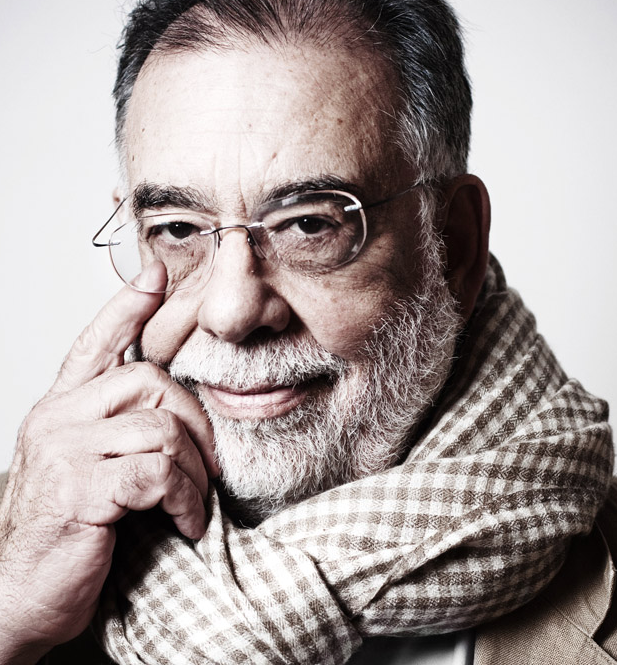 Francis Ford Coppola
The genius behind some of cinema's towering masterpieces (The Godfather, Apocalypse Now), a slew of stone-cold classics (The Outsiders, Rumble Fish, The Conversation), and few oddities (Captain EO, Bram Stoker's Dracula, that movie where Robin Williams played a 10-year-old), the brilliant Francis Ford Coppola is in Portland to discuss his new book, Live Cinema and Its Techniques, with New York Times culture reporter Melena Ryzik. This is an incredibly rare chance to hear Coppola reflect on the medium he redefined—don't miss it. ERIK HENRIKSEN
7:30 pm, Arlene Schnitzer Concert Hall, $15-70
Coldplay
Chris Martin and the boys return to the Moda Center for the Portland stop on a word tour supporting their 2016 album, A Head Full of Dreams.
7 pm, Moda Center, $99-750, all ages
National Geographic Live: View From Above
NASA astronaut Terry Virts comes to the Newmark to talk about his time spent aboard the International Space Station, where he used the Cupola module to capture a series of 360-degree views which would eventually find their way into the National Geographic book, View From Above, and the IMAX film, A Beautiful Planet.
7:30 pm, Newmark Theatre, $130-230
KIller of Sheep
Charles Burnett's gritty 1977 portrait of a Watts ghetto, has a lot to live up to—namely, its own hype. Burnett made Killer of Sheep as a UCLA film student for $10,000, using friends and neighbors as actors and shooting on weekends for over a year. The resulting film has been heralded by the National Society of Film Critics as one of the 100 Essential Films of all time, and was called "one of the most striking debuts in movie history" by GQ. Not only does Killer of Sheep live up to its own mythology, it transcends it as a fascinating, melancholy, and entertaining work of art and social realism. CHAS BOWIE
7 pm, NW Film Center's Whitsell Auditorium
The Victor Wooten Trio
The 5-time Grammy Award-winning bassist/composer and his backing trio consisting of drummer Dennis Chambers and bassist Bob Franceschini bring their funky blend of jazz fusion and rock to the Revolution Hall stage.
8 pm, Revolution Hall, $30-34
---
Tuesday, Oct 3
Bleachers, Tangerine
Fun. guitarist Jack Antonoff debuted his solo project, Bleachers, with 2014's Strange Desire, followed by 2015's Terrible Thrills, Vol. 2. In June he dropped the grandiose Gone Now, which features sticky-sweet melodies, plenty of saxophone solos, and cameos from pop-stars Lorde and Carly Rae Jepsen. It's over the top, opulent, and mindlessly fun. Though the record might not serve any meaningful purpose, it proves that substance isn't always necessary for good art. Plus, we always need to have fun, even when things look bleak. DELANEY MOTTER
8 pm, Roseland, $29-31
Portland Trail Blazers vs. Phoenix Suns
You know what's great about preseason basketball? Nothing fuckin' matters! Imagine going to the Moda, relaxing, and enjoying the game for the sake of the game? That shit can actually happen at this preseason matchup between the Blazers and the Phoenix Suns! Plus tickets are way cheaper! You know why? Because it doesn't matter! Come be a basketball nihilist! It's more fun! BOBBY ROBERTS
7 pm, Moda Center, $3-80, all ages
Billy Bragg
Songwriter Billy Bragg is a booming-voiced, left-leaning delight, and one of the only singers who has ever sung lyrics penned by American hero Woody Guthrie with the clever reverence they require. Equally influenced by punk and folk, his music is instantly lovable and hyperliterate. It's really good dad rock—your dad's a labor organizer, right? MEGAN BURBANK
8 pm, Aladdin Theater, $39.50-42, all ages
LIl Peep
A complex understanding of cultural references (specifically of the "sub-" and "pop" varieties) is required to explain both the punchline of a meme and Lil Peep. The 20-year-old, face covered in tattoos and hair dyed an ever-changing highlighter hue, specializes in slow, emo-infused rap. He tends to combine tropes from both genres, often in the same lyric: "I used to wanna kill myself/Came up, still wanna kill myself." This makes me think Lil Peep's musical point of reference is cultural panic. He glorifies sex, drugs, suicide, and anime—taken together, it's an incredible tableau of the media that has scared parents shitless for the past 30 years. Lil Peep raps over the Microphones, samples old cartoons, tweets incessantly, and has a faithful crew of equally sad boys who operate under the name GothBoiClique. I think his emo revival/rap/internet-core hybrid is entertaining, but I can feel myself understanding less of Lil Peep's art with each passing second. EMMA BURKE
8 pm, Wonder Ballroom, $18.50-21, all ages
Ian Doescher
The Shakespearean Star Wars saga returns with Doescher's The Force Doth Awaken, which re-imagines Episode 7 as a play of the Bard.
7 pm, Powell's Books at Cedar Hills Crossing

Buckethead, Brian & Brewer
Even if you don't really give a shit about Buckethead—in which case, welcome to the club, we're nearing capacity—you have to admire how frighteningly prolific the guy (girl? animatron?) is. He is a diligent-ass dude. On the other hand, though, how hard can it be to pump a record out when you're a "virtuoso guitarist"? MORGAN TROPER
8 pm, Revolution Hall, $22.50, all ages
Amos Lee & the Oregon Symphony
The acclaimed folk, blues, rock, and soul singer/songwriter out of Philadelphia returns to Portland for a special one-night show alongside conductor Norman Huynh and the Oregon Symphony. Together they will perform a set of songs off Lee's latest full-length, Spirit.
7:30 pm, Arlene Schnitzer Concert Hall, $30-105, all ages
B-Movie Bingo: Army of Darkness
Your monthly opportunity to literally check off a bingo card full of B-movie clichés! This month features Sam Raimi's classic Army of Darkness, which—a quarter-century after it was made, and after a gritty Evil Dead remake and two gory, goofy seasons of Ash vs Evil Dead—remains some of the most fun you can have watching a moron fight zombies.
7:30 pm, Hollywood Theatre, $7-9
Flavors of Resilience: An Indigenous Foods Celebration
Three incredible indigenous chefs are preparing a seven-course meal to raise funds for the Native American Food Sovereignty Alliance. Each course will be paired with ethnobotanical storytelling and songs from the Warm Springs Tribe of Oregon. Tender Table is raising funds for women of color and nonbinary POC to attend, which you can support at tinyurl.com/woc-resilience. EMILLY PRADO
6 pm, 8:30 pm, Han Oak, $100
---
Wednesday, Oct 4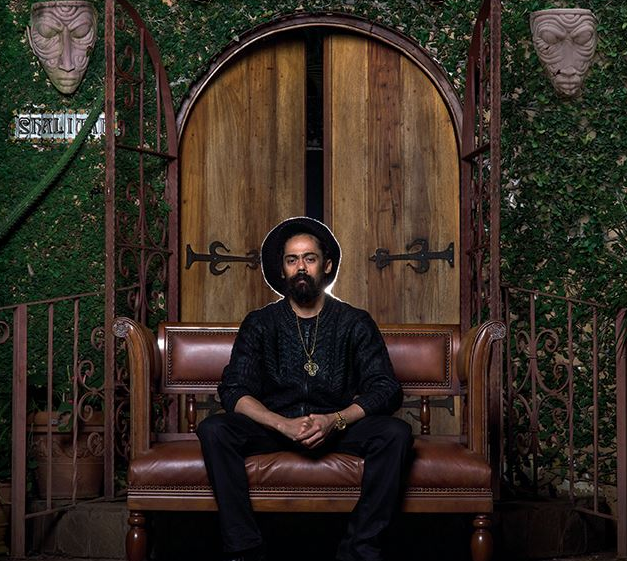 Damian "Jr. Gong" Marley
Damian "Jr. Gong" Marley has recently collaborated with Jay-Z on "Bam," a major highlight from 4:44, and Skrillex on "Make it Bun Dem," but in July, Bob Marley's youngest son released his fourth studio album Stony Hill, his first solo release in a decade. The 18-track album has variety: classic roots songs like "Looks Are Deceiving," marijuana-praises on "Medication," trap-infused beats on "Here We Go," and political musings on "Slave Mill." With his authoritative, euphonious voice, Damian Marley is carrying the family legacy. JENNI MOORE
8 pm, Roseland, $34
The I, Anonymous Show
One of Portland's funniest nights returns! Hilariously fabulous host (and recently elected Portland's Funniest Person) Caitlin Weierhauser picks the finest, most startling I, Anonymous submissions from the Mercury's website, reads them aloud, and then digs deep into each one with help from a terrific panel of the best comic minds Portland has to offer. This month, Caitlin will be joined by the verrrrry funny Brandon Lyons, Dan Weber, and Kate Murphy who will all share their very opinionated opinions! Don't miss the rants, confessions, and laffs! WM. STEVEN HUMPHREY
7:30 pm, Curious Comedy Theater, $10
Allah-Las, Entrance, Mapache
While lo-fi '60s garage revivalists continue to dominate LA's rock 'n' roll scene, the Allah-Las bring pristine clarity to the still-popular bouncy, psychedelic guitar sound of bands like the Zombies, the Monkees, and Tommy James and the Shondells. CAMERON CROWELL
9 pm, Revolution Hall, $15-18, all ages
Seun Kuti & the Egypt 80
The youngest son of African music legend Fela Kuti brings his backing orchestra to the Star Theater stage for a jam-packed night of dancey Afrobeat grooving
9 pm, Star Theater, $22
Lez Stand Up
One of Portland's single best stand-up showcases takes over the Helium stage and in all of one night becomes 1000 percent more female and gay than its been for the entirety of 2017. With sets from Marita DeLeon, Barbara Holm, Carlos the Rollerblader, Kirsten Kuppenbender, Laura Anne Whitley, Bob Wolf, and Portland's Funniest Person Catlin Weierhauser.
8 pm, Helium Comedy Club, $12-15
Paul Anka
The renowned Canadian-American singer/songwriter and actor known for hit songs like "Diana," "Lonely Boy," and "Put Your Head on My Shoulder" swings though the Arlene Schnitzer Concert Hall to regale Portland fans with a career-spanning set of tunes. (Yes, this is the guy Lorelai Gilmore's dog is named after.)
7:30 pm, Arlene Schnitzer Concert Hall, $40-125
Neo G Yo, E*Rock, DNVN, Neill Von Tally
Portland-based emcee Neo G Yo plays a release show for his debut album/book, Hazama, which was created in collaboration along with Japanese visual artist Yu Suda. E*Rock, DNVN, and Neill Von Tally lend their support to the proceedings.
8:30 pm, Holocene, $7
Slow Dancer, Soccer Mommy, Petal
Up-and-coming Australian singer/songwriter and producer Simon Okely, AKA Slow Dancer, brings his mellow indie rock and pop to the Doug Fir for a show in support of his new album, In A Mood. New York City-based bedroom pop project Soccer Mommy and Scranton-hailing singer/songwriter Kiley Lotz and her excellent indie rock outfit, Petal, provide the support.
8 pm, Doug Fir, $10
---
Thursday, Oct 5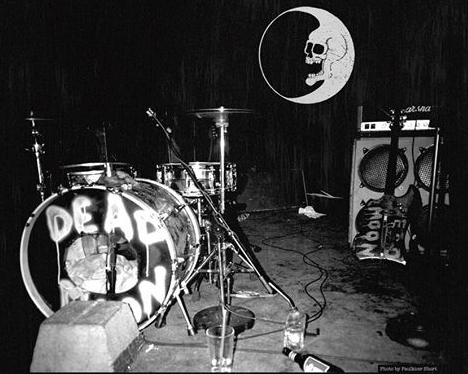 Dead Moon Night
Liverpool had the Beatles. Seattle had Jimi and Kurt. And Portland had Dead Moon, the legendary band whose bluesy, yawping rock 'n' roll was capable of cracking holes in the firmament. Tonight the crew of Fred and Toody Cole and dearly departed drummer Andrew Loomis get paid their civic due with Dead Moon Night at City Hall, including an exhibit of their history, Voodoo Doughnuts, PBR, and surprise musical guests. NED LANNAMANN
6 pm, City Hall, free, all ages
Blade Runner 2049
Okay, wait: So the old man who made Alien and then came back and ruined Alien with Prometheus and Covenant has decided there's going to be a sequel to Blade Runner? A movie everyone swears is a classic but is more like a cure for insomnia? And it's got Jared fucking Leto in it? Why in the world would that be a thing anyone would care ab—oh. Oh, he's not actually writing or directing it. The guy who made Arrival and Sicario is. And Ryan Gosling is in it. And the greatest living cinematographer in the world (Roger Deakins) is shooting it. Well then.
Various Theaters, see Movie Times for showtimes and locations
Light up the Redd
Food scientist Ricardo Salvador's keynote speech begins a full evening of festivities and feasting to celebrate Ecotrust's efforts to promote innovation in food systems and culinary changes in the Northwest.
5:30 pm, The Redd on Salmon
Bed, Laura Palmer's Death Parade, A Certain Smile
Portland-based slow-fi trio Bed headline an all-around excellent night of local indie rock at Holocene in support of their upcoming debut full-length, which was recorded at Jackpot! Recording along with producer Larry Crane last winter.
8:30 pm, Holocene, $8
Reverend Billy & the Stop Shopping Choir
Boom Arts begins their sixth season with a bang, inviting Obie award-winning performance artist Reverend Billy and his choir to bring daily struggles to musical, satirical life.
7:30 pm, The Old Church, $12-30
JD McPherson, Nikki Lane
Sing-along, clap-along, shake-your-body rock 'n' roll was once the mainstay of teenage boys' FM radios all across the heartland, but these days it feels like an anachronism, or worse, a nostalgia act. JD McPherson avoids the clichés of other throwback artists by writing songs that sound both fresh and classic, like a new pair of wingtips. And, of course, it doesn't hurt that he puts on a good goddamn show. SANTI ELIJAH HOLLEY
8 pm, Crystal Ballroom, $22, all ages
Don't forget to check out our Things To Do calendar for even more things to do!