A Friday the 13th that lands in October? It's like getting two Halloweens in one month—that is, if you're not already acting like all of October is just one looong Halloween. Of the many treats you can indulge, some of the coolest include Portland Hip-Hop Day, the Pueblo Unido PDX Benefit, the goddamn Boo Bomb (!), food fests in both the Coffee- and Veg-varieties, and of course, lots of scary movies to take in, including The Thing in 70mm, The Omen, and yes, even the original Friday the 13th. There's a lot of candy for your eyes and your ears awaiting you; hit the links below and grab as much as you can.
---
Jump to:
Friday
|
Saturday
|
Sunday
---
Friday, Oct 13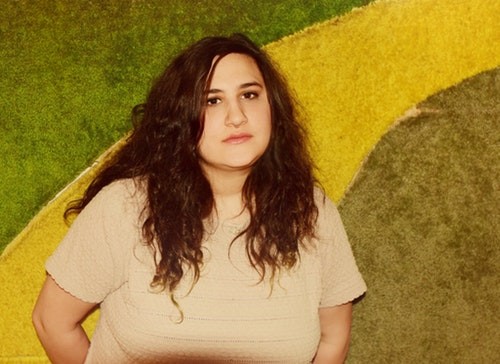 Palehound, Hoop, Bed.
After captivating Portland audiences with a pair of performances at Pickathon 2016, Boston-based singer/songwriter Ellen Kempner is bringing her dynamic indie rock trio, Palehound, back to Portland in support of their sophomore album, A Place I'll Always Go. Kempner's tender lyrics tug at the heartstrings, while her technical and infectious hooks wriggle their way deep into your head. It's autumnal listening at its finest, and tonight's visit couldn't have been timed any better. CHIPP TERWILLIGER
9 pm, Mississippi Studios, $12-14
Protomartyr, Hurry Up, The Woolen Men
Protomartyr have the ability to lull you into submission only to slap you back awake with walls of screeching guitars. It's a repetitive affair that finds its center in the staccato phrasing of vocalist Joe Casey's street-wise poetry and wild, nihilistic delivery. RYAN J. PRADO
9 pm, Doug Fir, $15
Cauldron, Amulet, R.I.P., Magnabolt
Friday the 13th is typically associated with the grisly murder of oversexed coeds by an evil marauder wearing a hockey mask, or superstitious types who consider the day to be unlucky and full of nefariousness. If exploiting the unholiness of this dark day is something you enjoy, local lurkers R.I.P. are dropping your soundtrack with the release of their second full-length, Street Reaper. R.I.P.'s "street doom" finds itself somewhere between the heavy cruisin' vibe of Fu Manchu, proto-metal like Pentagram, and the campy, beady-eyed creepiness of Vincent Price. The 10 tracks of Street Reaper are brimming with fuzzy, quivering, overdriven riffs that will vibrate the shag carpet in the back of your boogie van just as much as they'll send a tingle up your spine. Mid-tempo songs like "Unmarked Grave" and "Mother Road" are perfectly constructed for driving five miles under the speed limit while looking for the right crypt to pull over and party inside. ARIS HUNTER WALES
9 pm, Tonic Lounge, $10-13
Friday the 13th
It's strange that Friday the 13th enjoys an elevated standing in genre canon and pop culture in general; especially when you consider how brazenly cheap and soulless it began life in 1980, and how frequently sub-par (even compared to its slasher brethren) its sequels are. Friday the 13th is like peeking into a universe where Pro Keds consistently outsold Nike. Not to say Pro Keds can't be comfy shoes, or that there aren't brief and simple charms to be found in each Friday chapter (the first is one of the few that attempts engaging any part of your brain that's not reptilian), but when people complain about naked pandering, cheap cash-ins, and artless hackery? That's Friday the 13th all over. You're not here for the moviemaking, and you're damn sure not here for shit like story or characterization. You're here to watch the visceral transformation of children into corpses. That's it. BOBBY ROBERTS
Various Theaters, see Movie Times for showtimes and locations
Coffee Fest Portland 2017
Fan conventions aren't just for people who wear costumes and empty their savings to get Mark Hamill to sign an 8x12. Coffee fans get their own convention this weekend, where every aspect of the industry that offers up the most delicious of brewed bean juices is celebrated.
Oct 13-15, Fri-Sat noon, Sun 11am, Oregon Convention Center, $30-40
Sun Kil Moon
Mark Kozelek brings his indie folk and rock sound back to the Aladdin Theater stage in support of his latest album under the Sun Kil Moon moniker, Common as Light and Love Are Red Valleys of Blood.
8 pm, Aladdin Theater, $20-22, all ages
The Thing (70mm)
John Carpenter's 1982 classic, starring a very hairy Kurt Russell, Wilford Brimley, and an exploding dog head. Well, it doesn't so much explode as it peels back like a self-opening banana, revealing a glistening, snarling Lovecraftian horror full of snaking tubes and hissing malevolence. This is only the fourth- or fifth-most horrifying and unnerving thing in the film, which is a tidal wave of unrelenting paranoia so effective it took most people a good decade-plus to get over their initial revulsion to (correctly) rate it as one of the best horror films ever made. BOBBY ROBERTS
7 pm, Hollywood Theatre
Bruce Campbell
Beloved B movie icon Bruce Campbell reads from his new memoir, Hail to the Chin, the follow-up to 2001's If Chins Could Kill, chronicling the next chapter in Campbell's career as an actor. Note: A purchase of Hail to the Chin is required to join the signing line..
6 pm, Powell's Books at Cedar Hills Crossing
Don't, Slutty Hearts, Virgil
Portland band Don't plays pure, blistering rock 'n' roll in its sincerest form. CIARA DOLAN
9 pm, Bunk Bar, $8
Pueblo Unido PDX Benefit
A father of four has been awaiting trial for deportation for six months and Pueblo Unido is assisting the family by raising funds for their legal services. Listen to the experimental sounds of three local acts while giving back. (Full disclosure: I'm on the lineup for this show.) EMILLY PRADO
7:30 pm, Cider Riot, $10
Honey Bucket, Cocteau Triplets, The Bedrooms
The Kenilworth Coffeehouse hosts a benefit show in response to the Gorge fire and Chetco bar fire, with proceeds going to support the efforts of Friends of the Gorge & Wild Rivers Community. Featuring sets from local indie rockers Honey Bucket, a Cocteau Twins tribute act comprised of members of Tender Age and Satsuma, and new wave pop quartet the Bedrooms.
7:30 pm, Kenilworth Coffeehouse, $5
---
Saturday, Oct 14
Boo Bomb IV
If you love your throwbacks, the annual JAM'N 107.5's Boo Bomb is the stuff of old school dreams. While this year's lineup is a bit too male-centric for my taste, there's still a LOT to get excited about here, including Chingy, Bone Thugs N Harmony, Lloyd, Warren G, Ying Yang Twins, Montell Jordan, Too Short, and more! And rest assured they will all be trotting out the hits in front of an enthusiastic crowd that wants nothing more out of life than to party. Join them, won't you? WM. STEVEN HUMPHREY
7:30 pm, Moda Center
Portland VegFest
Coming on the heels of the Mercury-sponsored VegWeek, Portland VegFest is giving veggie lovers, vegans and vegetarians another chance to celebrate plant-based living. For an entry of just $10 you can partake in free samples, chef demonstrations, workouts, and checkout a slew of health and nutrition speakers, restaurants, films, books, and activities for youth. JENNI MOORE
Oct 14-15, 10 am, Oregon Convention Center, $10-17
Spellbound
DJ Action Slacks' annual Halloween dance party returns to the Kenton Club with the all the classic soul, Motown, R&B and blues grooves you can fit in your pillowcase for the night, fresh from both Wildman James and her own personal collection
9 pm, (The World Famous) Kenton Club, $7
SWMRS, The Interrupters, Sharp Shock
Oakland's SWMRS sound exactly like you'd expect: fuzzed-out pop with boppy surf rock undertones. On 2016's Drive North, the young band soundtracks their quintessentially Californian lives. SWMRS' apolitical punk features lyrics about everything from typical millennial angst to their not-so-subtle obsession with Miley Cyrus to the vapid nature of the commercial music industry (perhaps inspired by their connection to Green Day—the drummer is Billie Joe Armstrong's oldest son). DELANEY MOTTER
7 pm, The Analog Cafe & Little Theater, $16, all ages
Touché Amoré, Single Mothers, Gouge Away, Dead Tropics
Fresh off a slew of dates alongside Thursday on their reunion tour, Los Angeles-based post-hardcore quintet Touché Amoré return to Portland for an all ages show supporting their Epitaph-issued 2016 album, Stage Four. Ontario-hailing punks Single Mothers and Florida-based hardcore act Gouge Away provide support.
8 pm, Hawthorne Theatre, $15-25
The Sound of Music (70mm)
The hiiiiiills are aliiiiiiiive with the sound of goose-steppin' Nazis and annoying Austrian brats.
1 pm, Hollywood Theatre
The Mystery Box Show
Portland's long-running storytelling series dedicated to the sexier side of things returns the the Alberta Rose Theatre.
7 pm, Alberta Rose Theatre, $20-55
Night Owl Record Show
Forget Record Store Day. Spend those pennies at the excellent, recurring Night Owl Record Show, where Pacific Northwest record hounds ply their vinyl wares and you stand a very good chance of bringing home some terrific discs. Just keep away from that near-mint copy of Black Sabbath with the swirl Vertigo label. It's mine. NED LANNAMANN
5 pm, Eagles Lodge (F.O.E.#3256), $2
The Omen (1976)
If you learn anything from Richard Donner's The Omen, it should be this: when you're at the hospital, and a priest sees you mourning the loss of your child, and he tries to cut you in on a super-sweet deal for a free replacement baby? You should probably turn him down. Gregory Peck had that chance, and he didn't take it, and next thing you know, he's got to explain to his poor wife that their creepy little anklebiter dressed like the guitarist from AC/DC is actually the son of Satan. That kinda shit will get you put in the doghouse real quick. You also run out of babysitters pretty fast that way. BOBBY ROBERTS
9:05 pm, Academy Theater, $3-4
Animating Life: The Art, Science, and Wonder of LAIKA
A behind-the-scenes look at how LAIKA studios' feature-length works of stop-motion art are made, incorporating photography, video, and pre-production, production, and concept art from the films.
Oct 14-May 20, Portland Art Museum
Aaron Mahnke
In anticipation of the upcoming streaming series, the writer, producer, and host of the beloved non-fiction horror podcast, Lore, reads from The World of Lore: Monstrous Creatures, an illustrated guide to the monsters featured in the show.
2 pm, Powell's Books at Cedar Hills crossing, free
---
Sunday, Oct 15
Whitney Cummings
From her 2010 special Money Shot to more recent endeavors, comedian Whitney Cummings has built a small empire based on speaking openly about all of the worst and weirdest parts of being socialized female. She's often tagged as "raunchy," which is a lazy descriptor for "a lady who speaks her mind." Listen up! MEGAN BURBANK
8 pm, Aladdin Theater, $45
Portland Hip-Hop Day
Last year's Portland Hip-Hop Day got rained out and moved from City Hall to the Skype Live Studio, where attendees celebrated the veterans of Portland hip-hop. I went for part of it—the turnout was kind of lame. That's why I'm happy that this year's bill, curated by StarChile, is a well-rounded representation of the city's new wave. DJ O.G. One will be spinning tunes, with Stoopid Burger and Hana's Authentic New Orleans Snowballs providing the eats. JENNI MOORE
3 pm, City Hall, free, all ages
Screaming Females, Street Eaters, Macho Boys
Screaming Females are a bit of an anomaly in the 21st century: a successful rock band that's been around for more than a decade, still comprised of the same members. Oh, and they're good—one of the best rock bands going, in fact. The band's lone screaming female Marissa Paternoster is one of rock's most creative guitarists, fluidly laying down riffs and peeling off blistering leads. The airtight rhythm section of drummer Jarrett Dougherty and bassist "King" Mike Abbate have been holding it down with Paternoster since Screaming Females' early basement days in New Jersey. The band is now a festival staple, and critically lauded records like 2009's Power Move and 2012's Ugly proved they could capture their sweaty and rambunctious live performances on wax—all while holding tight their punk rock ethos. Simply put: This fucked-up world we live in needs more Screaming Females. MARK LORE
9 pm, Mississippi Studios, $12-14
Help Is On The Way Puerto Rico Fundraiser
Enjoy the sounds of bomba and plena at this Puerto Rican fundraiser jam packed with music, comedy, community, and food. Event is all ages, but the Pa'Puerto Rico dance party to follow is 21+ with a separate admission of $10-15. EMILLY PRADO
noon, Crystal Ballroom, $15-25
Tei Shi, Twelve'Len
Listening to Tei Shi (AKA Valerie Teicher) feels like staring out the window of an airplane and watching the horizon fade from blue to rosy pink to deep purple. Which kind of makes sense, considering the rising electro-pop star grew up in Argentina, then Columbia, then Canada, before finally settling in her current home of New York City. Teicher's music under the Tei Shi moniker occupies this liminal space in the sky; her soundscapes are airy, and her lyrics are dominated by themes of escapism. In 2013 she released her first EP, Saudade, followed by another called Verde in 2015. Tracks like "Nevermind the End" showed early flickers of promise, with the masterful contrast of its silky melody and sludgy bass line. Earlier this year, Teicher finally dropped her excellent full-length debut, Crawl Space. She channels Solange (particularly her 2016 masterpiece A Seat at the Table) with slow-burning R&B beats and soft but powerful vocals, while psychedelic guitar grooves call to mind the sun-dazed rock of Australia's Tame Impala—especially on standout track "Como Si." CIARA DOLAN
8 pm, Holocene, $17
Skull Diver, Sweeping Exits, Darkswoon
Hot off the heels of the release of their 2017 full-length Chemical Tomb, Portland-based trio Skull Diver bring their brooding blend of psych-pop and rock to Rontoms Sunday Session to kick-start their tour. Admission is free, but attendees are encouraged to bring a warming item in good condition or canned food item to be donated to a local shelter in preparation for winter.
8 pm, Rontoms, free
Remo Drive, Diners, Tuna Head
Phoenix's Diners make casually celebratory power-pop music. It's a melancholic feel-good—mid-tempo muted bass grooves, twee-folk sensibilities, beach party riffing, and the occasional Thin Lizzy-inspired mini solo. Diners' songs are fascinated with the minutiae of phone calls and mixtapes and nice breezes, but somehow sidestep the insincere innocence and frustrating privilege that occupies much of the music that can be described as twee. They create well-crafted pop songs that aren't terribly weighed down by the burden of self-importance. What Diners does best is offer a humbler narration on quaint simplicity—a dream of a pre-jaded existence that's worth escaping to. JOSHUA JAMES AMBERSON
6 pm, The Analog Cafe and Little Theater, $10, all ages
Loudon Wainwright III
Of all the moderately successful, acoustic guitar-toting singer/songwriters who rose to prominence in the early '70s, Loudon Wainwright III arguably kept it the realest. As acerbic as Randy Newman, as poignant as Neil Young, and as melancholy as Joni Mitchell, Wainwright was a perfect storm who wrote songs that were simply too fucked up for most mainstream ears. MORGAN TROPER
8 pm, Alberta Rose Theatre, $26-40
David Spade
The Saturday Night Live and Just Shoot Me vet was maybe the snidest man on television for a couple decades. That edge hasn't dulled in the slightest.
7 pm, Helium Comedy Club, $40
Don't forget to check out our Things To Do calendar for even more things to do!