The closer we get to Halloween, the more the city's levels of fun-loving mayhem will rise. Behold the candy-splattered sonic madness of Wild Body at Sound + Vision! Bathe in Rocktober Blood! Put up the devil horns as Together Pangea rains piss and vinegar from the Analog stage! It's a week so metalfaced that its shredding siren song has beckoned Brian Posehn to the city yet again. But Halloween-flavored entertainments are not the only goodies on the menu this week. It's a smorgasbord of entertainment riches—hit the links below and load your plate accordingly.
---
Jump to:
Monday
|
Tuesday
|
Wednesday
|
Thursday
---
Monday, Oct 16
Afghan Whigs, Har Mar Superstar
This is a tough time to be alive, with a world in peril and legends dropping like flies. But we have the Afghan Whigs back, and it seems like they're sticking around. Greg Dulli and his partners in noir-rock crime released In Spades, the second album of the Whigs' fruitful second act, earlier this year, and it's just as spooky, smoky, sexy, and soulful as their '90s classics. Live, they're as triumphant as ever. NED LANNAMANN
8:30 pm, Wonder Ballroom, $33-135
Wyrd War Presents: Rocktober Blood
What good is the Halloween season if you're just gonna rewatch the same five horror classics for the umpteenth time? Give that Elm Street Blu-ray a rest and let Wyrd War stab your eyeballs with uncut heavy metal insanity: 1984's Rocktober Blood dumps every ridiculous '80s stereotype into a hot tub and then fills it with blood and majestic, headbanging riffs from Stunt Rock's Sorcery! BOBBY ROBERTS
7:30 pm, Hollywood Theatre, $7-9
Nik Turner's Hawkwind, Hedersleben, Children of the Mushroom
So Hawkwind. You may have heard the name, but have you heard the music? I bet that you've heard stories, exaggerated by years of bad rock criticism since the band's heyday in the early '70s. Some of them are even true: The band did tour with an exotic dancer. And, yes, guitarist Ian "Lemmy" Kilmister did quit the band and steal all of their amps to form Motörhead. But have you heard the music? Because it's pretty damn good. Simultaneously the most bass-driven and psychedelic of the original wave of space-rock bands, Hawkwind are the secret godfathers of Fuzz and DIIV and other hip pedal-board bands the internet loves so much right now. JOSEPH SCHAFER
8:30 pm, Tonic Lounge, $10-13
Loudon Wainwright III
The folk singer/songwriter, actor, and humorist reads from Liner Notes, his forthright new memoir about his life, career, and relationships with his musically inclined family.
7 pm, Powell's Books at Cedar Hills Crossing
La Femme
Parisian experimental pop project La Femme has been releasing unabashedly weird dance music since 2010—think The Big Lebowski's artistic love interest Maude (Julianne Moore) singing an erotic mix of ye-ye and cold wave dance-pop that pulsates with layers of drum machine noise and bouncy synth while Clémence Quélennec's crystalline vocals commandingly match the syncopated rhythms. CAMERON CROWELL
9 pm, Doug Fir, $16-18
Tera Melos, Speedy Ortiz
Math-core trio Tera Melos could be classified as one of those bands that likes to flit around on the necks of their guitars—like an upbeat OXES or Hella gone post-rock. They stayed glitchy in the years that followed, but also pulled their songs into more listenable shapes. SUZETTE SMITH
8 pm, Holocene, $15, all ages
Cattle Decapitation, Revocation, Full of Hell, Artificial Brain
Metal news and reviews website Metal Sucks presents "The North American Extinction Tour Part II: Inhuman Beings," which brings San Diego death metal quartet Cattle Decapitation to the Bossanova Ballroom to headline an all ages show along with support by Revocation, Full of Hell, and Artificial Brain.
6 pm, Bossanova Ballroom, $20
Worriers, Thin Lips
Brooklyn-based artist and singer/sognwriter Lauren Denitzio brings her politically-charged anthemic punk project back to Portland for an all ages show at the Black Water Bar. Like-minded Philadelphia-hailing quartet Thin Lips provide support.
7 pm, Black Water Bar, $10
---
Tuesday, Oct 17
Generationals, Benjamin Jones
New Orleans duo Generationals came to Oregon to record their 2016 album with the magic-fader fingers of Richard Swift, and Alix is a glowy, bumpy, dance-pop delight with phat beats, tropical synths, and cooleyhigh harmonies. NED LANNAMANN
9:30 pm, Star Theater, $13
Sound + Vision
The Merc's serving up a bitching pair of Portland trios for this month's Sound + Vision showcase. Miss Rayon brings their tuneful, contemplative post-punk to the party, and just as you're succumbing to the blissed-out abyss—BAM!—the prolific showpeople of the Wild Body jangle you back to your feet. DIRK VANDERHART
9 pm, Mississippi Studios, free
Repressed Cinema: 16mm Horror Smorgasbord
Halloween hits the Hollywood screen a little early this year, with a finely curated program of weird, creepy, and rare film shorts that are just as fascinating and bewildering as they are potentially disturbing, including silent-era scares and low-budget Sacramento werewolves. And if you know anything about Sacramento, you know that their werewolves are nothing to fuck with. BOBBY ROBERTS
7:30 pm, Hollywood Theatre, $7-9
Armistead Maupin
The acclaimed author of the Tales of the City series returns with Logical Family, a memoir chronicling his southern roots and his journey to becoming a renowned writer and gay rights pioneer.
7:30 pm, Powell's City of Books, free
Christopher Kimball's Milk Street Live
The founder and host of Milk Street TV and Radio brings his live show to the Aladdin Theater, featuring audience taste-tests, on-stage cooking competitions, quizzes, a Q&A, and more.
7 pm, Aladdin Theater, $45-95, all ages
MewithoutYou, Pianos Become the Teeth, Strawberry Girls
MewithoutYou's music blends post-rock, progressive punk, and folk with experimental elements, so it's no wonder they've managed to captivate such a broad audience. They've toured with bands like Say Anything, the World Is a Beautiful Place & I Am No Longer Afraid to Die, Under-oath, and Pianos Become the Teeth, proving their ability to fit on just about any bill. Following last year's release of Pale Horses:Appendix, mewithoutYou's current "[A --> B] Life" tour is a celebration of their 15 years as a band. DELANEY MOTTER
7:30 pm, Hawthorne Theatre, $19.50-23, all ages
A Discussion on Intra Colorism and Anti-Blackness with Black Lives Matter Portland
Join a conversation about intra-racial prejudices within the Black community at this event, which is part of the Hurt People Hurt People series. While it is open to all ages, only to those of the Black/African diaspora will be invited into the space. EMILLY PRADO
6 pm, PSU Women's Center, free
Warning, The Body, Worm Ouroboros, Dispossessed
Warning's original existence was relatively short, but its output was potent. Formed by singer/songwriter Patrick Walker in the mid-'90s in a town outside London, the band put out a couple promising demos and a very good debut before making its mark on metal forever with 2006's Watching from a Distance. The album is a towering achievement of traditional doom—it's heavier than a mountain, slower than molasses, and endlessly melodic. Warning's riffs are one big helping of sugarcoated sludge after another. But the band's most distinctive feature may be the vocals of Walker, who emotes as openly and affectingly as any metal frontman. Walker ended the band in 2009 (and started recording under the name 40 Watt Sun), but this week at Tonic Lounge, Warning will play Watching from a Distance in its entirety as part of not only a rare US tour, but also a ridiculously stacked bill. BEN SALMON
8 pm, Tonic Lounge, $20
Sharp Plays Monk
To celebrate what would've been Monk's 100th birthday, Sharp's performing the focused live set "Sharp Plays Monk" this week at Classic Pianos. He plays "Bemsha Swing" and "Well You Needn't" with a feline interest, batting and clawing at the familiar melodies with his handpicked attack, and, at times, warmly curling around them. ROBERT HAM
7:30 pm, Classic Pianos, $20-25
---
Wednesday, Oct 18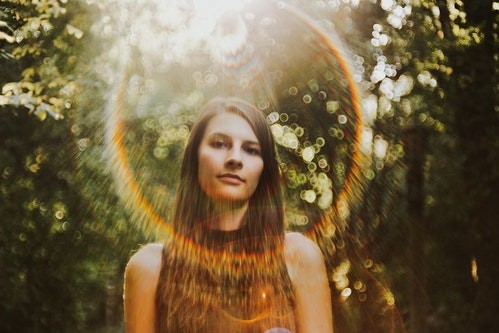 Robin Bacior, Harlowe, Lorain
Robin Bacior's songs come at you like a Viking ship sliding through a foggy dawn toward the light. Creating movement with her simple yet ballet-like piano, and accentuated by simple orchestral elements, singer/songwriter (and Mercury contributor) Bacior sets the pace in these quieter and fiery moments. Then she draws the listener back with soothing and reassuring vocals. JENI WREN STOTTRUP
9 pm, Mississippi Studios, $5
An Evening of Comedy
San Fransisco-based stand-up Nina G headlines this comedy fundraiser for the Disability Art and Culture Project, benefitting the Portland ReelAbilities Disability Film Festival.
7:30 pm, Curious Comedy Theater, $30-35
Kevin Hearne, Chuck Wendig, Fran Wilde
A trio of sci-fi and fantasy writers read from their latest: Kevin Hearne with A Plague of Giants, the first book in his brand new series, Chuck Wendig with Damn Fine Story, a guide to mastering the tools of good storytelling, and Fran Wilde with Horizon, the final installment in her Bone Universe series.
7 pm, Powell's Books at Cedar Hills Crossing

Strange Ranger, Mo Troper, Alien Boy, Snow Roller
Local indie rock trio Strange Ranger play an all-ages release show for their eagerly anticipated new full-length, Daymoon. Mo Troper, Alien Boy, and Snow Roller all lend their support to the proceedings.
7 pm, Black Water Bar, $5, all ages
Floating Room, Mini Blinds, No Aloha
Floating Room is one of Portland's best bands, hands down, no questions asked. Their 2016 debut, Sunless, deserves to be more than just heard—it deserves to be felt. The passion and warmth they pour into their live performances is palpable, and enables audiences to really feel their music. It's hard to bring shoegaze to life, but Floating Room does so time and time again at their shows. DELANEY MOTTER
8:30 pm, Holocene, $8
Together Pangea, Tall Juan
LA's Together Pangea make rock 'n' roll as the devil intended: loud, snotty, and full of piss and vinegar. NED LANNAMANN
7:30 pm, The Analog Cafe & Little Theater, $12, all ages
Eileen Myles
With 20 books to her name covering everything from poetry to criticism to queer identity, and a sly sense of humor, Eileen Myles is a punk ruler of the literary and art worlds, a cult-favorite writer who's launched a thousand young feminist artists in her wake. MEGAN BURBANK
7:30 pm, Powell's City of Books, free
Take Me to the River: Memphis Soul & Blues Revue
Based on the award-winning documentary of the same name, Take Me to the River invites you to take a journey straight into the heart of American music with performances by Grammy-winners William Bell, Charlie Musselwhite, and Bobby Rush, along with Frayser Boy, Al Kapone, the Hi Rhythm Section, and the Stax Alumni Band.
7:30 pm, Arlene Schnitzer Concert Hall, $25-55, all ages
---
Thursday, Oct 19
Kaitlyn Aurelia Smith, Maria Usbeck, Cool Maritime
Los Angeles-based, Orcas Island-raised musician Kaitlyn Aurelia Smith just released The Kid, an album of ambient electronic compositions as deep and blue as the Puget Sound. Smith loops, layers, and distorts her voice while coaxing strange beauty from her modular synth. The result often sounds like rain falling, thunderstorms brewing, and wind rustling through trees. CIARA DOLAN
9 pm, Doug Fir, $13-15
Brian Posehn
Brian Posehn's one of those rare stand-ups with a gift for exuding positive vibes while being a tried-and-true grump. His bit about retiring material about baby-punching since he now has progeny of his own brings new meaning to the phrase "dad jokes." MEGAN BURBANK
8 pm, Helium Comedy Club, $20-26
Ariel Pink, Telecaves
The prolific Los Angeles-based singer/songwriter and multi-instrumentalist brings his hypnotic blend of psychedelic pop back to Portland for a headlining show supporting his latest full-length, Dedicated to Bobby Jameson.
9 pm, Revolution Hall, $26.75-31.75
Annie Hart, Madeline Kenney, Johanna Warren
Hot on the heels of a pair of knock-out performances at the roadhouse in the new season of Twin Peaks, Au Revoir Simone's Annie Hart brings her blend of minimalist synth-pop to the Holocene stage for an intimate solo performance.
8:30 pm, Holocene, $12-14
Doug Martsch, Sam Coomes, Otis Crook
Built to Spill frontman and indie rock legend Doug Martsch stops off at the Old Church for a rare, all-ages solo performance. Expect to hear a few re-worked BtS classics, songs from his 2002 solo album Now You Know, along with a few covers and deep cuts.
5:20 pm, The Old Church, $20, all ages
Marquis Hill Blacktet
PDX Jazz presents an evening with the Thelonious Monk Competition-winner and his blend of post-bop and hip-hop.
9:30 pm, Fremont Theater, $20-25
Kandace Springs
Up-and-coming Nashville-based singer/songwriter Kandace Springs brings her soulful blend of jazz and pop back to Portland for a headlining show at the Jack London Revue.
9 pm, Jack London Revue, $22-25
The Chris Gethard Show Viewing Party
Congregate with fellow Portland Gethheads for an official TCGS viewing party. Watch the show live and whisper the phrase "Big Man 6" at the door to enjoy free snacks while they last.
7:30 pm, Life of Riley, free
Don't forget to check out our Things To Do calendar for even more things to do!