Is this not what you came for? Are you not entertained? What more could you want? The best amateur porn in all the land! The Queen of the Night! Devil Town's most famous escapee! The best collection of the most batshit video treasures ever scraped off of VHS! Bill and fuckin' Ted! This is but a fraction of the delights that await you throughout this wonderful week. Hit the links below and load your plate accordingly.
---
Jump to:
Monday
|
Tuesday
|
Wednesday
|
Thursday
---
Monday, Nov 6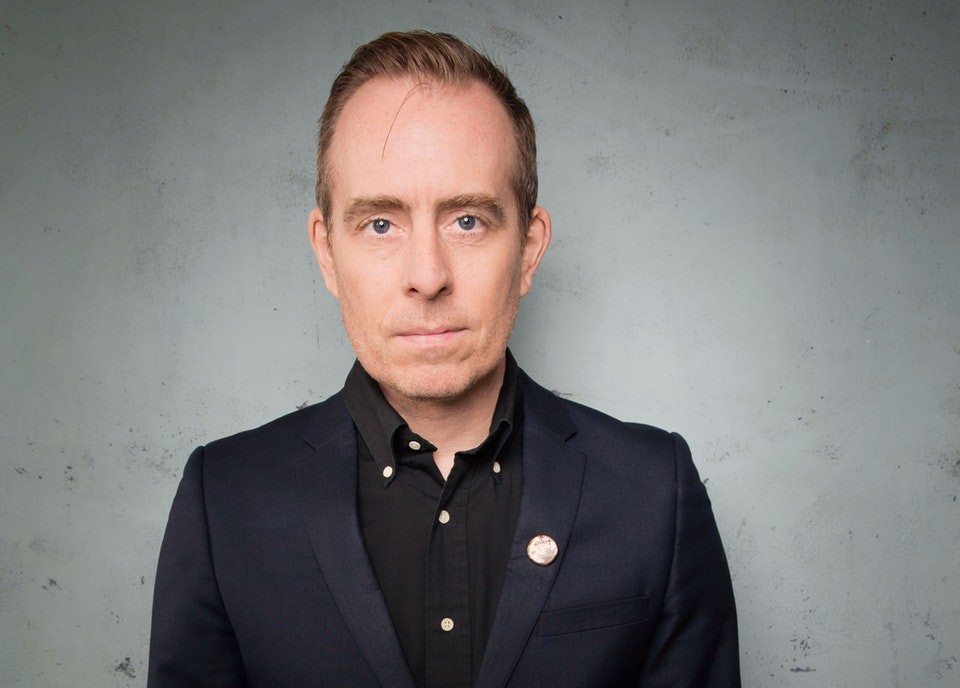 Ted Leo & the Pharmacists, Ian Sweet
Remember 2008? I still had a crush on Seth Cohen, every cool kid in the world had a Ted Leo and the Pharmacists poster in their dorm room, and we were about to enter the halcyon days of the Obama administration. Now, Seth Cohen's almost 40, and politically, we're fucked, but we can still rely on Ted Leo's good-natured, up-tempo punk. MEGAN BURBANK
8 pm, Revolution Hall, $18-20
Liv Warfield
A longtime Portland resident and alum of Prince's New Power Generation, Warfield has been making music in this city for over 10 years, but her 2014 album, The Unexpected, might as well be her unofficial debut. With Prince as executive producer and the NPG horns backing her up, The Unexpected brings together R&B, funk, and rock 'n' roll in a way that few performers have pulled off since Tina Turner's reign. Warfield is doing us a hometown favor with this intimate show. Take advantage while she's still feeling generous. SANTI ELIJAH HOLLEY
9 pm, Jack London Revue, $20
Ora Cogan, Tispur, Ilyas Ahmed
Vancouver, BC, psych-folk musician Ora Cogan brings hauntingly beautiful sounds back to Portland in support of her excellent new full-length, Crickets.
8 pm, Turn! Turn! Turn!
Lidia Yuknavitch
Acclaimed Portland author Lidia Yuknavitch reads from her latest book, The Misfit's Manifesto, a call to arms for all the rebels, eccentrics, and oddballs to embrace their misfit lifestyle and use it to their advantage.
7 pm, Broadway Books, free
Goblin, Mondo Drag
The influential Italian progressive rock band, best known for scoring Italian filmmaker Dario Argento's striking horror films Deep Red and Suspiria, bring their haunting synth-driven instrumental rock back to Portland for a stop on "The Sound of Fear" tour.
8:30 pm, Wonder Ballroom, $25-70
Bill & Ted's Excellent Adventure
"This is a dude who, 700 years ago, totally ravaged China—and who, we were told, two hours ago, totally ravaged Oshman's Sporting Goods."
7 pm, Clinton Street Theater
Jacob Banks, Vera Blue
Fresh off a tour with LÉON, the British soul singer/songwriter out of Birmingham returns to the Doug Fir stage for the Portland stop on a headlining tour supporting his new EP, The Boy Who Cried Freedom.
9 pm, Doug Fir, $14-16
---
Tuesday, Nov 7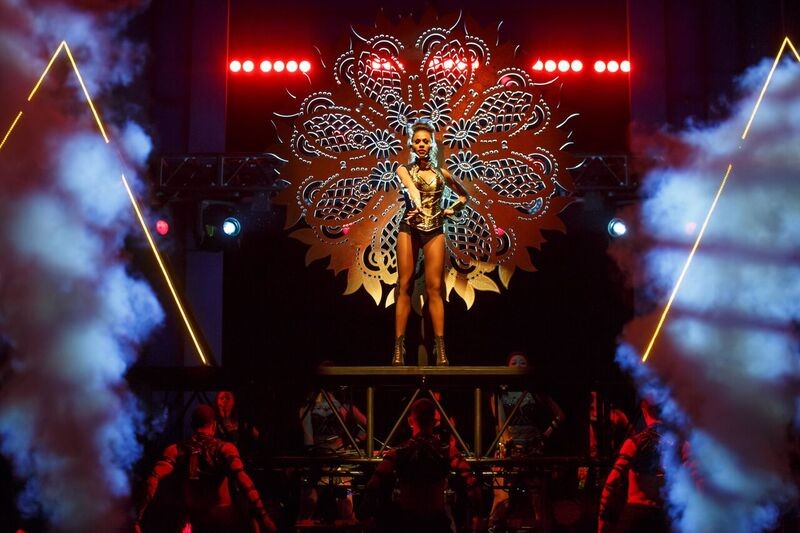 The Bodyguard: The Musical
Deborah Cox steps into the shoes (and elaborate costumes) of diva Whitney Houston for eight Portland performances of this musical adaptation of the blockbuster movie that is most well known for "I Will Always Love You," but is also an outlandish potboiler mystery thing. It is to actual bodyguarding what Road House is to bar bouncing. Which is what makes it so damn enjoyable. That and "Queen of the Night."
7:30 pm, Keller Auditorium
Mandolin Orange, Rachel Baima
Bands get big in all kinds of weird ways these days. Some come up through YouTube or SoundCloud. Some score prominent placements in TV commercials or movies. Some have powerful publicists. And some still do it the old-fashioned way: write great songs, record them well, get them into the ears of people, travel around the country, play shows that feel special. That's what Mandolin Orange has done. The duo of songwriter Andrew Marlin and multi-instrumentalist Emily Frantz has risen quickly over the past several years, from fresh-faced, bluegrass-rooted Americana act to roots-pop powerhouse that sells out increasingly large venues far from their Chapel Hill, North Carolina home. No doubt, the band's top-shelf picking, melodic sensibility, and beautiful, slow-burning songs have made Mandolin Orange into stars. Tonight, the play one of those sold-out, far-from-home shows at Revolution Hall. BEN SALMON
8 pm, Revolution Hall, $17-20
The Poetry Brothel
The Poetry Brothel is an immersive cabaret featuring one-on-one poetry readings, live jazz, burlesque dancers, painters, and fortune-tellers.
8:30 pm, Star Theater, $40-75
B-Movie Bingo: Breathing Fire
Your monthly opportunity to literally check off a bingo card full of B-movie clichés! This month features the answer to the question "You remember that kid who played Short Round in Temple of Doom right? Whatever happened to that kid?" Well, he played Charlie Moore in 1991's Breathing Fire, a movie about a bunch of rich kids whose father gets them caught up in some gangland warfare bullshit, leading to a situation where Data from The Goonies has to face off against Chong Li from Bloodsport. Which is... not where you probably expected Short Round to wind up, but the '90s were pretty goddamned weird almost all of the time. BOBBY ROBERTS
7:30 pm, Hollywood Theatre
Southern Culture on the Skids
Southern Culture on the Skids keep cranking out Kentucky-fried rock that's both silly and satirical. Of course, their live shows are the real attraction. If you're close enough to the stage, look out for flying pieces of chicken. The greasy fun never stops with SCOTS, and there's plenty of lean musicality—from country to punk to surf—to offer sustenance. MARK LORE
9 pm, Aladdin Theater, $20-25, all ages
The New Mastersounds, Kung Fu
Britain's New Mastersounds are modern-day true believers of the funk, studious yet soulful acolytes who've nailed those Zigaboo Modeliste beats, head-bobbing bass lines, swirling organ fills, and clipped guitar punctuation. And, thankfully, they rarely feel the need to add vocals to their tightly coiled compositions. DAVE SEGAL
8:30 pm, Wonder Ballroom, $20-22
Quinn XCII
The quick-rising Michigan-based singer/songwriter brings his funk- and hip-hop-infused indie-pop to the Hawthorne Theatre stage for an all-ages show ahead of his forthcoming Columbia Records-issued debut.
8 pm, Hawthorne Theatre, $15-18, all ages
---
Wednesday, Nov 8
Daniel Johnston & Built to Spill
Thanks in large part to the excellent 2005 documentary The Devil and Daniel Johnston, which will be screening before tonight's show, we know a lot about Daniel Johnston. Maybe too much. To encounter his sweet, shy voice amplified by biographical knowledge is to experience an overwhelming intimacy. It remains to be seen how Johnston will mesh with Built to Spill, which is backing him on the Northwestern leg of his tour, but expect to find joy there. CHRIS STAMM
8 pm, Revolution Hall, $45, all ages
Thor: Ragnarok
Thor: Ragnarok begins with an imprisoned Thor dangling from a chain in the bowels of some reeking hellscape, taunting a world-destroying demon. Then "Immigrant Song" shudders and shakes the theater's speakers, and Thor—wielding his trusty hammer Mjolnir, and really feeling the music—lays righteous waste to a skittering army of the undead. Then there's some hyperspace travel. And a lot of dragon blood? And a Shake Weight! Ragnarok gets weirder, funnier, and better from there. I watched the whole thing with a big stupid grin on my big stupid face. ERIK HENRIKSEN
Various Theaters, see Movie Times for showtimes and locations
Phantoms, Pusher, Ben Tactic
The up-and-coming Los Angeles-based electronic dance music duo spearheaded by former teenage actors Kyle Kaplan and Vinnie Pergola swing through Holocene for the Portland stop on their first headline tour.
9 pm, Holocene, $12-15
The Breeders, Melkbelly
The beloved alternative rock outfit comprised of sisters Kim and Kelley Deal, Josephine Wiggs, and Jim Macpherson returns to the Wonder Ballroom stage. The Breeders haven't release a new album since 2008's Mountain Battles, but with a seven-inch series from 4AD on the way, you can expect to hear a bit of new material alongside all the time-tested classics tonight.
8 pm, Wonder Ballroom, $25-28
Election Night Take Back
On the anniversary of what might be our country's single most harmful act of self-sabotage in living memory, Dig a Pony hosts a letter-writing party to take the date (and the ensuing year) back from the racist, xenophobic, sex-offending demented slumlord occupying the White House.
6:30 pm, Dig a Pony, free
Brand X
English musicians John Goodsall and Percy Jones bring their reunited pioneering jazz fusion outfit back out on the road for a North American tour that stops off at the Alberta Rose Theatre tonight.
8 pm, Alberta Rose Theatre, $30-35
The Bad Plus
The Minneapolis-hailing jazz outfit spearheaded by pianist Ethan Iverson, bassist Reid Anderson, and drummer Dave King bring their fiercely collaborative and genre-spanning live show to the Star Theater stage in support of their latest release, It's Hard.
9 pm, Star Theater, $25
---
Thursday, Nov 9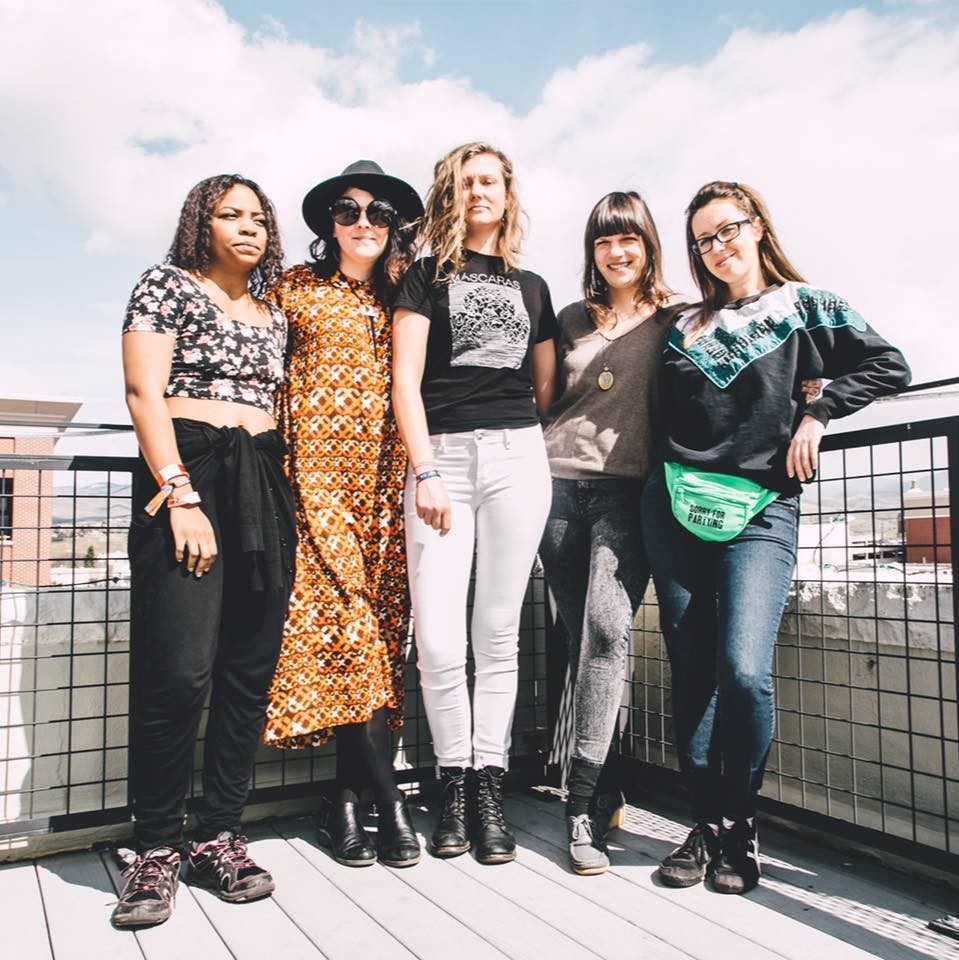 Bitch'n, Wild Powwers, Moon Tiger
This here's the kind of show that keeps you on your toes. Bitch'n doesn't trade in power ballads or smarm. These ladies get to the point with short, shreddy pop-punk jams that'll have you nodding to the beat and the sentiment. And because this is part of the Siren Nation festival, the entire bill is laden with female-led rock. Win! DIRK VANDERHART
8:30 pm, Holocene, $8
Dave Attell
Your favorite comic's favorite comic is coming to Portland for six shows over three nights so you have no excuse not to see the living legend in person. Many people mostly know him from Insomniac with Dave Attell, his hilarious up-all-night travel show on Comedy Central in the early 2000s, but comedy fans know he's legitimately one of the best and most respected stand ups of his generation and he's at the peak of his game. "Dave Attell has a genius, sewer brain connected to a poetic leaf blower of a mouth and every joke he tells is an undeniable uppercut of brilliance," Patton Oswalt wrote in 2015. Go see him. DOUG BROWN
8 pm, Helium Comedy Club, $32-40
Dan Savage's HUMP! Film Festival
By now you've probably heard from your sexy friends that the 2007 edition of HUMP! amateur porn fest is the hottest and funnest yet. What I can't understand is this: What are you waiting for? This is your last chance to watch lots of hot, funny, and dirty short flicks made by your friends and neighbors and projected in front of a sex-positive crowd of clapping, squealing fun people. And you should be one of them! But don't delay, 'cuz HUMP! ends this weekend! WM. STEVEN HUMPHREY
6:30 pm, 9 pm, Revolution Hall, $25
Mark Bray, Shane Burley
We live in fucked-up times, and in fucked-up times, it's vital to keep your head on a goddamn swivel and know about what's going on—whether you agree with it or not. To that end, Powell's is hosting historian and Occupy Wall Street organizer Mark Bray, who'll be discussing his book Antifa: the Anti-Fascist Handbook with Shane Burley, the author of Fascism Today: What It Is and How to End It. Given Portland's national prominence when it comes to antifa action, this is worth paying attention to. Plus, I heard George Soros is going to give $500 to everyone who attends! ERIK HENRIKSEN
7:30 pm, Powell's City of Books, free
Leviathan
When the greatest Portland improvisers come together to make you laugh your pants off, what better name to give it than Leviathan? Don't miss the uproarious hijinx of local comedy masters, including special guest Moshow the Cat Rapper, for an evening of what will surely end up being a wet, sloppy puddle of improvisational magic. WM. STEVEN HUMPHREY
8 pm, Siren Theater, $10
Mimicking Birds, Kilcid Band, Edwin
The beloved local band spearheaded by singer/songwriter Nate Lacy bring their transfixing blend of shape-shifting pop and indie rock to the Mississippi Studios stage for a hometown performance.
9 pm, Mississippi Studios, $15
Found Footage Festival
A lovingly assembled collection of hilarious VHS oddities from curators and hosts Nick Prueher and Joe Pickett. Goofy exercise videos, kitschy instructional videos, clips from bizarre public-access shows, and more. NED LANNAMANN
7:30 pm, Hollywood Theatre
Myq Kaplan, Erin Judge, Barbara Holm, Jen Tam
Many comedians are clever, but none are quite so clever as Myq Kaplan: a brainy, tiny man who wears three-piece suits and is perhaps our greatest human exemplar of nerdy charm. His jokes chutes 'n' ladder from topical to existential to pun-focused in the space of just a few seconds. It's amazing. Don't miss it. MEGAN BURBANK
9:30 pm, Bunk Bar, $15-17
Don't forget to check out our Things To Do calendar for even more things to do!