Somehow Wordstock has managed to pack a whole weekend's worth of wonderfulness into a single day, which is efficient, as that allows you 24 hours to spend with some of the finest minds in the literary world, and then another 48 to do things like hang out with Lizzo, and drink about 30 Belgian beers, or let Son Little shake your soul, or let one last dose of sex-positive porn land right in your lap. It's a very busy weekend—hit the links below and load your plate accordingly.
---
Jump to:
Friday
|
Saturday
|
Sunday
---
Friday, Nov 10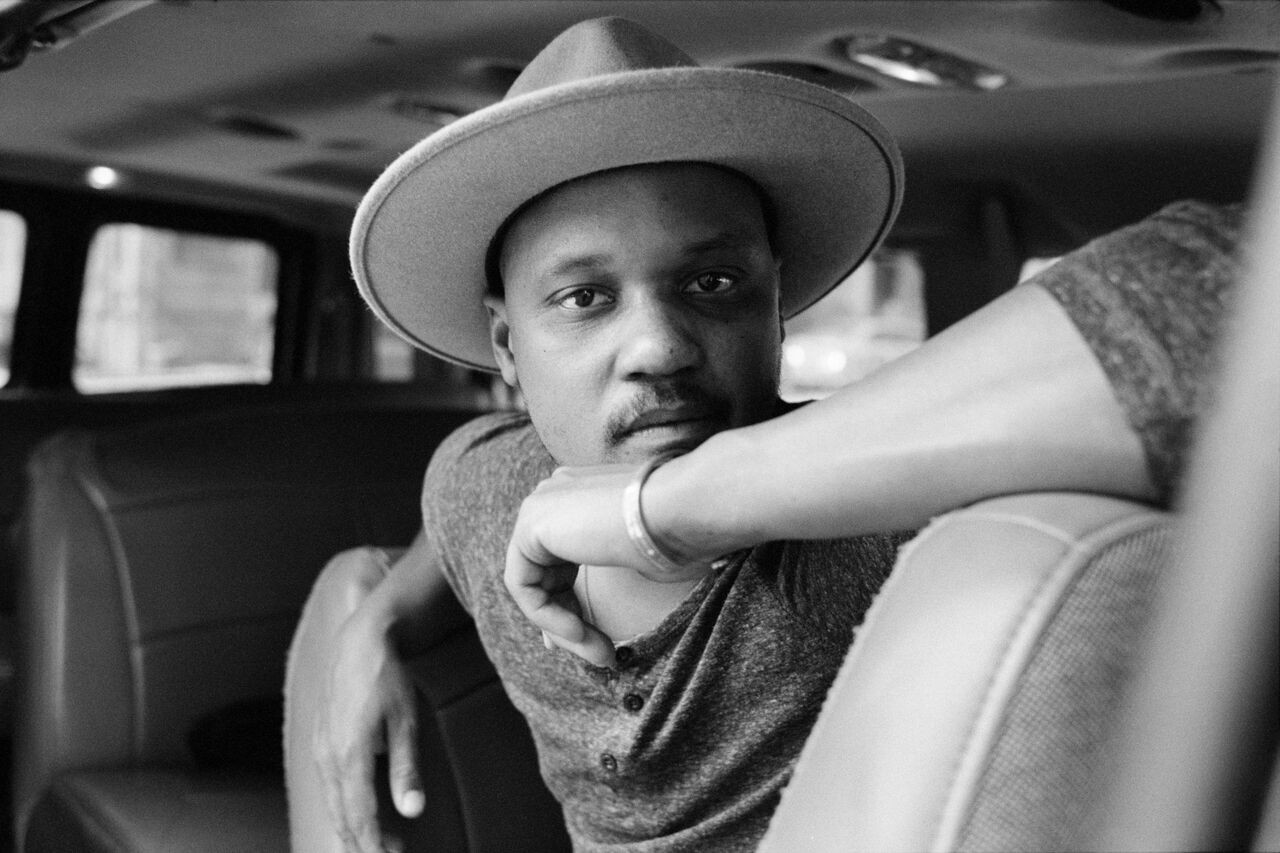 Son Little, Jade Bird
Philadelphia-hailing singer/songwriter Aaron Livingston, known by his stage name Son Little, has collaborated with the likes of the Roots, RJD2, and Mavis Staples, and tonight he's bringing his contagious blend of R&B, rock, soul, and gospel down the the Doug Fir Lounge in support of 2017 full-length, New Magic. Read our story on Son Little
9 pm, Doug Fir, $15
Lez Stand Up
One of Portland's single best stand-up showcases returns to the Siren to celebrate what they call the sexiest and scariest time of year, set smack between Halloween and Thanksgiving: Scorpio season! With sets from Jen Tam, Whitney Stered, Clara Pluton, Dewa Dorje, Mo Welch, Laura Anne Whitley, Kirsten Kuppenbender, Caitlin Weierhauser, and Bob Wolf.
8 pm, Siren Theater, $10
The Clientele, EZTV
It always felt like autumn in the Clientele's world. On their drowsily amber-hued albums, the leaves were forever changing colors, there was a nip in the air, and sweaters and scarves were drawn close. But after a winter of inactivity, spring has come 'round again—it always does—and the Clientele are back. Main songwriter Alasdair Maclean has regrouped with bassist James Hornsey and drummer Mark Keen for Music for the Age of Miracles, and their simultaneously wise and virginal sound is just as lovely as ever. Maclean's lyrics remain influenced by surrealism and classic mythology, with a recurring theme of Orpheus threaded through the songs. And yet an English pastoral quality pervades, as it did on the Clientele's previous recordings—Maclean's voice is rarely raised above a breath, and the songs' lushness is tempered by the band's tasteful restraint. NED LANNAMANN
9 pm, Mississippi Studios, $16-18
Dave Attell
Your favorite comic's favorite comic is coming to Portland for six shows over three nights so you have no excuse not to see the living legend in person. Many people mostly know him from Insomniac with Dave Attell, his hilarious up-all-night travel show on Comedy Central in the early 2000s, but comedy fans know he's legitimately one of the best and most respected stand ups of his generation and he's at the peak of his game. "Dave Attell has a genius, sewer brain connected to a poetic leaf blower of a mouth and every joke he tells is an undeniable uppercut of brilliance," Patton Oswalt wrote in 2015. Go see him. DOUG BROWN
7:30 pm, 10 pm, Helium Comedy Club, $32-40
The Found Footage Festival
The Found Footage Festival has been around for well over a decade, touring the country with an analog aficionado's selection of pan-and-scan VHS ephemera. Unlike a lot of underground/bootleg/nostalgia-based shows, which typically depend on raw enthusiasm and audience discomfort, FFF's productions are clever, tightly edited montages without any distortion or remixing—think of them as a very ADD-friendly approach to surveying the especially goofy bits in your mom's old workout videos. And even after numerous iterations, this year's slate of videos is a fun mix of '80s and '90s time capsules ranging from satanic panic interviews to ineffective cat training techniques—seasoned with some considerably more upsetting subjects that include, but are not limited to, ferret placentas, pee drinking, and problematic police training videos. BEN COLEMAN
7:30 pm, Hollywood Theatre
Havania Whaal, Farm Animals, Dim Wit, Plastic Cactus
Still fresh off the release of their 2017 full-length, Elaborate Minor Crisis, Havania Whaal bring their noise pop and post-punk sounds to an excellent all-ages bill at the Black Water Bar, featuring support from Farm Animals, Dim Wit, and Plastic Cactus.
8 pm, Black Water Bar, $6
Alejandro Escovedo & The Burn Something Beautiful Band, The Minus 5
Renowned Texas singer/songwriter Alejandro Escovedo returns to Portland to headline the Aladdin Theater in support of his latest Portland-recorded full-length, Burn Something Beautiful. He'll be flanked by the Burn Something Beautiful Band, featuring frequent Escovedo collaborators and Northwest music scene staples Peter Buck, Scott McCaughey, Kurt Bloch and Linda Pitmon.
8 pm, Aladdin Theater, $20-25, all ages
Cockeye, Creature vs. Creature, Whisper Hiss
Portland's Cockeye plays vicious, thrashing queercore punk that sounds like it could shatter glass. CIARA DOLAN
8 pm, Turn! Turn! Turn!, $5
Karaoke Fundraiser for Sisters of the Road
Don't miss the chance to scream-sing the Offspring's "Self Esteem" for a good cause! Cider Riot will host a karaoke night and raffle to help Sisters of the Road raise money to keep the organization afloat. Your contributions help the café continue to serve quality food in a warm, safe place. Entry fee earns you a raffle ticket and pint of cider (and other songs to choose from). EMILLY PRADO
7 pm, Cider Riot, $10
---
Saturday, Nov 11
Dan Savage's HUMP! Film Festival
By now you've probably heard from your sexy friends that the 2007 edition of HUMP! amateur porn fest is the hottest and funnest yet. What I can't understand is this: What are you waiting for? This is your last chance to watch lots of hot, funny, and dirty short flicks made by your friends and neighbors and projected in front of a sex-positive crowd of clapping, squealing fun people. And you should be one of them! But don't delay, 'cuz HUMP! ends tonight! WM. STEVEN HUMPHREY
5:30 pm, 8 pm, 10:30 pm, Revolution Hall, $25
Wordstock
Attention, fellow book-nerds! Our time is now! Portland's giant book festival, Wordstock, arrives this weekend, with a jam-packed day of author events, panels, workshops, and readings, AND A HUGE BOOK FAIR WHERE YOU CAN BUY BOOKS FROM LOCAL PRESSES AND SELLERS. Whew! Sorry, I'm just thrilled. You will be too, because literary giants including Ta-Nehisi Coates, Jeffrey Eugenides, and Claire Messud will be at Wordstock this year, plus local greats like the Decemberists' Colin Meloy; Carson Ellis, whose illustrations I would like to make into a house; Bitch Planet's Kelly Sue DeConnick; winsome comics artist Nicole Georges; Chuck Klosterman, who lives here now; and many, many others. MEGAN BURBANK
9 am, Portland Art Museum, $15-18, all ages
Dave B., Manatee Commune, Tetra
If you haven't yet heard of Seattle rapper Dave B, it's likely you will soon—he is excellent. Recently Dave B collaborated with producer Sango to create Tomorrow, an album rich in shiny metallic jingles, danceable beats, and aquatic-themed vibrations, while Dave B commits to his highly mastered delivery style: seamlessly jumping between rapping and singing on addictive tracks like "Got It From," "Drugs 'n Such," and "Do Not Disturb." Seeing him perform it live takes the experience to a whole new level. JENNI MOORE
10 pm, Holocene, $15
Hot Snakes, Hurry Up, The Suicide Notes
Forged from the remnants of indie punk stalwarts Drive Like Jehu, Hot Snakes' dynamic guitar tandem of Rick Froberg and John Reis rumbles to life like an avalanche. The band split in 2005, but reformed in 2011 for sporadic shows, and with this first tour in six years comes news of a new album on Sub Pop in 2018. RYAN J. PRADO
9 pm, Star Theater
Drunken Palms, Dana Buoy, Holy Golden
The eerie pacing of Drunken Palms' Demos ii adds an element of urgency to singer Katelyn Mundal's evocative vocals without ever feeling strained, particularly on its simple but relentless bass-centric tracks. Each song is delicate but seems as though it's trying to break out of itself, or to achieve the emotional epicness of bands like Arcade Fire and the Antlers. Though they don't quite meet this level of grandeur, Drunken Palms' sweet trepidation makes their music accessible and digestible but still eerie and impassioned. EMMA BURKE
8 pm, Turn! Turn! Turn!, $5
Cry Babe, Charlie Moses, Fantastic Plastic
Artist and singer/songwriter Carolyn Grigar (AKA Charlie Moses) brings her slow-burning blend of gothic folk and experimental pop to the Fixin To' along with support from upstart locals Fantastic Plastic and Cry Babe.
7 pm, Firkin Tavern, free
Frankenstein's Comic Book Swap
Get excited: Frankenstein's Comic Book Swap returns to the Eagles Lodge, offering tables and tables of classic comics, weird books and magazines, battered VHS tapes, and rarities and novelties you won't find anywhere else! The vibe is chill and friendly, you're certain to find something you need to have, and it's so cheap—admission's a buck!—that even after picking up a comic or two, you'll still have enough cash for one of the Lodge's famously stiff drinks. ERIK HENRIKSEN
11 am, Eagles Lodge (F.O.E.#3256), $1-5, all ages
Propagandhi, Rvivr, Bad Cop/Bad Cop
Propagandhi's first two albums, 1993's How to Clean Everything and 1996's Less Talk, More Rock, rank among the finest pop-punk albums of all time, and for punks and ex-punks of a certain age—let's say "old-ish"—they served as brief introductions to radical political thought. Chances are good that you have at least a few vegans in your life who ditched cheese with the help of Propagandhi. Over the last 20 years, the band has evolved into a fleet and fierce thrash quartet, while its politics remain fixed at the super pissed end of the spectrum. Which makes sense—the world hasn't exactly given folks much reason to trust things like governments, banks, and men. This year's Victory Lap is another quality addition to a discography that hasn't yet yielded a bad album, and if we're lucky, it's resonating with a bunch of weird kids looking to channel their anger in righteous ways. CHRIS STAMM
8 pm, Hawthorne Theatre, $20-25, all ages
Mothra
A combination book release party (for Steve Ryfle and Ed Godziszewski's Ishiro Honda: A Life in Film, from Godzilla to Kurosawa) and a celebration of one of the first (and still one of the best) Godzilla knockoffs ever made. Mothra is the story of a giant goddamned city-wrecking moth and her tiny twin fairy protectors, who sing an amazing Mothra song in order to summon her. Authors in attendance
6:30 pm, Hollywood Theatre, $7-9
Hell Hath No Funny
You can always count on Siren Nation coming through town and putting together one hell of a lady-centric night of comedy. This year's hell is hosted by Julia Ramos and features sets from Ali Reingold, Katie Nguyen, Cornia Lucas, and headliner JoAnn Schinderle.
8 pm, Alberta Street Pub, $12
---
Sunday, Nov 12
Lizzo, Doja Cat
As far as headliners go, rapper/singer/flautist Lizzo is a stunner. But the "Coconut Oil" queen is known for bringing a gang of seriously talented femcees on tour to back up the bill. This time that support comes in the form of LA-based rapper Doja Cat. A quick foray through after her Soundcloud should pique your interest (and make you show up to the venue on time). JENNI MOORE Read more about Lizzo in Sneaker Wave.
8:30 pm, Wonder Ballroom, $20-22, all ages
Chad VanGaalen, NE-HI
Canadian singer/songwriter and visual artist Chad VanGaalen makes weirdo indie rock that's only rivalled in greatness by his animated music videos. His new album Light Information holds a microscope to humanity's relationship with time, technology, and self-imposed boundaries. Like every VanGaalen creation, it's strange but beautiful, in an alien way. CIARA DOLAN
9 pm, Doug Fir, $14-16
"You Don't Know Me!" Comedy Showcase
Anytime an established music venue opens its doors to a new stand-up comedy showcase, it's reason to rejoice. That goes double when the inaugural show's headliners include Mercury "Undisputable Genius of Comedy" Caitlin Weierhauser and Barbara Holm (Host of It's Gonna Be Okay). They'll be joined by a few of Portland's brightest up-and-coming acts, along with comedic musical guests Brahñana and Feminine Touch. CHIPP TERWILLIGER
9 pm, Goodfoot, $5
9 to 5
The sheer size of 9 to 5's popularity is hard to understand almost 40 years after the fact, but it was a monster. It would have easily been the highest grossing film of 1980—if The Empire Strikes Back hadn't been released that same year. 9 to 5 is powered by the unexpectedly solid comic chops of Jane Fonda, Dolly Parton's infectious theme, Dabney Coleman's sweaty swagger, and the mind-altering imagery of Lily Tomlin as Snow White (complete with animated forest fauna conspiring to poison her boss). What's even more amazing (and frustrating, and honestly, sorta depressing) is how relevant the film still is, and how distant our heroic trio's dream of equal rights and equal pay remains. 9 to 5 already had bite. Somehow its teeth are even sharper now, and its comedy cuts a little more painfully after all this time. BOBBY ROBERTS
6:45 pm, Laurelhurst Theater, $3-4
Pie & Whiskey: Writers Under the Influence of Butter & Booze
A release party for Kate Lebo and Samuel Ligon's new anthology, collecting six years worth of works all focused on either pie, whiskey, or the combination of the two, with readings by Alexandra Teague, Ed Skoog, Joe Wilkins, Robert Lashley, Jess Walter, and Shawn Vestal.
11 am, Independent Publishing Resource Center, free
Hemingway, Giant Peach, Person Be, Loose
One of Portland's premier punk and emo-tinged indie rock outfits spearhead a Sunday night shindig at the Know in support of their 2017 full-length, You Will Never Be Happy.
8 pm, The Know
Diarrhea Planet, Eyelids
It's been a busy year for Eyelids. The crew—which includes members of the Decemberists, Guided by Voices, the Dharma Bums, and Elliott Smith—dropped their sophomore LP, Or, to widespread acclaim, released fun music videos, and toured extensively. Produced by legendary R.E.M. guitarist Peter Buck, Or is a powerhouse rock record, with the pretty textures of Paisley Underground guitars anchored by the dual vocal attack of Chris Slusarenko and John Moen. Tonight, Eyelids open for Nashville punks Diarrhea Planet, whose four-guitar assault has the ability to humble, enlighten, and destroy anyone within earshot. Take a listen to the band's 2016 album Turn to Gold for proof, or just get down to Mississippi Studios to hear for yourself. RYAN J. PRADO
9 pm, Mississippi Studios, $15
Human Highway
Neil Young is really good at a lot of things—songs, guitar solos, cranky environmental screeds—but comedic acting isn't one of them. That didn't stop the musician from making this weird 1982 nuclear-themed comedy with his buddies Dean Stockwell and Russ Tamblyn. The humor is broad, the sets are homemade, and the acting is hammier than a ham hamwich with extra ham at this year's HamFest. Even without Dennis Hopper's bug-eyed turn as a knife-wielding short-order cook, you can sense the thickness of drugs in the air. The movie also features Devo, and the Ohio band joins Young for a maniacally awesome version of "Hey Hey, My My" that's by far the movie's highlight. Devo's Gerald Casale will be in attendance for Sunday's screening, and I'm sure he's as pleasantly befuddled by this curio as the rest of us. NED LANNAMANN
7:30 pm, Hollywood Theatre
Gin Blossoms
Behind the Gin Blossoms' jangling, effervescent power-pop lies one of the greatest tragedies in rock history. The group's 1992 breakthrough, New Miserable Experience, is quite possibly the greatest mainstream guitar pop record of the '90s after Weezer's Blue Album. This is almost entirely attributable to the songwriting talents of the band's guitarist and co-founder Doug Hopkins, whose mix of radio-ready melodies and disaffected Gen X tropes ensured universal resonance. Though Hopkins was not the band's sole songwriter, his contributions to New Miserable Experience are far and away the best of the batch—especially the perennial underdog anthem "Hey Jealousy" and the flawless "Found Out About You," which effortlessly bridges the gap between Radio City-era Big Star and the Smiths. Here's the tragic part: Right as New Miserable Experience was being completed, Hopkins was ejected from his own group due to his substance abuse. His songs would go on to become the album's biggest hits; shortly after receiving a gold record for "Hey Jealousy," Hopkins committed suicide. The Gin Blossoms, sans Hopkins, have soldiered on as purveyors of genial, Starbucks-dad alt-rock (they were poised to play the ill-fated Mark McGrath and Friends cruise in 2013), and their newer releases are surprisingly listenable—but without Hopkins, it seems unlikely that they'll ever come close to matching New Miserable Experience. To be fair, few bands could. MORGAN TROPER
8 pm, Aladdin Theater, $40
Star Wars Spectacular
Conductor Norman Huynh and narrator Pam Mahon lead the Oregon Symphony, the Pacific Youth Choir, and Dance West through performances set to John Williams' most iconic scores in a special installment of the Oregon Symphony's Kids Concert Series.
2 pm, Arlene Schnitzer Concert Hall, $10-40, all ages
BelgianFest VII
The seventh straight year of celebrating the best Belgian beers from Oregon's finest brewers, with over 30 beers on tap from Double Mountain, Breakside, Goose Island, Ommegang, Wolves & People, pFriem, Baerlic, Deschutes, and more.
noon, Bailey's Taproom

Don't forget to check out our Things To Do calendar for even more things to do!