Somehow, the giant holiday built entirely around getting food drunk (or just plain drunk) by 2 in the afternoon snuck up on us—but take a look! Waiting at the end of the week, there it is: Thanksgiving. And there are a ton of ways to hang out & get that face stuffed, many that don't involve you having to cook a single ounce of anything! But before you sit down to feast, take note of all the other cool stuff on the menu, like a Tori Amos appearance, Gary Numan rolling through town, local comedy on full display and dance parties good for burning calories to make room for more turkey. Hit the links below and load your plate accordingly.
---
Jump to:
Monday
|
Tuesday
|
Wednesday
|
Thursday
---
Monday, Nov 20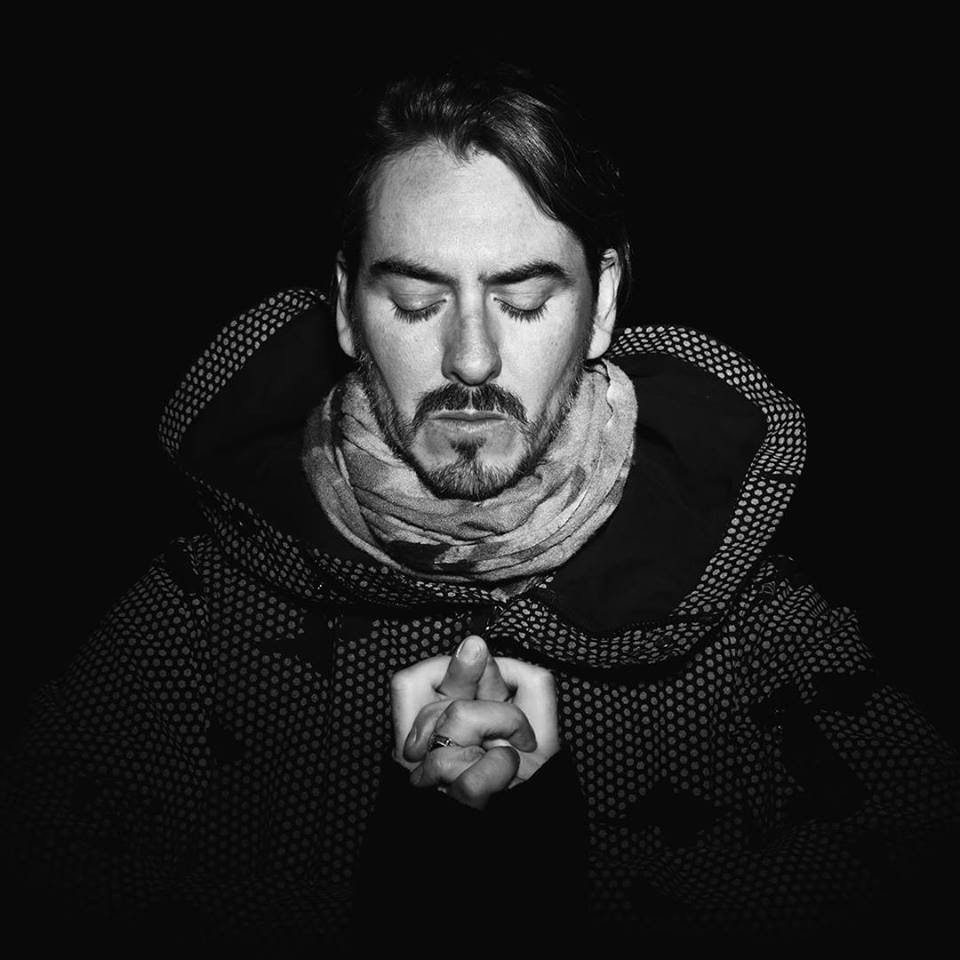 Dhani Harrison, Summer Moon, Mereki
Being the child of a Beatle has got to be one of the more stressful lots in life. That said, Julian and Sean Lennon have done all right for themselves in various artistic endeavors, as have Sir Paul's and Ringo's offspring. George Harrison's only son Dhani has worked on various projects over the past 15 years (including helping complete his father's last album after his death in 2001), but he's only just now releasing his first solo record at the age of 39. A listen to IN///PARALLEL reveals a couple of things: the uncanny similarity between Dhani's voice and his father's, but also his knack for crafting songs with drama. "Summertime Police" slowly unfurls in a wash of synths, and half of the songs on IN///PARALLEL clock in at over six minutes. There's definitely some Beatles DNA in there, but Dhani Harrison has created an unsettling 21st-century musical statement—easily the best from any Fab Four descendent. MARK LORE
8 pm, Doug Fir, $18-20
Transgender Day of Remembrance
Every year, Transgender Day of Remembrance calls attention to and holds close the many trans folks who have passed. As trans people face disproportionally higher rates of violence, suicide, and sexual assault, it's especially important to stay informed and help keep our communities safe. Activities include a panel discussion and on-site acupuncture, reiki, mental health practitioners, and more. EMILLY PRADO
6 pm, PCC Cascade Campus, free
National Geographic Live: Coral Kingdoms and Empires of Ice
National Geographic Live invites you to explore some of the earth's most spectacular coral reefs and arctic ice kingdoms though the eyes of underwater photographer David Doubilet and aquatic biologist and photojournalist Jennifer Hayes.
7:30 pm, Newmark Theatre
Fast Times at Ridgemont High
In 1982, Amy Heckerling and Cameron Crowe provided one of the most incisive, insightful looks into what high school was really like. Thirty-five years of constant pop-culture referencing has rendered the film quaintly cliché, a collection of questionable fashions coughing up cornball dialogue. But two aspects of the film still ring as true today as they did then: The muted desperation humming under everything Judge Reinhold does (yes, his character has a name, but such is the curse of Judge Reinhold—everyone he's ever played simply becomes Judge Reinhold), and the reluctantly charming relationship between Mr. Hand (Ray Walston) and his good-natured problem student, Jeff Spicoli (Sean Penn). BOBBY ROBERTS
7:30 pm, Hollywood Theatre
The Rural Alberta Advantage, Yukon Blonde
Canadian trio the Rural Alberta Advantage have done the thing that many bands have done over the last decade—take what are essentially straight folk songs, and lather them up with extra tricks and textures. In the case of bands like the Lumineers and Of Monsters and Men, it essentially amounts to polishing turds. But RAA offer up something a little more substantial, evidenced on their 2014 album Mended with Gold. Plus they've been doing it—with far more grit—long before everything became so overly precious; their 2008 album Hometowns still packs a punch. MARK LORE
8 pm, Hawthorne Theatre, $16-18, all ages
Beethoven's Second Symphony
Nearly 200 years after Beethoven's death, it remains truly astounding that history's greatest composer couldn't hear a damn thing for much of his life. Can you imagine a blind painter or a chef with no sense of smell reaching similar artistic heights? Beethoven's Symphony No. 2 was written while the young composer still had some of his hearing left but had entered a deep depression upon learning he would soon be fully deaf with no chance of recovery. In that sense, it should be seen as a definitive statement—a triumphant farewell to the world of sound, with all the grandeur and drama of which Beethoven was capable. That he would later top himself several times over with subsequent work means the Second has languished in relative obscurity, but its pleasures, from its gorgeous second movement to the playful agility of its fourth, should be evaluated on their own terms. The symphony, a high-water mark of the classical era, is counterbalanced by Hindemith's Symphonic Metamorphosis of Themes by Carl Maria von Weber and John Adams' Absolute Jest, a concerto/string-quartet hybrid heavily influenced by Beethoven, featuring the esteemed St. Lawrence String Quartet from Canada. NED LANNAMANN
7:30 pm, Arlene Schnitzer Concert Hall, $24-120, all ages
The Last Waltz
The Last Waltz has been called one the best music documentaries ever made. It's not. Chronicling a very good—but not transcendent—concert that turned out to be the Band's last performance with their original lineup, it's most notable for the murderers' row of guests who graced San Francisco's Winterland stage that Thanksgiving night in 1976. (It's worth mentioning that the film's best moment, the Staple Singers performing with the Band on a definitive version of "The Weight," was created entirely on a soundstage.) Unlike most documentaries, The Last Waltz is not a look behind the scenes or an attempt to tell the backstory behind the music; it is itself theater, a calculated and polished presentation of its own. It's mythmaking, and it works very well as such. NED LANNAMANN
7 pm, Clinton Street Theater
---
Tuesday, Nov 21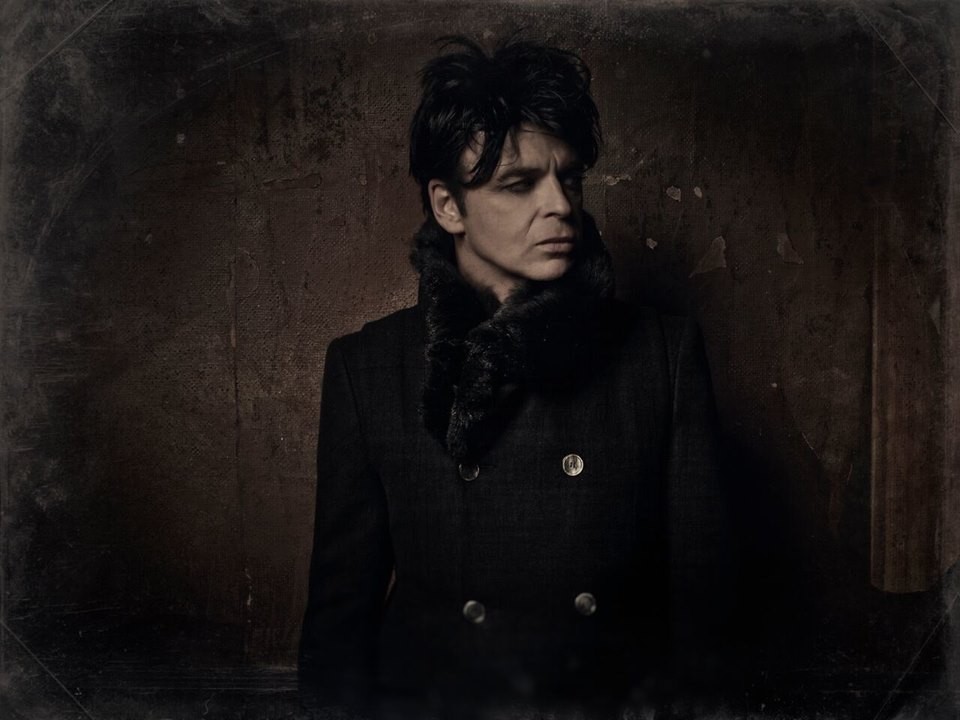 Gary Numan, Me Not You
It's silly how some artists get called one-hit wonders because of a hit single or music video. No one exemplifies this more than Gary Numan, whose 1979 single "Cars" was a Top 10 hit and has been covered, sampled, and used in numerous films. But Numan has also released, and continues to release, records that are as adventurous as his brilliant 1979 solo debut, The Pleasure Principle. He's influenced the likes of Trent Reznor for his early use of synthesizers, as well as many metal musicians, due to his keen sense of darkness and dread. Numan's early records are spotless—the perfect blend of futuristic sounds with live drums and bass. It may have taken some time before he got the recognition he deserves, but that's never slowed him down. Twenty-one records in, and Numan's part of the future he helped create almost four decades ago. MARK LORE
8:30 pm, Wonder Ballroom, $30, all ages
Sound + Vision
For those who love great music for the low, low price of FREE, check out the Mercury's regular Sound + Vision shows—this month featuring the dark, energetic honky-tonk of Portland's the Lonesome Billies, who bring a decidedly punk attitude to their C&W bangers. Also on tap: Plastic Cactus, whose desert-tinged psych surf will add a buoyant, yet mysterious mood to the evening's FREE proceedings. WM. STEVEN HUMPHREY
9 pm, Mississippi Studios, free
Rivercity Podcast Federation: Live Podcast Double Feature
Portland's very own podcasting network, the Rivercity Podcast Federation, presents a double feature live taping. On the agenda for tonight: A special edition episode of Carolyn Main's Pitch, Please, co-starring comics creator Alex Robinson (Box Office Poison), who also co-hosts the successful podcast Star Wars Minute. Following that is Reboot, Reuse, Recycle hosted by Chris Khatami and Kyle McCormick, about great films and their (maybe not-so) great remakes.
8 pm, Alberta Street Pub, free
Laura Veirs, Shelley Short
This bill features two of the city's greatest singer/songwriters: Laura Veirs and Shelley Short. Last year, Veirs released the debut LP of her supergroup with Neko Case and k.d. lang, case/lang/veirs, an astonishingly beautiful orchestral folk record that pulls from each woman's unique musical strengths. And Short released one of the best local records of 2017, Pacific City. Its opening track, "Death," is an existential ballad set to a waltzing acoustic-guitar melody and inspired by a harrowing drive Short made along the Oregon Coast one stormy night. CIARA DOLAN
8 pm, Doug Fir, $14-16
Hibou
Feather-light and sugar-glazed, the music of Hibou (Seattle musician and ex-Craft Spells drummer Peter Michel) acts like a washcloth dipped in ice water and gently placed on your forehead. DAVE SEGAL
9 pm, Bunk Bar, $12-15
What Now?
For the second year in a row What Now will provide Portlanders with an evening chockfull of amazing speakers and established (and emerging) organizations fighting to support community members at all intersections. This event is perfect for those seeking a crash course in numerous local groups that have been doing work far before 45 was elected. EMILLY PRADO
4 pm, Revolution Hall, $5-50, all ages
Iron Chic, Off With their Heads, Rvivr
Long Island DIY punk mainstays Iron Chic return to Portland for an all-ages show supporting their acclaimed new full-length, You Can't Stay Here. Like-minded Minneapolis-based punk and melodic hardcore outfit Off With Their Heads split the co-headlined bill, with Olympia's Rvivr getting things underway.
6 pm, The Analog Cafe & Little Theater, $15, all ages
Bill McKibben
The environmental activist, author, and founder of 350.org reads from Radio Free Vermont, his debut novel about a group of activists who set out to disrupt the state of Vermont with their own eccentric brand of resistance.
7:30 pm, Powell's City of Books, free
---
Wednesday, Nov 22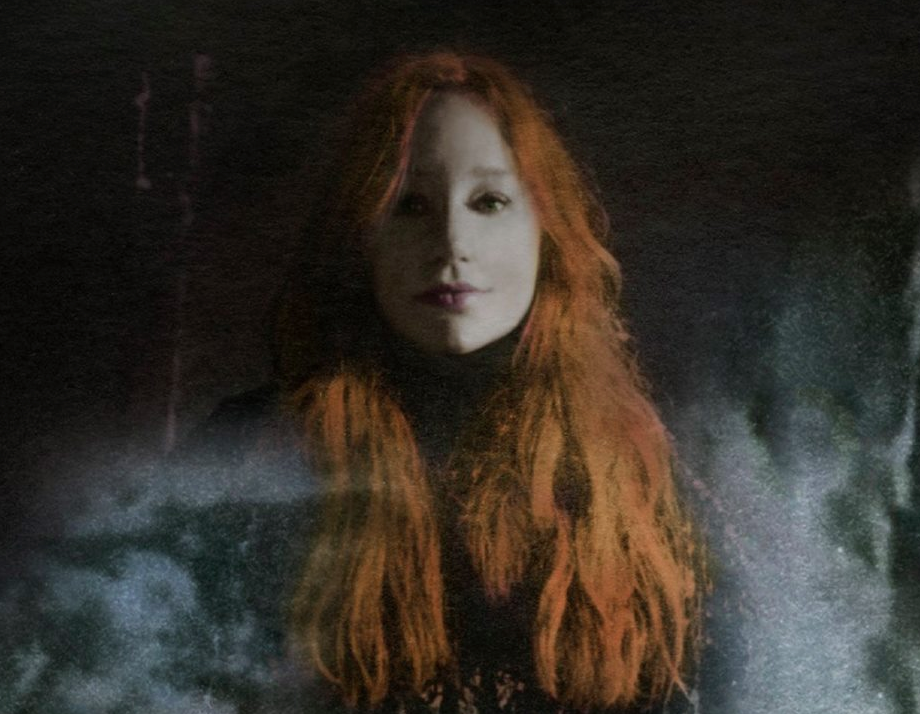 Tori Amos
Renowned singer/songwriter Tori Amos brings her mezzo-soprano vocal range and classically trained piano chops through the Arlene Schnitzer Concert Hall for the Portland stop on a North American tour supporting her fifteenth studio album, Native Invader.
8 pm, Arlene Schnitzer Concert Hall, $39.50-79.50
Made in Oregon
The Helium opens its doors to this showcase not just of local comedians, but something even rarer: local comedians who are actually from here. Hosted by Andie Main, the night will feature stand-up sets from Caitlin Weierhauser, Dan Weber, Amanda Arnold, Chris Johnson, Robbie Pankow, and Dylan Jenkins.
8 pm, Helium Comedy Club, $10
Mic Capes
It's become pretty clear Mic Capes' is going places, so you may as well enjoy him live while he's cheap. For the lucky souls who do show up, you're gonna hear these "Razor Tongue" bars loud and clear. JENNI MOORE
5 pm, White Owl Social Club, free
Testify: Pre-Thanksgiving Dance Party
A pre-Thanksgiving installment of the recurring R&B and hip-hop oriented dance party, featuring sets from DJs Jene & Shira (of XRAY.FM's Everyday Mixtapes), Plant Daddy, and DJ Honest John
9 pm, Holocene, free
Flying Lotus, Seven Davis Jr, PBDY
The martial arts mixmaster Flying Lotus (AKA Steven Ellison) has a gift for electronic music that spins a Rubik's Cube of different styles. Catch the jazz-cat chameleon tonight, in what's sure to be a trippy show of electronica, rhymes, and beats. COURTNEY FERGUSON
8:30 pm, Roseland, $28.50-40
Re-run Theater: Black Adder Fest II
The Hollywood's tribute to classic television. This month: Mr. Bean's snide ride through British history, AKA Black Adder, home to some of the bleakest, most cutting satire ever broadcast on the BBC, leavened with more basic (but still hilarious) punnery and silliness. Between each of the three episodes on the big screen tonight will be a collection of "too-naughty-for-American-TV" ads, which are basically just a bunch of crass dick jokes but because there's a British accent involved, they're about 12 percent more classy. BOBBY ROBERTS
7:30 pm, Hollywood Theatre
Jive Turkey Thanksgiving Disco Dance Party
DJ Gregarious manhandles platters of a different kind, spinning the best of the boogie for those who choose their Thanksgiving feasts to take the form of the funk.
9 pm, The Spare Room, $5 w/ a can of food, $7 w/out
Bethlehem Steel, Floating Room, Lubec, World Record Winner
Brooklyn indie rock trio Bethlehem Steel share the Know stage with some of the city's finest for the Portland stop on a tour supporting their new Exploding In Sound Records-issued full-length, Party Naked Forever.
8 pm, The Know
Lady Bird
Watching Lady Bird is kind of like reopening your high school yearbook for the first time in years, wincing and smiling in equal measure. Greta Gerwig's directorial debut is sweet, tragic, and sentimental, which is exactly how a coming-of-age movie should be. CIARA DOLAN
Various Theaters, see Movie Times for showtimes and locations
---
Thanksgiving!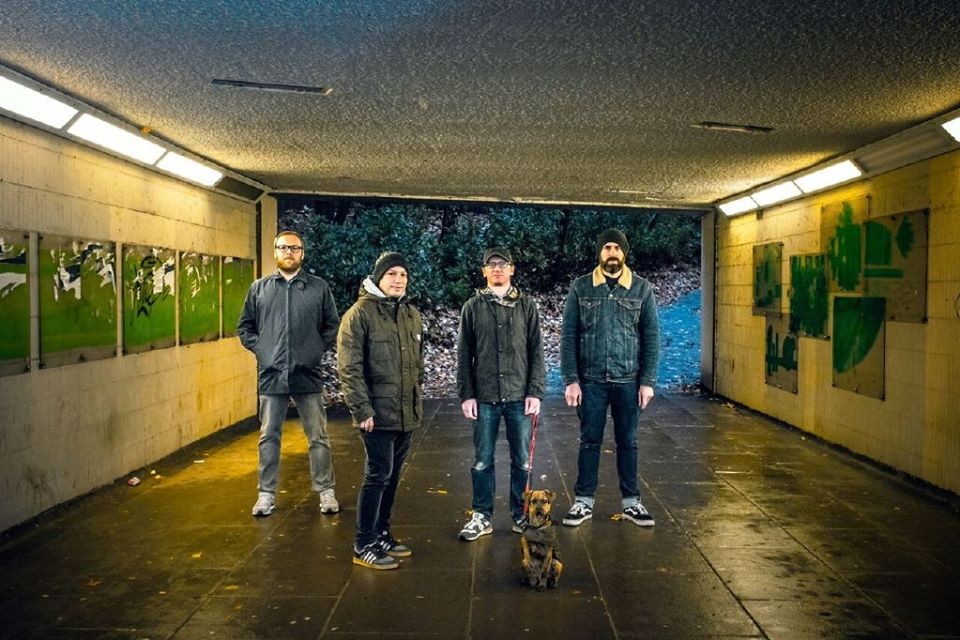 Mogwai, Xander Harris
For over two decades, Mogwai has been the end-all be-all for those who live and die by the epic guitar instrumental. They are a band that is in complete control of the quiet-LOUD dynamic, the sonic equivalent of an Olympic long-distance runner. They're the link between My Bloody Valentine and about three-quarters of Thrill Jockey's roster. That's a good—nay, a great thing. And although it's not necessary to own Mogwai's entire catalog (Young Team and Rock Action should do), here's hoping that these guys never stop making music. MARK LORE
8 pm, Roseland, $22, all ages
Baio, Teen Daze
Vampire Weekend bassist Christopher Baio brings his funk-tinged indie rock solo project to the Doug Fir stage in support of sophomore full-length, Man of the World.
9 pm, Doug Fir, $14-16
Thanksgiving Dinner!
Some of the city's best culinary minds take this opportunity to put their own delicious spin on maybe the foodiest holiday on the calendar. And not to knock your skills in the kitchen, but chances are pretty high they're gonna come up short compared to the chefs putting together menus at locations like Headwaters, Andina, Jackrabbit, Imperial and more. So why not let them put in the work for you, and just savor the meal as each course comes out and gets served up?
Various Locations, see our Thanksgiving Dinner calendar for venues and prices
Don't forget to check out our Things To Do calendar for even more things to do!