Why in the world would you submit yourself to the soul-destroying whirlwind of humanity and commerce that is "Black Friday," when you could instead do fun things this weekend. It's not as if you can't buy gifts all month long. You don't need to do it this weekend. You can shop basically whenever—but Friday is the only day you can enjoy a Gospel Brunch, or drop some King Black Acid; Indies First Day (w/ Lidia Yuknavitch, Cheryl Strayed, Willy Vlautin & more!) only happens this Saturday; and you can't take in the latest installment of Girls Gone Mild before hitting a screening of The Secret of NIMH on any other day but Sunday. Shopping can wait—this weekend is too good to spend it going broke and ragey. Hit the links below and load your plate accordingly
---
Jump to:
Friday
|
Saturday
|
Sunday
---
Friday, Nov 24
ALL OF THE CHRISTMAS LIGHTS
Look at you, still belching up yesterday's bird. You disgust even yourself, but things are looking up. This year the holidays will not unspool themselves in an even, twinkling path of mirth and goodwill. No, this is the year to frontload the whole damn thing. Today you'll hit three of the city's premier holiday lighting events in succession, in the process experiencing the joys—and, yes, the disappointments—of 1,000 concurrent Christmases/Hanukkahs/Kwanzaas/whatevers. Start with tthe tree lighting festivities at Pioneer Courthouse Square, and feel your heart fill. Move onto the Winter Wonderland lights extravaganza at Portland International Raceway. Probably there will be multicolored dinosaurs wrought of LED strands. Your heart is becoming uncomfortably full. Last, you're headed to the Oregon Zoo, where ZooLights has also just opened. Your heart is straining with joy at the ticket stand. You are on the ground, twitching and flopping with goodwill, by the time you hit the Primate Forest. The Orangutans judge you. It is worth it. DIRK VANDERHART
Various Locations, click... well, click the links up there for more information. The ones all highlighted & bolded. That's how the internet works, you fuckin' click shit and look at it. Happy Holidays
King Black Acid, Ezza Rose, Rob Wynia
In the 1990s, Daniel Riddle released a handful of albums under the name King Black Acid, adding his unhurried brand of cinematic psych-rock to the fertile local scene. In the years since, Riddle has kept busy playing shows and composing lots of music for TV and film, but his newest release—Super Beautiful Magic, out on Cavity Search Records—is his first full-length since 2000's Loves a Long Song. It's a very welcome return. When all is said and done, Super Beautiful Magic sounds a bit like a cross between the Flaming Lips and the Polyphonic Spree, but with the silliness stripped out and only the freaky, fluttery beauty left behind. BEN SALMON
9 pm, Mississippi Studios, $10-12
Portland Cello Project: Tribute to OK Computer
The Portland Cello Project and special guests Patti King (The Shins, Radiation City) and Adam Shearer (Weinland, The Alialujah Choir) celebrate the 20th anniversary of Radiohead's seminal 1997 album by performing a pair of tribute shows featuring some thoughtfully arranged compositions from Cello Project members Diane Chaplin and Kevin Jackson.
8 pm, Revolution Hall, $20, all ages
Grandfather, Mom Jeans, Prince Daddy & the Hyena, Kississippi, Snow Roller
Since releasing their 2016 debut, Best Buds, self-proclaimed "stoned pop-rock" band Mom Jeans have taken the underground rock world by storm. They quickly blew up on Reddit's emo thread, largely due to their refreshing, poppy approach to the genre. Mom Jeans have already gone on three national tours, signed to Los Angeles independent label SideOneDummy Records (home of artists like Jeff Rosenstock, AJJ, PUP, Rozwell Kid), and started prepping their sophomore album. DELANEY MOTTER
6:30 pm, American Legion Local 134, $5, all ages
Gospel Brunch
Jackrabbit chef Chris DiMinno presents a southern-inspired brunch, along with a special cocktail menu crafted specially for the occasion. Grammy nominated recording artist Julianne R. Johnson, organist Mark Hardy, and the Inspiration Ensemble of the Vancouver Avenue First Baptist Church of Portland will also be on hand to provide some world-class entertainment while you dine.
11 am, 1 pm, Jackrabbit PDX, $60
Con Bro Chill
Self-described "power party pop" band Con Bro Chill bring their colorful blend of synthpop, EDM, and party-rock back to the Wonder Ballroom for a hometown headlining show.
9 pm, Wonder Ballroom, $13-15
Body Academics, Sweeping Exits, Over
Body Academics likes to stretch pop music into strange, weird forms you don't normally hear pop bent into. Catch up with them tonight when they headline the Tonic Lounge to celebrate the release of their new cassette, Delicious Moments.
9 pm, Tonic Lounge, $7
Black Friday on the Dark Side
Duck out of the consumerist tsunami of "deals" and surf the dark waves of delicious ales at Ecliptic, with a six-beer taster tray, beer cocktails, discounts on bottles, and specials from Chef Michael Molitor.
11 am, Ecliptic Brewing
Nervous & the Kid, Bony Chanterelle, Charlie Moses
Local quintet Nervous & the Kid bring their psych-tinged indie folk and pop to the Secret Society stage.
9 pm, The Secret Society, $10
Phil Knight Invitational
You don't have to give a shit about Phil Knight's 80th birthday to attend the shindig being held in its honor. For three glorious days this week, the Moda Center will forget the up-and-down play of its home team and welcome some of the best college basketball players in the country. This 16-team tournament has the Oregon Ducks, and lame-yet-dominant squads like Duke and North Carolina. My opinion? Root for Michigan State. DIRK VANDERHART
Nov 24-26, Rose Quarter, $30-240, all ages
---
Saturday, Nov 25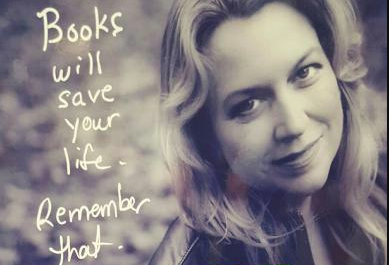 Indies First Day
Indies First Day celebrates independent booksellers, which in a world where we're all under the control of Amazon Prime, are more critical than ever. This year, Broadway Books is bringing in a roster of local literary champions, like Willy Vlautin, Lidia Yuknavitch, Elena Passarello, Leni Zumas, and more. Oh, and buy a book. It's like your Twitter feed but will RESTORE your faith in humanity. MEGAN BURBANK
10 am, Broadway Books, free, all ages
The Minders, A Certain Smile, Heartbreak Beat, Andrew Kaffer
Twenty years ago, the hot thang in indie-pop was the Elephant 6 Collective, a family of bands that played a particularly psychedelic and Beach Boys-influenced brand of pop-rock. The headliners were Neutral Milk Hotel, the Apples in Stereo, and the Olivia Tremor Control, and one of the affiliated groups was the Minders, a Beatles-lovin' combo out of Denver. A great secret of the Elephant 6 Collective is that the Minders' 1998 album Hooray for Tuesday is every bit as good as anything else any other E6 band released. It's a perfect pop record. Eventually, head Minder Martyn Leaper moved his operation to Portland, where he put out a couple more releases (including 2006's essential It's a Bright Guilty World) and then disappeared, more or less, for a decade. Which brings us to last year's Into the River, the first Minders album in 10 years. Recorded with local studio wiz Larry Crane, it's a wonderful reminder of Leaper's extraordinary—and underappreciated—talent for marrying memorable melodies and lush, jangling guitars. BEN SALMON
8 pm, Turn! Turn! Turn!, $7
NorCal Fire Relief Benefit: WORWS, Lonesome Valley Pussyfooters, Phantom Family
After fires in Sonoma County this summer destroyed almost 7,000 buildings and killed 23 people, undocumented communities are left especially vulnerable as they don't qualify for assistance as easily or at all, depending on the source. This benefit show is filled with punk and bluegrass, an amazing raffle, and will raise money for UndocuFund, an organization working directly with undocumented immigrants to provide relief and support. EMILLY PRADO
7:30 pm, Tonic Lounge, $8
Dreckig, Brown Calculus
The Fixin' To hosts an all-ages matinee featuring the percussion-driven dance/krautrock/cumbia of Dreckig and the intergalactic soul and jazz of Brown Calculus.
3:30 pm, The Fixin' To, $7
Trophy Eyes, Free Throw, Grayscale, Head North, Hampton
If your Thanksgiving plans include spending time with challenging relatives who don't necessarily share your worldview, you might need somewhere to release your pent-up aggression. Consider the Analog, where a quintet of rock bands will plug in and wail away for a while. At the top of the bill is Trophy Eyes, a gang of Aussie punks who travel with a trunk full of buzzy riffs and throat-shredding screams. The best band here, however, is Free Throw, emo/punk revivalists from the white-hot DIY scene in Nashville. The band is unmistakably influenced by '90s and '00s emo, screamo, and post-hardcore, packing their songs with both catchy tunes and sweaty catharsis. But what sets Free Throw apart is the irrepressible sparkle in their vocal melodies, their arpeggiated guitars, and even their pristine production choices. Free Throw makes the emo revival sound relatively sunny. BEN SALMON
5:30 pm, The Analog Cafe & Little Theater, $15-18, all ages
Blowpony!
Portland's premier queer-centric dance extravaganza returns for a Thanksgiving weekend installment at the Bossanova Ballroom, featuring headlining performances by Rica Shay and Angelica D'Vil, music from Airick X, Just Dave, Aurora, and Mateo Segade, go-go dancing by Heatherette, Nikki Bunz, Charley Sharp, Johnny Cakes, Vye, Diamond Duchess, and more.
9 pm, Bossanova Ballroom, $9
2017 Black Holiday Bazaar
After your Black Friday shopping embargo lifts, support small Black-owned businesses to stock up on gifts for the holidays instead. Vendor items include a range of goods including knit hats, quilts, natural hair care products, art, and more. Bring a donation for the toy drive, which will be distributed at a Black Santa event in early December. EMILLY PRADO
9 am, 5940 N Albina, free
Blesst Chest, Miss Rayon, Rebecca Gates
Blesst Chest makes bizarro, acid-washed, fuzzed-out, groovy tunes that sound like Ratatat's cool prog-rock parent, lacking the sophisticated production of today's young 'uns but wailing hard like it's 1977. CIARA DOLAN
9 pm, The Fixin' To, $7
78/52 and Psycho
Fifty-seven years after it first shocked audiences, the shower scene in Alfred Hitchcock's Psycho is still one of the craziest—and best—sequences in cinema. This weekend, the NW Film Center is screening 78/52, Alexandre O. Philippe's Sundance-approved documentary that hacks away at the 78 camera angles and 52 cuts that made film history. As an added bonus, they've also got Psycho on 35mm—so you can see all the other twists and thrills in Hitchcock's best-known, most-loved film. ERIK HENRIKSEN
78/52, 4:30 pm; Psycho, 7 pm; NW Film Center's Whitsell Auditorium
The Storm Large Holiday Ordeal
The renowned local singer-songwriter and Pink Martini vocalist brings her annual holiday show to the Aladdin Theater.
8 pm, Aladdin Theater, $40-55, all ages
The Next Waltz
Every year around Thanksgivingtime, a group of Portland musicians recreate The Last Waltz, classic rock's classic-rockiest moment. Since some of the proceeds go to benefit the Jeremy Wilson Foundation and the Oregon Food Bank, and since most of the songs are pretty good, it remains a worthwhile event for a great cause. NED LANNAMANN
8 pm, Alberta Rose Theatre, $28-32
---
Sunday, Nov 26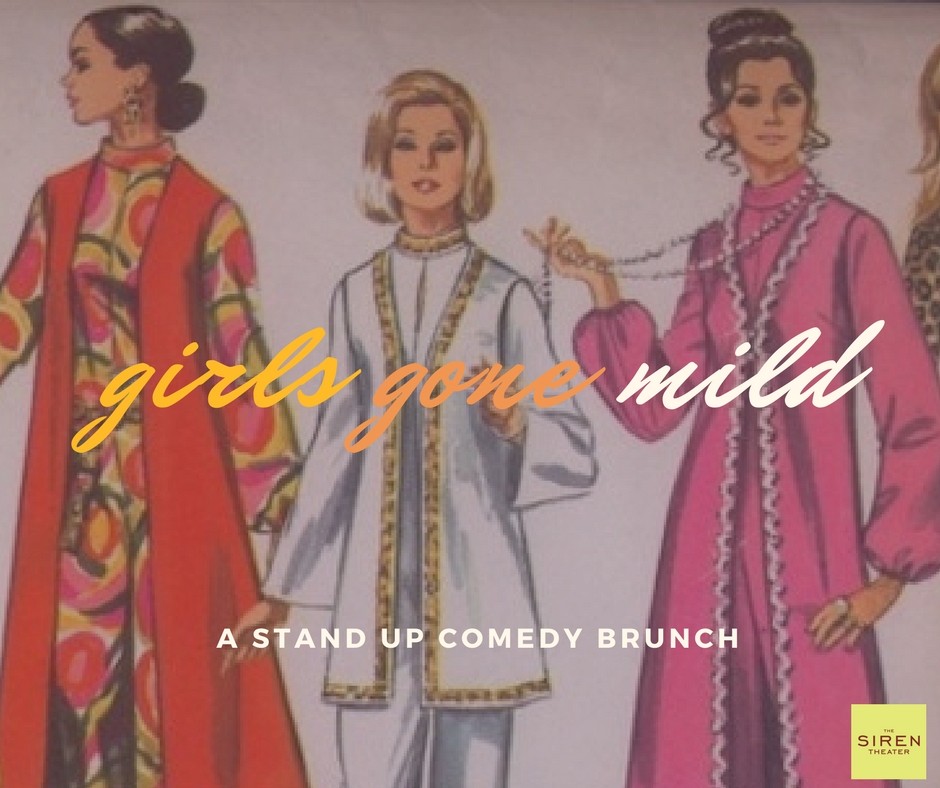 Girls Gone Mild: A Stand-Up Brunch
It's the Sunday after Thanksgiving, and you need two things: brunch and a laugh. Lucky you, the comedic geniuses at the Siren Theater have you covered with Girls Gone Mild: a stand up comedy brunch! Enjoy post-Turkey day mimosas, bellinis, or champagne (as well as continental breakfast selections) as you hoot with laughter over some A+ standup comedy from Lez Stand Up's Kirsten Kuppenbender, the hilarious Laura Ann Whitley, and 2016 Mercury Undisputable Genius of Comedy Jason Traeger. Plus more surprising surprises! WM. STEVEN HUMPHREY
noon, Siren Theater, $15-18
Candace, Genders, Hands In
Tonight Candace celebrates the release of a new 7-inch that features two gold-toned dream-pop tracks. "Horizon" unfurls at the molasses-slow pace of Megafaun's sleepy folk ballads—it's all dreamy guitars, warm bass, near-whispered lyrics, and psychedelic effects that call to mind early mornings on the road. "Greys" is louder and spaced-out, echoing shoegaze that evokes the gentle chaos of crashing waves. Both songs are lovely, which isn't surprising considering Candace's musical output (last year the Portland band released its excellent debut LP, New Future). They'll be joined by local scene veterans Genders and Hands In. CIARA DOLAN
8 pm, Rontoms, free
Fantastic Mr. Fox
Wes Anderson's adaptation of the classic Roald Dahl story was the film that caused everyone to simultaneously realize all his previous films were quirky stop-motion shoebox diorama comedies. It's just that he was limiting himself by making them with actual people. Remove the limitation, and you wind up with the most charming, warm, and funny entry in his filmography. BOBBY ROBERTS
2 pm, NW Film Center's Whitsell Auditorium
Ice Princess, The Secret Ceremony, Polygris
A band of hooded druids who possess solid chops that equal the vocals of their possessed leader, the Ice Princess—a half-dark/half-light nymph-witch with an impressive vocal range. For proof, check out "Eternal Night" on Bandcamp and revel in the rock. RYAN J. PRADO
8 pm, The Know
The Portland Ballet
The Portland State University Orchestra provides the sounds that propel the Portland Ballet back and forth across the stage through performances of The Enchanted Toyshop and Tourbillon.
1 pm, 5 pm, PSU Lincoln Performance Hall, $5-35
A Pops Holiday
Pops Conductor Jeff Tyzik and vocalist Ashley Brown (Broadway's Mary Poppins) lead the Oregon Symphony and the Pacific Youth Choir through a set of time-tested carols and holiday melodies.
2 pm, Arlene Schnitzer Concert Hall, $23-110, all ages
The Secret of NIMH
Were it not for NIMH, the world of feature film animation might not still exist. In 1982, Disney was a clumsy, confused beast that couldn't score a hit to save its life, despite its near-monopoly on children's entertainment. Enter filmmaker Don Bluth—or rather, exit Bluth, in a frustrated huff, from Disney, along with a whole squad of talented animators sick of the rut they were stuck in. They grabbed a weird, gently moody little sci-fi/fantasy story for kids and let their ambitions run wild all over it—and kicked Disney's ass with a beautifully animated adventure about a brave mom trying to take care of her kids. Not only did this success allow for new voices in animation to be heard, it forced Disney to fight for its crown. The animation renaissance of the '90s? You can thank Mrs. Brisby for that. BOBBY ROBERTS
2 pm, Hollywood Theatre
Don't forget to check out our Things To Do calendar for even more things to do!