It's only the first week of December and already gifts are getting dropped on Portland's doorstep: The Thesis turns three, Jamila Woods brings a little HEAVN to Holocene, The Schnitz becomes Night Vale for an evening, and the Hollywood lets you make Contact. Plus what better gift than to give, courtesy of the annual Portland Hip-Hop Festival and Toy Drive? That's not even close to the half of what this week has in store; hit the links below and load your plate accordingly.
---
Jump to:
Monday
|
Tuesday
|
Wednesday
|
Thursday
---
Monday, Dec 4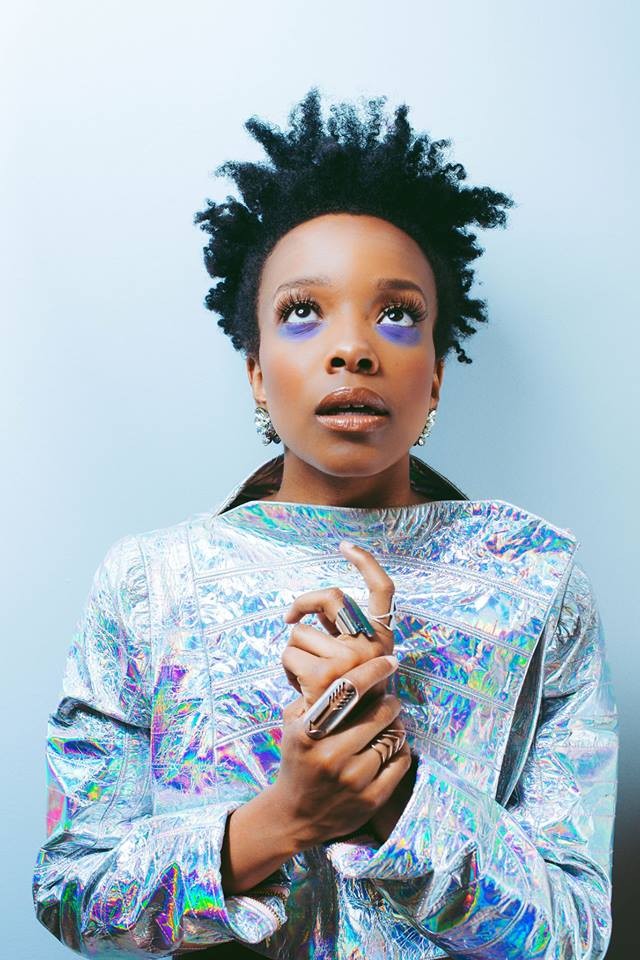 Jamila Woods, Vagabon
Over the past few years, the great American city of Chicago has churned out a whole bunch of visionary artists working, generally, within the hip-hop/soul/R&B side of music. Most visible (by far) is Chance the Rapper, but there's also Vic Mensa, Noname, Saba, Mick Jenkins, Smino, and many more. All of these folks have put out excellent records; Chance's Acid Rap and Coloring Book, Noname's Telefone, and Saba's Bucket List Project are especially rewarding. But the very best album to come out of Chicago in recent years is called HEAVN, by next-level soul singer/songwriter and Second City goddess Jamila Woods. Originally self-released online, HEAVN is an immersive collection of pillowy arrangements, sparkling pianos, playground melodies, hip-hop rhythms, clever interpolations (of the Cure and Paula Cole, among others), vibrant jazz, spoken-word snippets, and a beautiful, bottomless pool of Black girl magic. It's a cool and cohesive artistic statement, confident in its perspective and deeply rooted in the human experience. BEN SALMON
8 pm, Holocene, $12-15
The Lumineers
This is where I'm supposed to tell you that the Colorado folkers are hackneyed and trite, that all banjos signify artistic death, that their self-titled debut album is a beached whale in the vast ocean of cool underground snob-rock. Well, fuck that. This paper said nice things about the Lumineers before they got big, and there's no reason we're gonna change our tune now that they're headlining arenas. NED LANNAMANN
8 pm, Crystal Ballroom, $64
Winter Wonderland Holiday Light Show
Okay, fine, so you don't get to race around the speedway at 100 MPH. But the Portland International Raceway does have a very fun and detailed Winter Wonderland light show in which you creep around the track looking at lighted displays of Santa doing ski jumps, and listening to holiday tunes on the radio. It's extremely pleasant (and the closest you'll get to being Mario Andretti). WM. STEVEN HUMPHREY
5:30 pm, Portland International Raceway, $6-50, all ages
Fashion in Film: Edward Scissorhands
Eden Dawn and former Mercury fashion maven Marjorie Skinner present Tim Burton's 1990 love-letter to his own gentle goth affect, Edward Scissorhands, a quiet romance that celebrates every last ounce of pale adorability buried at the center of its grotesquery—be it the constricting leather confining Johnny Depp or the conformity of suburbia suffocating Winona Ryder. In honor of Edward's transformative artistic impulse, the screening is preceded by a presentation from the scissor-wizards at Windowwall hair salon.
7 pm, Hollywood Theatre
Ural Thomas & the Pain
To live in Portland and never have seen Ural Thomas and the Pain—a resurrected local treasure of soul if there ever was one—would be a shame. MARJORIE SKINNER
9 pm, Goodfoot, $5
---
Tuesday, Dec 5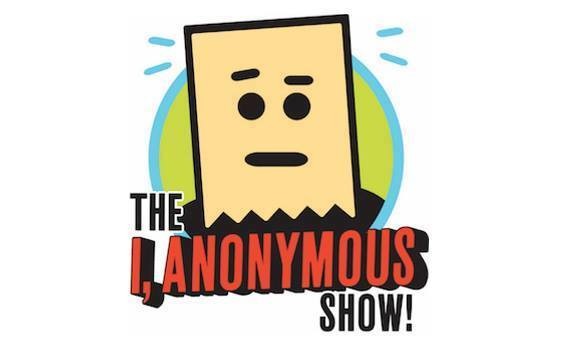 The I, Anonymous Show
You need a laugh, right? Then it's high time you caught on to one of Portland's funniest monthly comedy extravaganzas, the I, Anonymous Show! Your brilliant host Caitlin Weierhauser picks the Mercury's most alarming and strange I, Anonymous submissions and discusses them at hilarious length with a panel of whip-smart panelists! This time around Caitlin will be joined by the Bay area's Dash Kwiatkowski, Portland's beloved Jacob Christopher, and Mercury "Genius of Comedy" Phil Schallberger! Buckle up, things are gonna get funny! WM. STEVEN HUMPHREY
7:30 pm, Curious Comedy Theater, $10
Welcome to Night Vale
Joseph Fink and Jeffrey Cranor return to Portland for another live rendition of their smash hit podcast, Welcome to Night Vale. Tonight's performance features a brand new show, "All Hail."
8 pm, Arlene Schnitzer Concert Hall, $27.50-32.50
Comedy Prom
The time has come for a king and queen of Portland's comedy community to be crowned by a (mean, vindictive, hilarious) jury of its peers, as Elizabeth Teets hosts this game show intended to pit stand-ups against one another in an effort to reveal their vanities and vulnerabilities. Contestants include Kate Murphy, Becky Braunstein, Chris Ettrick, Jason Traeger, Amanda Lynn Deal, and Manuel Hall.
8 pm, Kelly's Olympian, $10
True Widow, SRSQ
For the past 10 years, True Widow has mastered a strange, weighty blend of dark psychedelia, shoegaze, and doom. It's landed the band on bills with bigger acts like Kurt Vile and Boris, but they can command a stage on their own, too. The Texas trio has been on the road intermittently since releasing 2016's Avvolgere, and though they haven't yet hinted at new material, hopefully there's something in store for fans in the new year. CERVANTE POPE
9 pm, Mississippi Studios, $13-15
Barry Gifford, Willy Vlautin
In The Cuban Club, Barry Gifford uses sixty-seven linked tales to tell the coming-of-age story of a young man named Roy growing up in Chicago in the 1950s and early 1960s. Gifford will be joined in conversation by Willy Vlautin, author of The Free and frontman for the Portland band Richmond Fontaine.
7:30 pm, Powell's City of Books, free
B-Movie Bingo: Strike of the Panther
Your monthly opportunity to literally check off a bingo card full of B-movie clichés! This month features Stunt Rock and BMX Bandits director Brian Trenchard-Smith hosting a screening of 1988's Strike of the Panther, starring tank-topped beef stick Edward John Stazak as Jason Blade, whose problems with commitment get solved for him when an army of ninjas kidnap his girlfriend and he has to kill his way to her to prove he is worthy of her love (and also to stop a bomb). BOBBY ROBERTS
7:30 pm, Hollywood Theatre
Science on Tap: Treknology
Theoretical astrophysicist and science writer Ethan R. Siegel dissects the the real-life science behind the technology you see on Star Trek. While some items and advancements remain elusive, a wide array of these technologies already exist, with many more of them quickly approaching becoming a reality.
7 pm, Alberta Rose Theatre, $8-15
Dianne Reeves
The Grammy Award-winning jazz vocalist brings a little holiday cheer through Revolution Hall for the Portland stop on her "Christmas Time is Here" tour.
7:30 pm, Revolution Hall, $35-65, all ages
Vance Joy
Australian singer/songwriter Vance Joy has stayed pretty quiet since releasing his debut LP, Dream Your Life Away, in 2014. You can only coast on one album and a Taylor Swift endorsement for so long. Will he eclipse one-hit-wonder status with his sophomore album? Joy's challenge will be adapting to the current indie-pop landscape. DELANEY MOTTER
8 pm, Crystal Ballroom, $34
Northwest Abortion Access Fund Portland Launch Party
They say two heads are better than one and the recent exciting merger of the CAIR Project and NRO is no exception. The mega org will continue to fight for reproductive rights and provide access to abortions to people across the Northwest. Show up to give a big warm welcome to Northwest Abortion Access Fund at their Portland launch party. (Also see our feature this week about CAIR and NRO.) EMILLY PRADO
5:30 pm, Killingsworth Dynasty, free
---
Wednesday, Dec 6
Contact 20th Anniversary Screening
Strange and subtle and smart, Contact isn't your standard movie about aliens—it's something much better. Directed by Robert Zemeckis, starring Jodie Foster, and based on the novel by Carl Sagan, Contact finds Dr. Ellie Arroway (Foster) dealing with the world-shaking implications of extraterrestrial contact. To celebrate Contact's 20th anniversary, the Hollywood has it on 35mm—and Dr. Jill Tarter, the former director of SETI and Sagan's inspiration for Arroway, will introduce the film. ERIK HENRIKSEN
7 pm, Hollywood Theatre, $7-9
Portland Hip-Hop Festival and Toy Drive
This weekend marks the return of the Portland Oregon Hip-Hop Festival, after taking a few years off. The venue is only fitting, serving as a last hurrah before The Ash Street closes its doors at the end of the month. POH-Hop fest will feature performances from scene leaders like Rich Hunter, Mic Capes, and many more. There will also be a toy drive, and couple of curated panel discussions ("The Importance of Quality Content" and "The Qualities of a Bookable Artist") designed to inform and uplift the local hip-hop community. JENNI MOORE
Dec 6-8, Ash Street Saloon, $10-12
Jhené Aiko, Willow Smith, Kodie Shane, Kitty Cash
Los Angeles-hailing singer/songwriter Jhené Aiko brings her neo soul and R&B sounds to the Roseland stage for an all-ages Portland stop on a tour supporting her latest album, Trip.
8 pm, Roseland, $27.50, all ages
John McLaughlin & the 4th Dimension, Jimmy Herring & the Invisible Whip
Revolution Hall presents co-headlined bill featuring sets from influential jazz guitarist and Mahavishnu Orchestra founder John McLaughlin and Widespread Panic lead guitarist Jimmy Herring, both performing with full backing bands in tow.
8 pm, Revolution Hall, $40-75
Noche Libre
Holocene hosts the latest installment of Noche Libre, a new dance party for Latin sounds, featuring an array of Mexican pop, Cumbia, Corrido, Son Cubano, and Chicha jams curated by Luz Elena Mendoza (Y La Bamba, Tiburones), Jene Etheridge (XRAY.FM, Marmoset), and Emilly Prado (Remezcla, Portland Mercury).
9 pm, Holocene, $5
Back Fence PDX: Russian Roulette
The less-serious, more competitive version of the long-running local storytelling series (it's got a wheel o' topics, even), featuring true stories from Chris Williams, Leather Storrs, Kahlie Towle, Kirsten Kuppenbender, and Katie Piatt. Hosted by B. Frayn Masters and Mindy Nettifee.
7:30 pm, Curious Comedy Theater, $16-20
Siren and the Sea
Portland-based singer/songwriter Cristina Cano brings her Siren and the Sea pop project out to happy hour at the White Owl to round out a busy year which saw the release of her debut full-length, This Time With Feeling.
5 pm, White Owl Social Club, free
The Stone Foxes, Fort Atlantic
With a blues-rock foundation and vocals just hidden behind a wall of distortion, the Stone Foxes could easily confuse you into thinking Arctic Monkeys just collaborated with Dan Auerbach. The coolest thing about this band is their Goodnight Moon Project; lead singer Shannon Koehler recruited homeless musicians to play on a track he wrote about living on the streets, and the band collects canned goods at their shows to give to homeless shelters. Based out of San Francisco, the Foxes are modern-day blues slathered on slow, loud rock. Though their gritty vocals and basic chords sound like a lot of bands within the genre, they undoubtedly do it well. ROSE FINN
9 pm, Doug Fir, $12
Scrooged
Richard Donner has a tendency to let the manic energy of his filmmaking slide into shrillness. Films that played as madcap hijinks on release (The Goonies, Lethal Weapon 2) are, on second viewing, just annoying noise. But 1988's Scrooged—arguably the last great movie Donner made—is different. Rewatches reveal an underlying sweetness and patience it didn't get credit for at the time—audiences and critics were likely distracted by its on-the-nose parodies of then-crass-but-now-quaint television programming and the evergreen joy of seeing Carol Kane swing a toaster like a mace. But Bill Murray's expert blend of acid and schmaltz (along with the genius idea of making Bob Goldthwait into Bob Cratchit) turn what could have been a mean-spirited misfire of soured sentimentality into a Christmas gift that is both 100 percent of the decade that spawned it, and better than that decade deserved. BOBBY ROBERTS
2 pm, Academy Theater, $3-4
Nasty Disaster: A Puerto Rico Benefit
A quartet of top-notch punk and garage rock acts combine forces for a benefit show supporting the people of Puerto Rico in the wake of Hurricane Irma.
8:30 pm, Star Theater, $10
---
Thursday, Dec 7
The Killers, Franz Ferdinand
Brandon Flowers and his Las Vegas rock outfit return to town in support of their Wonderful Wonderful, the band's fist full-length since 2012's Battle Born. Scottish rockers Franz Ferdinand lend their support to the proceedings.
7 pm, Theater of the Clouds, $39-200
The Thesis 3-Year Anniversary Show
Look, the Mercury is one of many sponsors of monthly hip-hop showcase The Thesis, and we want it to thrive. But even if the thing were put on by our most contemptible enemy (looking at YOU, Zippity News) we'd be repping The Thesis' third anniversary celebration. This is going to be one hell of a party. Tonight sees a headlining by Detroit wordsmith Ty Farris (with production by local standout Trox). It's got rhymes from Seattle duo Kung Foo Grip, who are fantastic, doing such strong work keeping the golden-age vibe alive in the Emerald City. And oh, by the way? Cool Nutz is hitting the stage. Just because. It's been impressive to see The Thesis grow over the past several years, and tonight is a sign that things are only getting better from here. (Your move, ZN.) DIRK VANDERHART
9 pm, Kelly's Olympian, $10
Big Head Todd & the Monsters, SIMO
Todd Park Mohr and his longtime blues rock band out of Boulder make their way back through the Pacific Northwest in support of their latest album, New World Arisin'.
7:30 pm, Revolution Hall, $35
Protest to Support Net Neutrality
The Chairman of the FCC was a lawyer for Verizon. The Chairman of the FCC wants to eradicate the very idea of net neutrality. The Chairman of the FCC doesn't think the internet is a utility, nor should it be a utility, and thinks its a-ok if about four or five giant telecoms gouge the hell out of people just to access what has become a necessary aspect of their day-to-day lives. So this protest in front of Verizon is to send a message to the Chairman of the FCC and to members of Congress that net neutrality is necessary. (Please don't protest the Verizon store employees—they're not the ones fucking everything up for the rest of us, they're just trying to make rent this month.)
5 pm, 616 SW Broadway
Nikki Hill, The Get Ahead, Kris Deelane
The North Carolina-raised and New Orleans-based R&B singer-songwriter bridges the gap between rock and soul in her energetic live shows. Catch her tonight when she swings back through Dante's in support of her debut album, Heavy Hearts, Hard Fists.
9 pm, Dante's, $15
Die Hard
Somewhere around a decade back, it became fashionable to answer "Die Hard" when asked "What's your favorite Christmas movie?" People would laugh and go, "Yeah, I guess that counts." But then—like bacon, unicorns, and LOLcats—the shit got played the fuck out, to the point where people now say "anything but fuckin' Die Hard. God! Ugh!" Here's the thing, though: No matter how many corny dipshits might vomit up this title as their go-to response? They're not wrong. You could do a hell of a lot worse than arguably the single best action film ever made as your pick. So pull up a seat, kick off your shoes, and make some fists with your toes. Christmas has a machine gun. Ho-ho-ho. BOBBY ROBERTS
9:15 pm, Laurelhurst Theater, $3-4
Unsane, Plaque Marks
The influential noise rock trio out of New York City bring their pioneering blend of hardcore punk and metal back to Portland for a headlining show supporting their recent Southern Lord-issued album, Sterilize.
8 pm, Tonic Lounge, $14-16
Chris Hardwick
The man who hosts the world. He's leveraged a podcasting empire with Nerdist Industries and transformed it into a career hosting shows like The Talking Dead, Talking Bad, Talking Saul and his own dearly departed panel discussion show, @Midnight. He's also a really fucking good bowler. Like, really good.
7:15 pm, Helium Comedy Club, $35
Mr. Wrong, Boink!, Galaxy Research
Mr. Wrong's debut LP, Babes in Boyland, starts throwing flames within the first few seconds. A combination of both new and reworked material, the album's nine tracks showcase the Portland three-piece's raw talent and combustible energy. CIARA DOLAN
8 pm, The Know
Charles Forsman
A book release for Forsman's latest work, I Am Not Okay with This, about a high school freshman struggling to deal with the death of her father without letting her telekinesis get out of control.
6 pm, Floating World Comics
Don't forget to check out our Things To Do calendar for even more things to do!