If you like laughter and local brilliance, this is a good week to live in Portland. Blossom headlines one of Portland's very best hip-hop showcases, storytelling gets rowdy behind the Back Fence, Nathan Brannon returns home to star in one of the city's most vital stand-up showcases, Helium hosts Guy Branum's heroic comedy stylings, and the Portland Winter Light Festival illuminates the community's electric imaginations. There's a lot more in store on the calendar for the last week of January; hit the links below and load your plate accordingly
---
Jump to:
Monday
|
Tuesday
|
Wednesday
|
Thursday
---
Monday, Jan 29
Minority Retort
Before he got all fancy—moving to Los Angeles, putting out albums on Kill Rock Stars, showing up on NPR—Nathan Brannon was one of our city's most reliably hilarious comedians. Tonight he's back, and not only is he performing at the Hollywood, but he's doing so as part of Portland's beloved comedians-of-color showcase Minority Retort—alongside Neeraj Srinivasan, Mona Concepcion, Julia Ramos, and more! Forget about LA. This is where it's at. ERIK HENRIKSEN
8 pm, Hollywood Theatre, $12
Oregon Humane Society's 150th Celebration Kickoff Party
Since 1868, the Oregon Humane Society has fought to prevent the neglect and abuse of animals. In addition to educational community programs and free and low-cost neuter surgeries, OHS helps over 11,000 pets find homes each year. Celebrate their work by meeting with OHS experts, shopping for pet goodies, and partaking in their raffle. All ages in the event space only. EMILLY PRADO
6 pm, Backyard Social, free
The Wombats, Blaenavon, Future Feats
In just a few weeks, the Wombats will release their fourth studio record, Beautiful People Will Ruin Your Life. Advance singles "Turn" and "Lemon to Knife Fight" cut jangly guitar hooks and stiff-upper-lip vocals with a wry sense of humor. The Liverpool trio's 2007 debut, A Guide to Love, Loss, & Desperation, was a bit more laddish—on the Arctic Monkeys-esque track "Let's Dance to Joy Division," Dan Haggis sings, "Let's dance to Joy Division/And celebrate the irony/Everything is going wrong/But we're so happy." Over the past decade, the Wombats have sobered up, perhaps attempting to make the leap from rock clubs to stadiums. Maybe they're the next Coldplay, but something tells me they're too snarky to be bothered. WILLIAM KENNEDY
8:30 pm, Wonder Ballroom, $20-23, all ages
Optimism!
A new year, a new stand-up showcase! Jaren George hosts sets from Lydia Manning, Jake Breslauer, Milan Patel, Paul Schlesinger, and Kate Murphy.
8:30 pm, White Owl Social Club, $5
The Know's Artshitz
The Know hosts the latest installment of its monthly arts and crafts bazaar and flea market, featuring new artworks from Matt Stikker. As always, browsing and tabling art and wares is free, with table space available as first come, first serve.
6 pm, The Know, free
---
Tuesday, Jan 30
Viet Rahm, Planet What, Ghost Frog, Body Mask
Chicago punk trio Viet Rahm plays the kind of multi-pronged trash-rock that travels well. The group's two-year existence belies their tightness—2016's Take Food with Drugs begins with a triple-song mish-mash that segues from the frothing punk of "Drugz" to the nuanced country-rock of "Johnny Cash $uper$tar" to the instrumental jam "Rockability." The band's shapeshifting songs offer dynamic energy, smart melodies, and pissy songwriting adventures. Joining Viet Rham are Tulsa-based grunge duo Planet What, whose new album Agnus Yarn sounds like a garage-rock pep rally, and Portland's own space-punk band Ghost Frog. Their 2017 record Cosmic Bowling is a tour de force, with songs about wanting to be abducted by aliens, poseurs, and all manner of cosmic detritus. RYAN J. PRADO
8 pm, The Know
Bruce Cockburn
The Canadian singer/songwriter and guitarist returns to the Aladdin Theater to perform a set of folk and rock tunes plucked from throughout his 40-year career.
8 pm, Aladdin Theater, $35-40, all ages
Skulldozer, Cobra Thief
Skulldozer and Cobra Thief spearhead the latest installment in the Tonic Lounge's "Heavy Tuesdays" series, bringing you sets from a pair of local rock/psych/sludge/metal acts, with $2 entry and $2 beers to sweeten the deal.
9 pm, Tonic Lounge, $2
---
Wednesday, Jan 31
Back Fence PDX: Russian Roulette
If you like storytelling with a little danger, check out Back Fence PDX: Russian Roulette! Six entertaining storytellers spin a wheel of "prompts" (examples: "public nudity," "breaking the law") and whatever the wheel lands on, the person will have five minutes to come up with a five minute story on that subject! Trust me, it's a goddamn hoot—and joining divine hosts B. Frayn Masters and Mindy Nettifee will be the very funny Katie Piatt, Mercury Blazer correspondent Arthur Bradford, writer/actor Jason Rouse, Earthquake Hurricane's Katie Nguyen and more! WM. STEVEN HUMPHREY
7:30 pm, Curious Comedy Theater, $16-22
Barna Howard, Ryan Oxford, Kele Goodwin
Barna Howard brings a stripped-down outlaw-country onslaught, full of John Prine-style guitar plucking, Townes Van Zandt-like cautious pessimism, and Kris Kristofferson's storytelling prowess. RYAN J. PRADO
8:30 pm, Holocene, $8
Dizzy Wright, Joyner Lucas
The "508 / Still Movin'" Tour swings through Portland, bringing headlining sets from acclaimed hip-hop artists Dizzy Wright and Joyner Lucas to the Hawthorne Theatre stage.
8 pm, Hawthorne Theatre, $20-23, all ages
Arrington De Dionyso, Ben Bennet, Ixnay, Jason Traeger
While ever-present, explorative, and purposeful, the music of Arrington de Dionyso takes many forms. With the venerable K Records stalwarts Old Time Relijun, he presides over a swampy, stomping, black mass of shrieking garage funk. Malaikat dan Singa is similarly serrated, but more chanting and psychedelic. As a solo artist, Dionyso inhabits deep centers and meditational space with Tuvan throat singing, bass clarinet, and homemade instruments. His performances are spiritual, animalistic, and immersive, as he enters seemingly transcendental states. ANDREW R. TONRY
8 pm, Turn! Turn! Turn!
Drag Queen Bingo
Poison Waters hosts this special Bingo night which is guaranteed to be absolutely unlike any other bingo night you or your grandma have ever imagined. $15 gets you nine cards, the nine cards could get you some fine prizes, but the real prize is spending an evening with Poison & her friends getting into whatever kinda extra-fabulous shit they feel like getting into.
6 pm, Mission Theater, $15
Re-run Theater: Star Trek Voyager—Scorpion
This month's tribute to classic television might be stretching the definition of "classic" just a touch, depending on which Star Trek fans you ask. But considering Star Trek fans tend to have the shittiest definitions of what good Star Trek even is, maybe let's not ask 'em. Let's do this instead: Did you like First Contact? That's the one where the farmer from Babe is a drunk rocket scientist and Professor X takes a machine gun to a bunch of robot zombies. Well this is kinda like a sequel to that, but with a coffee-swilling captain (the unfairly maligned Kate Mulgrew) who has to face not only robot zombies, but poorly rendered scorpion monsters, while also trying to rehabilitate one of the robot zombies so she can become the show mascot and fight Dwayne "The Rock" Johnson in a future episode. So yes, this is television history. Bear witness. BOBBY ROBERTS
7:30 pm, Hollywood Theatre, $7-9
---
Thursday, Feb 1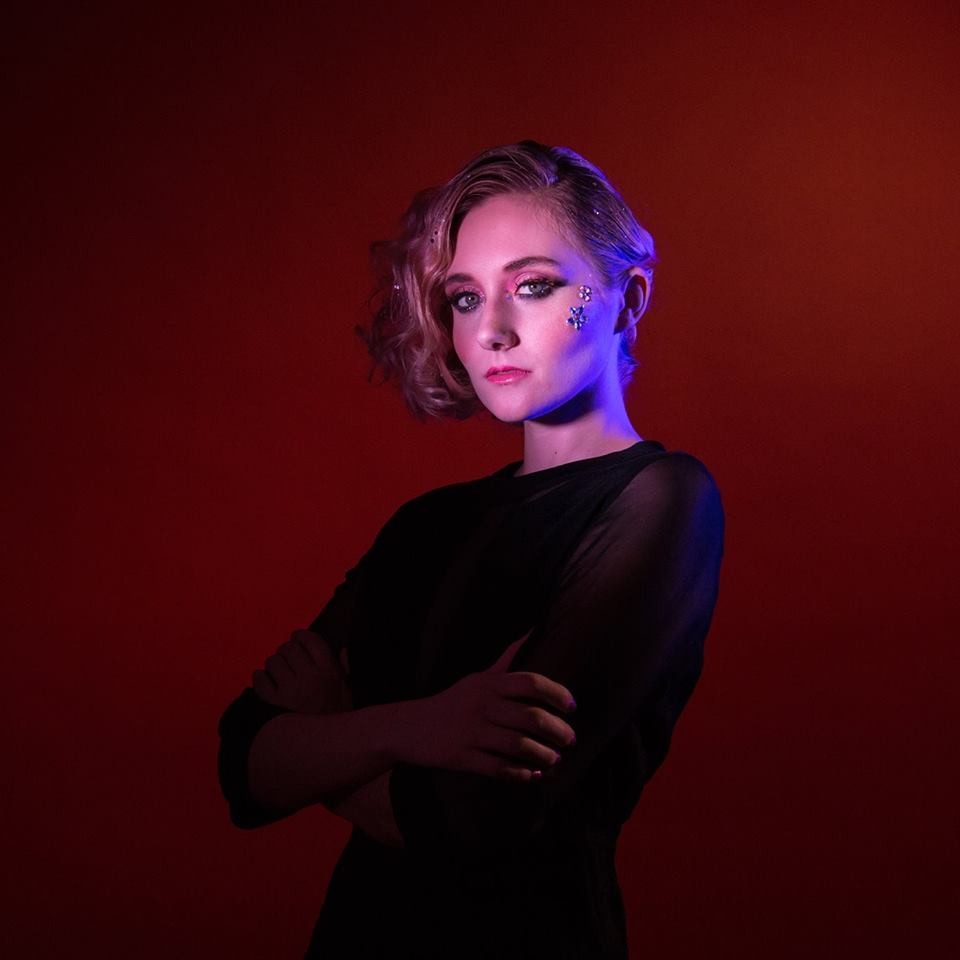 Jessica Lea Mayfield, Sun Seeker
Nashville singer/songwriter and guitarist Jessica Lea Mayfield's Sorry Is Gone was one of last year's most criminally overlooked records. It's empowering alt-country with lyrics about recovering from an abusive relationship, struggling with post-traumatic stress, and unapologetically reclaiming space. Mayfield is a force onstage and her latest is essential listening, especially in the wake of the #MeToo movement. CIARA DOLAN
9 pm, Doug Fir, $16-18
The Thesis
Monthly hip-hop showcase The Thesis is the best place to see rising stars in the local scene. February's edition is proof—performers include soul singer Blossom and producer Hot 16, who released their collaborative LP Tease last summer. It's dreamy, jazz-infused R&B with compelling energy, especially on tracks like "Superwoman." CIARA DOLAN
9 pm, Kelly's Olympian, $7
Guy Branum
Guy Branum is a no-nonsense, magnanimous, law school-educated, LGBTQ comedian-championing hero. I first saw him perform at the Bridgetown Comedy Festival, where he distinguished himself by taking Bernie bros to task and hosting an incredible showcase of emerging queer comedians. Branum can also be heard on a particularly memorable episode of the podcast My Favorite Murder, where he put to rest a debate over the difference between attempted murder and murder. He's the best. MEGAN BURBANK
8 pm, Helium Comedy Club, $17-33
Drive-By Truckers, Lilly Hyatt
Patterson Hood and his southern alt-country band out of Athens, Georgia return to Portland for an all-ages show supporting their latest, American Band.
8 pm, Roseland, $26-28, all ages
Portland Winter Light Festival
OMSI and PGE help present this citywide showcase for over 40 visual artists and performers to celebrate the light and the love of winter. Venues including the World Trade Center, Cathedral Park, PNCA, and more host art exhibitions, a 50-foot-tall steel dragon (built in homage to Trogdor the Burninator), dance parties, and science talks.
Various Locations, visit pdxwlf.com for the full programming schedule
Match Cut Movie Club
A mystery screening series: Buy a ticket, be surprised. Past selections have included George Lucas' American Graffiti, The Shane Black-penned The Long Kiss Goodnight, and John Sayles' Lone Star.
7:30 pm, Hotel deLuxe
Don't forget to check out our Things To Do calendar for even more things to do!