Valentine's Day 2018 is one of the biggest Portland's seen in a very long time. So it says something that the holiday is still, despite it's massive size, not much more than the romantic prelude to the Wakandan juggernaut casting a shadow over the line at the theater you're probably already standing in (or at least you should be). But it's not all champagne, chocolate, and T'Challa: The Blazers are facing the Warriors, there's a whole Mardi Gras thing going on, Dua Lipa is teaching the children some very valuable rules, and this time every year is always a great time to celebrate the beatmaking genius of J. Dilla. It's a big week ahead; hit the links below and load your plate accordingly.
---
Jump to:
Monday
|
Tuesday
|
Wednesday
|
Thursday
---
Monday, Feb 12
Majid Jordan, Stwo
If you're going to introduce yourself to the world, there are worse ways to do so than by co-writing and -producing one of the world's biggest hit-maker's biggest hits. That's exactly what Toronto-based R&B duo Majid Jordan did with Drake's 2013 mega-hit "Hold On, We're Going Home." A year later, Majid Jordan—aka Majid Al Maskati and Jordan Ullman—released the EP A Place Like This through Drake's label, OVO Sound, followed by a self-titled debut LP in 2016, and a follow-up, The Space Between, late last year. Both showcase the icy, luxurious synth-pop and melodic R&B that no doubt caught Drake's ear, and plenty more ears since; both albums peaked in the top 10 of Billboard's R&B chart. Also on tonight's bill is another fresh face from OVO, French producer Stwo, who got his first-ever production credit on Drake's 2016 album Views. BEN SALMON
8:30 pm, Roseland, $31.50, all ages
Diet Cig
For their current tour, New York duo Diet Cig has expanded their lineup to a four-piece. While singer/guitarist Alex Luciano and drummer Noah Bowman would have been more than capable of utilizing their irresistible twee-pop and punk anthems to bring down the house all on their own, it's going to be a treat to witness the extra firepower factor into the band's already cathartic and exuberant live show
8 pm, Aladdin Theater, $15, all ages
Love, Lies & a Bit of Bleeding
A special Valentine's collaboration between Back Fence PDX and the OK Chorale, blending live storytelling with local music, all serving the evening's theme: Love, lies, and a bit of bleeding. Pouring out their hearts onstage will be Stephanie Schneiderman, John Roderick, Maria Webster, and Matt Sheehy. Hosted by B. Frayn Masters and Kate Sokoloff.
7:30 pm, Mission Theater, $22-25
'80s Love Song Sing-Along
A tribute not only to the glory days of '80s music industry promotional clips (AKA "videos") but to the sort of sweaty, sax-and-synth-fueled love songs the era routinely slathered all over your speakers like a generous schmear of cream cheese on a warm 'n' toasty bagel. Spend Valentine's Day singing along to Hall & Oates, George Michael, Tina Turner, Madonna, the Cure, and Prince, and—via a guaranteed mood-enhancing move from the Hollywood—give those sax solos an extra lift with the free kazoos they'll be distributing among the audience. BOBBY ROBERTS
7:30 pm, Hollywood Theatre, $7-9
Walk the Moon
The Cincinnati-hailing dance-rock quartet who took their name from a Police song bring their "Press Restart" tour to the Crystal Ballroom for a two-night stand supporting their latest full-length, What If Nothing.
Feb 12-13, 8 pm, Crystal Ballroom, $37-40, all ages
The Wind + The Wave, Haley Johnsen, Rachel Price
An evening of uptempo indie folk, country, and blues with the Austin-based duo consisting of Dwight Baker (The Wind) and Patricia Lynn (The Wave).
9 pm, Mississippi Studios, $12-14
---
Tuesday, Feb 13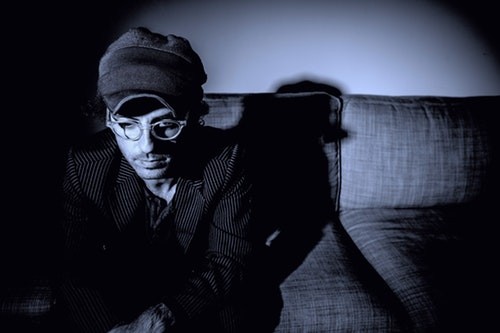 Clap Your Hands Say Yeah, Steady Holiday
Clap Your Hands Say Yeah saw a resurgence in 2017 with the 10-year anniversary of their touchstone album Some Loud Thunder, and also the release of their fifth studio album, The Tourist. The band, helmed by multi-instrumentalist Alec Ounsworth, enjoyed huge accolades at the beginning of its run, landing big-time appearances at major festivals like Lollapalooza and Treasure Island. A brief hiatus following Some Loud Thunder led to an artistic rebound on 2011's sparklingly weird Hysterical. For whatever fickle reason, though, the band never quite climbed back into the earholes of tastemaker bloggers the way bands like Vampire Weekend or the Strokes did. Which is a shame, because The Tourist finds Ounsworth's skepticisms in full froth, notably on peppy, moody cuts like "Down (Is Where I Want to Be)" and the equally somber power-pop romp of "The Vanity of Trying." Get ready to party like it's 2005. RYAN J. PRADO
9 pm, Mississippi Studios, $20
Kung Fu Theater: Master of the Flying Guillotine
This month's installment in Dan Halsted's ongoing celebration of all things whoop-ass is a rare 35mm print of 1976 wuxia classic Master of the Flying Guillotine. One of mankind's greatest inventions, the flying guillotine is a little razor-studded hat that kung fu masters artfully throw onto your head—AND THEN DECAPITATE YOU WITH IT. Witness this wondrous device in all its glory in Jimmy Wang Yu's masterpiece, one of the coolest, most batshit-crazy kung fu flicks ever made! ERIK HENRIKSEN
7:30 pm, Hollywood Theatre, $7-9
Portland Mardi Gras Parade
Mysti Krew of Nimbus rides herd over the mass of bead-tossing humanity pouring down Mississippi like so many spilled Hurricanes in Portland's annual Mardi Gras party, starting at the Victoria Bar on the corner of Mississippi and Humboldt, proceeding to Ecliptic Brewing on the corner of Mississippi and Cook, and featuring a damn good time inbetween.
5:30 pm, N Mississippi & N Humboldt, free, all ages
Box Brown
A release party for Brown's graphic novel biography of comedian Andy Kaufman, Is This Guy For Real?.
6 pm, Floating World Comics
MØ, Cashmere Cat
Norwegian producer and musician Magnus August Høiberg, better known by the stage name Cashmere Cat, joins forces with Danish electro pop singer/songwriter Karen Marie Aagaard Ørsted Andersen, AKA MØ, for The "MEØW" Tour, which stops off in Portland tonight.
8 pm, Roseland, $28-30, all ages
A Johnny Mathis Valentine
The legendary crooner rolls out a barrage of romantic hits with backing from the Oregon Symphony in celebration of Valentine's Day.
7:30 pm, Arlene Schnitzer Concert Hall, $60-200
Harold and Maude
Look at the internet for long enough and you'll inevitably read some hot-take-addicted youngbuck or another remarking on how some "edgy" movie they just "discovered" on Netflix last weekend simply couldn't be made today. Usually that sort of sentiment is bullshit. But Harold and Maude, the dark romantic comedy about a death-obsessed milksop of a young man meeting his 80 year-old girlfriend at a funeral? Okay, that one could have only happened in the '70s, thanks to the minor miracle that was director Hal Ashby. BOBBY ROBERTS
9:35 pm, Academy Theater, $3-4
Boogie & Brews Benefit
Put on a pair of your favorite creepers or polka dot pinup dress for an evening of rockabilly and blues band, Imperial 5. Admission includes two beer tickets, unlimited snacks and soft drinks, and the comfort of giving to the excellent cause of Dress for Success Oregon! EMILLY PRADO
6 pm, Lagunitas Brewing Community Room, $15
---
Valentine's Day!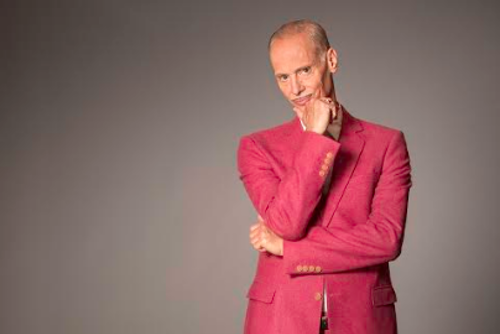 VALENTINE'S DAY!
Some cherish Valentine's Day as a sweet, feel-good holiday that lets us celebrate the euphoric beauty of true love. Others consider Valentine's Day a crass load of bullshit that sows resentment and loneliness by propagating unrealistic expectations of relationships, all so greeting card companies and restaurants can rake in a few extra bucks. Luckily, everyone can agree on one thing: We will all die cold and alone, so we might as well appreciate the people we love while we can! Smoke 'em if you got 'em, kids.
No matter what part of town you're in, Portland's packed with V-Day events: First, the always delightful "Pope of Trash" John Waters swings by the Aladdin Theater with his live show A Date with John Waters!
Those looking for something a little more physical will be at Saint Valentine: A Valentine's Party by Reva Devito, who will shake Holocene's dance floor with R&B, while at the Siren Theater, queer comedy showcase Lez Stand Up: Valentine's Day Is for Queers! boasts sets from Kristen Kuppenbender, Caitlin Weierhauser, and more.
If that's not enough, The Mystery Box Show at the Alberta Rose will have even more storytelling (this time with a decidedly sexy angle). And at the Hollywood, Portland's favorite drag clown, Carla Rossi, ups the ante for her Queer Horror film series with a burlesque tribute to tonight's romantic feature: 1998's Bride of Chucky, in which a mass-murdering doll electrocutes Jennifer Tilly and then uses a voodoo ritual to transfer her soul into another doll and then the two dolls fuck. Happy Valentine's, everybody! ERIK HENRIKSEN
Visit our Valentine's Day calendar for a complete list of the best Valentine's events in Portland
Portland Trail Blazers vs. Golden State Warriors
It's Valentine's Day, but more importantly for the Blazers, it's the final game before the league turns its attention toward All-Star weekend. Portland has been able to hang tough in a crowded Western Conference playoff race, and a win against the Warriors would provide a huge spark heading into the mid-season break. With the defending champions boasting a record-tying four all-stars, having a rowdy Moda Center crowd on hand to help bring them back down to earth will be crucial. CHIPP TERWILLIGER
7:30 pm, Moda Center, $65-468, all ages
R.LUM.R, Gibbz
R.LUM.R (pronounced Ar-Luhm-Ar) is an up-and-coming singer/songwriter based out of Nashville. Catch him tonight when he brings his infectious R&B sound down to the Doug Fir Lounge for the Portland stop on the "Family Matters" tour.
9 pm, Doug Fir, $10-13
Set it Off
F. Gary Gray's small-scale crime epic about four Black women who decide they've had enough of the world's shit, and start robbing banks to even the score a little.
9 pm, Laurelhurst Theater, $3-4
My Body, Dreckig, Mini Blinds
The Portland-based duo spearheaded by Jordan Bagnall and Darren Bridenbeck return to the Mississippi Studios stage to warm up the room with their dynamic blend of R&B and synth-pop.
9 pm, Mississippi Studios, $5
Adan Jodorowsky, Y La Bamba
The French-Mexican musician, director, and actor (and son of Alejandro Jodorowsky) brings his folk and alternative rock sounds to the Wonder Ballroom stage in support of his latest full-length, Esencia Solar.
8:30 pm, Wonder Ballroom, $15-20
---
Thursday, Feb 15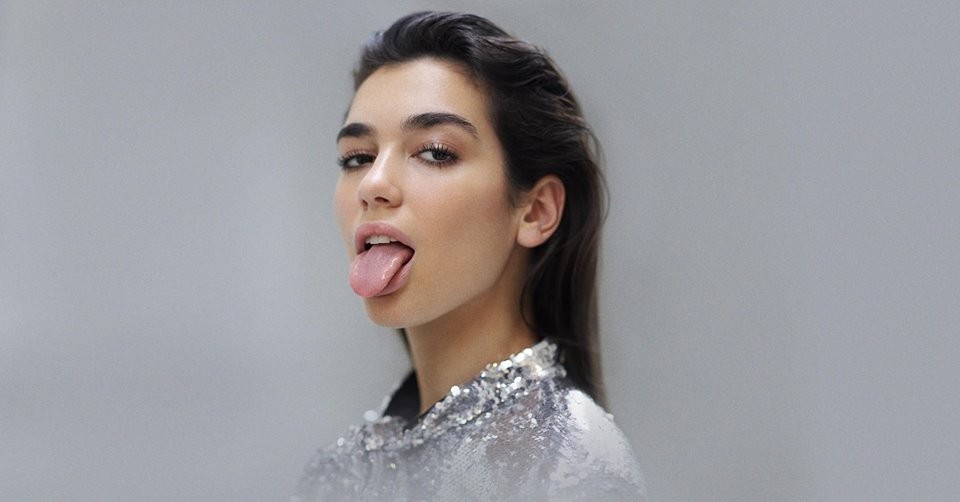 Dua Lipa, Tommy Genesis
Maybe you caught her on Saturday Night Live a couple weeks ago, or heard her on the radio—either way, pop singer Dua Lipa is blowing up. This London native is already big in Europe, but most famous here in the states for her wildly popular hit "New Rules" (as in "One: Don't pick up the phone/you know he's only calling 'cause he's drunk and alone") which is not only a club banger, but offers really good advice! But don't miss out on her other hit "IDGAF," which is another danceable fuck-off leveled at a lousy ex. This show's sold out, but if you can score tickets, you will be verrrry happy you did. WM. STEVEN HUMPHREY
8 pm, Roseland, $25
Black Panther
Prepare yourself: Black Panther is going to be fucking huge. Directed by Creed's Ryan Coogler, starring Chadwick Boseman and Lupita Nyong'o, and with a soundtrack produced by none other than Kendrick Lamar, Marvel's latest blockbuster finally shines a spotlight on the effortlessly badass Wakandan superhero. The trailer is pure adrenaline. Early reviews are ecstatic. You should already be in line. ERIK HENRIKSEN
Various Theaters, see Movie Times for showtimes and locations.
This One's for Dilla
The annual Dig a Pony tribute to one of the best beatmakers that ever lived, J. Dilla, featuring original Dilla-inspired beats by Trox and TheoryHazit, and DJ sets featuring the man's immersive instrumentals as spun by House Shoes and Rev. Shines.
9 pm, Dig a Pony, free
Souvenir Driver, Leading Psychics
A reliable pair psych rock and dream pop outfits bring their latest stuff out to the Know to help push you to the working week finish line.
8 pm, The Know
Greg Behrendt
A week of stand-up with the San Francisco-hailing comedian known for his bestselling book, He's Just Not That Into You, his beloved podcast with Dave Anthony, Walking the Room, and his past appearances at the Bridgetown Comedy Festival.
8 pm, Helium Comedy Club, $17-33
Don't forget to check out our Things To Do calendar for even more things to do!