This week acts as a tesseract to top-notch entertainment from all over the world, and not just because Ava DuVernay & Oprah Winfrey are finally bringing A Wrinkle in Time to the big screen—They Might Be Giants are also doing big things in Portland, and that's not even getting into big, bold appearances by Thunderpussy, Patton Oswalt, Sinbad (!), Faith Healer, and the beginning of the Hollywod Theatre's "Feminist March" film series with a Courtenay Hameister-hosted screening of the classic comedy Broadcast News! That's only a fraction of the fun to be found; hit the links below and load your plate accordingly.
---
Jump to:
Monday
|
Tuesday
|
Wednesday
|
Thursday
---
Monday, Mar 5
Broadcast News
It's more than a little astounding that in 1987, when James L. Brooks wrote and directed Broadcast News, it played fairly realistically. Sure all the sitcom-y contrivances of your basic love triangle come into play, but the performances by Albert Brooks, William Hurt, and especially Holly Hunter (maybe the best thing she's ever done, which is really fuckin' saying something) provide so much richness and depth that it all feels authentic and believable. But 2018, it plays like a flight of fancy—imagine a newsroom like this even beginning to exist today. Imagine anyone in it caring this much. Imagine the days, 30 years gone now, where this tableau felt vibrant and alive, and not like remains of an abandoned culture. Broadcast News was always a little wistful. Now it's almost as elegiac as it is comedic. Part of the Hollywood Theatre's Feminist March film series. Hosted by Courtenay Hameister.
7:30 pm, Hollywood Theatre, $7-9
Ken Armstrong
In A False Report: A True Story of Rape in America, Pulitzer-winning reporters T. Christian Miller and Ken Armstrong look into the strange case of Marie, a Washington woman who was charged with lying about being raped—except that she wasn't lying. What follows is a long, strange, essential journey into law enforcement's shamefully inadequate approach to sexual assault cases, and the social norms that keep us from taking victims seriously. MEGAN BURBANK
7:30 pm, Powell's City of Books, free
Thunderpussy, Hurry Up
Seattle's Thunderpussy dishes out unapologetic rock 'n' roll like it's the air they breathe, and now they're bringing those voracious vibes to Portland as part of their "Pour Morals" tour. Those vibes recently took a turn for the slightly lovelorn, with the romantic track "Torpedo Love" getting everyone in the spirit of making love or breaking it. No matter which side of that coin you land on, Thunderpussy's commanding, vibrant nature is guaranteed to deliver high levels of badassness. They're the perfect band to see if you need a boost in your mood (as we all might, these days). CERVANTE POPE
8:30 pm, Doug Fir, $15
The Wailin' Jennys
Winnipeg-hailing musicians Nicky Mehta, Ruth Moody, and Heather Masse bring their critically acclaimed folk and bluegrass sounds back to Revolution Hall.
8 pm, Revolution Hall, $37.50-40
National Geographic Live: Pink Boots and a Machete
Primatologist and TV correspondent Mireya Mayor is former NFL cheerleader turned Emmy Award-nominated wildlife correspondent for the National Geographic Channel. Tonight she drops by the Newmark to share stories and film clips, offering a behind-the-scenes look at what it's like to work on her current TV series, Wild Nights With Mireya Mayor.
7:30 pm, Newmark Theatre, $130-230
Bingo for Dykes on Bikes
When two dozen women motorcyclists gathered at San Franscisco Pride in 1976, a tradition was unexpectedly born. Four decades later, Dykes on Bikes continues to tear up the roads in the name of queer visibility and LGBTQ empowerment. Portland's own chapter began in 2013. You can support their efforts every first Monday at Crush by trying your hand at bingo. First card is free, and additional cards are $2 or $5. A portion of all Crush sales for the evening also benefit. EMILLY PRADO
6 pm, Crush, free
---
Tuesday, Mar 6
Faith Healer, Reptaliens
The title of Faith Healer's Try ;-) reads like a dare—the winky face is, without question, the boldest Emoji—but the freewheeling psych-pop found on the Edmonton, Canada, duo's latest album (released last year via Mint Records) is unmistakably playful. With the help of multi-instrumentalist Renny Wilson, singer/guitarist Jessica Jalbert kicks off the title track—which she fashioned as a response to Bruce Springsteen's come-hither ballad "Tougher Than the Rest"—with a carefree laugh, while song titles like "Such a Gemini" and "Best Saved 4 Last" (the album closer, naturally) contribute to the record's easy, breezy feeling. These coy flourishes don't distract from Faith Healer's versatile talent, though; "Light of Loving" is smoldering psychedelia, while "Sterling Silver" mellows into hymn-like electro-pop. Faith Healer is becoming one of Canada's best musical exports, and tonight they'll play alongside one of Portland's best musical exports, Reptaliens (whose 2017 LP FM-2030 is languid, morbid, sun-kissed, and beautiful pop). CIARA DOLAN
9 pm, Doug Fir, $10-12
Interrupting Hate in Public Spaces
If you're worried you might not know how to stand up to perpetrators in the face of hate, you're not alone. Rabbi Debra Kolodny will lead a nonviolent workshop to train folks on the best methods to be an active bystander and how to intervene in stressful situations. RSVP for this free, open training online early as space is limited. EMILLY PRADO
5:30 pm, Q Center, free
Walk off the Earth
The Canadian rock, ska, and reggae rock band known for their original music videos and playful pop song covers bring their antics to the Crystal Ballroom stage for the Portland stop on their "Gang of Rhythm" tour.
8 pm, Crystal Ballroom, $30
The Sound of Music
The hiiiiiils Kellllerrrr is aliiiiiive.... with the sound of this new production of the Rodgers & Hammerstein classic about escaping Fascism and defeating Nazis through love and song.
7:30 pm, Keller Auditorium, $30-100, all ages
Patton Oswalt
Comedian and actor Patton Oswalt pays tribute to his late wife Michelle McNamara by presenting from the true-crime journalist's riveting account of the Golden State Killer, I'll Be Gone in the Dark.
7:30 pm, Powell's City of Books, free
B-Movie Bingo: Breakaway
Your monthly opportunity to literally check off a bingo card full of B-movie clichés! This month: The cinematic debut of would-be-ingénue Tonya Harding, fresh off her skating disgrace and ready for two days worth of filming on Breakaway, a direct-to-video hunk of '90s trash starring Joe Estevez (Martin Sheen's brother!) as a hitman out to recover stolen mob money that Tonya's managed to procure. While you're watching, you might be thinking "Hey, it really sounds like someone's just reading Tonya's lines to her off-camera and she's just blandly repeating them." Guess what: You're right!. But the asswhippings she's handing out? 100 percent unadulterated Harding, baby. BOBBY ROBERTS
7:30 pm, Hollywood Theatre, $7-9
---
Wednesday, Mar 7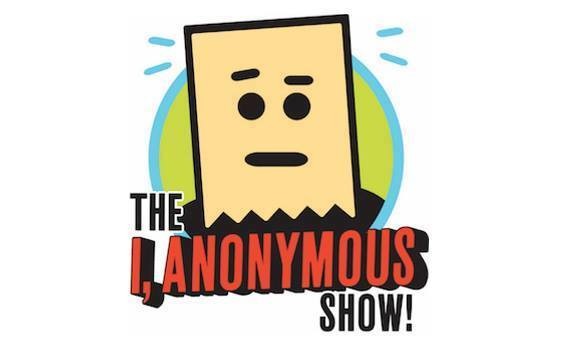 The I, Anonymous Show
Do you love crazy confessions, insane rants, and sexy secrets? Then you'll laugh your guts out at the monthly I, Anonymous Show, featuring the weirdest 'n' wildest submissions from the Mercury's long-running column. And the March edition will be especially laff-tastic because host Caitlin Weierhauser (Portland's Funniest Person) will be joined by beloved comedians Milan Patel, Shilpa Joshi, and Mercury Genius of Comedy Nariko Ott (!!) who will dish out loads of opinionated hilarity. Do… not… miss! WM. STEVEN HUMPHREY
7:30 pm, Curious Comedy Theater, $10
Decibel Tour: Enslaved, Wolves in the Throne Room, Myrkur, Khemmis
An annual metal tradition, the "Decibel Tour" has put together some of the best bills in heavy music, and this year is no exception. Each band weaves sounds thick with ear-crushing atmosphere, from Norwegian progressive black metallers Enslaved to the craggy, damp, moss-tinged ambience of Wolves in the Throne Room, who are ably representing the Cascadia region to metal fans worldwide. NED LANNAMANN
7 pm, Hawthorne Theatre, $25-30, all ages
Rachael Yamagata
Over the past decade, singer-songwriter Rachael Yamagata has been Rachael Yama-go-to, her vocals appearing on records from an impressive list of artists including Rhett Miller, Ryan Adams, Ray LaMontagne, and Bright Eyes. Yamagata's voice always brings depth to whatever she sings on. There's a good reason she's sought after. Take away the big names, and you're left with Yamagata's stunning voice, which is really where the focus should be. MARK LORE
8 pm, The Old Church, $20-22, all ages
For the Record
Helium plays host to a local stand-up showcase with a specific purpose: providing our hometown heroes with quality filmed material to help them score national gigs. Tonight's lineup includes Katie Nguyen, Jake Silberman, Brandon Lyons, Neeraj Srinivasan, Alayna Becker, Ben Harkins, Alex Rios, Shain Brenden, Becky Braunstein, and Adam Pasi.
8 pm, Helium Comedy Club, $8
Phillip Margolin
The bestselling Portland writer returns with The Third Victim, the first in a brand new series of legal thrillers.
7 pm, Powell's Books at Cedar Hills crossing, free
The Wedding Present, Terry De Castro
Vocalist/guitarist David Gedge and his long-running jangle rock and post-punk act out of Leeds come back across the pond for an intimate headlining show at Mississippi Studios.
9 pm, Mississippi Studios, $15-18
Portland Music Video Festival
Despite the preponderance of old farts thinking "I remember when MTV played music videos" is either observational or funny, the art of the music video (and it is an art) is healthier than it's ever been. Who needs MTV when YouTube, Vimeo, and a bevy of online platforms make watching (and rewatching) videos so easy (You've seen that new Janelle Monae joint, right? Damn.) The Portland Music Video Festival not only champions the best videos from around the world, it provides an opportunity to see them on the big screen—and just as importantly, to hear them on a massive surround sound system, as opposed to through the earbuds you have crammed in your head while trying to ignore all the shitty men crowding you on the bus. BOBBY ROBERTS
7:30 pm, Hollywood Theatre, $7-9
Aunty Donna
The absurdist Australian sketch and comedy group consisting of writers and performers Mark Samual Bonanno, Broden Kelly and Zachary Ruane, director/writer Sam Lingham, filmmaker Max Miller, and musician Tom Armstrong bring their Big Boys live show to the Aladdin stage for the Portland stop on a North American tour.
8 pm, Aladdin Theater, $30
---
Thursday, Mar 8
They Might Be Giants
Remember that show Tiny Toon Adventures, and how it once did an episode featuring Tiny Toon music videos for They Might Be Giants songs? That was 1991, and Warner Brothers knew the score. Now its 27 years later, and They Might Be Giants is the same weird, fun, excellent live show they were back then. Put a birdhouse in your soul. Head to the Crystal. DIRK VANDERHART
9 pm, Crystal Ballroom, $25-28
A Wrinkle in Time
It's official: Madeleine L'Engle's 1962 young adult sci-fi classic, A Wrinkle In Time, is finally adapted. The movie's directed by national treasure Ava DuVernay, (13th and Selma), and stars the likes of Oprah, Mindy Kaling, Reese Witherspoon, and Storm Reid. The magic-packed story is about a biracial girl named Meg who goes searching for her missing astrophysicist father, and then teams with her brother and friend to try to save the universe from imminent evil. I never read the book as a child, but with a director and cast this good, there's literally no good reason not to see Disney's new $100-million film. JENNI MOORE
Various Theaters, see Movie Times for showtimes and locations
Cut Chemist
The renowned turntablist known for fueling beloved acts like Jurassic 5 and Ozomatli returns to Portland for a show supporting Die Cut, his first solo album since 2006's The Audience's Listening.
8:30 pm, Wonder Ballroom, $23-25, all ages
Tribe Mars, Amenta Abioto
Portland intergalactic soul and funk outfit Tribe Mars is all about "combating the forces of tyranny and systematic oppression through music, art, and spiritual practices." Sonically speaking, it's already set to be a dope evening, but tonight's lineup features another big draw: talented songwriter/producer/looper Amenta Abioto. Abioto's unique sounds cover everything from soulful gospel to jazz and hip-hop influences, and West African beats. If you haven't witnessed her live set yet, you need to. JENNI MOORE
8:30 pm, Holocene, $8-10
Anthony Jeselnik
It takes a certain type of person to appreciate the comedy of Anthony Jeselnik (not judging here). One needs to enjoy dark, cruel one-liners that are constructed with mathematical precision, and presented with a sociopathic glare (with juuuuuust a hint of self-awareness and charm). These are jokes that will make your mother blanch and stare at you disapprovingly—but you're not bringing her along, are you? WM. STEVEN HUMPHREY
7:30 pm & 10 pm, Aladdin Theater, $30, all ages (Jesus, really?)
Ritual Veil, Vacant Stares
Take the electronic, synth-drenched fervor of new wave '80s acts like the Cure and Depeche Mode and add in the despondent vocals, frank sexual overtones, and sexbeat sounds, and you've got Ritual Veil. On their debut EP, Wolf in the Night, the Portland trio—composed of members of Steel Chains and the now-defunct Smoke Rings—tips their chained biker caps in homage to the dark romanticism of the past without sounding cliché at a time when leather-and-lace goth subcultures are the latest social media craze. CERVANTE POPE
8 pm, White Owl Social Club, free
Sinbad
A full weekend of stand-up with the veteran comedian and actor who got his start on Star Search before becoming a household name for his starring roles in Houseguest, First Kid, and Jingle All the Way. (But not Shazam. Because that's not a movie. So he was never in it. There's a whole story about it. Your memory likes to fuck with you. He'll probably talk about it in the show.)
Mar 8-10; Thurs 8 pm; Fri-Sat 7:30 pm & 10 pm, Helium Comedy Club, $35
Aan, Genders, Dan Dan
On Aan's 2016 album, Dada Distractions, guitarist/vocalist Bud Wilson's songs soar and skitter with unconventional grace, a restless union of prickly pop-rock, weirdo rhythms, and psychic pain dipped in acid and left to sparkle in the sun. The results are beautiful and slightly disorienting.
9 pm, Mississippi Studios, $10-12
Don't forget to check out our Things To Do calendar for even more things to do!