Good lord is this one packed-full weekend. One of the best stand-ups in the world is setting up shop at the Keller on Sunday, a bonafide soul legend is holding it down at the Doug Fir, and football has returned to the Rose City, finally! That's not even getting into the whole-ass giant-sized comics convention hitting town; a campy, crazy dose of Queer Horror starring everyone's favorite misunderstood zombie in a hockey mask; Design Week infusing every artistic nook and cranny Portland's got; and the guys who wrote the song for the best of all the Spider-Man movies are taking the Roseland stage. It's a massive weekend ahead; hit the links below and load your plate as full as you can.
---
Jump to:
Friday
|
Saturday
|
Sunday
---
Friday, Apr 13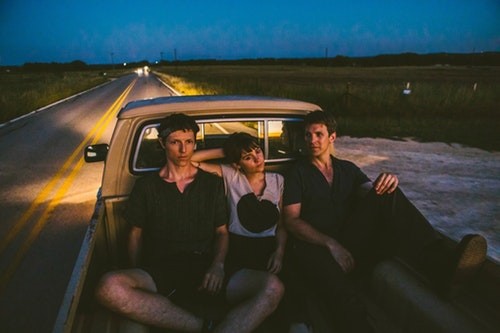 Loma, Jess Williamson
Recent Sub Pop signees Loma top this bill, but you won't want to miss opener Jess Williamson. The Texan singer/songwriter's excellent forthcoming LP Cosmic Wink lands somewhere between Angel Olsen, Abba, and Laurel Canyon folk—it's pretty, mystical music with lyrics inspired by Jungian philosophy. Lead single "I See the White" showcases Williamson's ability to marry pop hooks with her eerily beautiful voice.
9 pm, Mississippi Studios, $12-14
The Rip City Comedy Show
If you're looking for a gut-busting night of comedy AND a mix of national and local talent AND you'd prefer a very diverse lineup, look no further than the Rip City Comedy Show. Headlining this sharp-as-nails program are two of New York City's funniest funny people, Rishi Mathur and Kerby Darius, who will be joined by some of Portland's top talent, including Minority Retort's Neeraj Srinivasan, Portland's reigning funniest person Caitlin Weierhauser, and occasional contributor and one of the Mercury's 2016 Geniuses of Comedy, Alex Falcone! That, my friends, is what's known as a powerhouse lineup. WM. STEVEN HUMPHREY
8 pm, Siren Theter, $10-15
Lean on Pete
The 2010 novel from Oregon author Willy Vlautin—also of the beloved band Richmond Fontaine—tells the sad, moving tale of a teenage boy and his horse, brilliantly avoiding all the sentimental clichés that its thumbnail summary might suggest. Now Lean on Pete has been turned into a remarkable movie by English director Andrew Haigh (Weekend, 45 Years). Shot in Portland and Burns, Oregon, it contains brilliant performances from Steve Buscemi and Charlie Plummer. NED LANNAMANN
Various Theaters, see Movie Times for locations and showtimes
A Fond Farewell
Hand2Mouth makes some of Portland's most innovative, watchable theater, and their latest caps off a trilogy of plays about Portland—Time, A Fair Hustler translated Gus van Sant's My Own Private Idaho into a beautiful, nostalgia-filled stage production; Psychic Utopia preempted renewed interest in the Rajneeshees with its examination of Oregon cults and intentional communities; and A Fond Farewell takes on the music of Elliott Smith. If its predecessors are any indication, it'll be strange, sad, and very good. MEGAN BURBANK
7:30 pm, Alberta Rose Theatre, $35
Bright Moments, The Camas High School Choir
Highly regarded indie-rock arranger Kelly Pratt's project loops in the Camas High School Choir to help bring to life this hour-long song cycle incorporating numerous different styles of rock 'n' roll.
7 pm, PICA at Hancock, $10-12, all ages
Wrestling for Rock
A fundraiser for Portland's Rock 'n' Roll Camp for Girls, the annual women's arm-wrestling tournament, Wrestling for Rock, hits hard tonight, with proceeds benefiting girls learning how to play instruments super loud. Go on, challenge someone to a duel!
7:30 pm, High Water Mark, $5-10
Sera Cahoone, Lenore.
Shortly after Sera Cahoone released From Where I Started last year, she hit the road with a full band, including violinist Alex Guy, who embellished the Seattle-based singer/songwriter's simple Americana songs with airy string textures. (Guy releases her own hauntingly rich songs under the moniker Led to Sea.) The tones were so complimentary that Cahoone decided to record a small EP with Guy at the helm on string arrangements. The Flora String Sessions highlight four songs from Cahoone's canon, like her 2008 tune "Baker Lake," which originally felt like a hushed, dusty folksong reminiscent of Great Lake Swimmers. This new EP has a pristine sheen; Cahoone's voice sounds clearer and closer, and the strings slash bright aural streaks throughout, highlighting the songs' hope folded in melancholy. Cahoone will be backed by those very strings tonight at the Old Church. ROBIN BACIOR
8 pm, The Old Church, $15-17, all ages
Dashboard Confessional, Beach Slang, Kississippi
Peter Parker listened to Dashboard Confessional—this is canon. The Floridian emo band wrote what would become one of their biggest hits, "Vindicated," for the 2004 film Spider-Man 2, but their spirit lives on throughout the trilogy. Like when Parker awkwardly pines after his next-door neighbor, then learns to tango just so he can embarrass his teenage obsession by dancing on tables at the jazz bar where she works. This infamous scene with the geeky teen-turned-superhero douchebag is forever memorialized as "Emo Peter Parker." This was merely the cringe-worthy completion of his teenage angst arc that reflects the rise and fall of most mid-'00s emo heartthrobs. You know if high school Peter Parker—the kid who slammed his door and blasted The Swiss Army Romance on his Discman—never got his powers, he'd have grown up to be the guy who emcees Emo Nite LA. CAMERON CROWELL
8 pm, Roseland, $31.10-35.60, all ages
Woolen Men, Wave Action, Monica & the Shy Boys
Prolific Portland trio the Woolen Men bring their infectious jangle pop and rock out to Speck's Records & Tapes for an all-ages performance featuring support from like-minded locals Wave Action and Astoria's Monica & The Shy Boys.
7 pm, Speck's Records and Tapes, all ages
Wooden Shjips, Galaxy Research
Wooden Shjips' fifth record was supposed to be something of a psychedelic summertime séance, but the band's attention was diverted as last summer's Eagle Creek Fire ravaged the Columbia River Gorge. The result is V, one of Wooden Shijps' better and remarkably more sanguine releases. Opening track "Eclipse" steadily plots a hypnotic rhythmic interplay, revealing cosmic grooves and trippy guitar echoes over saxophone and fuzzy bass. The album's first single, "Staring at the Sun," clocks in at nearly eight minutes, with a psychotropic "For What It's Worth" vibe that's replete with swirling organs. Wooden Shijps' new record doesn't drop until late May, but you can get a sneak peek tonight at Bunk Bar. RYAN J. PRADO
9:30 pm, Bunk Bar, $15
Andrea Gibson, Chastity Brown
The acclaimed poet and activist out of Calais, Maine returns to Portland for a headlining show supporting their latest album, Hey Galaxy.
8 pm, Wonder Ballroom, $21-14, all ages
Federale, Fernando, Evan Thomas Way
A special 10th anniversary celebration of Federale's La Rayar, the debut LP that introduced the world to the band's uncanny ability to conjure up fully formed spaghetti western soundtracks to films that never existed.
8 pm, Doug Fir, $12-14
Stress Position, Over, Ssold, Vog
Calling music "post-rock" or "post-hardcore" sounds kind of diminutive—it's like saying a band is an afterthought to something greater that came before them. Stress Position could easily fit into either of those subgenres, but they don't really convey the meditative, heavy catharsis of the band's new self-titled LP, released via label Nadine Records. Its 12 tracks balance general dissonance with moody harmonies, ever-shifting energies, attitudes, and tempos, and blast it all through a fuzzy filter. The result carries a stomping weight and conviction you can't turn your back on. Plus, six of the tracks include just bass, drums, and vocals—and there's always something to be said for a band that's able to break out of the confines of the guitar, bass, drums, and vocals formula and still sound whole. ARIS HUNTER WALES
9 pm, (The World Famous) Kenton Club, $5
Wizard World Comic Con
The earlier of Portland's two giant-sized pop-culture celebrations lands at the Convention Center with special guests Sebastian Stan (Bucky from Captain America and noted Mark Hamill lookalike), Dave Bautista (Drax from Guardians of the Galaxy and the henchman in Spectre—probably the only memorable thing in Spectre, really), the chucklehead trio from Justice League (Jason Momoa, Ray Fisher, and Ezra Miller), Samwise, Mikey, Rudy, and Bob Newby all in the form of Sean Astin, and—of course—the various people who actually write and draw comic books, most of whom will be shunted off into a small corner of the convention center to be ignored for most of the weekend.
Apr 13-15; Fri 4 pm; Sat-Sun 10am; Oregon Convention Center, $39.95, all ages
Samantha Irby
The comedian, author, and blogger reads from Meaty, an updated edition of her first collection of essays, chronicling the many trials and tribulations of adulthood, complete with some of her favorite, easy-to-follow recipes.
7:30 pm, Powell's City of Books, free
Queer Horror: Friday the 13th Part VII
Carla Rossi knows that you can't just let an actual Friday the 13th pass without watching at least one of the films in Jason's tattered, raggedy canon, and so the Hollywood hosts a Rossi-engineered party centered on the... questionable rewards found in The New Blood, known better to horror fans as "Oh yeah, the one where a girl drops a fuckin' house on Jason... with her mind." The New Blood turns 30 this year, and Carla celebrates the milestone with a pre-show tribute to Camp Crystal Lake. BOBBY ROBERTS
9:30 pm, Hollywood Theatre, $7-9
---
Saturday, Apr 14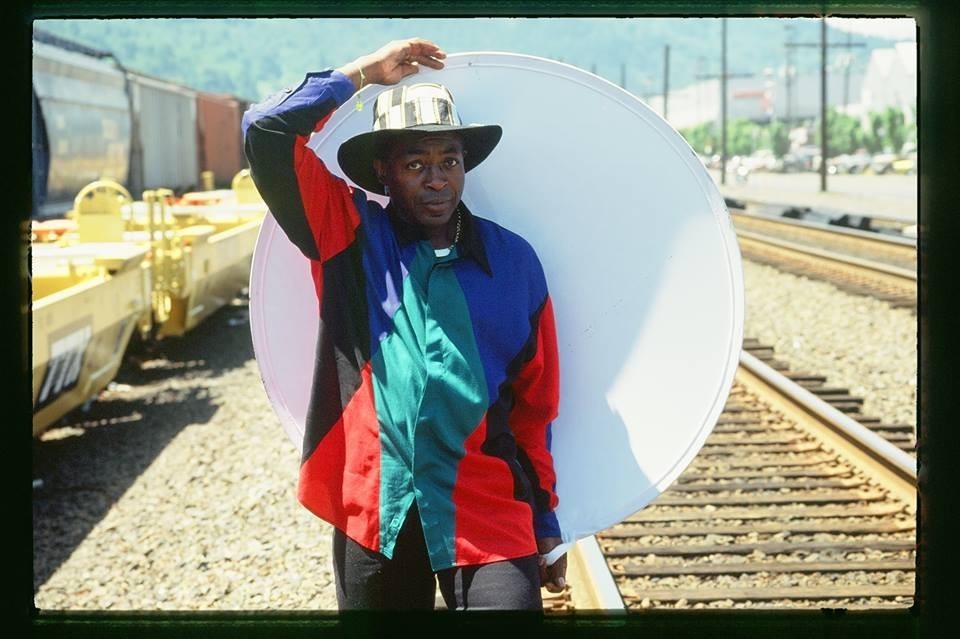 Ural Thomas & the Pain, Eldridge Gravy & the Court Supreme
If you're missing soul revivalists like Sharon Jones and the Dap-Kings and Charles Bradley (may they rest in peace), then seeing Portland's own vintage soul and R&B outfit Ural Thomas and the Pain is a no-brainer—especially when it's hosted at one of Portland's most pleasant, least musty venues. "Funk juggernaut" Eldridge Gravy and the Court Supreme also graces the bill, so what in the hell are you waiting for? JENNI MOORE
9 pm, Doug Fir, $13-15
Portland Football Home Openers
Timbers and Thorns supporters will still need to wait another year before they can file their way into the impressive east side renovation planned for Providence Park, but even in its work-in-progress form, the return home turf is going feel extra sweet this time around. While the 4,000-seat expansion will certainly go a long way in bolstering what's already one of the best stadium experiences in the MLS and NWSL, an extended road trip for the Timbers proved an uphill battle for coach Giovanni Savarese and his side in the opening month of the season. While the Thorns fared somewhat better during their quick stint on the road, die-hard Rose City devotees aren't going to be the only ones eager to finally settle into the new season with a two-part home stand. With Blazermania raging hard across town, fans of local professional sports will have no shortage of options when it comes to finding entertainment this weekend. CHIPP TERWILLIGER
Timbers vs. Minnesota United; Apr 14, 7:30 pm, $29.50-165, all ages.
Thorns vs. Orlando Pride; Apr 15, 3 pm, $10-70, all ages
March for Science
As the new administrative regime continues to strip our communities of science education and dissolve the EPA, Portland will be honoring all things science. Hear from speakers, march through downtown PDX, and entertain yourself with science expos, musical performances, and a kid zone for the little ones. EMILLY PRADO
10 am, Pioneer Courthouse Square, free, all ages
Design Week Portland 2018
Design Week's back with workshops, open houses, and parties from people who think a lot about the built environment. Some events are horrifyingly expensive—$150 for a macramé workshop with cats? I can do this for free in my own home—so go for the free and low-cost workshops on everything from dating apps to exquisite corpse drawings, and feed the part of your brain that appreciates clean lines and "user experience." MEGAN BURBANK
Apr 14-21, click here for a full schedule and list of participating venues
5th Annual Hopped Cider Festival
Featuring over 30 hopped ciders from makers all around the country. Admission is free, but $25 buys a souvenir glass and seven drink tokens, with free tasting pours throughout the day.
noon, Rev. Nat's Cidery & Taproom, free, $25 for glass + tokens
Funemployment Radio Experience: Alaska!
A live version of the long-running local podcast focused on the hosts' future adventures in Anchorage, with a secret special guest sharing a seat next to Sarah X. Dylan and Greg Nibler. Show followed by free Bingo.
noon, Landmark Saloon, $10
Chaos Chaos, Laura Palmer's Death Parade
Fresh off their "Terryfold" collaboration with Rick and Morty creator Justin Roiland, sisters Asy and Chloe Saavedra (formally of Seattle indie pop act Smoosh) bring their latest project through Holocene for an all-ages performance supporting their forthcoming debut full-length.
6:30 pm, Holocene, $12-14
Gran Ritmos X The Way Up
Two of Portland's most explosive parties join forces for a jam-packed evening of sounds ranging from Latin and Pan-American dance music, to Afro-Caribbean, Soca, and Afro-beat.
10 pm, Holocene, $7
Lavender Flu, Wet Fruit, Peace Sign
The Lavender Flu employs a wider, more dynamic musical vocabulary than in garage punk's narrow trappings. There are bits of plucky fingerpicking, spacey delay, noise washes, and more, swirled in purposeful arcs. ANDREW R TONRY
8 pm, Black Water Bar
Circuit Breaker
Maarquii hosts this brand new queer dance night featuring the talents of Priceless and Patrick performing the steps and The Prey, Orso, and DJ Don't spinning the sounds.
9 pm, Tonic Lounge, $10
Howl's Moving Castle
Ask a fan what their favorite Miyazaki film is and they'll probably make pained noises for about 10 straight minutes before gingerly settling on at least three of his cinematic delicacies with "I can't pick just one!" Ask Miyazaki which film is his favorite and he'll say Howl's Moving Castle with no hesitation. The story of a cursed girl who comes to live in the enchanted, claw-footed castle of a secretive magician, Howl features some of the most impressive animation and design in Miyazaki's filmography, using all the charm and beauty imbued in his imagery to fuel the film's strong anti-war narrative. Part of Hollywood Theatre's Hayao Miyazaki Celebration film series. BOBBY ROBERTS
2 pm, Hollywood Theatre, $7-9, all ages
Big Night
The Portland Opera's annual concert of highlights and greatest hits, featuring the best arias, duets, and choral pieces of the season.
7:30 pm, Keller Auditorium, $25-75
That's What She Said: Spring Queening
What better way to shake off the seasonal hibernation than to enjoy some brilliant comedy by feminist comedy collective, That's What She Said. Hear from Alejandra Ruiz, Berlyn Lee, and Samhita Reddy amongst others and rest easy knowing your dollars are going directly to the YWCA's support group for women of color. EMILLY PRADO
7:30 pm, Siren Theater, $10
---
Sunday, Apr 15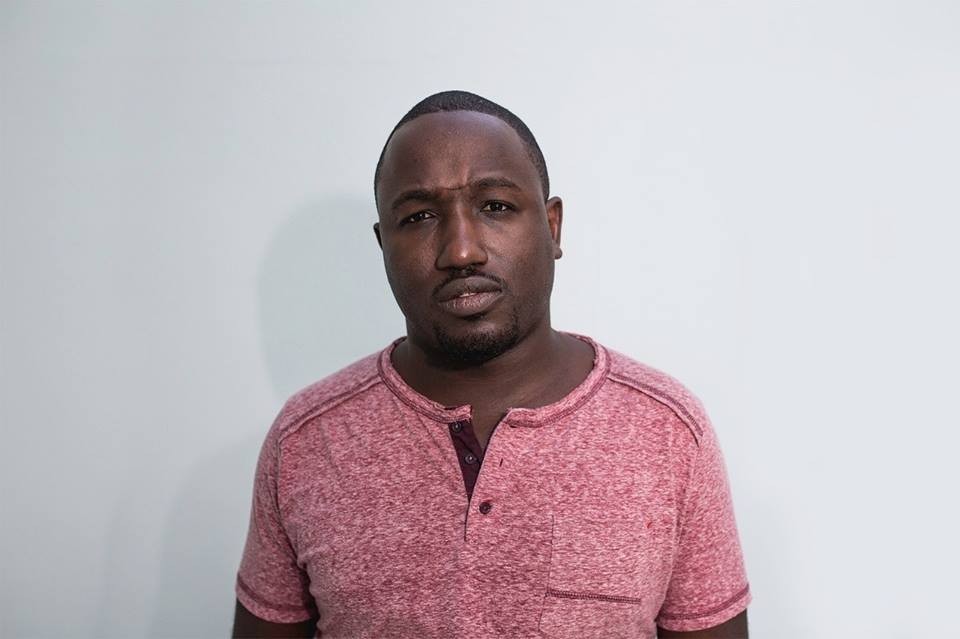 Hannibal Buress
Now that he's (mostly) shaken off his "legend-killer" reputation for the bit that exposed Bill Cosby, Hannibal Buress has been steadily building his comedy resume: He's still hilarious and relatable as Lincoln on Broad City, just finished shooting a new comedy film Tag and his semi-new podcast Handsome Rambler is phenomenal and juicy. But his stand-up act is where his blatantly honest, borderline confrontational comedy shines the brightest. JENNI MOORE
8 pm, Keller Auditorium, $30-45
Y La Bamba, KERA, Brown Calculus
Luz Elena Mendoza's folk-art-rock project Y La Bamba reveres Mexican tradition, with songs touching on themes of humanity and higher faith in ways that are relatable and enjoyable to the ears they fall upon. After putting the project on a hiatus, Mendoza thankfully returned to examining the intersections of her cultures with 2016's Ojos Del Sol, and she's giving us another chance to feel the intimacy of her performance before hitting the road on a co-headlining tour with SoCal folk band Kera. With Brown Calculus rounding out this bill, there's much to absorb and appreciate when it comes to the works of great musicians of color. CERVANTE POPE
9 pm, Mississippi Studios, $13-15
Drag Queen Brunch
Liven up your Sunday brunch with an early afternoon cabaret show featuring celebrity tributes, comedy, and glamour served up by some of Portland's premier drag queens. Coffee and brunch buffet is included with admission, but you'll need to bring extra funds for Bloody Marys or mimosas. Hosted by Sasha Scarlett.
10 am, Night Light Lounge, $20
Build-a-Vibe Pop-Up
A rare opportunity to design the sex-toy you've always had in mind, with Crave's "Pleasure Tour" parking its Build-a-Vibe trailer at She-Bop for a weekend's worth of creative customization of Crave's latest advancements in vibrator technology.
11am, She Bop, $95
Portland Pinbrawl X
Ground Kontrol hosts 128 of the best pinball players from Portland and beyond, battling for supremacy on a slew of tables in hopes of taking home cash prizes.
10 am, Ground Kontrol, $25
Weeding Out the Stoned
Alex Grubard hosts this comedy competition featuring 16 local comics, 15 of which are kinda (or full-blown) stoned out of their gourds, one of which is stone-cold sober. It's up to the audience to determine, through responses to Grubard's sobriety tests, which comic is the straight man or woman for the night.
8 pm, Helium Comedy Club, $16
Kiki's Delivery Service
Beloved director Hayao Miyazaki frequently acknowledges his admiration of Disney, but Uncle Walt and all his filmmaking descendents ain't got shit on Miyazaki's ability to conjure up pure animated magic. Kiki's Delivery Service is one many examples of Miyazaki's fantastical-yet-low-key genius, telling the story of a 13-year-old delivery witch (and her cat) who falls in love and learns to overcome her insecurities. When many of us are caught up in daily maelstroms of angst and cacophony out in the real world, calling time out to experience Kiki's quiet, winsome triumphs on the big screen is a welcome, necessary respite. Part of Hollywood Theatre's Hayao Miyazaki Celebration film series. BOBBY ROBERTS
2 pm, Hollywood Theatre, $7-9, all ages
Night Heron, Pool Boys, Star Club
Radiation City guitarist Cameron Spies headlines another installment of Sunday Sessions at Rontoms with his synth-driven dark-pop project. Fellow local indie rock upstarts Pool Boys and Star Club round out the proceedings.
8:30 pm, Rontoms, free
Tender Birthday Bash & Dance Party
The monthly series spotlighting stories about food, family, and identity as told by femmes of color and nonbinary people of color celebrates it's first year with a dance party featuring sounds from DJs Black Daria (Jené Etheridge), Cay Horiuchi, and Mami Miami (Emilly Prado).
8 pm, Holocene, $10
Don't forget to check out our Things To Do calendar for even more things to do!