Break out the tinfoil and fit it to your dome appropriately, one of the wildest festivals in the Northwest kicks off in McMinnville on Thursday! But if you're feeling like you'd prefer your visitations to be less intergalactic while still feeling otherworldly, well—P!nk is taking over the Moda, Built to Spill is returning to Portland's stages, the Bugle is blowing loudly (and hilariously) at Alberta Rose, and Hot Snakes slither through your pleasure receptors. Plus it's your last chance to see James Cameron's best film on the big screen. That's only a tiny taste of what's on the menu for this week; hit hte links below and load your plate accordingly.
---
Jump to:
Monday
|
Tuesday
|
Wednesday
|
Thursday
---
Monday, May 14
Built to Spill, The Afghan Whigs, Ed Harcourt
Like the musical chocolate-and-peanut-butter combo of your dreams, Boise's Built to Spill and Cincinnati's Afghan Whigs have teamed up for a co-headlining tour, delivering back-to-back sets of indie rock greatness. When there's even the slightest chance of hearing "Carry the Zero" and "Summer's Kiss" in the same evening, staying home is no longer an option. NED LANNAMANN
8 pm, Roseland, $35-49.50, all ages
Pokey LaFarge, Al Scorch
Born Andrew Heissler in the green pastures of Bloomington, Illinois, Heissler's adopted pseudonym, Pokey LaFarge, befits his ongoing commitment (now over a decade strong) to a bygone American way of life, as represented by ragtime jazz, country swing, barrelhouse blues, and ample amounts of hair pomade. No doubt, there are still a precious few clinging to their striped vests and herringbone tweed caps, and for them, Pokey LaFarge endures. SANTI ELIJAH HOLLEY
8 pm, Doug Fir, $15-17
Chuck Klosterman
The bestselling author and cultural critic returns with X, offering up an specific-yet-incomplete journey through the cultural highs and lows of the past decade.
7:30 pm, Powell's City of Books, free
TraegerMethod Comedy Show
The latest installment of comedian Jason Traeger's free monthly showcase brings a mind-melting array of comedy, music, and video art performances to the Holocene stage, along with featured sets from Caitlin Weierhauser, Jeremiah Coughlan, Corina Lucas, Brandon Lyons, and Lydia Manning. Co-hosted by Milan Patel.
8 pm, Holocene, free
X_X, Conditioner, Hot LZs
The band X_X (pronounced "ex blank ex") have always been a step or two behind the curve. By the time this Cleveland art-punk ensemble released their first two 7-inch singles in 1979 and 1980—the piranha attack of "A" followed by the slashing, bumbling "No Nonsense"—they had already broken up. And while the group, led by former Electric Eels founder John Morton and Rocket from the Tombs member Craig Bell, reunited and finally released an album called Albert Ayler's Ghosts Live at the Yellow Ghetto in 2015, they're just now getting around to promoting it. Regardless of the timing, their appearance in Portland is going to be explosive if their recorded work is anything to go on. Their full-length is mostly short, jagged chunks of songs, punctuated by guitar parts that feel like running a piece of metal over your fillings and capped off by an agitated cover of "Ghosts," a composition by free jazz pioneer Albert Ayler. ROBERT HAM
8 pm, Turn! Turn! Turn!, $10
---
Tuesday, May 15
P!nk
Ever since Alecia Beth Moore, better known as P!nk, stepped onto the scene in 2000 with her debut single "There You Go," she's continued to prove herself as a powerful pop vocalist, and revolutionary feminist badass. After seven studio albums, P!nk's collected far too many Billboard achievements to even begin to list here, and her most recent Beautiful Trauma project landed on Rolling Stone's "20 Best Pop Albums of 2017" list. At her Portland tour stop, I'll be most excited to hear deep cuts like "Don't Let Me Get Me," "Just Like A Pill," and pretty much anything else she's released in the last 18 years. JENNI MOORE
7:30 pm, Moda Center $47.45-207.45, all ages
Washed Out
Thanks to "Feel It All Around" being the theme song of the controversial TV series Portlandia, there'll always be an association between Portland and Washed Out (AKA Ernest Greene). But Greene's much more than that overplayed single—last summer he released Mister Mellow, his shortest, sweetest, and most sample-driven album yet. It's saturated with the grooves of genres like disco, funk, house, and pop, all in a bite-sized, easily digestible package. DELANEY MOTTER
8:30 pm, Wonder Ballroom, $25, all ages
The Moth StorySLAM
A spinoff of the nationwide storytelling success, in which potential soul-barers put their names in a hat, and once called, have five minutes to tell their tale. "Falling" is the topic for this installment.
7 pm, Holocene, $10
The Longshot, Frankie & the Studs, The Trashbags
Billie Joe Armstrong steered Green Day away from populist bombast and revolutionary sloganeering with the ¡Uno!, ¡Dos!, and ¡Tré! trilogy, but 2012's course correction was a chaotic scramble with too few stretches of pop pleasure. Armstrong's new band, the Longshot, which features Green Day sideman Jeff Matika and two members of Prima Donna, finds pop punk's greatest songwriter going back to basics again, and this time it's a scrappy, hook-happy triumph. The band's brand-new debut, Love Is for Losers, evokes an alternate reality in which Green Day ignored our 21st century breakdown and got deep into power pop revivalists like the Exploding Hearts and Gentleman Jesse instead. Unlike Armstrong's past side projects, which always seemed like downtime larks (Foxboro Hot Tubs) or vehicles for someone else's vision (Pinhead Gunpowder), the Longshot sounds like a fully realized version of something that's been on his mind for a while now, and it's a joy hearing him have fun with it. CHRIS STAMM
8 pm, Dante's, $27.50
Carl Wolfson
Local progressive talk-radio host Carl Wolfson has been a staple on the Portland airwaves for years. Tonight he swings through Broadway Books to read from Slide!, chronicling the true story of the the Philadelphia Phillies' epic collapse in the 1964 season.
7 pm, Broadway Books, free
---
Wednesday, May 16
Hot Snakes, Le Butcherettes
Forged from the remnants of indie punk stalwarts Drive Like Jehu, Hot Snakes' dynamic guitar tandem of Rick Froberg and John Reis rumbles to life like an avalanche. RYAN J PRADO
9 pm, Wonder Ballroom, $25-29
Oregon Brewshed Brewfest
A celebration of not just Oregon breweries, but the wild watersheds that make their beers possible, with over 40 Oregon breweries and businesses pouring drinks and raffling off special items. Admission includes a special tasting glass, eight tastes, and a raffle ticket for prizes.
5:30 pm, Kennedy School, $25-30
Amenta Abioto, Night Heron & Epp, Arthur & the Antics
Mississippi Studios serves up a local co-headlined bill featuring sets from experimental electronic soul artist Amenta Abioto and Radiation City guitarist Cameron Spies' new synth-pop project, Night Heron.
9 pm, Mississippi Studios, $5
Wendy and Lucy
Wendy and Lucy is not easy to watch. Our protagonist Wendy (Michelle Williams) is waylaid on her journey from Indiana to Alaska. Supremely under-funded, all she has is a crappy Honda Accord, a small pile of quickly dwindling dollar bills, and her dog, Lucy. Reichardt's film could almost be called unkind as it slowly drags the viewer through the tedious realism of Wendy's worsening situation: her car breaks down, she gets busted shoplifting, and most anxiety-producing of all, Lucy goes missing. So we shift uncomfortably in our seats as we're made privy to the harsh lights of gas station bathrooms where Wendy gives herself bum-baths, long, cold, merciless shots of lost and orphaned dogs at the pound, and the furrow of Wendy's brow as she balances pragmatism and panic. MARJORIE SKINNER
7 pm, NW Film Center's Whitsell Auditorium
The Weepies
Deb Talan and Steve Tannen bring their long-running folk-pop project back to Portland to celebrate the 10th anniversary of their 2008 studio album, Hideaway.
8 pm, Aladdin Theater, $25
Ballet Hispánico
The New York-based company Ballet Hispanico fuses classical, contemporary, and Latin choreography in their ongoing efforts to explore, preserve, and share Latino cultures through dance.
7:30 pm, Arlene Schnitzer Concert Hall, $26-70
Rachel Kushner
The acclaimed author of Telex from Cuba and The Flamethrowers returns with The Mars Room, about a woman separated from her son after being sent to the Stanville Women's Correctional Facility for having killed her stalker.
7:30 pm, Powell's City of Books, free
---
Thursday, May 17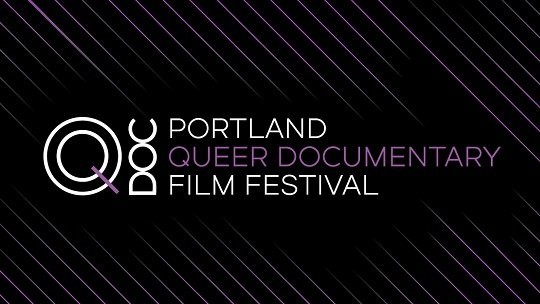 QDoc: Portland Queer Documentary Film Festival
Remember before streaming, when everyone was always sad that we had all these channels but nothing was ever on? (Does this paper have readers young enough to not know that agony?!) Anyway, QDoc, Portland's annual gay and lesbian documentary film festival, presents the opposite problem: There aren't a ton of movies in each year's festival, but the movies that are generally excellent. ELINOR JONES
Hollywood Theatre, click here for titles and showtimes
McMenamins' Annual UFO Festival
No one would have believed in the first years of the 21st century that this world was being watched keenly and closely by intelligences greater than man's and yet as mortal as his own; that as men busied themselves about their various concerns they were scrutinized and studied, perhaps almost as narrowly as a man with a microscope might scrutinize the transient creatures that swarm and multiply in a drop of water. "No one would have believed," wrote H.G. Wells in 1898's The War of the Worlds. And yet… CAN YOU ARGUE WITH THE FACTS??? The facts that clearly prove WE ARE NOT ALONE??? No. You cannot. But if you're still not convinced, all those facts (and more!) will be readily available at the 19th annual McMenamins UFO Festival in McMinnville, which celebrates the 1950 photographs taken by farmers Paul and Evelyn Trent—photographs that CLEARLY SHOW a UFO that is OMINOUSLY HOVERING above an unsuspecting McMinnville! Sixty-eight years later, downtown McMinnville gets taken over by the UFO Fest, which features music, booze, an "alien pet costume contest," the "Alien Abduction Dash 5K," and panels about everything from a 1994 incident in which "60 schoolchildren saw a UFO land and beings approach," to government's stance on "the modern UFO problem," to trusty old standbys like "mutilated cattle." Don't miss the UFO Speakers Panel, a mega-panel that lines up a slew of the fest's guests for a Q&A that will likely cover conspiracy theories, creepy aliens, nice aliens, skin walkers, Sasquatch, and the incontrovertible fact that humans will soon be conquered and enslaved by creatures we cannot comprehend. Might as well drink some beer and wear some tinfoil hats in the meantime! (In case you think I am joking, I am not: Some people here will be wearing tinfoil hats. If you're smart, so will you.) ERIK HENRIKSEN
May 17-19, Hotel Oregon, free-$80, all ages
Brown Calculus, Korgy & Bass
Brown Calculus has done the math and intergalactic jazz is not just real, it's spectacular.
9 pm, The Fixin' To, $7
The Bugle
Losing John Oliver to HBO didn't slow down the irrepressible Andy Zaltzman any. Okay, maybe a little bit, for a little time. But his comedic news podcast The Bugle is still going strong, now with a rotating cast of amazing guest hosts every week, and now with a live stop at the Alberta Rose.
8 pm, Alberta Rose Theatre, $25-30
No Kind of Rider, Months, Swim Swam Swum
Portland-via-Tulsa quintet No Kind Of Rider spearhead a night of quality Pacific Northwest indie rock and pop ahead of their forthcoming debut album, Savage.
8:30 pm, Holocene, $8
A L I E N S
Aliens is the best film James Cameron ever made. Not the biggest—lord knows the man himself has apparently conflated the two terms as his career exploded all over the box office in ever louder, ever-more-simple pandering blasts of spectacle—but the best. Imagine the audacity to follow up one of the most influential horror films ever made by turning it into a Vietnam War allegory that is also a metaphor for motherhood that is also an action film so perfectly paced that most people don't realize it takes over an hour before a single fanged penis-beast from outer space shows up. And imagine executing on that idea so well that movies, comics, and video games spend the next 30-plus years strip-mining every inch of it for inspiration. Cameron never wrote another script this tight, never directed actors this precisely, and never made a film this palpable—almost unbearable—again. BOBBY ROBERTS
9:25 pm, Academy Theater, $3-4
Pickwick, Smokey Brights
Frontman Galen Disston and his Seattle indie rock outfit bring their modern soul and R&B back through the Doug Fir in support of their 2017 full-length, LoveJoys. Fellow Seattleites Smokey Brights get things started with their own blend of driving rock and pop.
9 pm, Doug Fir, $15-18
Don't forget to check out our Things To Do calendar for even more things to do!