---
Jump to:
Readings & Talks
|
Performance
|
Visual Arts
---
Readings & Talks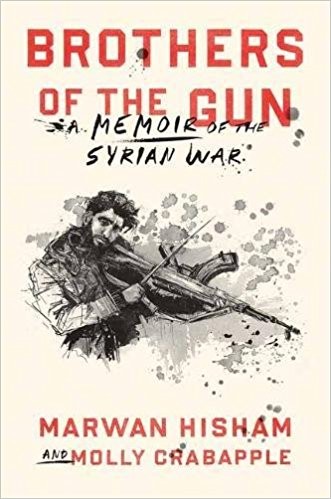 Molly Crabapple, Lidia Yuknavitch
Award-winning artist and writer Molly Crabapple reads from Brothers of the Gun, an illustrated coming-of-age memoir detailing the life of Syrian freelance journalist Marwan Hisham. Crabapple will be joined in conversation by Lidia Yuknavitch, author of The Book of Joan and The Small Backs of Children.
Sun, 7:30 pm, Powell's City of Books, free
Ellen Notbohm
Oregon author Ellen Notbohm reads from The River by Starlight, about a young woman in search of a fresh start on her brother's Montana homestead.
Thurs, 7 pm, Broadway Books, free
Jes Baker
The writer, photographer, and activist returns with Landwhale, providing an open and personal account of loving your appearance and remaining body positive in today's society.
Thurs, 7 pm, Annie Bloom's Books, free
Tao Lin
The writer, artist, and poet reads from Trip, a blend of memoir, history, and journalistic exposé examining psychedelic drugs, art, and the life and work of the late Terence McKenna, a leading advocate of psychotropic drugs in the modern era.
Fri, 7:30 pm, Powell's City of Books, free
John Dear
Catholic priest, activist, and Nobel Peace Prize nominee John Dear returns with They Will Inherit the Earth, exploring the ways in which peace and nonviolence can help in resisting catastrophic climate change.
Mon, 7:30 pm, Powell's City of Books, free
Ruth Joffre, Kim Winternheimer
Ruth Joffre reads from Night Beast, a genre-hopping collection of stories primarily focusing on the lives of queer women and mothers. Joffre will be joined in conversation by Kim Winternheimer, founding editor of The Masters Review.
Mon, 7:30 pm, Powell's Books on Hawthorne, free
---
Performance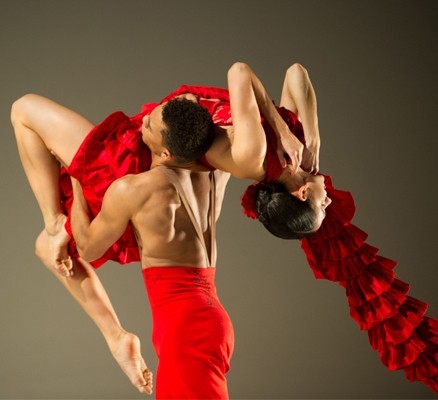 Ballet Hispánico
The New York-based company Ballet Hispanico fuses classical, contemporary, and Latin choreography in their ongoing efforts to explore, preserve, and share Latino cultures through dance.
Wed, 7:30 pm, Arlene Schnitzer Concert Hall, $26-70
Crane
Amy Leona Havin presents her choreography, using video projection and live foliage for a performance in the round highlighting bodily awareness and instincts.
Thurs-Sun, 8 pm, Shaking the Tree Studio, $15-25
Crossing
Crave Theatre presents Reza de Wet's Victorian-era supernatural drama incorporating spectral possession and time travel as a means to help explore the conflict between dreams and responsibilities.
Thurs-Sat 7:30 pm, Sun 2 pm, Shoe Box Theater, $15-25, Through Jun 3
David Blaine
The greatest magician, illusionist and endurance artist of our time brings his interactive one-man show to the Keller Auditorium for the Portland stop on his latest North American tour.
Mon, 8 pm, Keller Auditorium, $49-99
I and You
Artists Rep closes out their 2017/2018 season with this staging of Lauren Gunderson's play about a pair of students—one homebound due to illness, the other an expectation-subverting athlete—learning about love together while studying the works of Walt Whitman.
Wed-Sun, 7:30 pm, Artists Repertory Theatre, $50, all ages
Pepper + Bones Presents: Burlesque & Variety
Pepper and Bones' sprawling cabaret extravaganza returns to the Funhouse Lounge, with perfromances from Hai Fleisch, Honeydew La Roux, and Babs Jamboree. Hosted and produced by Wanda Bones and Dee Dee Pepper.
Sat, 10 pm, Funhouse Lounge, $15
Bad Habits
A Little Bit Off premieres their latest, newest collection of absurdist, satirical clownery, centered on a pair of nuns having a hard time of staying in the light.
Sun, 8 pm, Curious Comedy Theater, $15-20
Dave Attell & Jeff Ross
Two of the comedy's biggest names join forces for the "Bumping Mics" tour, giving you two chances to catch the host of Insomniac and the "The Roastmaster General" on stage together at Revolution Hall for what's sure to be a no holds barred event.
Sat, 7 pm & 10:30 pm, Revolution Hall, $42.50
Improv Giants
A massive attack of the Siren Theater's favoritest improv comedy all-stars, including Shelley McLendon, Nicholas Kessler, Jed Arkley, Dylan Reiff, and more!
Sat, 9:45 pm, Siren Theater, $5
Showdown
An improv face-off that Curious Comedy considers "the Hunger Games of Comedy," featuring performers taking audience suggestions and coming up with the most creative, hilarious scenes one after the other, as fast as they can.
Fri-Sat, 7:30 pm, Curious Comedy Theater, $12-15
---
Visual Arts
More Revery
A series of paintings on found objects by Adrian Landon Brooks, focused on rituals and symbolism within art.
Stephanie Chefas Projects, Through May 26
No One Really Knows What They're Doing
Faith Brown's vividly colorful paintings use human faces and their expressions to help express her own anxieties.
Stumptown Coffee 2, Through Jun 26
Object Stories
A collaboration with the Northwest Film Center, Miracle Theatre Group, and Write Around Portland, Object Stories addresses the subtle but vital power of an object to compel a narrative and provides an interactive platform meant to transform the public's perception of "the archive" and their relationship to it.
Portland Art Museum, ongoing
A Tale of Two Ghettos
A one-night-only art installation promising to provoke viewers into crossing cultural boundaries through visual art and both Chinese and Japanese traditional musical performances.
Wed, 6 pm, Portland Community College (Southeast Campus)
Don't forget to check out our Things To Do calendar for even more things to do!