Hellooooo Memorial Day weekend. If you have a barbecue, break it out, If you don't, find someone who does. And while you're on the way there? Why not stop at as many of the wonderful things we got going on here in Portland as you can? CityFair kicks off w/ a massive fireworks (!) display; legends like David Byrne and "Weird Al" are in town to bestow their weird wisdoms; there's a multitude of heartfelt tributes not just to local heroes and local history, but to artists who changed our lives with their presence. Oh, and there's also a new Star War or something like that. It's a massive four-day weekend ahead of you; hit the links below and load your plate accordingly
---
Jump to:
Friday
|
Saturday
|
Sunday
|
Memorial Day
---
Friday, May 25
Rose Festival CityFair
If you're a Portland newbie, then allow me to introduce you to one of the biggest Portland shebangs of the year: the annual Rose Festival and CityFair. The Rose Fest features nearly a month's worth of special events including parades, fun runs, concerts, and dragon boat races—all to celebrate the awesomeness of Portland. And CityFair is the hub around which all this bacchanalia revolves. Located on the waterfront downtown, CityFair is a combo platter amusement park and concert venue that features food, fun, and on the opening night (Friday, May 25), FIREWORKS. In a way, it's the way Portland ushers in summer—oh, AND THEY SERVE ELEPHANT EARS. (Jeez, way to bury the lede!) There's going to be a lot of fun to be had in the next few months, and CityFair is Portland's welcome wagon. WM. STEVEN HUMPHREY
Fri 5 pm, Sat-Mon 11 am, Tom McCall Waterfront Park, $7, all ages
Dear Nora, Jessica Dennison & Jones, Nicholas Krgovich
The fingerprints of the candid indie-pop that Katy Davidson crafted under the Dear Nora moniker while living in Portland around the turn of the century can be traced up and down the current crop of lo-fi and DIY-minded singer/songwriters inhabiting your Spotify playlists. Tonight the band celebrates the release of their long-awaited fourth album, Skulls Example. CHIPP TERWILLIGER
8 pm, Turn! Turn! Turn!, $10
Framed & Dried: A Tori Amos Tribute Night
Seattle's Anna T. Rexia hosts this cabaret-styled homage to one of the most prolific and celebrated songwriters of all time, with DJs Aurora and Mateo Segade spinning classic tracks, Shai doing audio tarot, live interpretations of her songs, and performances from Northwest burlesque stars including Alexandra Paris, Prince Peanutbutter, Tula Petals, Jasmine Rain, Kat Van Dayum, Marla Darling, and more. Proceeds benefit The Living Room, a safe space for LGBTQ youth in Clackamas County.
8:30 pm, Crush, $5
"Weird Al" Yankovic, Emo Phillips
Here is an embarrassing confession: I didn't know who "Weird Al" Yankovic was until very recently. From what I've gathered, he's a middle-aged man with enviable shoulder-length ringlets, who, for the past three decades, has recorded comedic versions of popular songs, such as "White & Nerdy" (a riff on "Ridin'" by Chamillionaire and Krayzie Bone). These parodies are delightful. Yankovic is deservedly beloved, and this weekend, he rolls through Portland with Emo Philips. CIARA DOLAN
8 pm, Revolution Hall, Good Luck on the Ticket Resale Sites
Wooden Shjips, Prana Crafter
An evening of stoney, acid-tinged krautrock with the Portland-via-San Fransisco psych outfit headed up by Moon Duo's Ripley Johnson, along with Dusty Jermier, Nash Whalen, and Omar Ahsanuddin.
9 pm, Mississippi Studios, $15
Richard Buckner, Kasey Anderson
Richard Buckner's somber sound is like a flower pressed between the back pages of the American songbook, a fragile testament to peculiar beauty that seems to have grown more strangely stunning in the lonesome dark. Buckner is one of our great wandering poets, a singular figure who defies categorization, slipping through the slim gaps separating country, folk, alt-country, and pop. Whether teaming with Chicago post-rock icons (Since), transforming selections from Edgar Lee Masters' Spoon River Anthology into a crushing suite (The Hill), or taking a devastating leap into a relationship's end (Devotion + Doubt), Buckner has held onto something ancient and undeniable: a haunted and haunting voice that seems to have traveled through many lives, many lands, many heads. He is not as well-known as he should be—Devotion+ Doubt is one of the great heartbreakers of all time, and you should find yourself alone in the dark with it at least once in your life—but the world will catch up one day. CHRIS STAMM
9:30 pm, Bunk Bar, $12-14
Sheers, Star Club, !mindparade
Lily Breshears brings her soulful experimental pop trio to the Doug Fir stage for a hometown show. Portland dance punks Star Club and Alex Arnold's shapeshifting pop project !mindparade round out the proceedings.
9 pm, Doug Fir, $10
The Seattle Soul All-Stars & Joyya Marie
The latest installment of 206 Funk pairs the Seattle Soul All-Stars with Portland-born singer/songwriter Joyya Marie.
9 pm, Jack London Revue, $15-18
Preacher Lawson
A weekend of stand-up with the Portland-born comedian, 2016 Bridgetown Comedy Festival performer who recently made it to the finals on the 12th season of NBC's America's Got Talent.
Fri-Sat 7:30 pm, & 10 pm, Sun 7:30 pm, Helium Comedy Club, $21-25
---
Saturday, May 26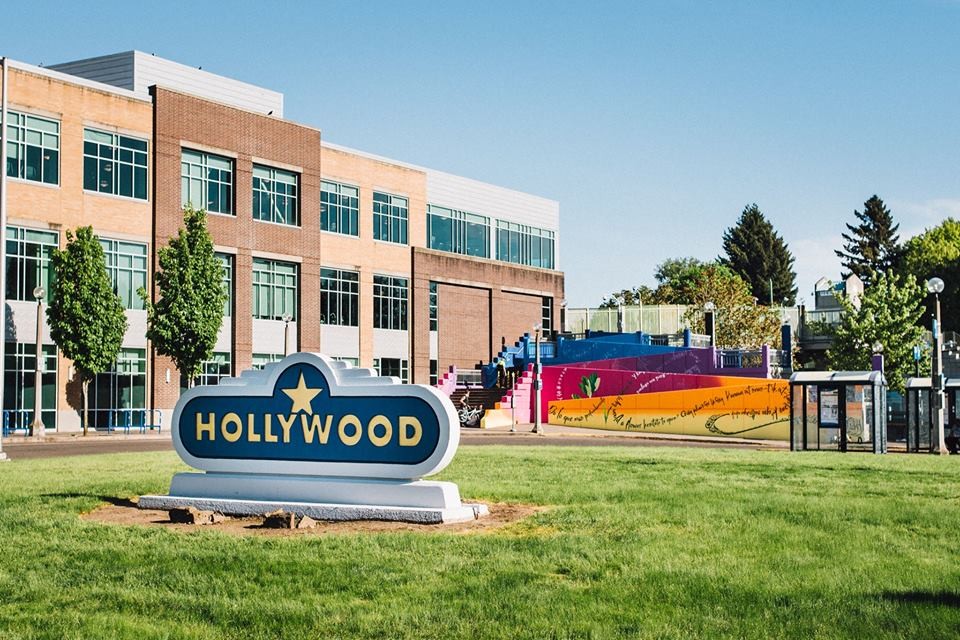 A Commemoration of Heroism & Community
May 26 marks a year since a man spewing racist vitriol at two girls on the MAX fatally stabbed two bystanders (and wounded another) who tried to intervene. This weekend, TriMet is holding a memorial for the two men who lost their lives fighting bigotry and hate at the Hollywood MAX station, in front of a new colorful mural commemorating the victims. ALEX ZIELINKSI
4 pm, Hollywood Transit Center, free, all ages
Mdou Moctar, Secret Drum Band, Amenta Abioto
For evidence of Mdou Moctar's innovative spirit, just look to his origin story: While growing up in Abalak, a town in Niger's Azawagh Desert, the singer/songwriter taught himself to play homemade guitars. Moctar's music blends Tuareg guitar with synth, drum machine beats, and Auto-Tuned vocals, which sound particularly lovely on "Tahoultine," a song that blew up via cell phone sharing in the area. The show will open with two stellar local acts: the eerie, spaced-out percussive music of Secret Drum Band, which includes members from Explode into Colors, !!!, Typhoon, and Unwound, along with experimental musician Amenta Abioto, whose looped songs are like strange little stories or multi-faceted gemstones. ISABEL LYNDON
8 pm, Star Theater, $12
From Maxville to Vanport
70 years ago, just north of Portland, Vanport was destroyed by a flood—leaving its roughly 20,000 inhabitants, many of whom were Black, without homes in a state openly hostile to them. The Portland Jazz Composers Ensemble examines this ugly period in Oregon's ugly history with From Maxville to Vanport, a "multi-media concert of songs and video" that digs into the histories of Vanport and Maxville, a similarly segregated and multicultural town in Eastern Oregon. With music and text, Maxville to Vanport aims to "shed more light on parts of Oregon's history that deserve wider recognition"—an excellent goal if there ever was one. ERIK HENRIKSEN
7:30 pm, Alberta Rose Theatre, $20-35
Lady Day at Emerson's Bar & Grill
Portland Center Stage presents Deidrie Henry as Billie Holliday in this re-creation of the jazz legend's final live performance.
2 pm, Portland Center Stage, $25-47
Lithics, Honey Bucket, Scorch
Tonight Portland's own Lithics celebrates the release of their sophomore LP Mating Surfaces via Kill Rock Stars. The new record builds off the strengths of the minimalist post-punk band's 2016 debut, Borrowed Floors: sharp guitar riffs that overlap and fit together like Tetris tiles, explosive bursts of percussive energy, and Aubrey Hornor's detached-but-intense vocals.
9 pm, The Spare Room, $10
Nacho Gold
Don't call it a comeback, and don't call it a one-off. From the ashes of local legends The 3rd Floor has arisen the sketch comedy phoenix that is Nacho Gold, with a brand new set of ridiculous situations to luxuriate in, written and performed by Portland veterans Jordi Barnes, Lori Ferraro, Jason Keller, Jason Rouse, Tony Marcellino, and Ted Douglass.
8 pm, Siren Theater, $12-15
Hosannas, Aan, Harlowe
Hosannas has been hanging around Portland for a long time, providing quality ambient avant-pop sounds to the city's ears. Catch up with them tonight when they celebrate the release of their latest album, Picture Him Protecting You, with fellow locals Aan and Harloweon hand to round out the proceedings.
9 pm, Doug Fir, $8-10
Strange Babes Soul & Funk Revue
Just try and convince me this event doesn't sound like everything missing in your life. The lady DJ trio Strange Babes invites you to "feel all the feelings on the dance floor" at their monthly dance party, featuring soul and funk jams from New Orleans, Memphis, Detroit, Philly, Chicago, and more. Dance it out, Portland. ALEX ZIELINSKI
9 pm, Killingsworth Dynasty, $3-5
Ritual Veil, Cruz de Navajas, Vueltas, False Figure
In less than a year, Ritual Veil has risen from remnants of bands' past to become a sex-beat and synth-pop powerhouse. While their sensual sounds will close out this night of post-punk, the other acts on the bill should pique interest as well: Oakland's False Figure brings a hauntingly intense energy to their performances. New local outfit Vueltas have but one live recording, their track "Ocho Espadas," but it's enough to leave a lasting impression. Much like Ritual Veil, Mexico City's Cruz de Navajas shot up in the last year with darkwave that's enriched by its immersion of Latinx culture. CERVANTE POPE
8:30 pm, Tonic Lounge, $10
Strange Hotels, Chanti Darling
A local darling by the name of Chanti lends support to the Portland debut of Strange Hotels, an indie two-piece looking to blend retro rock 'n' roll with classic R&B.
9 pm, The Liquor Store, $6
16th Annual Vampire's Masquerade Ball
Lady Raven once again presents this very fancy party that celebrates both elegance and decadence of the kind you tend to find vampires drape themselves in. It's definitely more a celebration of that atmosphere, and not the—yunno—murdering of people to slake an unquenchable bloodthirst that's damned you to an eternity of demonic suffering with only bitter nothingness as a release when you are inevitably betrayed by one of your undead tribe. No, this is more about wearing velvety things and drinking dark stuff and smoking attractively while fine gothic and industrial music plays in the background.
9 pm, Melody Ballroom, $50
The Fourth Wall, Sunbathe
The Fourth Wall find room for dramatic flourishes and washes of sonic decoration, but the end result is tight and song-oriented. NED LANNAMANN
9:30 pm, Bunk Bar, $10-12
---
Sunday, May 27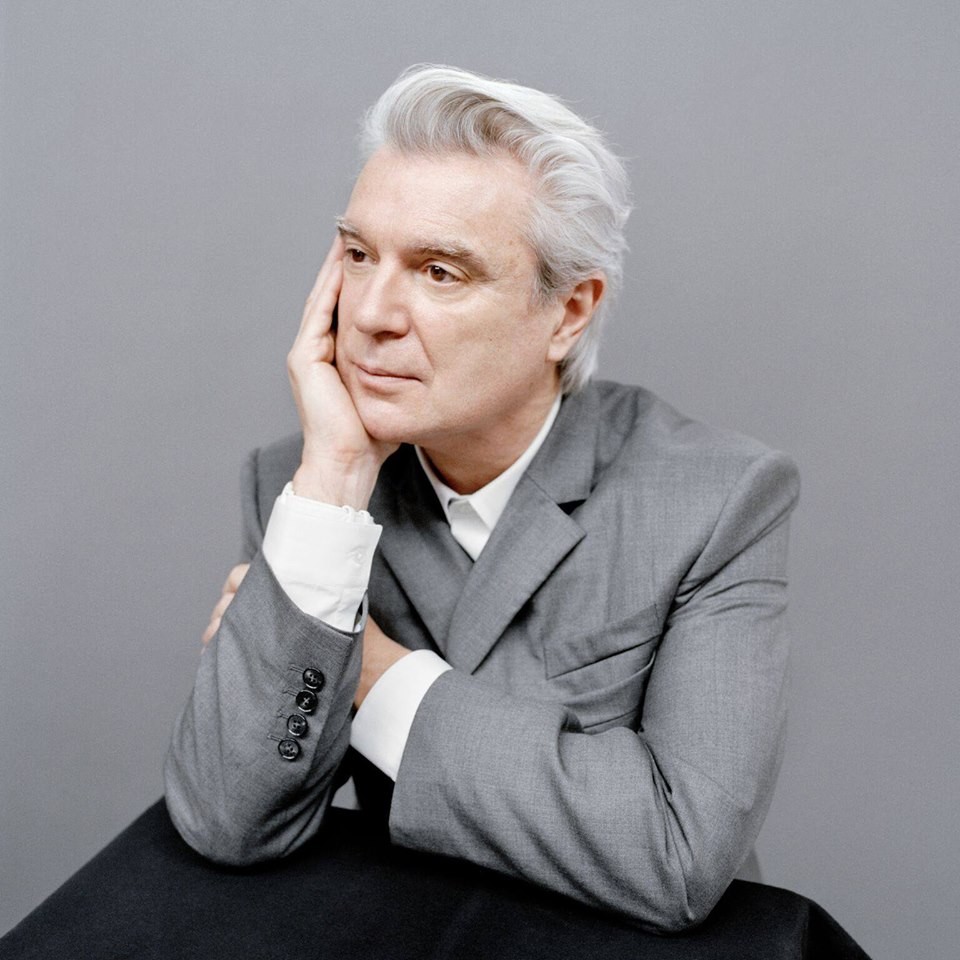 David Byrne
Once he was done with the Talking Heads, David Byrne could've kicked back, not done shit, and still known his status as one of the greatest musicians of our age would be secure. That's what I would've done. Probably what you would've done too. But not the brilliantly restless Byrne, who went on to explore film, books, solo albums, visual art, filmmaking, bicycle advocacy and far, far more. Which makes his promise that his current tour is "the most ambitious show I've done since the shows that were filmed for Stop Making Sense" all the more intriguing and exciting. ERIK HENRIKSEN
8 pm, Keller Auditorium, $50-180
Curtis Harding, Algiers
Ex-CeeLo Green backup singer Curtis Harding released one of 2017's most infectious records with Face Your Fear. Starting with the glossy funk of lead single "Need Your Love," the new LP showcases Harding's self-described "slop-soul," a subgenre that mishmashes classic soul, gospel, R&B, and psychedelic pop. Face Your Fear is a knockout album that's made for the dancefloor—prepare to move your body.
9 pm, Doug Fir, $17-20
Bob Dylan's 77th Birthday Bash
Bob Dylan is turing 77! Come celebrate with an night of tributes from Portland scene staples Little Sue, Lewi Longmire, Mike Coykendall, Skull Diver, Wonderly, Kory Quinn, and more.
8 pm, Mississippi Studios, $12-15
Covers Aren't a Crime PDX
Cactus Flower Booking presents the latest installment of "Covers Aren't a Crime PDX," featuring tributes to the Talking Heads (as performed by members of Surfer Rosie, Gut Knife, Havania Whaal, Melt, Jazz Boyfriends), Blondie and the Pixies (as performed by members of Fantastic Plastic and Fire Nuns), and Nirvana (as performed by Helens).
8 pm, The Waypost, $5
Life During Wartime
The Pacific Northwest's preeminent Talking Heads tribute act returns to the Goodfoot. Must be a total coincidence that David Byrne is in town on the same day.
10 pm, Goodfoot, $15
Nausicaä of the Valley of the Wind
Almost everything you could, should, and do love about Mad Max: Fury Road, Star Wars: The Force Awakens, and Avatar (both the blue-kitty-people version and the kid-with-the-arrow-on-his-head version) was already present in this 1984 anime classic, but made more visually interesting and emotionally engaging (if you can believe that, and you should), thanks to the beautiful mind of legendary storyteller Hayao Miyazaki. BOBBY ROBERTS
Academy Theater, see Movie Times, $3-4
Hungry Hungry Hip-Hop
Hungry Hungry Hip-Hop is a monthly showcase created by Portland native Elan Eichler, who raps under the name Mighty Misc., showcasing the many flavors and styles in Portland's hip-hop community, including live music, spoken word, and audio/visual art.
9 pm, Mississippi Pizza Pub & Atlantis Lounge
---
Memorial Day
Various Theaters, see Movie Times for showtimes and locations
The Vanport Mosaic Festival
On May 30, 1942, a catastrophic flood destroyed homes and displaced the residents of Vanport City, Oregon—the second largest city at the time. This six-day festival is jam-packed with vital, interactive, and educational events including multiple art exhibits, a Black Panther Party legacy tour, Confluence Story Gathering elevating indigenous voices and tales, screenings, a public forum drawing comparison between Vanport and Katrina, and much more. EMILLY PRADO
Various Locations, for a complete schedule of events, click here
Revolution Comedy
Andie Main's Revolution Comedy series refuses to fuck around when it comes to great comedy and sticking a finger in the eye of the Trump administration. That's why the show not only provides great stand-up from Portland's funniest local comedians (as well as those from across the nation), it also raises moolah for important local progressive charities. The May show, produced in partnership with Portland Community Football Club, will help raise cash to secure soccer equipment for Portland kids, with Alex Falcone, Randy Mendez, Katie Nguyen, Dylan Jenkins, and Jeremiah Coughlan bringing the laughs. So help some kids out a little, and get a LOT of funny in return. WM. STEVEN HUMPHREY
7 pm, Curious Comedy Theater, $5
U Sco, Floom, Halfbird
It's been a while since experimental Portland trio U Sco has graced a stage with their awe-inducing aural onslaught. The band's controlled chaos folds in the technical flourishes of jazz, the unhinged aggression of progressive metal, and heady minimalist repetition to forge an altogether mystifying cacophony. Their 2016 EP Tuskflower opens with four-and-a-half minutes of roiling feedback, which eventually gives way to a manic five more minutes of touch-and-go mayhem on "O." Later tracks bask in equally frenzied exhibitions of instrumental prowess that, while pretty ferocious through a pair of headphones, is best experienced live. The cozy confines of Turn! Turn! Turn! oughta serve as the perfect nest to hatch the band's 2018 resurgence. RYAN J. PRADO
8 pm, Turn! Turn! Turn!
The Movie Quiz
A solid, fun trivia night with a focus on film—from identifying posters and clips to sussing out soundtracks and quotes. Things can drag on—the checking of answer sheets can take entirely too long—and both sets from comedian co-hosts and YouTube-filled intermissions similarly drag out the proceedings. But the actual trivia part, from the witty questions to the friendly, film geek crowd, is a ton of fun, and hanging out in one of the Hollywood's upstairs auditoriums—with beer, pizza, and a full-on movie screen—is a welcome respite from bar-hosted trivia nights. ERIK HENRIKSEN
9:30 pm, Hollywood Theatre, $5
Optimism!
Jaren George hosts this special Memorial Day edition of this new stand-up showcase featuring sets from Aaron Harleman, Kat Buckley, Nicky Moon, Shain Brenden, Adam Pasi, and Todd Armstrong.
8 pm, White Owl Social Club, $5
Memorial Weekend Open House
A three-day celebration of delicious wine, locally made, paired with food offerings from a series of quality local vendors (including Alma Chocolate and Water Avenue Coffee), as well as live music and art.
10 am, Sokol Blosser Winery, $25
Don't forget to check out our Things To Do calendar for even more things to do!