---
Jump to:
Readings & Talks
|
Performance
|
Visual Arts
---
Readings & Talks
Aja Gabel, Leni Zumas
Aja Gabel reads from The Ensemble, her new novel about four young friends navigating the competitive world of classical music. Gabel will be joined in conversation by Leni Zumas, author of Red Clocks.
Fri 7:30 pm, Powell's Books on Hawthorne, free
Julia Stoops
The local author reads from Parts per Million, her debut novel about a Portland man who leaves his government job to join a feisty crew of anti-war activists shortly after the turn of the millennium.
Wed 7 pm, Broadway Books, free
IRL Reading Series
IRL's "Paradise" tour comes to Portland featuring readings from Maya Martinez, Kelly X, Whitney Mallett, Marcyanne Hannemann, and Renee Clark.
Thurs 7:30 pm, Art Market PDX
Peter Stark
The exploration writer and historian returns with Young Washington, his new book chronicling George Washington's roots as a soldier serving the British Empire.
Mon 7 pm, Powell's Books at Cedar Hills Crossing, free
---
Performance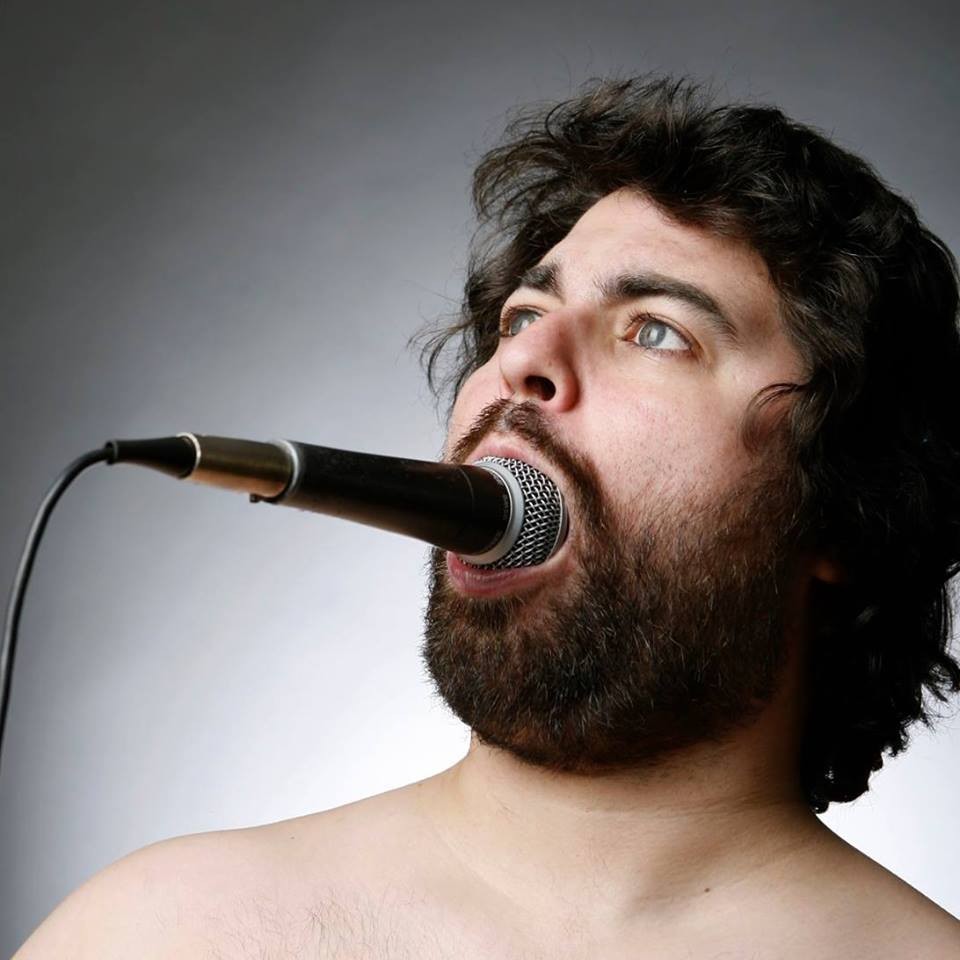 Sean Patton
The charming comedian, writer, and storyteller out of New Orleans returns to Portland for a two-night stand at Helium.
Fri-Sat 7:30 pm & 10 pm, Helium Comedy Club, $22-30
Eleanor Roosevelt: Across a Barrier of Fear
Portland actor Jane VanBoskirk presents her one-woman show chronicling the life and legacy of the political figure, diplomat and activist to benefit Portland AAUWs Portland Community College Scholarship Fund for women reentering college in STEM fields.
Wed 7 pm, The Old Church, $25, all ages
J (()) Y
A performance from artist Leralee Whittle combining influences from American, European, and African dance traditions in a work that also incorporates video art and live sound from Paul Sprawl.
Fri-Sat 8 pm, Performance Works NorthWest, $10-15
Curious Comedy Playground
Curious Comedy turns the stage into a playground where all sorts of comedians can get their ya-yas out, with improv, sketch, musical comedy, and video experiments all getting their shine.
Thurs 9:30 pm, Curious Comedy Theater, $5
Earthquake Hurricane
Powerhouse local comedy show Earthquake Hurricane moves to a new night and a new location at Ford Food & Drink, with a lineup of delightful hosts that seems to only grow funnier with each new addition. The current iteration features Alex Falcone, Katie Nguyen, Anthony Lopez, and Mohanad Elshieky. Can't argue with that.
Thurs 8 pm, Ford Food & Drink
Live Wire! Radio
The latest installment of Portland's own nationally-syndicated variety show features appearances from comedian Paul F. Tompkins, writer Ijeoma Oluo, and hip-hop artist Open Mike Eagle. Hosted by Luke Burbank.
Fri 7:30 pm, Alberta Rose Theatre, $20-35
---
Visual Arts
Marvels
Marvels. is part of We. Construct. Marvels. Between. Monuments., Portland Museum of Modern Art Director Libby Werbel's year-long programming project which began in November. The third of its five iterations (following We. and Construct.), Marvels. uses the instructions of the first social practice artwork that the Portland Art Museum acquired—Stephanie Syjuco's notMOMA—to task 31 art students from Portland-area high schools to refabricate existing pieces of art that are currently on display at New York's Museum of Modern Art. The project also included three local galleries—c3:initiative, Melanie Flood Projects, and Una Gallery—to help curate and narrow the scope for students to choose from, as well as to highlight women and artists of color. Despite having so many diverse creative visions, there's a striking cohesion to the installation, even if at the opening it was impossible to tell which kid made which object because they were all taking selfies with each other's pieces. SUZETTE SMITH
Portland Art Museum, Through Jul 8
The 7th Annual Recycled Rain Project
An exhibition of new works over the course of 30 days, using collected rainwater as their medium and their muse to help people rethink the ways they use water. Featuring work by Sara Sjol, MaryAnn Puls, Marilyn Joyce, Kristy Kun, Kelly Nedig, Clare Carpenter, and over 30 other Recycled Rain veterans.
Sat 6 pm, Ford Gallery, free
The Book is a Body that Bends
An exhibition of new works from artists Anna Gray and Ryan Wilson Paulsen.
PDX Contemporary Art, Through Jun 30
Dancing in the Dragon's Jaws
Camerawork presents this exhibition of works from photographer Thomas Alleman, who spent three years on Castro Street in San Francisco during the early days of the '80s AIDS epidemic.
Camerawork Gallery, Through Jun 29
Democracy
Froelick hosts Matthew Dennison's 12th solo exhibit, featuring colorful oil paintings using mid-century Americana as a lens to focus his ecological and political concerns.
Froelick Gallery, Through Jun 2
Dinosaur Show
A group exhibition featuring over 30 artists sharing their individual take on dinosaur imagery, with some creating their own species, and others skewing pre-existing ideas of the creature into new shapes.
Fri 6 pm, True Measure Gallery
Tough and Tender
Lindsey Cuenca Walker's first exhibition at Nationale features paintings exploring the hidden emotionality in images of ephemera.
Nationale, Through Jul 3
Trip of Love
Fisk hosts an exhibition of new works by Tokyo-based artist Kentaro Okawara, created around the theme of love and exchange.
Fisk, Through Jun 30
Don't forget to check out our Things To Do calendar for even more things to do!