---
Jump to:
Readings & Talks
|
Performance
|
Visual Arts
---
Readings & Talks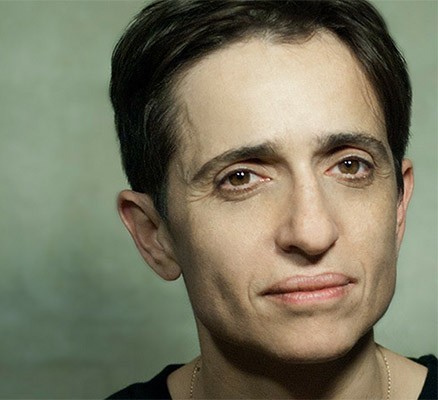 Masha Gessen
WorldOregon brings the 2017 National Book Award winner and staff writer at The New Yorker through the Schnitzer to close out their 2018 International Speaker Series.
Tue 7 pm, Arlene Schnitzer Concert Hall, $20-175
Celina Su, Jessica Johnson, Consuelo Wise
Brooklyn poet Celina Su celebrates the release of her new chapbook, Landia, with Portland's Jessica Johnson and Guatemalan American poet Consuelo Wise on hand to round out the proceedings.
Thurs 7 pm, Mother Foucault's
Corey Pein
Journalist Corey Pein reads from Live Work Work Work Die, exploring the cutthroat and treacherous inner workings of Silicon Valley.
Fri 7:30 pm, Powell's City of Books, free
Frankenstein's Comic Book Swap
With admission only a buck, it's hard to justify not swinging by Frankenstein's Comic Book Swap—which returns this weekend to take over the Eagles Lodge with table after table and crate after crate of classic comics, weird old magazines, battered VHS tapes, dog-eared paperbacks, creepy toys, and all sorts of half-forgotten pop-culture ephemera. Chances are good you'll find something you had no idea existed, and chances are also good you'll end up taking it home. ERIK HENRIKSEN
Sat 11 am, Eagles Lodge (F.O.E#3256), $1-5, all ages
Jason M. Colby
The British Columbia-based author and professor of environmental and international history reads from Orca, offering a personal, historical, and scientific look into humanity's relationship with the killer whale.
Wed 7:30 pm, Powell's City of Books, free
Rodney Koeneke, Samiya Bashir, Emily Kendal Frey, Allison Cobb
Portland poet Rodney Koeneke celebrates the release of his latest collection, Body & Glass, with fellow locals Samiya Bashir, Emily Kendal Frey, and Allison Cobb on hand to round out the proceedings.
Sat 7 pm, Mother Foucault's
Steven Church, Aaron Gilbreath
Steven Church reads from I'm Just Getting To The Disturbing Part, a collection of essays reflecting on work, fear, and fatherhood. Church will be joined in conversation by Aaron Gilbreath, author of Everything We Don't Know.
Tue 7:30 pm, Powell's City of Books, free
---
Performance
Faust
Lyric Opera of Chicago and Portland Opera present a new production of Gounod's Faust brought to life with help from sculptor and artist John Frame. Sung in French with English text projected above the stage.
Thurs & Sat 7:30 pm, Keller Auditorium, $35-250
Hedwig and the Angry Inch
The Off-Broadway musical that became a hit independent film that became a massive Broadway smash returns to Portland in its original recipe form—with a few extra spices and sprinkles applied by Triangle Productions.
Thurs-Sat 7:30 pm, The Sanctuary at Sandy Plaza, $40
The Mystery Box Show
A special Pride Week installment of Portland's long-running storytelling series dedicated to the sexier side of things hits the Alberta Rose Theatre with true tales from Jenny Brown, Jessica Stewart, and more.
Sat 7 pm, Alberta Rose Theatre, $22-57
Revolt. She Said. Revolt Again
Third Rail presents Alice Birch's energetic incisive and frequently hilarious interrogation of modern womanhood. They really outdid themselves on this one. I want everyone to see this play, not only for its important questions, but because it's fun and funny as hell! It is, I dare say, a riot. SUZETTE SMITH
Thurs-Sat 7:30 pm, Sun 2 pm, CoHo Theater, $45
Girls With Heads
Mariah Munoz's ever-growing collective of female-identified improvisers present an evening of music, art, poetry, storytelling, and comedy at the Siren's Kickstand Comedy Space. The overriding theme for this month's installment? Seduction!
Wed 7:30 pm, Kickstand Comedy Space, $5
Paul Reiser
Most know him as a sitcom star (Mad About You), through Netflix's Stranger Things, or as the rat-fuck sonofabitch company man in Aliens, but Paul Reiser got his start as a stand-up. Missing his return to that particular art form? That's a bad call, Ripley. It's a bad call.
Fri 8 pm, Aladdin Theater, $35, all ages
Pool House
Nick Walker and Jon Washington host the latest installment in this monthly showcase, featuring short films, experimental comedy, characters, special guests, and sets from local vets including Jason Traeger, Dylan Jenkins, Andie Main, Carlos the Rollerblader, Ben Harkins, and Avery Pickard.
Thurs 9:30 pm, No Fun, free
Sincerity is Gross
The latest edition of James Barela's stand-up showcase features sets from Milan Patel, Neeraj Srinivasan, Dylan Jenkins, and Dylan Carlino.
Sun 7:30 pm, The Slide Inn, free
Spec Script: Westworld
A live episode of the Rivercity Podcast Federation program, where a staged reading of Anthony Hudson's script for a Westworld episode is performed live by local comic talent.
Sun 7 pm, Kelly's Olympian, $7
---
Visual Arts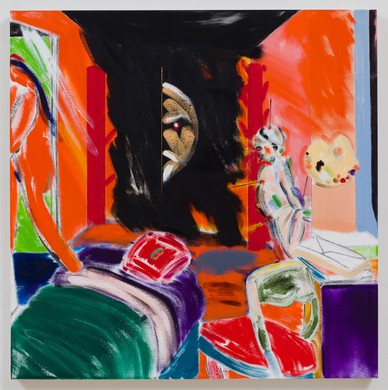 A Jew Etc., Etc.
Bruce Guenther curates the first Northwest overview of R.B. Kitaj's work, featuring 16 oil paintings and four drawings created between 1990 and 2007.
Oregon Jewish Museum, Through Sept 30
The Book is a Body that Bends
An exhibition of new works from artists Anna Gray and Ryan Wilson Paulsen.
PDX Contemporary Art, Through Jun 30
Daesha Devón Harris, Cinthya Santos-Briones
For June, Blue Sky shares two 2018 En Foco Fellowship Prize exhibitions, including My Soul Has Grown Deep Like the Rivers by Harris, and Abuelas by Santos-Briones.
Blue Sky Gallery, Through Jul 1
Earthquake Weather
Lisa Onstad's latest exhibition features abstract paintings of landscapes revealing their fault lines to represent the internal shift and friction of our lives.
Waterstone Gallery, Through Jul 1
James Castle
A retrospective featuring some of the most interesting work created by James Castle over the course of his career, including landscapes, interiors, books, and constructions.
Adams and Ollman, Through Jul 7
Painting Foucault's: A Year at the Bookshop
A reception and exhibit for Mother Foucault's painter-in-residence Brooke Budy, who set up an easel around the shop and and documented the scenes from store over the course of a year. Additionally, local poets Joanna Rose, Donna Prinzmetal, Andrea Hollander, and Suzanne Sigafoos will read short works inspired by the paintings and the shop itself.
Fri 7 pm, Mother Foucault's
POM—PALM
Annie Swiderski's latest exhibition features new works inspired by the aridity in the desert basins of Arizona, using dirt from the regions in the works themselves.
Williamson Knight, Through Jun 30
Don't forget to check out our Things To Do calendar for even more things to do!