Janelle Monae is a treasure to behold, and hopefully you got yourself a ticket to bask in all the glory her "Dirty Computer" tour will provide. But if you didn't, that's alright, because Portland is in the glittery grip of Pride, and there's an amazing amount of fabulosity to indulge. That's not even getting into I, Anonymous taking the stage once again, or an absolute legend such as Ursula K. Le Guin being celebrated by the city's most creative minds. It's a real busy week; hit the links below and load your plate accordingly
---
Jump to:
Monday
|
Tuesday
|
Wednesday
|
Thursday
---
Monday, Jun 11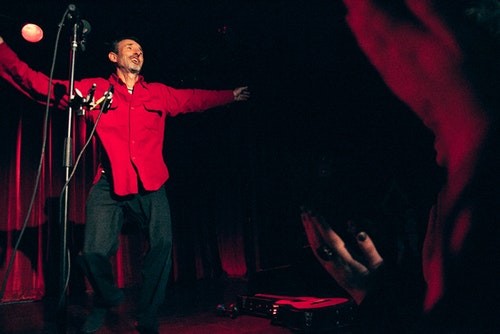 Jonathan Richman
With a conversational vocal style and a wide-eyed worldview, Jonathan Richman writes songs that are deceptively simple and utterly heartwarming. The former Modern Lover plays stripped-down acoustic sets backed solely by drummer Tommy Larkin, but don't worry about him getting lost in the large Aladdin Theater—Richman has a way of making even the biggest show sound wonderfully intimate.
8 pm, Aladdin Theater, $20
Iceage, Mary Lattimore
By all accounts, Beyondless—the new album from Denmark's ambitious punk band Iceage—is an artistic triumph. And that's probably true: Iceage is good. But don't let the relative quietude of tonight's opening act fool you into a chit-chat with friends near the back of the venue. Mary Lattimore is an in-demand harpist who's played with big names like Kurt Vile and Sharon Van Etten, and she's also a composer who experienced something of a breakthrough with her 2016 album At the Dam. But it's her new one—Hundreds of Days—that captivates in current times. Inspired by her move from Philly to California and powered by an artistic residency on the Pacific Coast, Hundreds of Days finds Lattimore experimenting with vocals, keyboards, guitars, and theremin, building gorgeous and airy songs around her mastery of the 47-string harp. It's a positively entrancing listen, so go to the show ready to be entranced before you dance. BEN SALMON
9 pm, Mississippi Studios, $15
The Sword, The Atomic Bitchwax
Austin heavies The Sword bring their full-throttle brand of stoner metal and doom back to the Wonder stage for the Portland stop on at tour supporting their latest full-length, Used Future.
9 pm, Wonder Ballroom, $22.50-25
Gay Skate
The Oaks Park Roller Rink hosts a special Pride Month installment of PQ Monthly's Official Gay Skate night. $7 admission includes basic skate rental.
7 pm, Oaks Park Skating Rink, $7
Jason Heller
Author and music journalist Jason Heller reads from Strange Stars, exploring how David Bowie helped merge the worlds of sci-fi and rock 'n' roll in the 1970s.
7:30 pm, Powell's Books on Hawthorne, free
The Changeling
For this month's installment in Hollywood Theatre's viewer-request showcase "This is Your Theater," the viewers have decided that early summer is the perfect time to revisit... (checks notes) uh, Peter Medak's 1980 depressing mindfuck of a ghost story, The Changeling, starring George C. Scott as a man haunted by the death of his wife and daughter who tries to move through his grief by renovating an old house haunted by a drowned boy and a legitimately unnerving wheelchair in the attic. So... yeah. Welcome to summer, ya fuckin' weirdos. BOBBY ROBERTS
7:30 pm, Hollywood Theatre, $7-9
---
Tuesday, Jun 12
Speedy Ortiz, Anna Burch, Roseblood
After spending years playing with folksier indie bands like Frontier Ruckus and Failed Flowers (and backing Fred Thomas on his 2017 record Changer), in February Detroit "bummer pop" singer/songwriter Anna Burch released her solo debut Quit the Curse via Polyvinyl Record Co. Burch delivers both emotionally earnest lyrics and detached witticisms that, like the songwriting of her current tour-mate Speedy Ortiz, recalls the wordplay of Liz Phair. But most of the sunny, windswept pop melodies on Quit the Curse bely the moodiness lurking beneath the surface, even as Burch tells a love interest, "You scare me with your indifference/I like you best when you're a mess." (It sounds a lot like Alvvays, but without the sailing and matrimony.) CIARA DOLAN
9 pm, Doug Fir, $15
Janelle Monae, St. Beauty
Janelle Monáe is the pop-star America desperately needs, but probably doesn't deserve. That's proven on her new album Dirty Computer, a collection of retro-futuristic R&B anthems with guest appearances from the likes of Grimes, Zoë Kravitz, Pharrell, and 75-year-old Beach Boy Brian Wilson. From the bubbly electro-pop of "Pynk" to the Prince-esque closing track "Americans," Dirty Computer is surely one of the best albums of 2018. CIARA DOLAN
6:30 pm, Edgefield, $43-46
Minus the Bear, The New Trust
The beloved Seattle quartet bring their math rock sounds back to the Hawthorne Theatre for the Portland stop on a North American tour celebrating the 10th anniversary of their acclaimed third full-length, Planet of Ice.
8 pm, Hawthorne Theatre, $25-30, all ages
A Place to Bury Strangers, Sextile, Tender Age
Brooklyn noise rock trio A Place to Bury Strangers bring their heavy and atmospheric blend of psychedelic space rock back to Portland for a headlining show supporting their latest full-length, Pinned.
9 pm, Mississippi Studios, $14-16
Kung Fu Theater: The Dragon, The Hero
This month's installment in Dan Halsted's ongoing celebration of all things whoop-ass is the only known 35mm print of 1979's The Dragon, The Hero, about an assassin facing an evil villain who's basically a really shitty thrift store owner. If that sounds sorta low-stakes, the film makes sure the path to the back office of this antiques smuggling ring is stocked with all sorts of colorful characters for the kicking, including drunken masters, opium addicts, and a Bruce Lee impersonator. BOBBY ROBERTS
7:30 pm, Hollywood Theatre, $7-9
Sebastian Bach
Perhaps you know Sebastian Bach from his days fronting '80s metal band Skid Row, but I'll always remember him as Gil—the enigmatic, hair-whipping guitarist of Hep Alien in Gilmore Girls. He was older, sure, but Gil could rock, and the way he spoke to his younger bandmates about yearning to relive his glory dates often seemed a little too real. Despite being one of the show's peripheral characters, every time he appeared onscreen it was clear that both Gil and Bach fervently loved making music, and his joy was palpable—even when he covered "Hollaback Girl" for a Bar Mitzvah. These days he's touring solo, and while I can't vouch for his solo work, if he performs with half the panache of Gil, I'm sure Bach will whip his hair straight into your heart. CIARA DOLAN
9 pm, Dante's, $22.50-25
Steven Church, Aaron Gilbreath
Steven Church reads from I'm Just Getting To The Disturbing Part, a collection of essays reflecting on work, fear, and fatherhood. Church will be joined in conversation by Aaron Gilbreath, author of Everything We Don't Know.
7:30 pm, Powell's City of Books, free
Chris Cohen, Hand Habits, Shannon Lay
The Los Angeles-based psych pop musician and former Deerhoof guitarist comes back up the coast in support of his Captured Tracks-issued solo album, As If Apart. Seattle singer/songwriter Erin Birgy—AKA Hand Habits—rounds out the proceedings with her own blend of experimental pop.
9:30 pm, Bunk Bar, $15
Cascade Brewing Bee Fest
An all new beer fest that gives loves to the bees. Well, mostly to the sweet honey they provide that makes for very delicious beers, but also because bees deserve more love than they get. And how's this for some love: Cascade Brewing is spreading this fest across two locations, and highlighting seven different honey beers, while donating proceeds to the Portland Urban Beekeepers.
6 pm, Cascade Brewing Barrel House & The Lodge at Cascade Brewing
New Found Glory, Bayside, The Movielife, William Ryan Key
The Sick Tour brings the Florida-hailing pop-punk quartet back to town in support of their 2017 full-length, Makes Me Sick, with like-minded acts Bayside, The Movielife, and former Yellowcard frontman William Ryan Key rounding out the proceedings.
7 pm, Crystal Ballroom, $22.50-27
---
Wednesday, Jun 13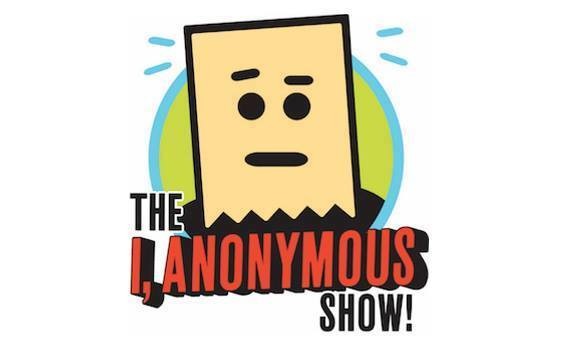 The I, Anonymous Show
If you haven't yet attended the monthly I, Anonymous Show starring the fabulous Caitlin Weierhauser, a panel of laff-tastic comedians, and the wildest, most shocking I, Anonymous submissions from the famed Mercury column—then you, my friend, ARE BLOWING IT. This is an absolute killer night of comedy, and this month Caitlin welcomes the hilarious antics of Wendy Weiss, Amanda Lynn Deal, and Kate Murphy, who will be dropping loads of very funny/sassy-pants opinions for your rib-tickling enjoyment. Go once, and you'll never miss it again. WM. STEVEN HUMPHREY
7:30 pm, Curious Comedy Theater, $10
Janelle Monae, St. Beauty
Janelle Monáe is the pop-star America desperately needs, but probably doesn't deserve. That's proven on her new album Dirty Computer, a collection of retro-futuristic R&B anthems with guest appearances from the likes of Grimes, Zoë Kravitz, Pharrell, and 75-year-old Beach Boy Brian Wilson. From the bubbly electro-pop of "Pynk" to the Prince-esque closing track "Americans," Dirty Computer is surely one of the best albums of 2018.
6:30 pm, Edgefield, $43-46, all ages
Tribute to Ursula K. Le Guin
The Le Guin family and Literary Arts pay respects to one of great fantasy and science fiction writers of our time, with tributes coming in from Margaret Atwood (by video), Molly Gloss, Walidah Imarisha, Jonathan Lethem, Kelly Link, China Miéville, and Daniel José Older. Andrea Schulz, Le Guin's editor at Viking Books, and Julie Phillips, Le Guin's biographer, will also be on hand to share stories along with rare documentary footage and photos from her life.
7:30 pm, Arlene Schnitzer Concert Hall, free w/ rsvp
Caroline Rose, Cardioid
New York-based singer/songwriter Caroline Rose brings her shape-shifting and playful brand of indie rock out to the Doug Fir for a Portland show supporting her latest album, Loner.
9 pm, Doug Fir, $12-15
Trixie Mattel
The Los Angeles-based drag queen, actor, and singer known for appearing on the seventh season of RuPaul's Drag Race and for winning the third season of third season of RuPaul's Drag Race All Stars brings the "Now With Moving Parts" Tour through the Newmark Theatre just in time to kick-start Pride Week in Portland.
8 pm, Newmark Theatre, $37.25-105
Burna Boy, I$$A
Nigerian reggae-dancehall artist Burna Boy swings through the Hawthorne Theatre for an all-ages show supporting his acclaimed 2018 full-length, Outside.
8 pm, Hawthorne Theatre, $20, all ages
The Library is Open
Poison Waters hosts this ribald and raunchy reading event that doubles as a fundraiser for Peacock in the Park and the Audria M. Edwards Scholarship Fund, featuring a collection of Portland's quippiest queens taking each other to task, with pauses in the action for lip sync performances. Readers include valerie DeVille, Cheralyn Michaels, Syra St. James, Roxie Hart, Flawless Shade, and more.
7 pm, Siren Theater, $10-20
Tom Papa
Brian Regan isn't the only comic out there who can wreck your sides with a completely clean set. Tom Papa earned his veteran stripes on the road with a comedy sensibility that doesn't dabble in the bluer shades of the laugh spectrum, but still elicits genuine guffaws from the crowds who see him.
8 pm, Helium Comedy Club, $20
David Lynch Ride
While it may seem weird to dedicate a ride to a man whose blood type is nicotine, weird is the whole point of a David Lynch ride, offering you the opportunity to dress as your favorite Lynch characters, from Twin Peaks to Wild at Heart to Blue Velvet, to The Straight Story even (everyone always forgets that's a David Lynch movie!). Have some pie. Drink some coffee. Smoke! Tie a knot in a cherry stem! Pop out from behind a dumpster wearing like five used diapers or something! It's David Lynch, baby!
7 pm, Peace Park, free
---
Thursday, Jun 14
Sad Day Sad Pride
Valentines hosts a special Pride Week installment of DJ Buckmaster's Sad Day drag show, with pity performances from Sophor, Jerms, Debris, Lynx, Mantifa, FaunDae, Shelby Lynn, and Tina Truvada.
10 pm, Valentines, $10
Slant: Live Queer Storytelling
The original LGBTQ storytelling event returns to the Mississippi stage just in time for Pride, with true, live stories from Ebo Barton, Mitch Mitchell, Shannon McClure, Kronda Adair, Abel Valladares, and more. Hosted by SisterBritt.
7 pm, Mississippi Studios, $13
Lez Stand Up: PRIDE
If any regular stand-up showcase is going to do Pride right, it's gonna be this one: Lez Stand Up makes sure to celebrate "the high holy homosexual holidays" with sets from Carlos the Rollerblader, Corina Lucas, Alayna Becker, Laura Anne Whitley, and Katie Piatt, as well as a new segment called Lez Sit Down, all hosted by Bob Wolf and Kirsten Kuppenbender.
8 pm, Siren Theater, $12-15
Stars, Shamir
The long-running indie rock and chamber pop ensemble out of Montreal make their way back to Portland in support of their 2017 full-length, There Is No Love in Fluorescent Light.
8 pm, Aladdin Theater, $22-25, all ages
Back to the Future Part II
Once upon the 1980s, a young Republican in a life-vest, with the help of his science friend, traveled back in time, where he had to prevent his mother's sexual advances and instead steer her towards Crispin Glover's dick. He succeeded, but accidentally transformed the future into Planet Las Vegas, which sounds cool, but was actually kinda shitty. Even shittier? When this movie was written, the dystopian future on display was considered a satirical, way over-the-top farce featuring a disgusting, burnt-out America embodied by a caricature of Donald Trump that went too easy on the man by at least half. Back to the Future Part II was always the most mean-spirited film in the trilogy, sometimes aiming for spirited but landing in teeth-on-tinfoil territory. Watching it in 2018? If it wasn't for the whole time-travel thing, you would swear this shit was a documentary. BOBBY ROBERTS
4:5 pm, 9:55 pm, Academy Theater, $3-4
Hurry Up, Mr. Wrong, Lost Nerves, Ex-Kids
Hurry Up is the unholy trinity of Maggie Vail (bass), Kathy Foster (drums), and Westin Glass (guitar). It's also kind of a super-group: Vail fronted the now-defunct Bangs, she and Foster represent two-thirds of the Strange Babes DJs, and Foster and Glass play in the Thermals. On their debut self-titled EP, Hurry Up sounds fluent in the lo-fi punk tradition of Dead Moon—all three sing (and scream) over big, razor-edged guitar riffs and drum attacks more intimidating than a charging rhinoceros. CIARA DOLAN
8 pm, High Water Mark
Ezza Rose, The Domestics, Dumb Thumbs
Portland singer/songwriter Ezza Rose heads out to the Fixin' To in support of her excellent new album No Means No. Across seven shimmering pop-rock tracks, Rose examines the weight of words, particularly in terms of boundaries and forgiveness.
9 pm, The Fixin' To, $5
Deathlist, Black Fruit, Reclining Nude
Deathlist is the solo recording project of Summer Cannibals bassist Jenny Logan, offering up frenzied punk rock that riffs wildly in a buzzy entanglement of guitar-driven chaos.
8 pm, White Owl Social Club, free
Don't forget to check out our Things To Do calendar for even more things to do!