Despite the current state of the country (like, for example, people taking to the streets nationwide this past weekend specifically to protest our government forcibly separating children from their parents as part of their program to inter refugees in concentration camps), people still enjoy celebrating the Fourth of July with as many loud splodeys and bang bangs as they can. There's comfort and joy in tradition, and there are a lot of tried 'n' true traditions to sink your teeth into this week like it was a full plate of delicious barbecue: The Waterfront Blues Fest, the St. Paul Rodeo, Will Smith punching interstellar beings in their helmet, and Dig A Pony throwing down with some of the best in local music are all great choices, but they're definitely not the only ones. It's a VERY busy holiday week (or super-extended weekend, depending on how you play it), so hit the links below and load your plate accordingly
---
Jump to:
Monday
|
Tuesday
|
Wednesday
|
Thursday
---
Monday, Jul 2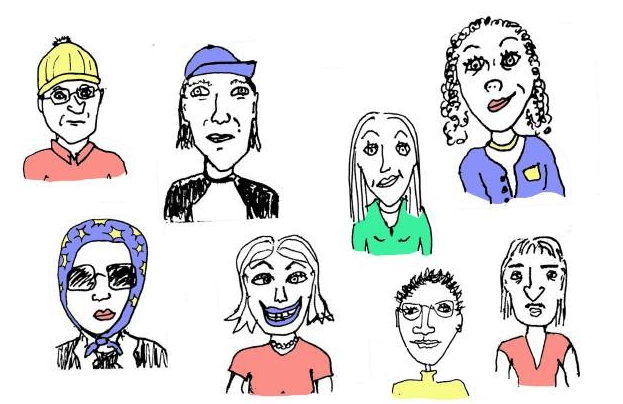 Who Is She?, Darren Hanlon
Opening for Australian singer/songwriter Darren Hanlon tonight is Seattle's newest supergroup, Who Is She?: Robin Edwards (Lisa Prank), Bree McKenna (Tacocat), and Julia Shapiro (Chastity Belt). The "cuddlecore" trio released their debut LP Seattle Gossip last October via Father/Daughter Records, and it's packed with catchy pop-punk melodies and wry lyrics (like "I'm a young unspecific media professional, you're engaged to someone you don't love" on "Romcom"). The album's 11 tracks include a super-sweet cover of Elliott Smith's "Whatever" and odes to alleged time traveler John Titor, Jared Leto's My So-Called Life character Jordan Catalano, and the failed relationship of Courteney Cox and David Arquette ("I'm Getting Courteney Cox and David Arquette Back Together If It's the Last Thing I Do"). CIARA DOLAN
8 pm, Turn! Turn! Turn!, $10
It's Gonna Be Okay!
Barbara Holm's It's Gonna Be Okay is the only local showcase I've seen tout its lack of meanness as a selling point, which is next-level in a city KNOWN for its safe-space shows. It's the cheerful slumber party of Portland stand-up, which is exactly what's needed to reclaim comedy for those of us who aren't obnoxious ancient white dudes. MEGAN BURBANK
7:30 pm, EastBurn, free
Pat Garrett and Billy the Kid
Following the financial success of The Getaway, 1973's Pat Garrett and Billy the Kid stands as one of the strangest and eerily lovely Westerns ever made, with passages of languid beauty and the director's trademarked splattery close-quarter gunfights somehow held together by Bob Dylan's ethereal score. (All this, plus a send-off for Slim Pickens that rivals his exit in Dr. Strangelove.) ANDREW WRIGHT
7 pm, NW Film Center's Whitsell Auditorium, $8-9
---
Tuesday, Jul 3
Don't Shred on Me
As part of an Independence Day tradition, Dig A Pony is hosting two days of cookouts and free shows: offering boozy slushies, Jell-O shots, sparklers, and a great view of the fireworks on July 4. Those who are feeling less than patriotic this year should come support the all-women lineup on Tuesday: There will be cumbia/Latin/world music from Sávila, energetic hip-hop from Karma Rivera, and dreamy neo soul from Blossom. JENNI MOORE
Tue-Wed 8 pm, Dig a Pony, free
The I, Anonymous Show
It's time for another gut-busting edition of the craziest, most jaw-dropping comedy show in town, the I, Anonymous Show! Host Caitlin Weierhauser (voted Portland's Funniest Person 2017) reads aloud some of the funniest, weirdest, and wildest I, Anonymous submissions from the popular Mercury column and blog, while a panel of laff-tastic comics provide plenty of witty commentary! This special Tuesday edition of the show will feature Katie Behrens, Jason Rouse, and Mercury Genius of Comedy Mohanad Elshieky which means you are practically guaranteed to have more laughs than you'll know what to do with! WM. STEVEN HUMPHREY
7:30 pm, Curious Comedy Theater, $10
Camp Cope, Petal, Oceanator
Melbourne's Camp Cope make their eagerly awaited Portland debut with an all-ages, co-headlined show alongside Kiley Lotz and her Scranton, Pennsylvania-based indie rock outfit Petal.
8 pm, Holocene, $13-15, all ages
Quintron & Miss Pussycat, Mattress
Enigmatic 9th Ward art freaks Quintron and Miss Pussycat have been staples of the Big Easy's experimental scene since the early '90s. Quintron's infamous club, the Spellcaster Lodge, has played host to many a late-night rager since its inception and rebuild following Hurricane Katrina. Their live shows typically feature some of Quintron's own musical inventions, like the Drum Buddy—a mechanically-rotating, five-oscillator, light-activated drum machine—as well as his custom-made Hammond organ/Fender Rhodes synthesizer contraption, made to look like the front end of a hotrod. It's largely a one-man band operation, with Miss Pussycat providing backup vocals and various percussive elements, but the sheer eccentricity of the project is about as kitschy and party-ready as anything you'll ever hope to hear or see. RYAN J. PRADO
9 pm, Mississippi Studios, $12-14
B-Movie Bingo: Karate Cop
Your monthly opportunity to literally check off a bingo card full of B-movie clichés! This month: The fireworks may not start until tomorrow night (although if you live anywhere in the city you know some dipshit firebug has been prematurely exploding all over his yard for the last week or so, much to your poor dog's chagrin), but nothing getting shot into the sky for Fourth of July can compare to the incendiary joys of 1991's Karate Cop, starring Ronald L. Marchini as a former cop (who knows karate), wandering the scorched, gang-ridden earth undercover, trying to bring order to (and/or use teleportation to escape from) his corner of the post-apocalyptic wasteland. You may have questions like "What's the point of being undercover when you're not really a cop anymore and cops aren't really a thing anyway? And if he's undercover why is he wearing a hat that says 'police' on the VHS cover?" And to that, Karate Cop answers, "Yeah, but KARATE COP tho!" Co-starring David Carradine as Dad. BOBBY ROBERTS
7:30 pm, Hollywood Theatre, $7-9
Vance Joy
Fresh off a December to Remember show at the Crystal Ballroom, Australian folk-pop singer/songwriter Vance Joy brings his latest world tour to the picturesque Edgefield lawn in support of his sophomore full-length, Nation Of Two.
6:30 pm, Edgefield, $43
Amy Fusselman, Elena Passarello
Amy Fusselman reads from Idiophone, a collection of meditative essays exploring art-making, motherhood, and addiction. Fusselman will be joined in conversation by Elena Passarello, author of Animals Strike Curious Poses.
7:30 pm, Powell's City of Books, free
---
Independence Day
Independence Day
This is a bad movie. It is a bad movie that blew up the box office in the '90s due to a Super Bowl spot that showed a giant laser exploding the White House. It looked pretty goddamned amazing, to be fair. Most of the movie looks amazing. Roland Emmerich, who peaked with Stargate and has since rolled downhill with ever-more expensive flaming heaps of "cinema," spent half his budget blowing up the other half, and it absolutely shows. However: Being bad doesn't preclude being enjoyable, and Independence Day is very much that, too. Will Smith owning his inevitable superstardom. Jeff Goldblum owning his brainy beefcakery. A dog escaping a fireball by jumping into an alley. Bill Pullman's speech. That one guy saluting vigorously in response to Bill Pullman's speech. Randy Quaid, as plane-and-meat enema, as climax. It may be bad, but it's not really the Fourth of July until the Fresh Prince welcomes you to Earth. BOBBY ROBERTS
2:05 pm & 9:25 pm, Academy Theater, $3-4, all ages
Waterfront Blues Festival
The Waterfront Blues Festival is a Fourth of July tradition, a weekend-long gathering on the river to celebrate all styles of American music (not just the blues). With performers like Robert Randolph and the Family Band, The Mavericks, The Motet, Commander Cody, and countless others performing under the sun, it's the best way to be reminded that our crazy, conflicted country has birthed some pretty wonderful music. NED LANNAMANN
noon, Tom McCall Waterfront Park, $30, all ages
Portland Pickles vs. Cowlitz Black Bears
The Pickles close out a Fourth of July doubleheader with the second game in a home stand against the Cowlitz Black Bears. Stick around after the game for a fireworks show.
7:05 pm, Walker Stadium, $7-13, all ages
St. Paul Rodeo
It's a Fourth of July tradition (for me, anyway). The St. Paul Rodeo is a scant 45 minutes out of town, and jam-crammed with quaint, fun, and decidedly AMERICAN events… such as the annual (and adorable) parade, carnival, BBQ cook-off, plenty of buckin', ropin', and ridin'—AND fireworks at night! Love it or leave it, commie! WM. STEVEN HUMPHREY
8 am, St. Paul Rodeo, $16-30, all ages
Olympia Provisions' All-American 4th of July Party
Olympia Provisions transforms its parking lot into the staging grounds for an all-Independence-Day-long party, with a grill going (you gotta have a grill going,) live music, beer, summer games and more.
2 pm, Olympia Provisions Public House Eatery, free, all ages
Not Independence, Liberation!
A different kind of Fourth of July celebration—normally those include fireworks and barbecue. This one is a little less about blowing stuff up and a little more about raising money for social justice via delicious vegan baked goods, with Food Fight donating space for the city's many vegan businesses to sell their wares, with proceeds going to the Social Justice Fund's 2018 Coalitions & Alliances Giving Project.
10 am, Food Fight! Grocery
Slum Village
The Detroit hip-hop legends bless Portland for Independence Day, in honor of the highly influential LP Fantastic, Vol 2 turning 20 this year.
9 pm, Star Theater, $20
---
Thursday, Jul 5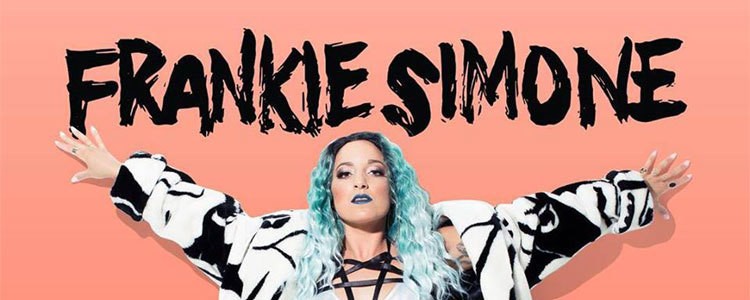 Frankie Simone
Portland's queer Puerto Rican pop powerhouse Frankie Simone weaves unapologetic, empowering messages through her sexy, bubblegum beats—think rhythmic clapping meets pop-n-lock. ALEX ZIELINSKI
5 pm, Portland Center Stage, free
Chris C. Cilla
Floating World hosts a release party for Blue Onion, Cilla's follow-up to Labyrinthectomy/Luncheonette, featuring limited edition Sardine Can Press t-shirts for sale, as well as an exhibit of Cilla's art.
6 pm, Floating World Comics
E.T. The Extra-Terrestrial
In the opening years of the Reagan era, as the last gasps of the '70s expired at the cinema, the (at the time) biggest blockbuster in history opened. It was the story of a broken suburban family, abandoned by their patriarch, hoping to find a new center to hold them together. This premise wasn't new—especially not for the film's director, Steven Spielberg who would use parental abandonment and suburbia-in-peril as defining themes for the rest of his career. What was new? The insertion of a genial, monosyllabic walking booger as that center. In those still-starry-eyed early days of the '80s, the wounded optimism of E.T. the Extra Terrestrial resonated so strongly that the same people who willingly believed a cognitively deficient ex-actor could lead them to prosperity and enlightenment eagerly ate up the (somehow more realistic, in hindsight) fantasy. Removed from that time, the film betrays its cloying and nakedly manipulative nature. But due to the performances from its child actors, Carlo Rambaldi's work on E.T himself, and the all-timer of a score by John Williams, it still works, and the wetness on your cheeks as the credits begin rolling will be the proof. BOBBY ROBERTS
7 pm, Academy Theater, $3-4
Jamie Lee
Jamie Lee is best known for appearances on Girl Code, @Midnight, Chelsea Lately, and HBO's Crashing, but her stand-up is as good a place as any to be wowed by not just her punchlines but her presence.
8 pm, Helium Comedy Club, $17-32
TK & the Holy Know Nothings, Barna Howard, Marshall McLean
There was a time when country balladeers like Barna Howard were a dime a dozen. The scope of Howard's Midwestern missives extends well beyond its regional boundaries, finding a home wherever the acoustics resonate best. But in 2018, his real-deal sentimentalism is a treat, and a throwback to the storytelling of songwriters like John Prine and Townes Van Zandt. Howard's steadied tunes drip with nostalgia, especially on his sophomore album Quite a Feelin', released in 2015 via Mama Bird Recording Co. The easy-does-it range of poignant songs like "Indiana Rose" and "Rooster Still Crows" pairs timelessly with more rugged barn-scorchers like "Pull Us Back or Wind Us Up." In either gear, Howard's boy-next-door charms and unwavering relatability make him one of the best songwriters in Portland and beyond. RYAN J. PRADO
9 pm, Mississippi Studios, $10-12
Terry Blas, Molly Muldoon, Matthew Seely
The creative team behind Dead Weight take you to Camp Bloom, a weight-loss camp set deep in the Oregon wilderness, where the murder of a beloved counselor sends four teens on the summer adventure of their lives.
7:30 pm, Powell's Books on Hawthorne, free
The Avett Brothers
The acclaimed North Carolina-hailing folk rock band spearheaded by brothers Scott and Seth Avett return to the Edgefield lawn for a full run of shows supporting their forthcoming studio album.
7 pm, Edgefield, $49.50
Don't forget to check out our Things To Do calendar for even more things to do!