After what feels like a two-week long Independence Day weekend, you might be thinking it'd be nice to turn down the Things to Do juust a smidge. But as noted club philosopher Jonathan Smith once rhetorically queried in 2013, for what purpose would such a turning down achieve? The implied answer is "nothing," and that implication is correct. Turning down would lead to missing out on things like the Portland Sketch Comedy Fest taking over the city, Sparta kicking Mississippi Studios in the chest, Social Distortion commandeering the Roseland for a couple days, Harefest transforming Canby into classic rock heaven, and Indiana Jones back on the big screen where he belongs. It's a full week ahead; hit the links below and load your plate accordingly.
---
Jump to:
Monday
|
Tuesday
|
Wednesday
|
Thursday
---
Monday, Jul 9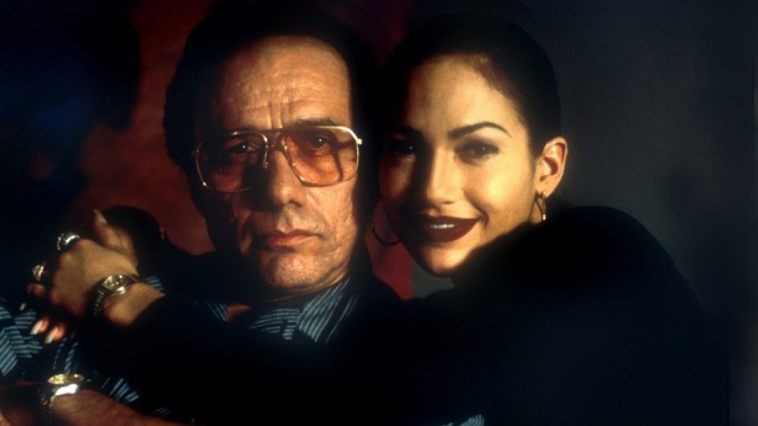 Selena
Get your (bidi bidi bum) bum over to the Hollywood Theatre for a screening of the classic Latinx film Selena, in support of Latino Network's advocacy programs. Be sure to bring plenty of tissues for this biopic about the late Tejano crossover icon Selena Quintanilla-Pérez, and add the dates for the other "Nuestra Voz" screenings to your calendar now: Mercedes Sosa: La voz de Latinoamérica on July 23, and Frida on August 8. EMILLY PRADO 7:30 pm, Hollywood Theatre, $7-9
Farnell Newton & the Othership Connection
The vibrant and funky Newton and his band the Othership Connection are bringing a much-deserved light to Portland's jazz, soul, and gospel community. Part of 2018's Concerts in the Park series. JENI WREN STOTTRUP
6:30 pm, Sellwood Riverfront Park, free, all ages
My Health, My Story: A Planned Parenthood Speakout
Planned Parenthood has been instrumental for countless people seeking safe and affordable health care services. Community members will speak out about why access to abortion is important and the Multnomah County Speakers Bureau will facilitate a discussion during this event which aims to raise awareness for reproductive rights in light of a ballot measure that aims to restrict public funding of abortion. EMILLY PRADO
6:30 pm, Miracle Theatre, $5
Neal Thompson, Garth Stein
Neal Thompson reads from Kickflip Boys, a memoir chronicling his struggles raising skateboarding sons and eventually coming to terms with his role as "skate dad." Thompson will be joined in conversation by Garth Stein, author of The Art of Racing in the Rain.
7:30 pm, Powell's City of Books, free
Das Ich, Adrian H. & the Wounds, Among the Weeds
The longtime German duo headed up by Stefan Ackermann and Bruno Kramm bring their dark wave and electro-tinged industrial stylings across the pond for a North American tour that stops off at the Paris Theater tonight.
8 pm, Paris Theater, $14-20
---
Tuesday, Jul 10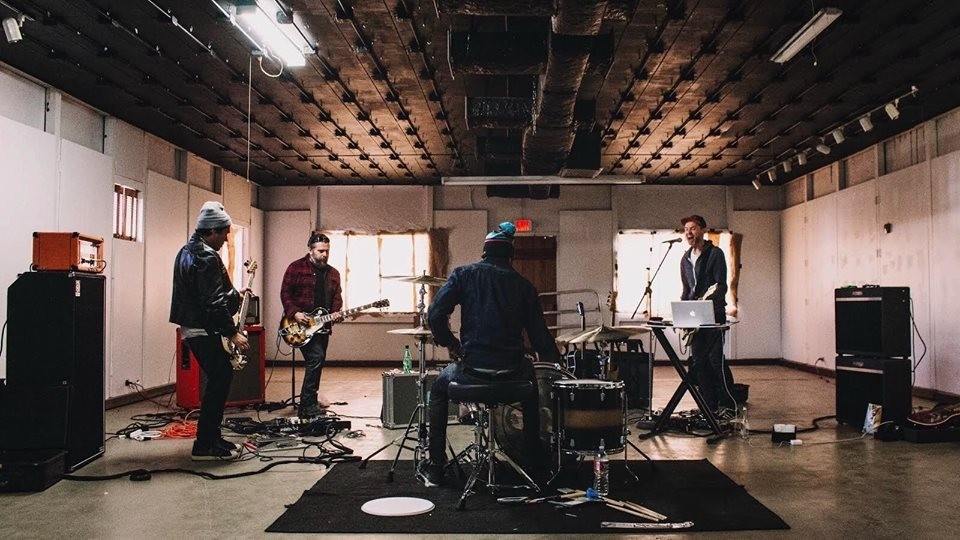 Sparta, Arctic Flowers
After El Paso post-hardcore band At the Drive-In split in 2001, its members subsequently formed two new groups, and fans were presented with a choice: to like the Mars Volta or to like Sparta. Both bands were quite different—the Mars Volta retained the artsy melodicism of At the Drive-In, while Sparta's brutality mirrored the Texas heat. Across three albums of beastly punk, Sparta forged a name unique from their At the Drive-In legacy until going on hiatus in 2006. Thankfully, Sparta returned last year with the blazing track "Graveyard Luck," proving that even with some time away from the limelight (plus a lineup adjustment), they're still capable of delivering the same aural force they did all those years ago. CERVANTE POPE
8:30 pm, Mississippi Studios, $16-19
Schaus, Amenta Abioto, Small Skies
Portland electronic pop up-and-comer Schaus celebrates the release of their new EP, with likeminded locals Amenta Abioto and Small Skies on hand to round out the proceedings.
8:30 pm, Holocene, $8
Beer Trivia: Beat the Brewer!
Portland is a city known for its beer aficionados, and it also has a pretty healthy pub quiz scene. Mix the two together like a delicious cocktail and you wind up with this pub quiz, about beer, against a brewer, that includes questions where you drink to determine the answers.
7 pm, Oregon Public House, $10
Huun Huur Tu
Huun Huur Tu put on one of the most breathtaking performances of last summer's Pickathon—I remember standing on tiptoes outside the packed Lucky Barn trying (and failing) to catch a glimpse of them, but I'll never forget the sound. The group hails from the Russian republic of Tuva, which borders Mongolia, and they've been introducing the region's indigenous folk to the rest of the world for more than two decades. Huun Huur Tu's style of throat singing uses circular breathing to produce two or three droning notes at once. It's gorgeous, hypnotic music that'll make you reconsider the capabilities of the human voice. CIARA DOLAN
8 pm, Alberta Rose Theatre, $25
Kung Fu Theater: Shaolin vs. Lama
This month's installment in Dan Halsted's ongoing celebration of all things whoop-ass is the only known 35mm print of 1983's Shaolin vs. Lama, which sounds really bugfuck nuts even for a kung fu epic, but unfortunately this is about the kind of Lama with spelled with one l, not two. Still, this Lama, using a pilfered book outlining all 72 kung fu styles, attains immense power and of course, abuses it for his own selfish purposes. Luckily a young street fighter meets an alcoholic Shaolin master, and they use the power of pluck, drank, and the "Buddha finger" technique to oppose the Lama through some thoroughly amazing violence. BOBBY ROBERTS
7:30 pm, Hollywood Theatre, $7-9
---
Wednesday, Jul 11

Social Distortion, Low Cut Connie, Aaron Lee Tasjan
Social Distortion is somehow still packing venues not named House of Blues or the Hard Rock Café, even into the fifth decade of the band's existence. And while whatever relevance they may have now isn't really up for debate, their influence has been far-reaching, in many different corners of the American rock 'n' roll underground. From punkers to country rockers to rockabilly daddies, Social D has meant a lot to a lot of people. RYAN J. PRADO
Wed-Thurs 8 pm, Roseland, $35-55
Robin DiAngelo
Robin DiAngelo reads from White Fragility, examining the roots of the timely subject, the ways in which it perpetuates racial inequality, and how it can be dealt with more constructively.
7:30 pm, Powell's City of Books, free
WIBG, The Smokin' Ziggurat, Mattress
The wonderfully garage-y Portland favorites WIBG are a model of consistency. Frontman Justin Fowler's manic guitar leads the charge, squirting bizarre squeals in walls of effects. The rhythm section is renowned, too, and bassist Samuel Farrell and drummer Daniel Galucki provide a rock-solid foundation for Fowler's unrestrained six-string dalliances.
9 pm, The Liquor Store, $8
Antonioni
Seattle-based singer/songwriter Sarah Pasillas brings her atmospheric folk-rock outfit through Music Millennium for a in-store performance.
6 pm, Music Millennium, free, all ages
James McMurtry
The longtime folk-rock and Americana presence out of Fort Worth swings through Revolution Hall for the Portland stop on a tour supporting Complicated Game, McMurtry's first studio album in six years.
8 pm, Revolution Hall, $25
Daniel H. WIlson
The robotics engineer and bestselling author of Robopocalypse returns with The Clockwork Dynasty, an sprawling thriller about a race of androids who have been blending in with society for ages.
7 pm, Powell's Books at Cedar Hills Crossing, free
Teenage Mutant Ninja Turtles (1990)
After almost 30 years, this is still the purest possible source of Turtle Power.
9:25 pm, Academy Theater, $3-4
---
Thursday, Jul 12
Raiders of the Lost Ark
Maybe the most perfectly constructed film in cinema history. Maybe. I'm sure someone out there has an argument on deck, but I'm betting their champion of choice doesn't include a giant pit of snakes; a fight inside, on top of, and hanging off the front of a truck at 50 mph; a holy box that melts Nazi faces like Totino's Party Pizza; and—most importantly—the presence of peak Harrison Ford in all his sweaty, smirky, silly-yet-sexy glory. BOBBY ROBERTS
7 pm, Academy Theater, $3-4
The Portland Sketch Comedy Festival
For the second straight year, the Siren Theater transforms into a sketch comedy mecca for three days, with performances from hilarious sketch acts from all over the country, as well as homegrown sketch genius right here in Portland. Each show is $12, but you can nab yourself an all show pass and get access to every last sketch for $85.
Jul 12-14, Siren Theater, click here for a complete list of performers and showtimes, $12-85
Harefest 8
If rock is dead, Canby's prepping a damn decent zombie apocalypse. Head south for Harefest, an annual festival of cover bands (with tributes to Guns N' Roses, Van Halen, Heart, and more), camping, and beer. Canby: Always your best for traveling 20 years into the past. DIRK VANDERHART
Thurs 6 pm, Pat's Acres Racing Complex, $40-175
Yung Bae, Colin Jenkins
Portland's Yung Bae brings an array of future funk and disco jams out to Holocene to kick-start a North American tour with a hometown headlining show.
9 pm, Holocene, $10-12
Matt Costa, Katie Toupin
I first heard Matt Costa on a mixtape given to me in seventh grade. His song "Cold December" was a chill interlude nestled between Ben Folds' "Still Fighting It" and U2's "Vertigo." Costa is a skateboarder-turned-musician; at age 18, fate dealt him a bad hand in the form of a gnar injury. But No Doubt guitarist Tom Dumont heard his demos and produced some of Costa's early releases, letting him trade in his shot at being on the cover of Thrasher magazine for eating banana pancakes with Jack Johnson, who discovered the young musician and had him open for his 2005 tour. And he's been able to comfortably plateau ever since. CIARA DOLAN
9 pm, Doug Fir, $15-18
Isle of Klezbos, The Portland Klezmer All Stars
The Alberta Rose serves up a double dose of soulful, fun-loving klezmer music with New York's Isle of Klezbos and Portland's own Klezmer All Stars.
8 pm, Alberta Rose Theatre, $18-22
Anna Tivel, Jeffrey Martin, Chris Frisina
A pair of Portland's finest indie folk singer/songwriters join forces with likeminded North Carolina musician Chris Frisina for a Thursday night throw down at Mississippi Studios.
8 pm, Mississippi Studios, $10-12
Don't forget to check out our Things To Do calendar for even more things to do!