---
Jump to:
Readings & Talks
|
Performance
|
Visual Arts
---
Readings & Talks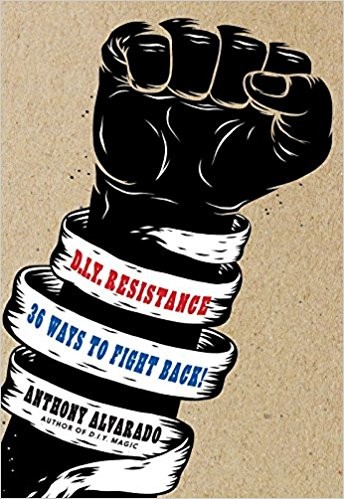 Anthony Alvarado
Anthony Alvarado returns with D.I.Y. Resistance, detailing 36 ways in which you can take inspiration from the past and fight for a better future.
Thurs 7:30 pm, Powell's Books on Hawthorne, free
Mike Hipple
Photographer Mike Hipple stops by Music Millennium to sign copies of 80's Redux, his new book which collects images and interviews with an array of rock and punk icons from the 1980s, including Lol Tolhurst, Cindy Wilson, Robyn Hitchcock, Alice Bag, and Kristin Hersh.
Fri 7 pm, Music Millennium, free
Sophie Lucido Johnson
Sophie Lucido Johnson reads from her graphic memoir, Many Love, exploring her own personal life as a polyamorist, and offering relatable insight into the unconventional practice on a broader spectrum.
Mon 7:30 pm, Powell's Books on Hawthorne, free
Terry Brooks
Terry Brooks returns with The Skaar Invasion, the second installment in the four part conclusion of the beloved Shannara fantasy series.
Tue 7 pm, Powell's Books at Cedar Hills Crossing, free
---
Performance
La Cenerentola
Portland Opera presents a staging of La Cenerentola, Gioachino Rossini's opera in two acts based on Charles Perrault's Cendrillon (Cinderella).
Fri 7:30 pm, Sun 2 pm; Newmark Theatre, $35-250
Gayface
Seeing Other People Productions presents this special preview of Gayface, a new work they're taking to the Edinburgh Fringe Festival, a comedy about representation in the arts.
Wed-Sat 8 pm, Shoe Box Theater, $15
Pretty Creatives
This one-night-only performance showcases the winners of NW Dance Project's international choreography contest, Kristen Céré and Menghan Lou, as they world-premiere their latest choreography, created in 18 hours with the assistance of NW Dance's LAUNCH dancers.
Sat 7:30 pm, PSU Lincoln Performance Hall, $20-25
Control Yourself: Reunion Edition
Last year, JoAnn Schinderle turned the lights out on Control Yourself, the brilliant stand-up showcase she hosted for years at the Alberta Street Pub. But for one night only, as a special summer gift to Portland comedy lovers, she's bringing it back at the Clinton Street Theater, with stand-up sets from Steph Tolev, Milan Patel, Simon Gibson, Shain Brendan, and Shrista Tyree.
Sun 8 pm, Clinton Street Theater, $15
The Fruit Forward Comedy Show
A feminist stand-up showcase featuring sets from Sonia Ruiz, Erin Dougherty, Nat Jacobs, Sarah Barnard, Shannon Sales, Mel Heywood, and maybe a special guest (or two).
Tue 7 pm, Crush
---
Visual Arts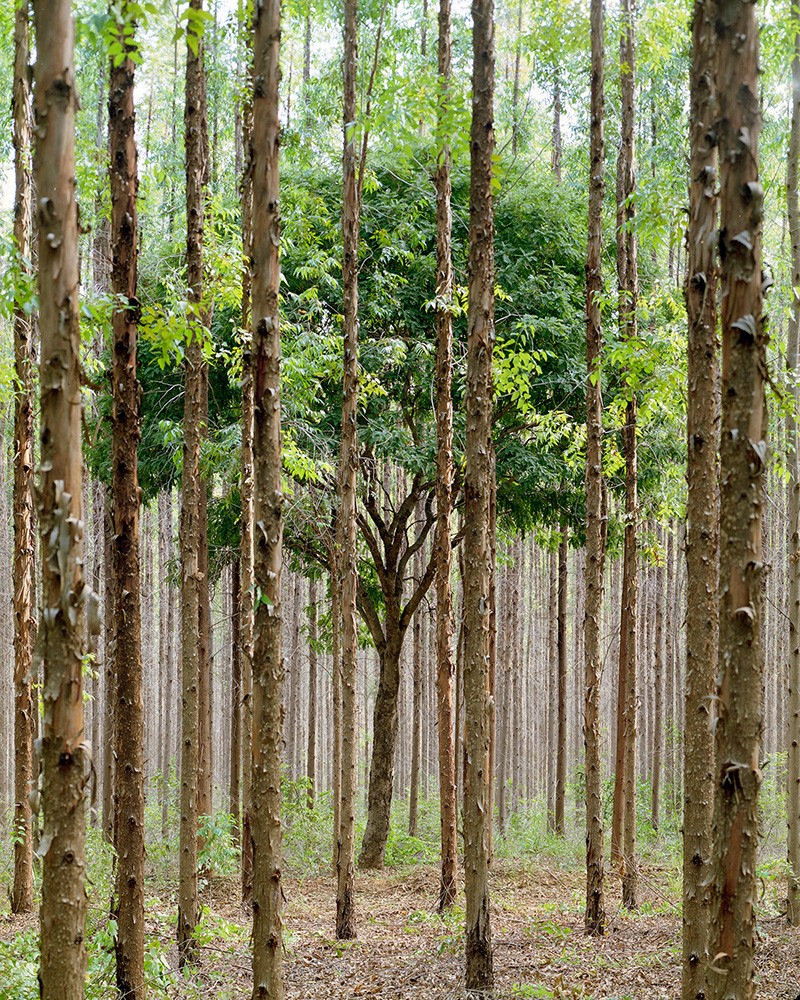 Alia Ali, Pedro David
Blue Sky's July programming features Alia Ali's Borderland, capturing imagery of textile artisans made anonymous by wearing their works as a means to explore liminal spaces; and Hardwood, Pedro David's photographs of the commercial eucalyptus groves replacing Brazil's natural forests.
Blue Sky Gallery, Through Jul 29
Along the Edge
PDX Contemporary's summer exhibition features new works from artists including Elizabeth Knight, Justin L'Amie, Ellen George, Anna Gray & Ryan Wilson Paulsen, Heather Watkins, Jenene Nagy, Georgina Reskala, and more.
PDX Contemporary Art, Through Aug 1
cover-up
The first solo exhibition for Sarah Mikenis, cover-up features works inspired by Los Angeles' fashion district, and specfically, the colors and patterns in the bolts of fabric set up on the sidewalks.
Nationale, Through Aug 3
Fragmented Fruits
Local artist M3AT presents new works created over the past year, representing the artist's experiences with loss, depression, and infertility.
Wolff Gallery, Through Sept 2
Household
Hannah Jenkins' new solo exhibition features copperplate etchings, monotypes, and collage interpreting imagery and memories from her family home.
Erickson Gallery, Through Aug 3
Kiln to Kitchen
Inspired by the Farm to Table movement, Kiln to Kitchen showcases locally sourced and made tableware created by over 12 local and regional artists.
Eutectic Gallery, Through Jul 28
Meryl Pataky
Oakland's Meryl Pataky returns to Stephanie Chefas for an exhibition of her newest works, using neon tubes, black pigment, and resin in her sculptural pieces, representing the self-awareness in the light.
Stephanie Chefas Projects, Through Jul 28
Stefanie Victor
Adams and Ollman hosts a series of sculptures by Victor that invoke joints and sockets, referencing human mechanics, jewelry, hardware, and the way movement creates art; all in loose response to Hands, a film by Romanian artist Geta Bratescu.
Adams and Ollman, Through Aug 11
Don't forget to check out our Things To Do calendar for even more things to do!