This is a raucous week indeed. One of the best comedians in the world is coming to town, one of the best writers in this city gets the other best writers in the city to celebrate her book release, a Kaiju claims the rooftops, the Cool Kids claim the patio while the Improv Festival calls the rest of Portland, and Hall & Oates are here? Seriously? And that's only like, a tenth of what's on the menu? Hit the links below and (over-) load that plate accordingly
---
Jump to:
Monday
|
Tuesday
|
Wednesday
|
Thursday
---
Monday, Aug 6
Gary Supply, Launcher, Ad-Noids
Launcher is from Los Angeles, and their demo tape—released earlier this year—boasts five squirrelly, quicksilver songs about mixed signals, shrunken heads, Gene Simmons, and Johnny Thunders. All the bass lines bounce, all the vocals are shouted, and all the tunes clock in under two minutes long. They kind of seem like a weirdo-punk band, until you listen to Gary Supply, who makes Launcher look not-so-weird. Last fall, the Portland outfit released their Gary Goes to Hell cassette, which offers a bit of off-kilter pop, some rabid noise, a hit of tape-warped thrash, and plenty of detuned swagger across its five tracks. Give it a few spins and see if you feel the Nirvana's Incesticide vibes! BEN SALMON
8 pm, Turn! Turn! Turn!
3 Women
Robert Altman once said the story for his artsy 1977 film 3 Women came to him in a dream while his wife was in the hospital. The whole thing exists in an eerie metaphysical realm where time somehow feels both fluid and cyclical, and where characters' identities can shift haphazardly at any moment. The three women in question are the overly talkative, egotistical Millie (Shelley Duvall), who works at a geriatric health spa in the California desert; the immature and timid Pinky (Sissy Spacek), Millie's new coworker and roommate; and the pregnant Willie (Janice Rule), who rarely speaks and paints disturbing murals of monsters around the apartment complex her husband owns, where they all live. Millie, Pinky, and Willie are all at very different stages of life (and womanhood), and their close proximity at the Purple Sage Apartments promises conflict. Though 3 Women can get a little heady, it's driven by realistic tension and periodically hilarious (specifically Duvall's improvised rants about fashion and "Penthouse Chicken"). CIARA DOLAN
7 pm, NW Film Center's Whitsell Auditorium, $9
Boink, Hip Priest, Down & Well
California's Hip Priest bring their angular punk sounds up the coast for a Portland show rounded out by local experimental punk outfit Boink and up-and-comers Down & Well.
9 pm, The Fixin' To, $5
Big Sam's Funky Nation, Ettas World
Formerly the star trombonist for New Orleans' famed Dirty Dozen Brass Band, Big Sam Williams struck out on his own to form Big Sam's Funky Nation—a freaking POWERHOUSE of horn-driven funk, that owes as much to Parliament-Funkadelic as they do to classic Orleans jazz. Don't come near unless you're ready to shake it and sweat it. WM. STEVEN HUMPHREY
8 pm, Mississippi Studios, $15-18
MAE.SUN
Saxophonist, vocalist, and composer Hailey Niswanger and her backing band bring a dynamic blend of jazz and soulful funk through the Doug Fir Lounge in support of their recent release, Vol. 1 Inter-Be.
9 pm, Doug Fir, $12-15
Norman Sylvester
The Boogie Cat has been taking his blues to Portland stages for longer than most of you readers have been alive. Catch him tonight when he takes his act out to Berrydale as part of Portland Parks and Recreation's Concerts in the Park series.
6:30 pm, Berrydale Park, free, all ages
---
Tuesday, Aug 7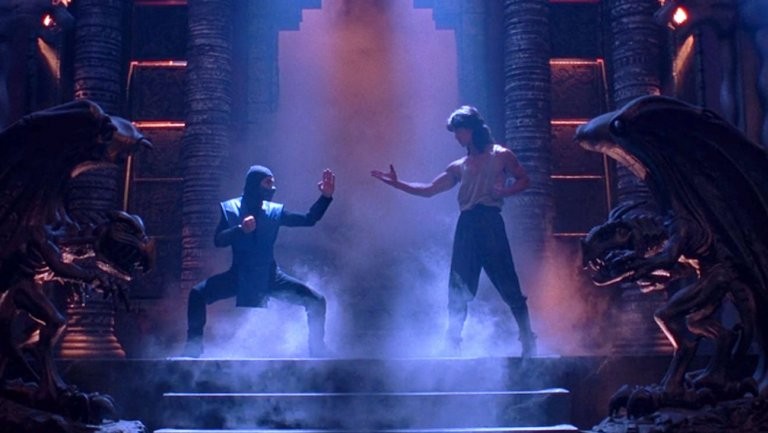 B-Movie Bingo: Mortal Kombat
Your monthly opportunity to literally check off a bingo card full of B-movie clichés! This month: A film that is arguably the best entry in Paul W.S. Anderson's filmography and probably still the best direct video-game adaptation in film history—which says way more about the absolutely dogshit state of that subgenre than it does the quality of Mortal Kombat. The fighting game was (is) a janky, ugly mess that gets by on a combination of gormless charm and ultraviolence. The movie is also janky and ugly, liberally smeared in that turd-colored shine exclusive to '90s-era CGI, but it gets by on the charm of Cary-Hiroyuki Tagawa as Shang Tsung, Linden Ashby as Johnny Cage (he punches a four-armed diaper-muppet in the dick!) and—most importantly—the cheesy, sanity-crushing might of its theme song, which started looping in your head the second you read the words "Mortal" and "Kombat" less than a minute ago. BOBBY ROBERTS
7:30 pm, Hollywood Theatre, $7-9
Swearin', Mike Krol
Swearin' hasn't released new music in five years. The no-frills Philadelphia rock band took a break after members Allison Crutchfield and Kyle Gilbride broke up in 2015, and in 2017 Crutchfield released the cathartic solo record Tourist in This Town, which displays new layers to her songwriting. But the rock 'n' roll bug proved hard to resist—earlier this year Crutchfield and Gillbride reconvened Swearin' and opened some shows for Superchunk. The plot has thickened, as the band continues to tour and plans to release a new album called Fall into the Sun on Merge Records in October. It's exciting news for those who like their rock music of the meat-and-potatoes variety, with a heavy dollop of hooks and shout-along choruses. And let's be honest—if you're not one of these people, you may wanna get your pulse checked. MARK LORE
9 pm, Doug Fir, $12-14
Givers, Naughty Palace
Louisiana pop crew Givers' last release was 2015's sprawling New Kingdom, an album of grandiose symphony-pop decadence that was a sharp departure from the nuanced world-beat of their 2011 debut, In Light. Givers' ability to stand out from similarly rising artists (like Vampire Weekend and Dirty Projectors) is likely the culprit for such a marked U-turn on their sophomore record. A new release appears imminent, as well as a return to the intricate dynamism of their debut, as heard on the band's two new singles, "Collide" and "Love Is Like a Fire," both of which smolder within the confines of tasteful disco-pop, showcasing vocalist Tiffany Lamson's fiery range, as well as the band's collective background in jazz, zydeco, and other New Orleans-bred genres. NED LANNAMANN
9:30 pm, Bunk Bar, $15
Nick Mulvey, Ida Mae
The English singer/songwriter who studied music in Havana, Cuba and payed in the Mercury Prize nominated band Portico Quartet brings his solo stuff to Mississippi Studios for a headlining show supporting his 2017 album, Wake Up Now.
8 pm, Mississippi Studios, $15
Lee McIntyre
In Post-Truth, Lee McIntyre takes a look at the recent rise of "alternative facts" and "fake news" and offers suggestions on how to counter this troubling development.
7:30 pm, Powell's City of Books, free
Jazz in the Garden: Yissy Garcia
This week's set at the Lan Su's summer concert series features an explosion of percussion and power via Cuban jazz drummer Yissy Garcia, whose style has made her a chosen collaborator of artists including Jane Bunnett and Esperanza Spalding.
7:30 pm, Lan Su Chinese Garden, $40-45
---
Wednesday, Aug 8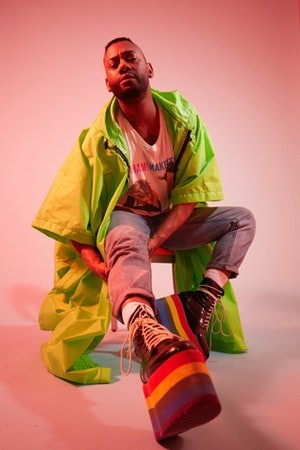 Chanti Darling, Gold Casio, Guyaba
Chanticleer Trü and his beloved electro-soul outfit bring their danceable live show through the Doug Fir in support of their recent full-length, RNB Vol. 1.
9 pm, Doug Fir, $12-14
Immortal Technique
Immortal Technique comes from a long line of hip-hop truthsayers who carry the torch of infinite wisdom that was first lit by KRS-One, further fueled by Chuck D, and then detonated by Ice Cube. Beginning with the incendiary "Dance with the Devil" and then across four successive and critically acclaimed albums, Tech has developed a signature style that skillfully fuses battle rap acidity with intense book knowledge and an acute consciousness for global conspiracies. CHRIS SUTTON
9 pm, Star Theater, $20
Ollin: Social Justice Film Series
A film series presented by the Latino Network, "dedicated to exploring social justice themes through film" and featuring post-screening panel discussions. This week's film: Frida, Julie Taymor's 2002 colorful, sprawling biography of surrealist icon Frida Kahlo, featuring a career-defining performance from Salma Hayek.
7:30 pm, Hollywood Theatre, $7-9
Crazy 8s
The cult ska and rock institution out of Corvallis hit the Mississippi Studios stage for a rare reunion show, with special guests Courtney Taylor-Taylor of the Dandy Warhols and Tommy Thayer in tow.
8 pm, Mississippi Studios, $18-22
Small Million, So Sensitive, Mini Blinds
The Portland duo comprised of Ryan Linder and Malachi Graham spearhead a mid-week show at Holocene with their moody and rich blend of synth pop.
8:30 pm, Holocene, $8
Charlie Moses, Half Shadow, Sunbaby, Yard Waste
A benefit show for not one but three very important social charities: The Immigrant and Refugee Community Organization, Families Belong Together, and the Young Center LA. Enjoy an evening of dreamy, slightly psychedelic pop headlined by Charlie Moses and help a great cause.
8 pm, Turn! Turn! Turn!, $5
Differences, NVM
of post-hardcore up the coast in support of their new EP, Deaf Perception. Utah's NVM round out the proceedings with their own emo-tinged alt rock sounds.
8:30 pm, Dante's, $10
---
Thursday, Aug 9
Okay Fine Whatever
Author, host, storyteller and Mercury columnist Courtenay Hameister throws herself a "Giving Fear the Finger," party for her first book's release, and invites some of her best friends to help share their stories of confronting their fears—and her best friends include literary heavyweights such as Chelsea Cain, Karen Karbo, Storm Large, Cheryl Strayed, and Lidia Yuknavitch. Admission includes a copy of Okay, Fine, Whatever.
7:30 pm, Alberta Rose Theatre, $36-46
Michelle Wolf
The acclaimed comedian and writer takes some time away from her new Netflix series The Break to swing through Revolution Hall for a pair of sold out shows.
7 pm & 10 pm, Revolution Hall, Good Luck on the Ticket Resale Sites!
Godzilla (1954)
When asked what the platonic ideal of a Godzilla movie should be, people tend to describe something like a backyard wrestling bout with rubber suited men clumsily powerbombing each other through cardboard cityscapes. While some Godzilla movies do fit that description, Godzilla was born more than 60 years ago as extremely effective allegorical sci-fi/horror in Ishirô Honda's 1954 original. Watching it as part of 2018's Top Down: Rooftop Cinema series is a must, no matter if you're new to the series, or a veteran kaiju-lover. If you've seen it before, watching the big G level Tokyo while the skyline of Portland sits in your periphery should put an extra chill in the summer air. If you're new, the chill will likely come from inside as your minds-eye technicolor visions of cornball monsterfights are replaced by the black-and-white terror of a people—less than 10 years removed from real-life nuclear holocaust—wrestling with that physical, mental, and spiritual fallout. BOBBY ROBERTS
7 pm, Portland State University Parking Structure 2, $9-12
Daryl Hall & John Oates, Train
Multi-platinum artists Daryl Hall & John Oates (!) and Train (!?) bring a co-headlined summer tour to Portland for a concert that will feature both artists performing full-length sets, followed by a collaborative finale.
7 pm, Moda Center, $47.50-127.50, all ages
Eugene Mirman
The beloved comedian and actor who portrayed Yvgeny Mirminsky on Adult Swim's Delocated and Eugene on Flight of the Conchords takes a break from voicing Gene Belcher on Bob's Burgers and brings his stand-up out to Portland for a one-night stand at the Aladdin Theater.
8 pm, Aladdin Theater, $25
Adebisi, Korgy & Bass, Blossom
Bisi Ashley (of Adebisi) brings her neo-soul sounds down to the Liquor store to celebrates her birthday in style, with Portland beat making duo Korgy & Bass and R&B singer/songwriter Blossom on hand to round out the proceedings.
9:30 pm, The Liquor Store, $7
Stumptown Improv Festival
Portland's homegrown celebration of improv comedy returns to the Artists Repertory Theatre with a full-slate of performances featuring some of the best improv groups from near and far. Pick up single show tickets, three-show passes, or a full festival pass by clicking here.
Aug 9-11, Artists Repertory Theatre, $15-110
IPRC Karaoke Party
The IPRC has itself a very vocal fundraiser by letting anyone who wants to support step up to the mic and belt out hits of their choosing all night long. Admission includes two drink tokens, free food, and as many cracks at the songbook as you wanna take.
6 pm, Lagunitas Community Room, $8-10
The Cool Kids Patio Show
The Doug Fir patio hosts one of the finest free stand-up showcases in town, paired perfectly with some of our city's best singer/songwriters. This time, Uva Tuya provides the sounds, while Jordan Casner, Amanda Arnold, and Brandon Lyons bring the laughter. Hosted by Andie Main.
6 pm, Doug Fir, free
Clairo, Garren Sean
Massachusetts singer/songwriter and viral YouTube star Claire Cottrill brings her lo-fi bedroom pop project through Holocene for the Portland stop on the "Lazy Days" Tour.
9 pm, Holocene, $14-16
Don't forget to check out our Things To Do calendar for even more things to do!