---
Jump to:
Readings & Talks
|
Performance
|
Visual Arts
---
Readings & Talks
Okay, Fine, Whatever
Author, host, storyteller and Mercury columnist Courtenay Hameister throws herself a "Giving Fear the Finger," party for her first book's release, and invites some of her best friends to help share their stories of confronting their fears—and her best friends include literary heavyweights such as Chelsea Cain, Karen Karbo, Storm Large, Cheryl Strayed, and Lidia Yuknavitch.
Thurs 7:30 pm, Alberta Rose Theatre
Alice Bolin, Ed Skoog
Alice Bolin reads from Dead Girls, a critical essay collection examining literature, pop culture, and American society, and the ways women are often used as props in men-focused narratives. Bolin will be joined in conversation by poet Ed Skoog, author of Run the Red Lights.
Mon 7:30 pm, Powell's Books on Hawthorne, free
Andrew Shaffer
The New York Times bestselling author returns with Hope Never Dies, a fast-paced thriller and buddy comedy staring Vice President Joe Biden and President Barack Obama.
Thurs 7:30 pm, Powell's Books on Hawthorne, free
---
Performance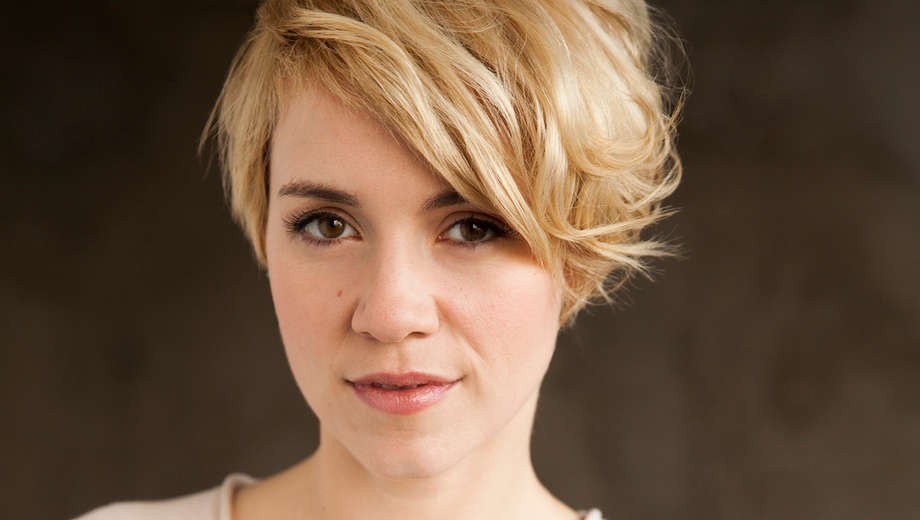 Alice Wetterlund
The Los Angeles-via-Minnesota comedian and actress best known for her standout roles on Silicon Valley and People of Earth returns to Helium for a one-off set celebrating "Valentine's in August."
Tue 8 pm, Helium Comedy Club, $20-65
Is the Honeymoon Over
PassinArt presents this staged reading of Leasham M. Hopkins' romantic comedy focused on four different couples at very different stages in their respective relationships. The staged reading is followed by a meet-and-greet with Hopkins, as well as an opportunity to talk with author and Love Academy founder Debrena Jackson Gandy.
Sat 2 pm, Curious Comedy Theater
Please Underestimate Me
Jason Rouse directs Jay Flewelling's latest creative endeavor, a combination of traditional play, sketch comedy show, and autobiographical storytelling event, tracing Flewelling's long and winding path through life, with five actors and an ASL interpreter playing Flewelling and his various allies and antagonists at different points along his timeline.
Fri-Sat 7:30 pm, Sun 2 pm, Curious Comedy Theater, $15-25
#BADBOYHOURS: A Comedy Showcase
Local scene staples Laura Anne Whitley and Carlos the Rollerblader join forces to host this Friday night stand-up showcase at the Siren, with sets from Barbara Holm, Shilpa Joshi, Marcus Coleman, Summer Azim, and the Real Hyjinx.
Fri 8:30 pm, Siren Theater, $10-12
Chris Porter
The Kansas-hailing and LA-based comedian known for reaching the finals on season 4 of Last Comic Standing and appearing on Comedy Central Presents brings his stand-up through Portland for a full slate of shows at Helium Comedy Club.
Thurs 8 pm, Fri-Sat 7:30 pm & 10 pm, Helium Comedy Club, $17-33
Eugene Mirman
The beloved comedian and actor who portrayed Yvgeny Mirminsky on Adult Swim's Delocated and Eugene on Flight of the Conchords takes a break from voicing Gene Belcher on Bob's Burgers and brings his stand-up out to Portland for a one-night stand at the Aladdin Theater.
Thurs 8 pm, Aladdin Theater, $25
That's What She Said: Emotional Labor Day
What better way to celebrate summer than to enjoy some brilliant comedy by feminist comedy collective, That's What She Said. Hear from Dannie Rae Cannon, Samhita Reddy, Shannon Sales, and Katie Piatt amongst others and rest easy knowing your dollars are going directly to a local nonprofit serving immigrants and refugees.
Sat 7 pm, Siren Theater, $10
---
Visual Arts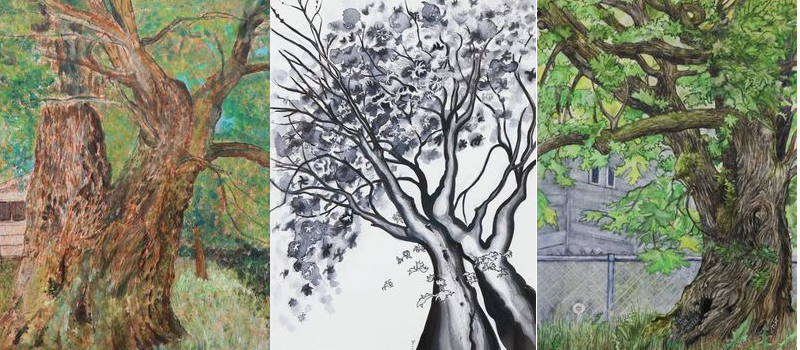 Painting to Save the Trees
Elisabeth Jones Art Center presents this plein-air painting festival taking place all over St. Johns, featuring many local artists doing their best to capture the beauty of the threatened trees in the area due to urban development.
Sat-Sun 11am, St. Johns (Everywhere)
Storied Texture
A joint exhibition focused on the ways texture is employed in non-traditional contempoarary art, featuring wood sculpture by Jeffrey Liddicoat, and video installation pieces by ariella tai.
PSU's White Gallery, Through Aug 30
Don't forget to check out our Things To Do calendar for even more things to do!