The rest of the week may be sunny, but still—it resides in the large, welcome shadow of Burger Week, the citywide beefy behemoth containing 50 different delectable opportunities to find culinary heaven for only $5. So that's the first thing on the menu. But you can also consider Burger Week to be fuel for your other adventures, and there's plenty of adventuring to do: you can kick it with the Thorns, get kicked by Kung Fu Theater, laugh your ass off thanks to Alice Wetterlund and Jimmy Pardo, and experience pure T-Rextasy. Burger Week awaits—hit the links below and load up the rest of your plate accordingly
---
Jump to:
Monday
|
Tuesday
|
Wednesday
|
Thursday
---
Monday, Aug 13
The Portland Mercury's Burger Week Begins!
From Monday August 13 - Saturday August 18, at 50 of Portland's finest restaurants, you'll find one-of-a-kind burgers that exist only for the Mercury's Burger Week brought to you by New Seasons Market! And even better? Each of these wondrous creations will cost a mere $5! Special thanks to Jim Beam, Widmer Brothers Brewing and Oregon's Finest for supporting Burger Week.
Aug 13-18, Various Times and Locations, check the Burger List for participating restaurants and burger availability
T-Rextasy, Ruune, Kids' Table
New York punk band T-Rextasy played their first show the night before their senior prom and have since dropped an excellent debut LP (2016's Jurassic Punk) and the new single "Girl, Friend." Tonight they'll play all-ages venue and community center Marrow PDX, which is entirely volunteer-run and features shows booked by youth performers.
8 pm, Marrow PDX, $5-15, all ages
Dead Girls
Author Alice Bolin reads from Dead Girls, a critical essay collection examining literature, pop culture, and American society, and the ways women are often used as props in men-focused narratives. Bolin will be joined in conversation by poet Ed Skoog, author of Run the Red Lights.
7:30 pm, Powell's Books on Hawthorne, free
The Turnout
Every second, third, and fourth Monday of the month, the Secret Society and the Turnout join forces to bring you some form of live storytelling, interviews, stand-up comedy, improv, or music from a rotating cast of local acts. For details on tonight's show, click here.
8 pm, The Secret Society, $10
David Foster
The Canadian musician, composer, producer, and arranger known for producing some of the biggest songs of the 20th century brings his solo stuff to the Newmark for a rare and intimate Portland performance.
8 pm, Newmark Theatre, $79-99
The Lord of the Rings (1978)
Nope, this is not a marathon of Peter Jackson's landmark live-action trilogy—though why would you want it to be that, anyway? Who told you sitting for 12 hours in a theater with odorous strangers watching that pillow fight for the 20th time was a worthwhile endeavor? Whoever it was lied to you. Anyway, this Rings represents the first real crack at adapting J.R.R. Tolkien's fantasy epic by over-ambitious animator Ralph Bakshi. Bakshi's Rings has a few notable moments (some of which Jackson lifted for his own adaptation) and there's always a weird otherworldliness to the visuals that makes the fantasy just a little more fantastical. But the budget running out on Bakshi means you'll end up with only half a story (the film ends after Helms Deep), and a mess of badly adapted, badly acted, badly designed characters gesticulating wildly at literally everything. As a film? It's a loud, tone-deaf mess. As a rough draft of the trilogy that would come decades later? It's a fascinating, fitfully entertaining rotoscoped document of failed vision. BOBBY ROBERTS
4:15 pm & 9:25 pm, Academy Theater, $3-4
---
Tuesday, Aug 14
Candidate Forum: PDX's 1st African-American Female Councilmember
On November 6, Portland will elect the city's first Black woman to city council. It's still unknown, however, who exactly that woman will be. The two contenders: Loretta Smith, an outgoing county commissioner and former staffer for US Senator Ron Wyden, and Jo Ann Hardesty, a longtime advocate for police accountability and former state representative. This candidate forum—the first public event with both Smith and Hardesty since the May primary election—will give Portlanders a chance to reacquaint themselves with both highly qualified candidates. It's also a rare chance to pepper the candidates with your own questions before the whirlwind of this fall's election hits. In short: Go ask all the hard-hitting questions so we don't have to! Thanks. ALEX ZIELINSKI
7 pm, Crystal Ballroom, free, all ages

Alice Wetterlund
The Los Angeles-via-Minnesota comedian and actress best known for her standout roles on Silicon Valley and People of Earth returns to Helium for a one-off set celebrating "Valentine's in August."
8 pm, Helium Comedy Club, $20-65
Ken Jennings
The Jeopardy! champion and author returns with Planet Funny, a deep dive into comedy throughout the ages and its undeniable power as a force in the modern world.
7:30 pm, Powell's City of Books, free
Kung Fu Theater: Five Element Ninjas
This month's installment in Dan Halsted's ongoing celebration of all things whoop-ass is the only known 35mm print of 1982's Five Element Ninjas, a film whose legendary badassery makes itself apparent the second the Shaw Scope logo hits the screen, escalates upon learning the stars of the film are credited not individually but as the Venom Mob, and then—while you're still working out how self-confident you have to be to just walk around all day as part of something called "the Venom Mob" and not get constantly clowned for that level of corny hubris—fucking GOLD NINJAS appear onscreen. Shiny as fuck, deadly as hell GOLD NINJAS. And they're only one finger of the deadly fist that are the Five Element Ninjas. This is one of the most relentlessly entertaining (and wince-inducing) kung fu films ever made—don't miss your chance to behold the gold on the big screen while you can. BOBBY ROBERTS
7:30 pm, Hollywood Theatre, $7-9
Rodriguez, Vera Sola
Rodriguez's second coming is just as intriguing now as it was following the release of the 2012 documentary Searching for Sugar Man. Despite the Detroit-born singer/songwriter's clear talents (which landed him a deal with Impact Records and later the Buddah Records imprint Sussex in the late 1960s), Rodriguez's music career was basically put on hold following poor domestic record sales. His professional resurrection was precipitated in the late '90s by years of rabid adoration and influence as a rumored-to-be-deceased folk trailblazer in South Africa and Australia, primarily. Rodriguez was eventually rediscovered in America, and his story is obviously one of artistic redemption and the prickly whimsy of perseverance. RYAN J. PRADO
8 pm, Revolution Hall, $54.50-74.50, all ages
The Fur Coats, WL, Wave Action, Wet Dream Committee
Portland's Fur Coats float on today's wave of psychedelia from a soul-pop perspective. JENI WREN STOTTRUP
9 pm, The Fixin' To, $8
Winter, Vinyl Williams
Los Angeles-based singer/songwriter Samira Winter brings her infectious blend of shoegaze noise pop and psych-rock through the Liquor Store in support of her band's latest album, Ethereality.
9 pm, The Liquor Store, $10-12
Olivia Chaney, Lenore
Fresh off her collaboration with our beloved Decemberists, English folk singer/songwriter Olivia Chaney makes her way to Mississippi Studios for the Portland stop on a North American tour supporting her latest Nonesuch Records-issued full-length, Shelter.
8 pm, Mississippi Studios, $15-17
---
Wednesday, Aug 15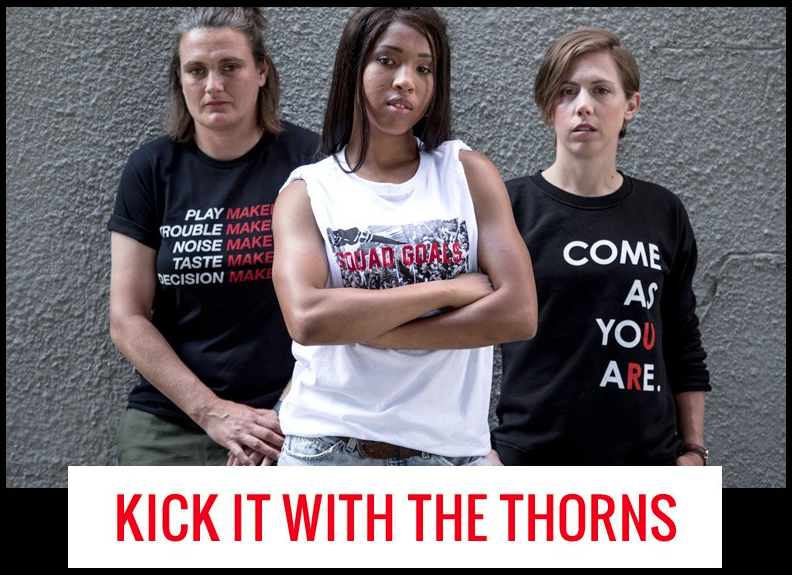 Kick It with the Thorns
Wildfang kicks off their new partnership with the Portland Thorns with an evening of drinks, music, and a chance to meet a few select players from the team.
7 pm, Wildfang, free
Amen Dunes, Okay Kaya
New York musician Damon McMahon brings his shapeshifting psych-folk and indie-rock project back through Portland in support of his acclaimed 2018 full-length, Freedom.
9 pm, Doug Fir, $15
Rocky
There is the idea of Rocky, and then there's the 1976 original. The idea is built up over decades of caricature via both audiences and Rock's creator, Sylvester Stallone. And thanks to Stallone's constant alternating between identifying with his Italian Stallion (Rocky, Rocky Balboa, and Creed, the best film in the series, fight me) and being ashamed of him (all the other movies but especially the third and fourth), the character is not unlike Godzilla: fondly recalled as a lumbering, nonverbal implement of destruction, celebrated most for his stupidest exploits. And like Godzilla, all that cartoon bullshit just... goes away when you experience John G. Avildsen's quiet domestic drama (!) about a few broken, forgotten, disrespected people fumbling towards feeling like human fucking beings for just a little while. Yeah, there's a massive (and massively unrealistic) boxing match at the end, scored with some of the most uplifting film music ever composed. But Rocky is great not because it's a greasy, jingoistic, incoherently masturbatory celebration of Stallone's worst impulses (that's IV). It's great because it's one of the most human films the 1970s ever produced, and that's saying a hell of a lot. BOBBY ROBERTS Screens as part of the PDX Drive-In Movie Spectacular. 6:30 pm, Portland Expo Center, $5 per individual, $13 per carload
Surfer Rosie, Long Neck, Fern Mayo, Cool American
A pair of East Coast DIY outfits bring their heartfelt indie rock, punk, and power pop through the Black Water Bar for an all-ages show rounded out by likeminded locals Surfer Rosie and Cool American.
7 pm, Black Water Bar, $6-10, all ages
The Nowhere Band presents: Sgt. Pepper's Lonely Hearts Club Band
Members of MarchFourth!, Saloon Ensemble, Love Gigantic, Stereovision, Stolen Sweets, Eels, and more present a full-orchestral tribute to the Beatles and the Summer of Love, featuring a performance of Sgt. Pepper's Lonely Hearts Club Band in its entirety followed by a smorgasbord of '60s favorites from the likes of The Who, the Rolling Stones, Jefferson Airplane, the Byrds, and the Kinks.
9 pm, Alberta Rose Theatre, $23-40
---
Thursday, Aug 16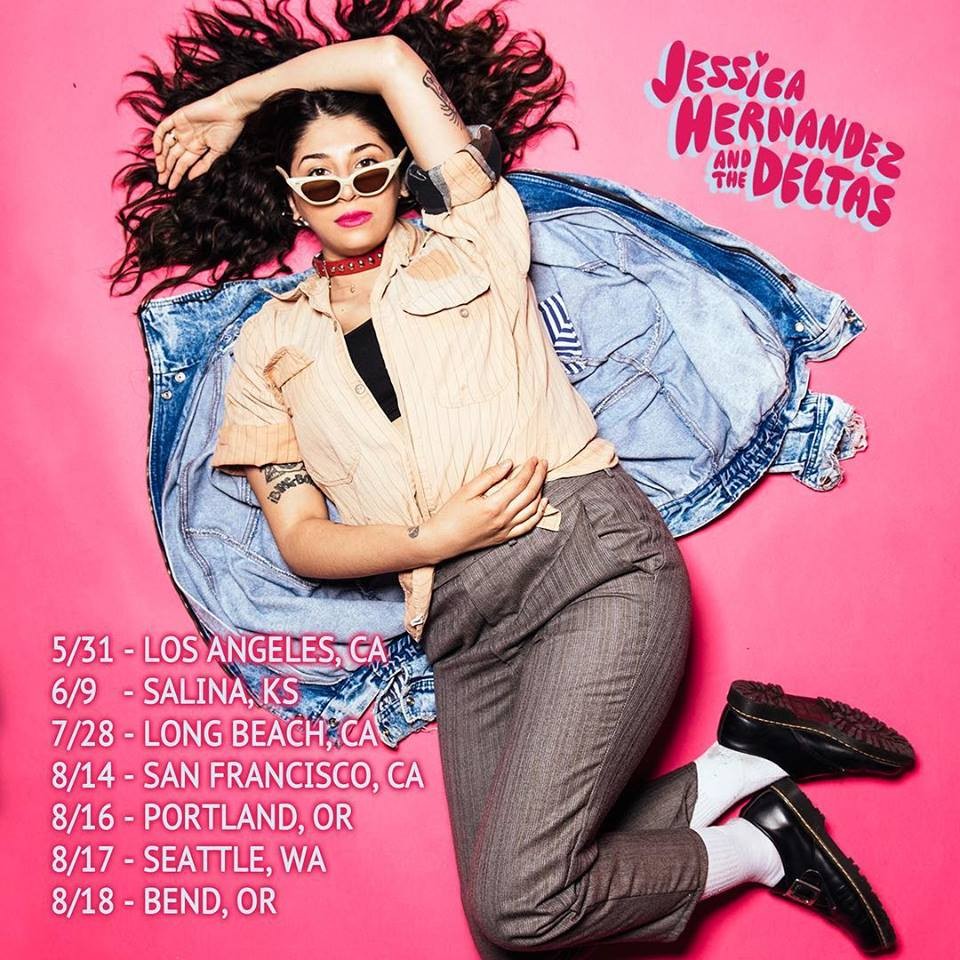 Jessica Hernandez & The Deltas, Plastic Cactus
The latest record from Jessica Hernandez and the Deltas comes in English and Spanish versions, but either one clearly shows you the assurance of their terrific-sounding blend of psychedelic rock, neo soul, and Latin pop. What Telephone/Teléfono doesn't show you is Hernandez's formidable presence as a live performer, making tonight's show a can't-miss in any language. NED LANNAMANN
9 pm, Doug Fir, $13-15
---
AJJ, Kimya Dawson
Phoenix-hailing folk-punk outfit AJJ (FKA Andrew Jackson Jihad) joins forces with anti-folk pioneer Kimya Dawson for a co-headlined tour that swings through the Wonder Ballroom tonight. Beloved Brooklyn punk duo Shellshag get the proceedings underway.
8:30 pm, Wonder Ballroom, $18-20, all ages
Jimmy Pardo
It takes no small amount of chutzpah to name your podcast Never Not Funny, and it takes a ton of skill to consistently live up to that. Jimmy Pardo delivers all those things at a blistering rate of speed; this isn't so much stand-up as it is a mile-a-minute conversation with a crowd happy to ride his comedy roller-coaster. BOBBY ROBERTS
8 pm, Helium Comedy Club, $17-33
David Liebe Hart, Nasalrod, Dim Wit, Tig Bitty, Jay Shingle
The beloved musician and puppeteer best known for his appearances on Adult Swim's Tim and Eric Awesome Show, Great Job! returns to town to headline an evening of comedy and music at the Star Theater along with with support from Nasalrod, Dim Wit, and Jay Shingle.
8 pm, Star Theater, $10-12
Cool Kids Patio Show
The Doug Fir patio hosts one of the finest free stand-up showcases in town, paired perfectly with some of our city's best singer/songwriters. This time, Minda Lacy provides the sounds while Dan Weber, Marcus Coleman, and Becky Braunstein bring the laughs. Hosted by Andie Main.
6 pm, Doug Fir, free
The Do Good Date Night
An opportunity to score points with your significant other (prospective or established) by going on a date night that's more than dinner and a movie—it's helping make dinners for disadvantaged people instead by assisting the Oregon Food Bank with needed service projects. And then a regular date night with food, drink, and even some trivia.
6 pm, Oregon Food Bank, $28.45
CKY, Slaves, Royal Thunder, Awaken I Am
The long-running Pennsylvania band spearheaded by Chad I Ginsburg, Jess Margera, and Matt Deis bring their hard rock and alt metal sounds back through Portland in support of their 2017 album, The Phoenix.
9 pm, Dante's, $22-95
King Black Acid, Ayla Ray, Streetcar Conductors
In the 1990s, Daniel Riddle released a handful of albums under the name King Black Acid, adding his unhurried brand of cinematic psych-rock to the fertile local scene. In the years since, Riddle has kept busy playing shows and composing lots of music for TV and film, but his newest release—Super Beautiful Magic, out on Cavity Search Records—is his first full-length since 2000's Loves a Long Song. It's a very welcome return. When all is said and done, Super Beautiful Magic sounds a bit like a cross between the Flaming Lips and the Polyphonic Spree, but with the silliness stripped out and only the freaky, fluttery beauty left behind. BEN SALMON
8:30 pm, Holocene, $10
Don't forget to check out our Things To Do calendar for even more things to do!
to do!