---
Jump to:
Readings & Talks
|
Performance
|
Visual Arts
---
Readings & Talks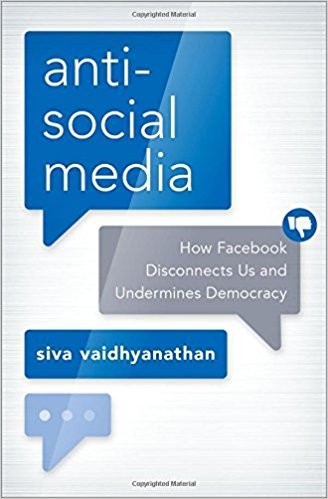 Siva Vaidhyanathan
In Antisocial Media, cultural historian and media scholar Siva Vaidhyanathan examines how Facebook went from an innocent social site to a rampant force capable of undermining democracy.
Mon 7:30 pm, Powell's City of Books, free
Jonathan Miles
The acclaimed author of Dear American Airlines and Want Not returns with Anatomy of a Miracle, about a paraplegic man living with his sister in post-Katrina Mississippi who is suddenly able to rise and walk again.
Tue 7:30 pm, Powell's City of Books, free
Susan Anglada Bartley
In A Different Vision, Susan Anglada Bartley examines systemic racism in public education, and offers a new plan of action for radically transforming the broken system.
Thurs 7:30 pm, Powell's City of Books, free
Why There Are Words PDX
The latest edition of Portland's chapter of the national reading series features poetry and prose selections from nationally-acclaimed authors, all centered on bridges. Includes readings by Neil Aitken, Brian Benson, Shauna Hannibal, Bette Lynch Husted, Lisa Scheffer, Julia Stoops, and Jean Znidarsic.
Sun 4 pm, Leach Botanical Garden, $10
---
Performance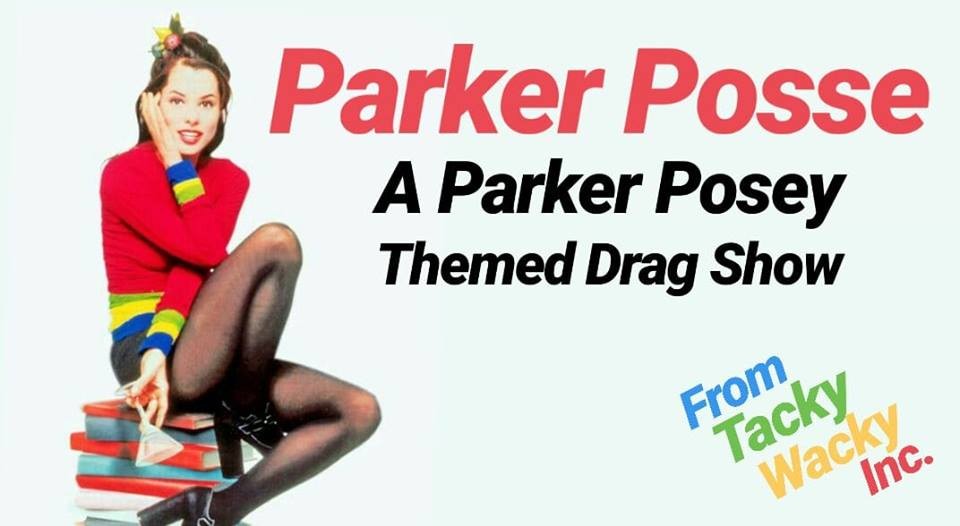 Parker Posse: A Parker Posey Themed Drag Show
To know Parker Posey is to love her, but since she's considered the queen actress of '90s independent cinema it's also understandable if you aren't familiar. All the best Poseys are present at this drag hommage refresher: from Prince Peanut Butter as vengeful high school queen bee Posey in Richard Linklater's Dazed and Confused to Marla Darling as high-strung dog mom Posey in Christopher Guest's Best in Show. Presented by Tacky Wacky Inc. and hosted by Wolfgang X, the Parker Posse performance night proved so popular that it sold out its first night and they graciously added another. SUZETTE SMITH
Tue-Wed 8:30 pm, Crush, $7-40
Neal Brennan
The co-creator and co-writer of Chappelle's Show gets a chance to display his stand-up chops live on Aladdin Theater stage.
Sat 7 pm, Aladdin Theater, $28.75
A Bollywood Dream
DJ Prashant steps out from behind the decks to help present this Bollywood revue recreating the best of the '90s canon, including all the choreography, singing, story, and drama that makes the genre one of the most satisfying in all cinema.
Sun-Mon 7:30 pm, Portland Center Stage, $30
The Cool Kids Patio Show
The Doug Fir patio hosts one of the finest free stand-up showcases in town, paired perfectly with some of our city's best singer/songwriters. This time, Minda Lacy provides the sounds while Dan Weber, Marcus Coleman, and Becky Braunstein bring the laughs. Hosted by Andie Main.
Thurs 6 pm, Doug Fir, free
Lez Stand Up: Hot August Dykes
Lez Stand Up heats up another showcase of quality queer comedy, including sets from regulars Laura Anne Whitley, Caitlin Weierhauser, and Kirsten Kuppenbender, along with L.A.'s Amanda Faye Jimenez, and a special birthday guest spot from Carlos the Rollerblader.
Fri 8 pm, Siren Theater, $12-15
VHS Vengeance: Kingdom of the Spiders
The latest installment of VHS Vengeance finds hosts Aaron Wagner, Nick Puente, and Michael Garcia, and special guest Avalon Leonetti riffing along to Kingdom of the Spiders, starring William Shatner.
Sun 8 pm, Kelly's Olympian, $5
X: The Comedy Show
Local comedians Jason Traeger and Jay Shingle host an evening of absurdist comedy at Turn! Turn! Turn!, with sets from Lydia Manning, Hunter Donaldson, Milan Patel, Katie Nguyen, and Phil Schallberger, along with live music by the Ex.
Sat 8 pm, Turn! Turn! Turn!, $8
---
Visual Arts
Latinidades
Regional Arts & Culture Council, Hispanic Metropolitan Chamber, and UNA Gallery present their first ever collaboration, featuring new works by 11 Latinx Portland-area artists.
Hispanic Metropolitan Chamber, Through Sept 30
For the Seventh Generation
Elisabeth Jones hosts the first iteration of Oregon's version of For the Seventh Generation, a free-standing, mile-long painting dedicated to artistic representations of the western coastline, with over a thousand artists contributing over a thousand different four-foot sections of the total mural.
Elisabeth Jones Art Center, Through Aug 31
Little Paradises
Waterstone's exhibition of paintings and kiln formed glass by Angelita Surmon features landscape imagery inspired by both the Pacific Northwest and the Aspen, Colorado region.
Waterstone Gallery, Through Sept 2
Many Queens
A joint exhibition of new works from Lettie Jane Rennekamp and Amy Subach, reinterpreting the Rider-Waite Tarot.
Union Knott, Through Aug 31
Lucky Charms
The latest solo exhibition from illustrator/author Lisa Congdon moves through her own life experiences by pulling from cultural symbolism to craft a personal iconography.
Stephanie Chefas Projects, Through Aug 31
Yes Please Thank You
An exhibition of new paintings from Portland artist Amy Bay, investigating notions of femininity as presented in poetry and art.
Melanie Flood Projects, Through Sept 8
Don't forget to check out our Things To Do calendar for even more things to do!